I've heard a number of scary stories about people who have had to leave their cats only to come back and find their shoes pooped in... their clothes shredded... their furniture chewed up. Basically, the cats get their revenge for being abandoned. For whatever reason, I am blessed with two cats who are not vindictive like this at all. When I come back, they are incredibly happy to see me and then hang around me constantly. Whatever room I'm in, they're in regardless of time of day.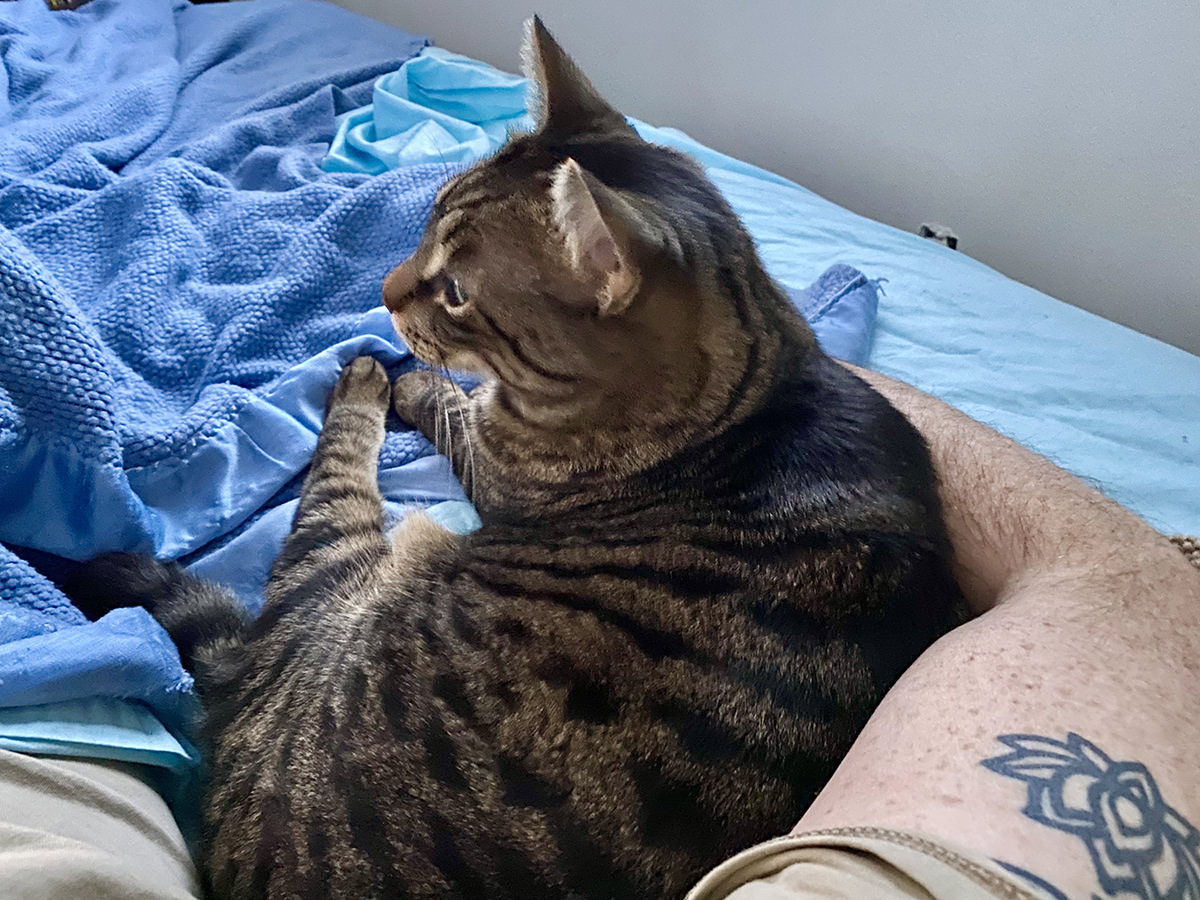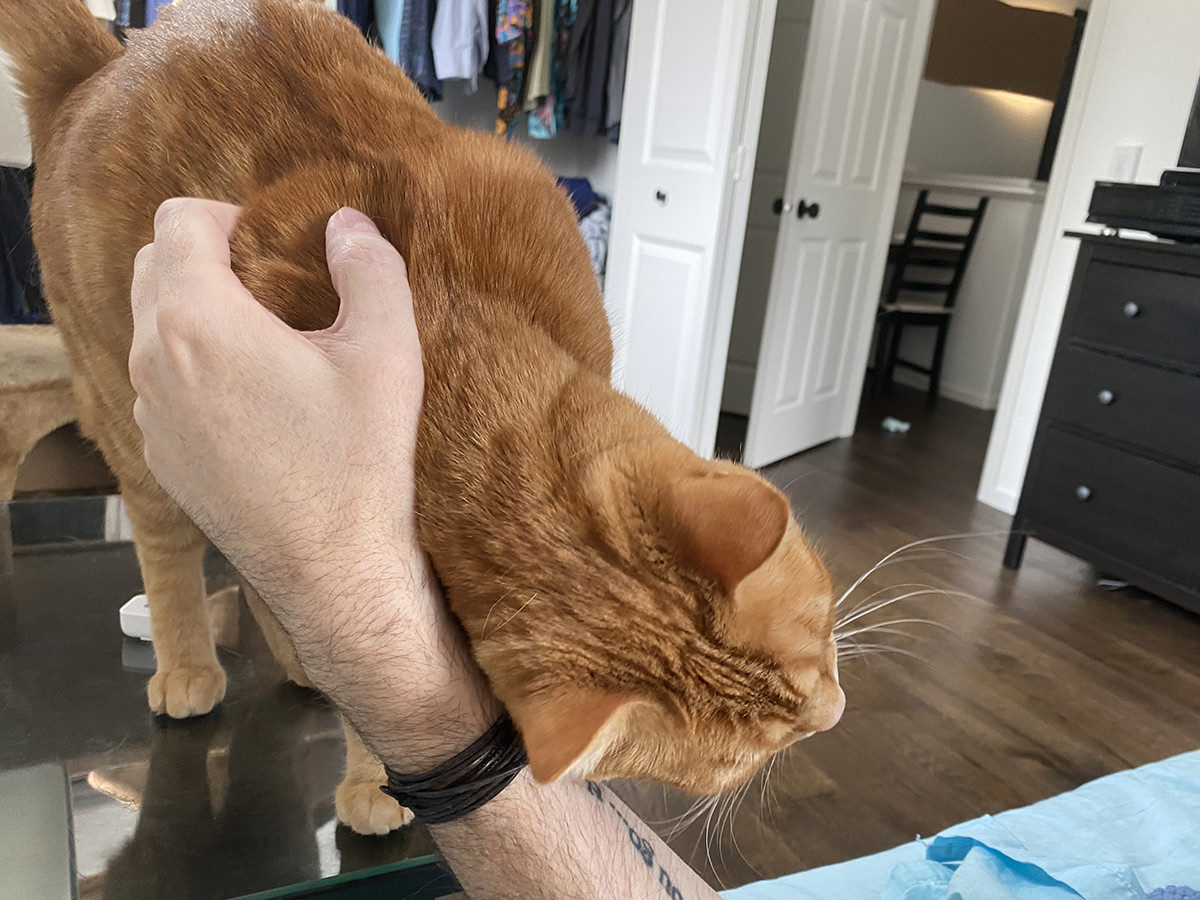 But they will leave me if there's something exciting outside. Like Fake Jake stopping by for a visit...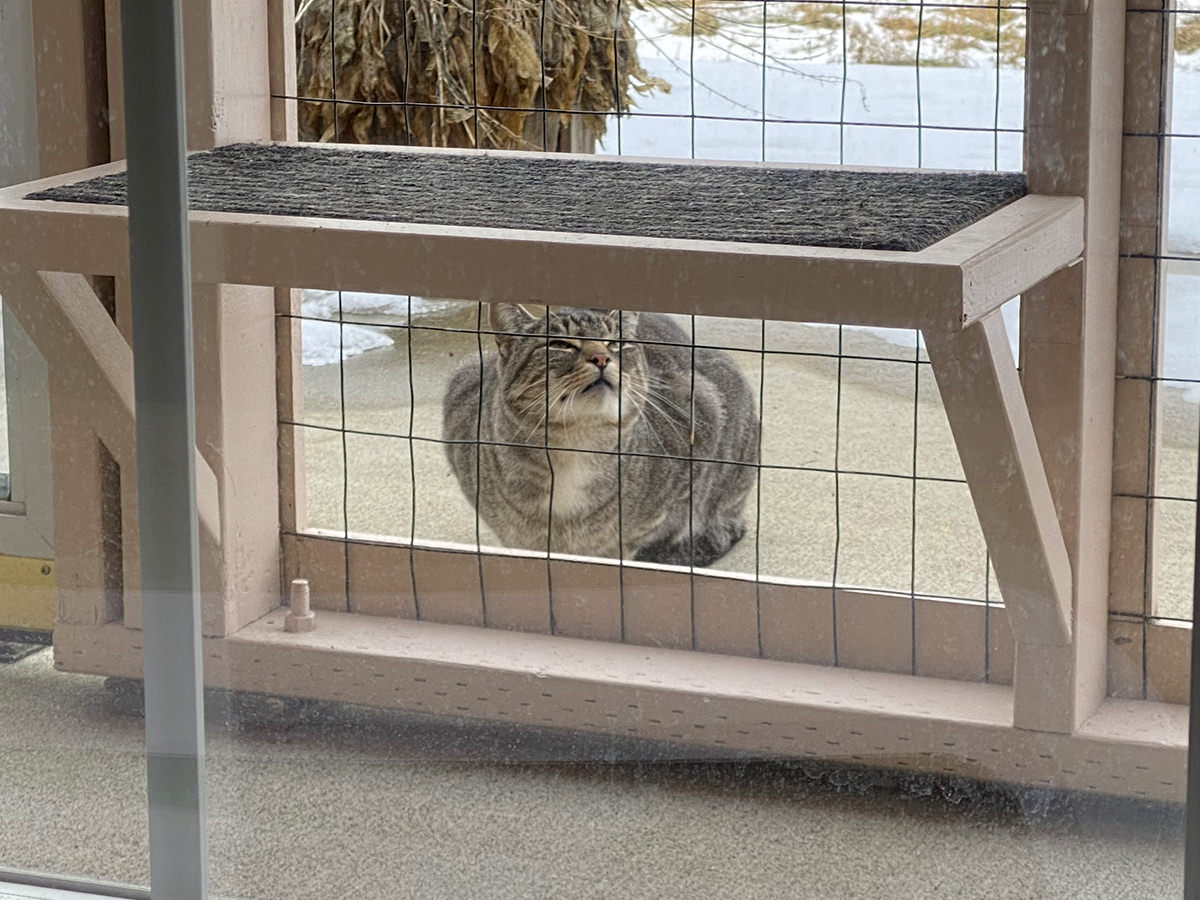 They will abandon me instantly for that...
And now it's time for the second-most dreaded time of year... making an appointment for Jake and Jenny's annual checkup at the vet. Because the most dreaded day of the year... their annual checkup at the vet in February.