I loathe the constant barrage of senseless plastic pollution which permeates modern life in this country. Absolutely everything comes packed in it or protected by it. It's a plague that's destroying the planet, and only getting worse as more and more people like me do their shopping online.
Most of the pillow packs can be deflated and recycled. I don't think they can go in my recycle bin, but they can be saved and dropped into those shopping bag recycling receptacles at grocery stores.
But not before my cats get to play in them, which is one of their favorite things. Especially Jenny, who likes hiding in them...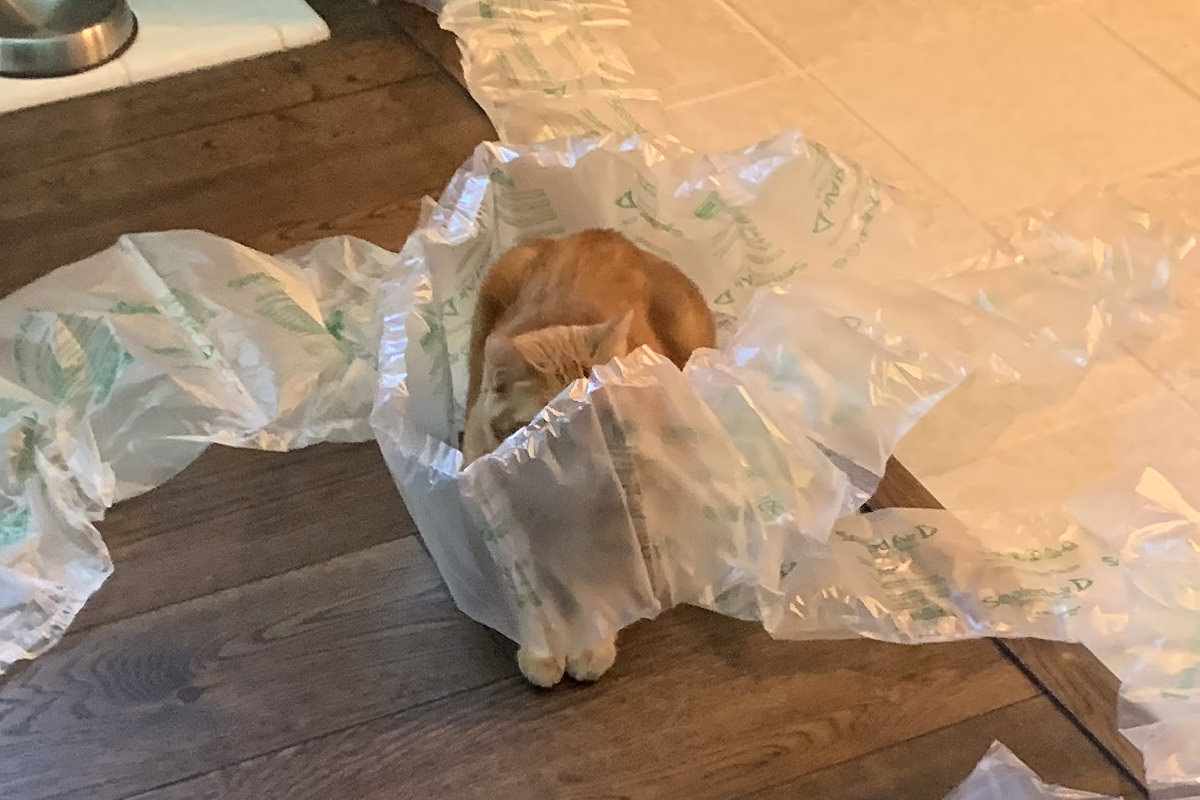 I like to hide toys under the pillow packs so that the cats can have fun playing in them as well...

Jenny is still sleeping on the jeans I put across the back of the couch to dry, so I've just been leaving them there. Sure I'm down two pair, but how can I say no to this?

And then there's Jake being Jake...
My cats are the best. Happy Saturday!