My cats get along very well. Sure they chase each other around the house from top to bottom... but it's all in good fun.
This is not to say that they don't irritate each other from time to time. Jake seems difficult to ruffle, and it takes quite a lot before he will lash out. With Jenny, however, you never quite know what's going to set her off. Sometimes it's the littlest thing. Like her brother sniffing her butt.
Fortunately she has mad kung-fu skills to deal with that...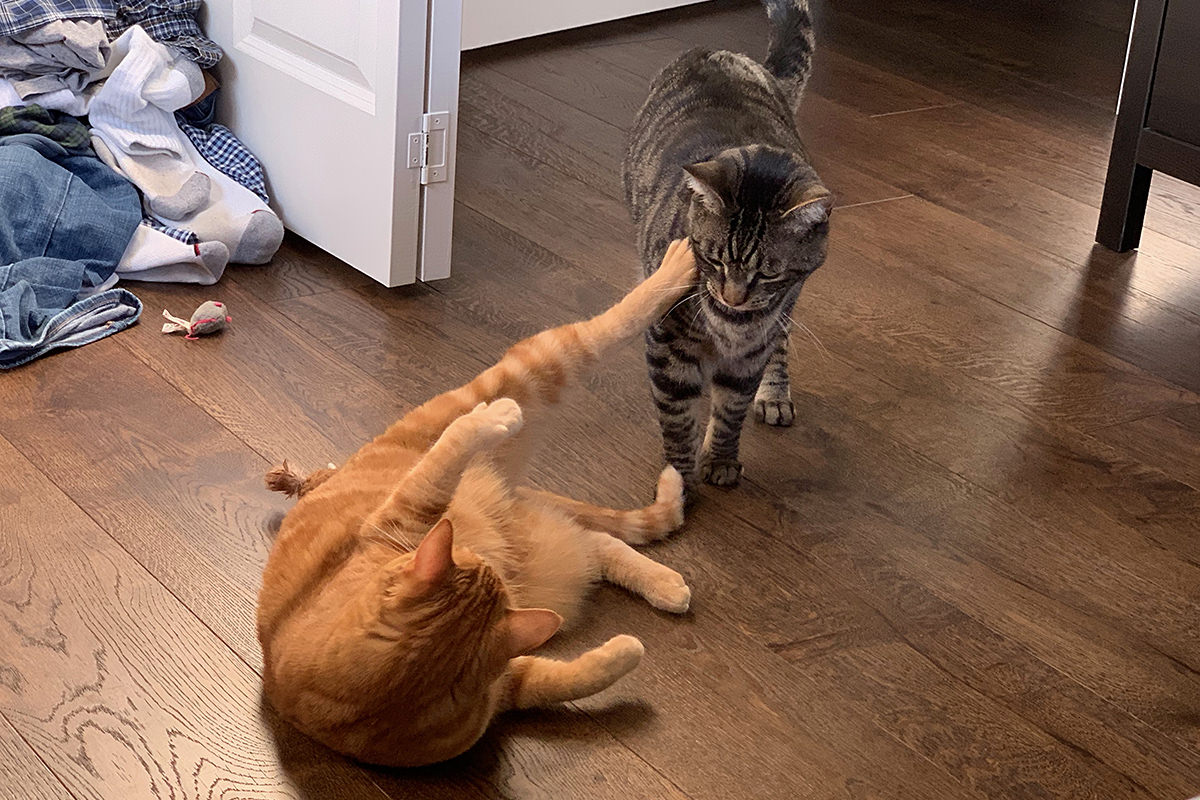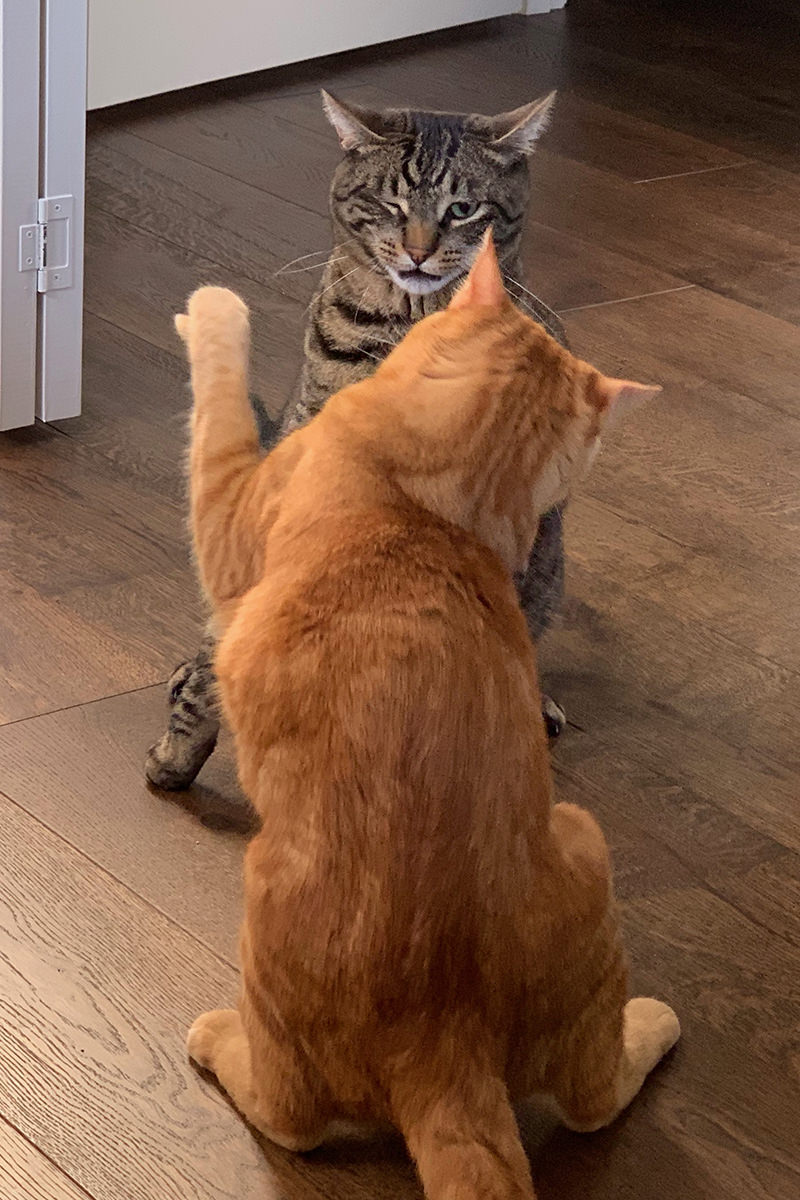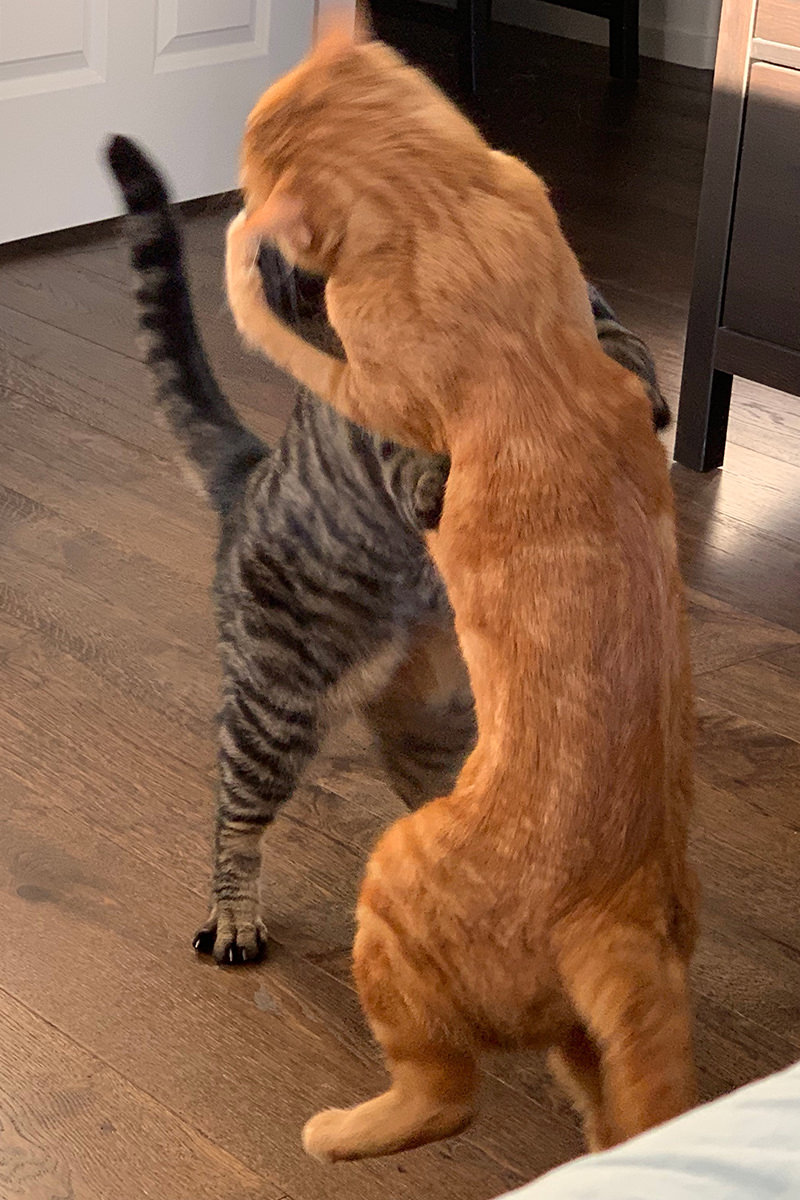 Five minutes later they were side-by-side looking out the window, so these little scuffles don't last long...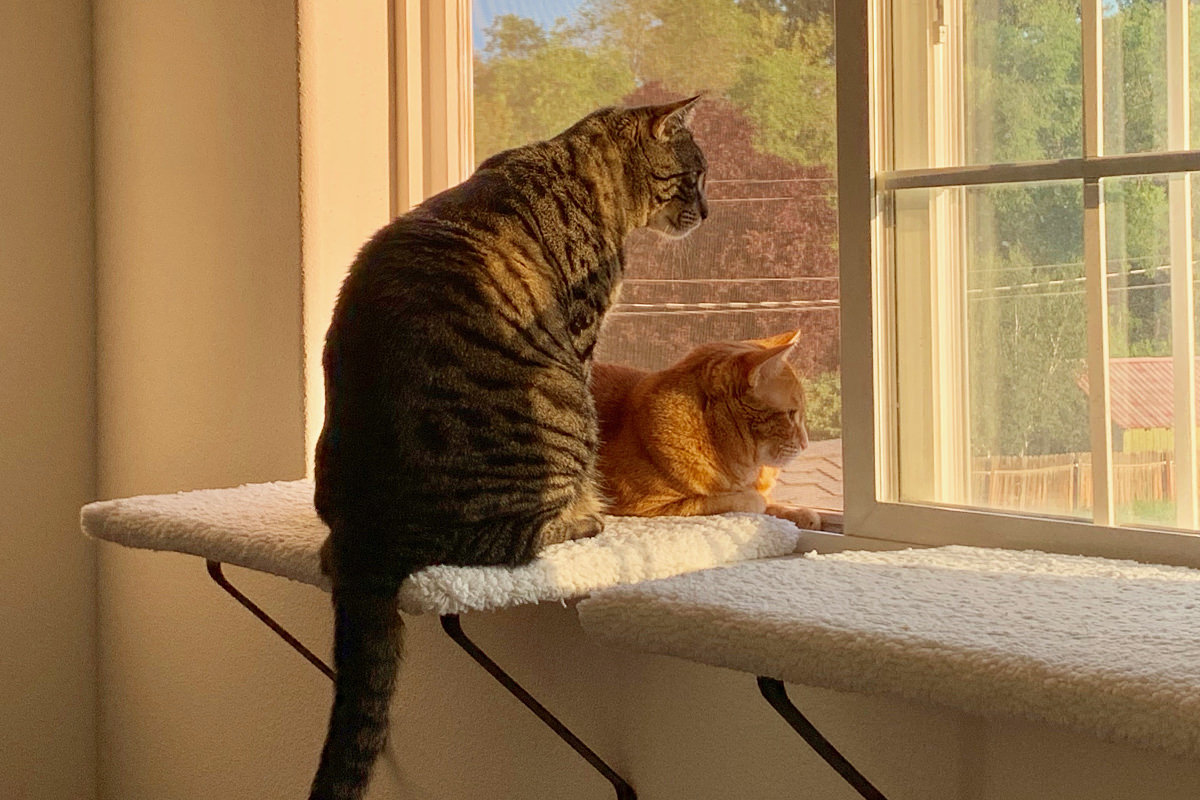 Wrapping up this fine Caturday I will leave you with this...
That would totally be my cats, which is why I won't be buying them a bell any time soon.