2019 has been surprisingly accommodating considering the milestones it's been racking up for me.
First year without my mom. First Valentine's Day with nobody to buy flowers for. First Birthday Weekend celebration without my friend of 33 years. And now, as advertising will not stop reminding me, first Mother's Day with no mother.
I will be the first to admit, that last one is proving to be tough.
For thirteen years my gift to my mom on Mother's Day was a new vacation. We traveled the globe, visited all kinds of amazing places, and had fun doing it. Recently I was going through all the travel books I made for her as a souvenir. Starting with our 2002 trip to Europe right up through our 2014 safari in Zimbabwe.
Initially I created books for her at Apple Books. They were nice enough, but I eventually switched to professional printing because I was unhappy with the photo reproduction. On our first trips, I didn't take many photos though. Just a few snapshots here and there. I took so few photos that I was able to combine the first four Apple Book trips into a single professional book (I used the colors of the cloth covers on the original books as borders)*...
The look of the book was nothing groundbreaking, but the graphic designer in me tried to create stylish introductions at least...
Photo presentation was pretty basic though...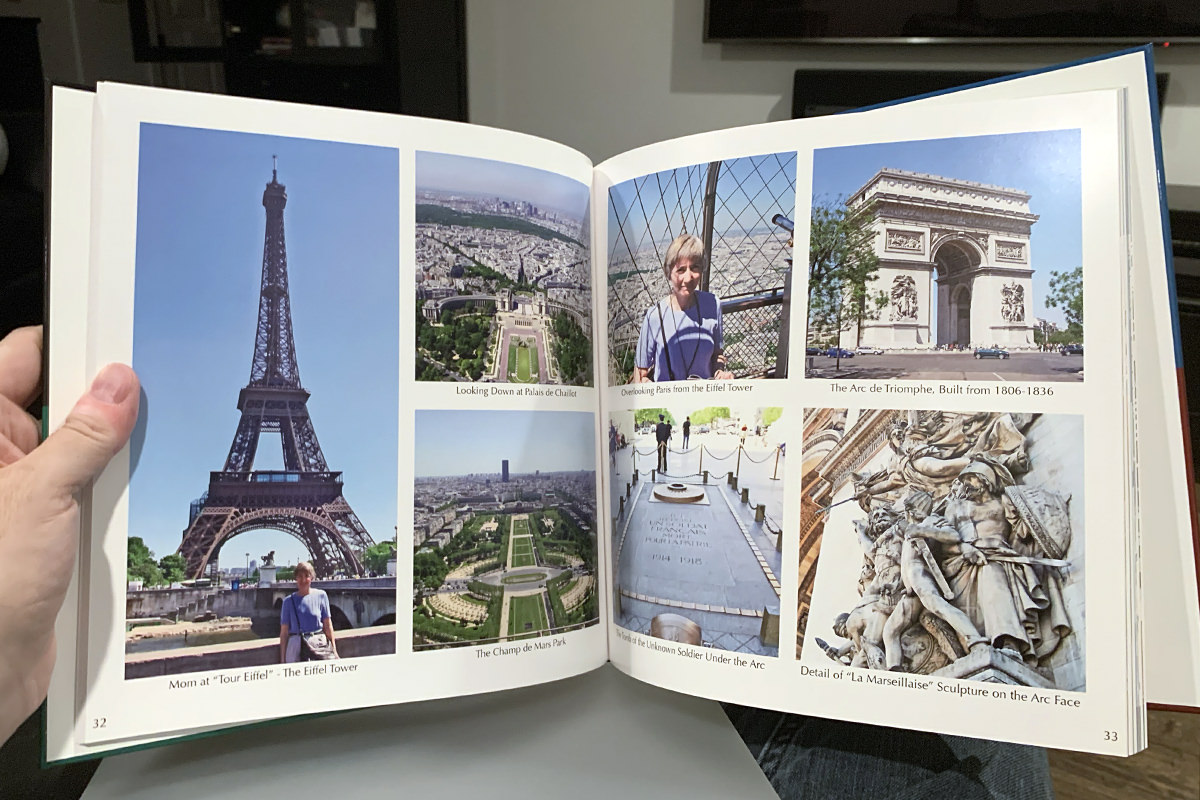 As the years went on, I got a little more ambitious. I was designing nicer, more elaborate looking covers, for one thing...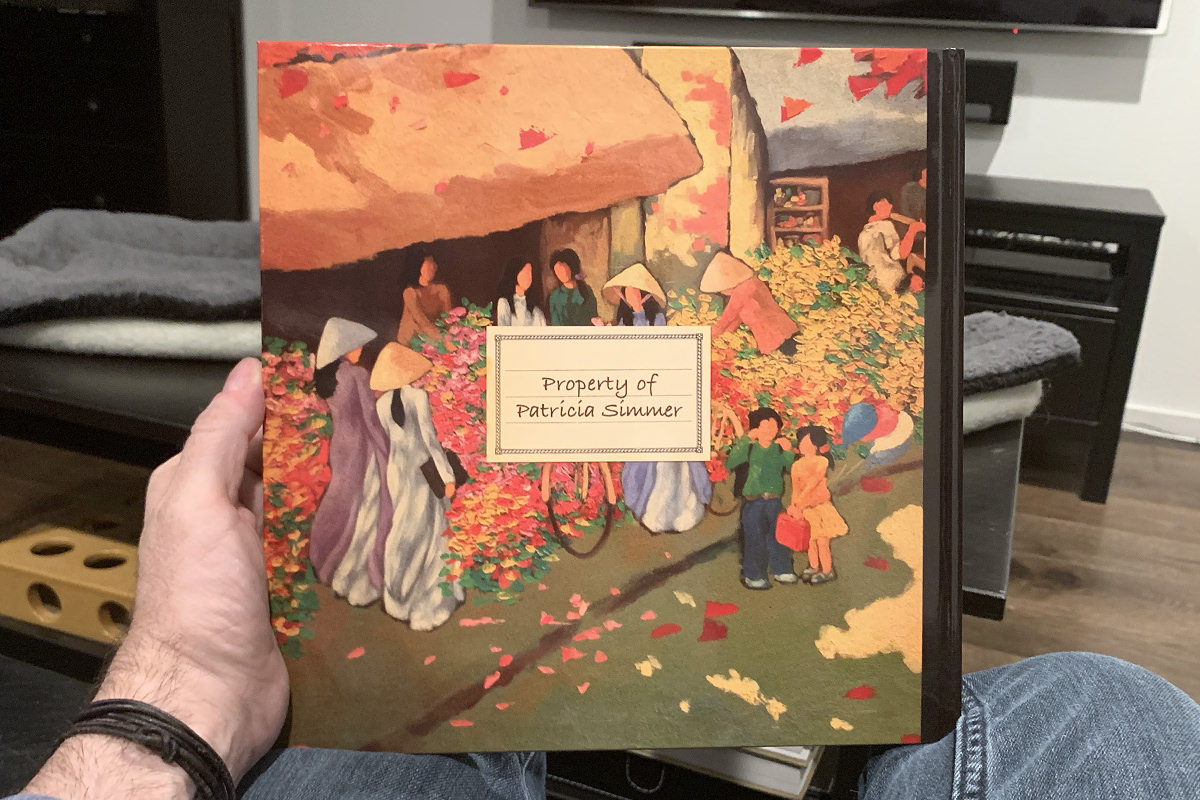 And adding maps, travel routes, and such...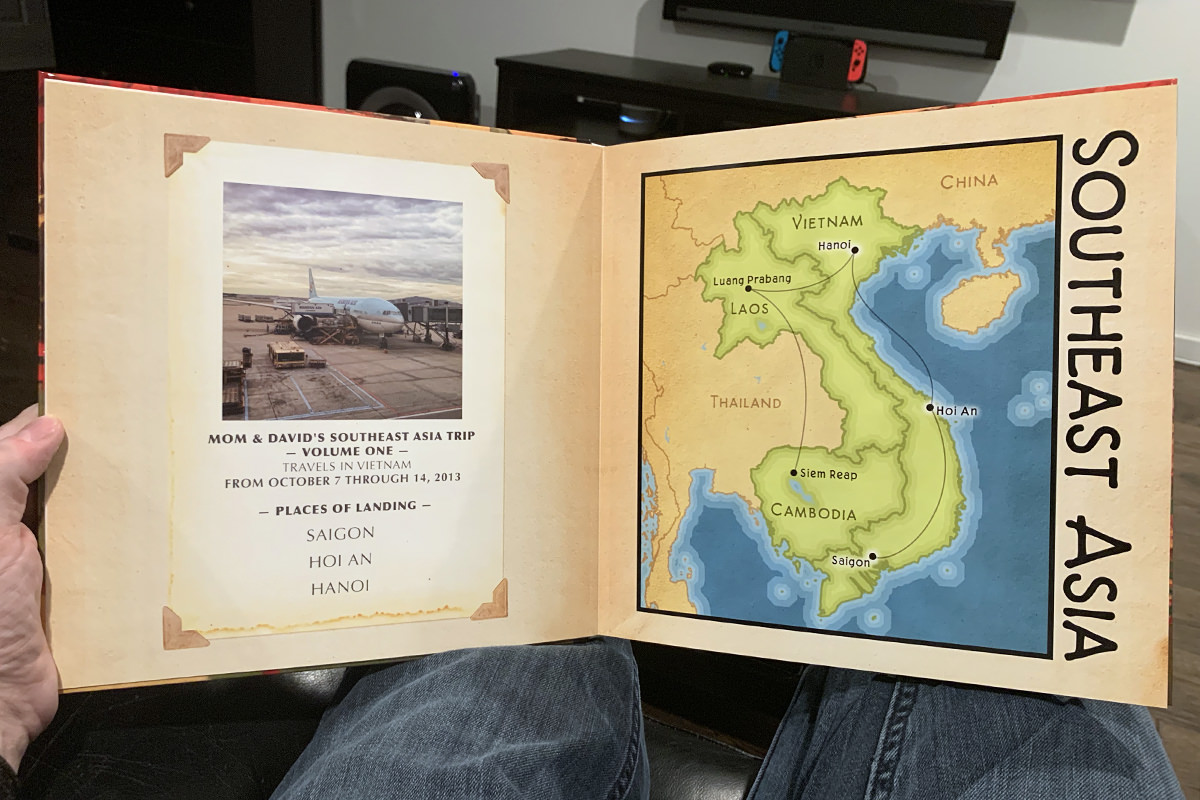 On later trips I was taking a lot of photos and putting considerably more thought into the the images I was capturing. With this in mind, I started buying "lay-flat" books and adjusting my layouts so photos could be as large as possible. I also tried to tell a story to make the content more interesting...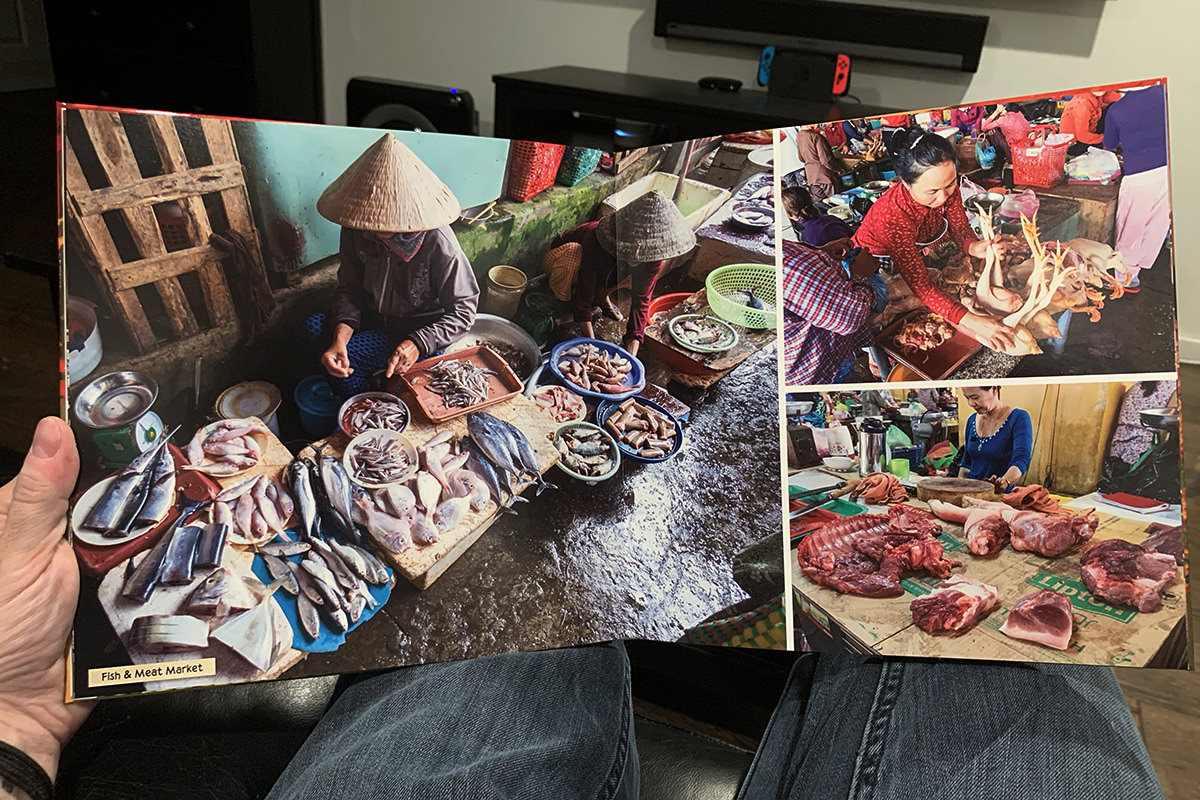 The final book is my favorite for so many reasons...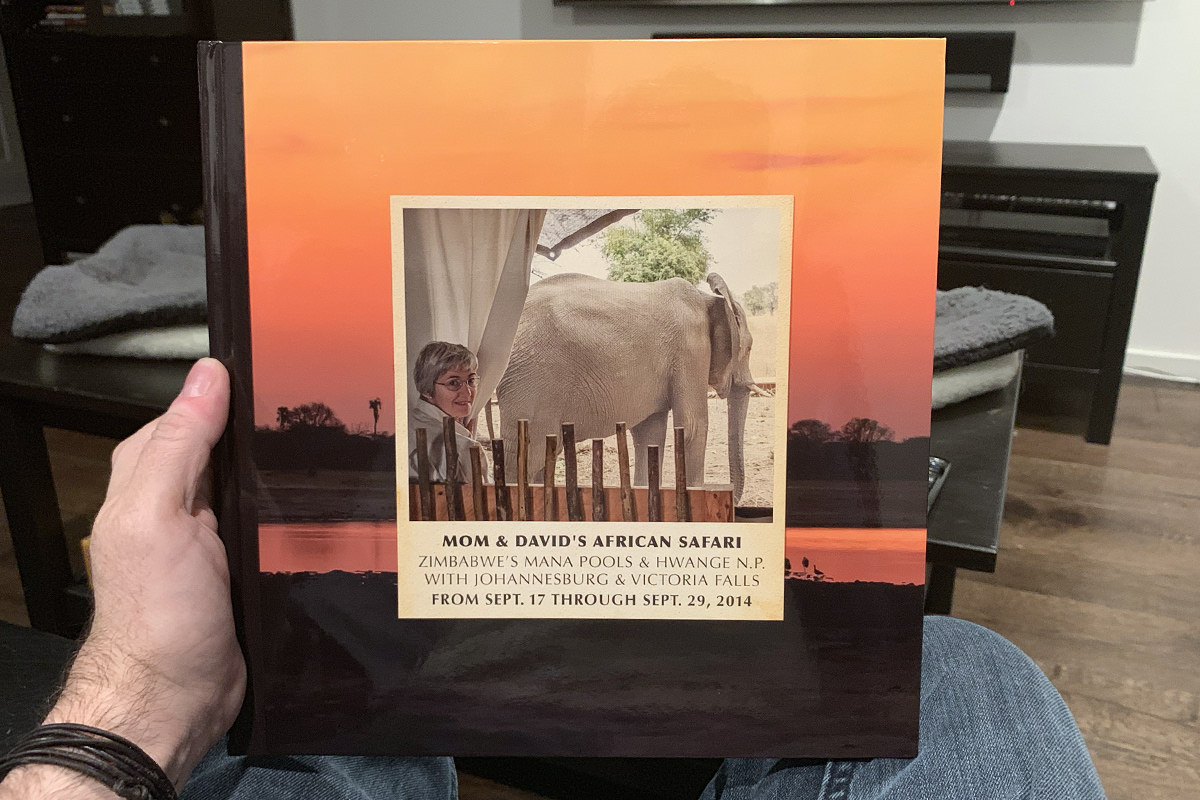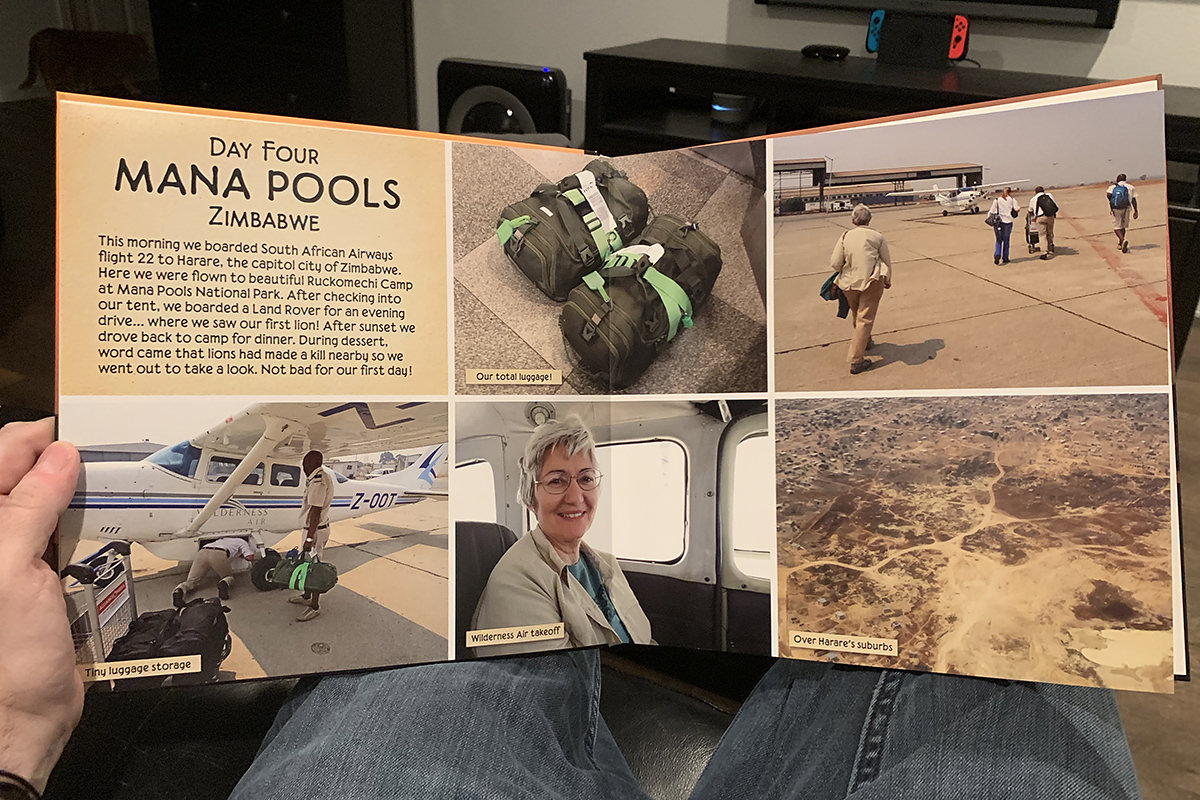 Every book was always ended with a photo of the both of us...
For 2015 we were going to take a cruise along the fjords of Norway. 2016 was going to be Machu Picchu and the Galapagos Islands. But those trips weren't to be. I thought she might be well enough in 2015 to take a Spring trip that was less ambitious. I booked flights to South Dakota so I could finally see Mount Rushmore and check the only state I haven't been to off my list (North Dakota). But a couple months before we were to leave I realized there was no way that she would be able to travel. Her confusion was far too great and it wouldn't have been a fun time for either of us. And so that was that.
Mother's Day isn't sad to me because I don't have anybody to buy a card and flowers for... after we started traveling, she never wanted me to spend money on that stuff anyway. It's now a reminder that I've lost a friend who explored the world with me. And while the books, photos, and memories are nice, ain't nothin' going to take the place of that.

*Apple Books was a part of the original iPhoto. You could select photos that you had stored there, then have the program automatically build a book for you. For the time, it was actually pretty cool. They had durable fabric covers with a nifty label stuck on the front...
There were issues though. In addition to the print quality, which was fine but not great, the books were kinda small and the layouts had a lot of wasted space and the pages were all one-sided...
By having my books professionally printed, I paid way, way, way more money... but I got to control the layouts, get superior print quality, and print both sides of the pages.
UPDATE: Interesting to note that Hallmark's prop designer used the same stock photo design for the cover of Santa's Naughty or Nice book that I used for my mom's Italy photo book...