I'm not home with my cats this Caturday. I'm over the mountains spying on them through the security system.
Though I don't really need to spy on them to know what they are up to. Every day is pretty much the same this time of year...
5:30am — Wake up and fret until breakfast time.
7:00am — Breakfast.
7:15am — Post-breakfast bathing and running around.
9:00am — Treats.
9:10am — Sleep.
4:00pm — Wake up because daddy's home (if daddy's home).
6:00pm — Dinner.
6:15pm — Post-dinner bathing and running around.
6:30pm — Nap.
7:30pm — Chasing bugs in the catio.
11:00pm — Sleep.
The catio bug-chasing is a huge deal this time of year. Huge.
Both of them love it, but Jenny obsesses over it. Sometimes she will stay out there past midnight chasing them around...
I feel bad when the bugs aren't out yet, because Jenny is out there alone bravely waiting for them to show up...
Sometimes she'll come in to hang with me... but then five minutes later a bug will hit the window and she's on high alert...
Then she's right back at it again.
Jake goes out to the catio often, but a lot of his bug hunting is attempted through the window...

As I type this it's 4:30pm and I'm not home, which means they are asleep...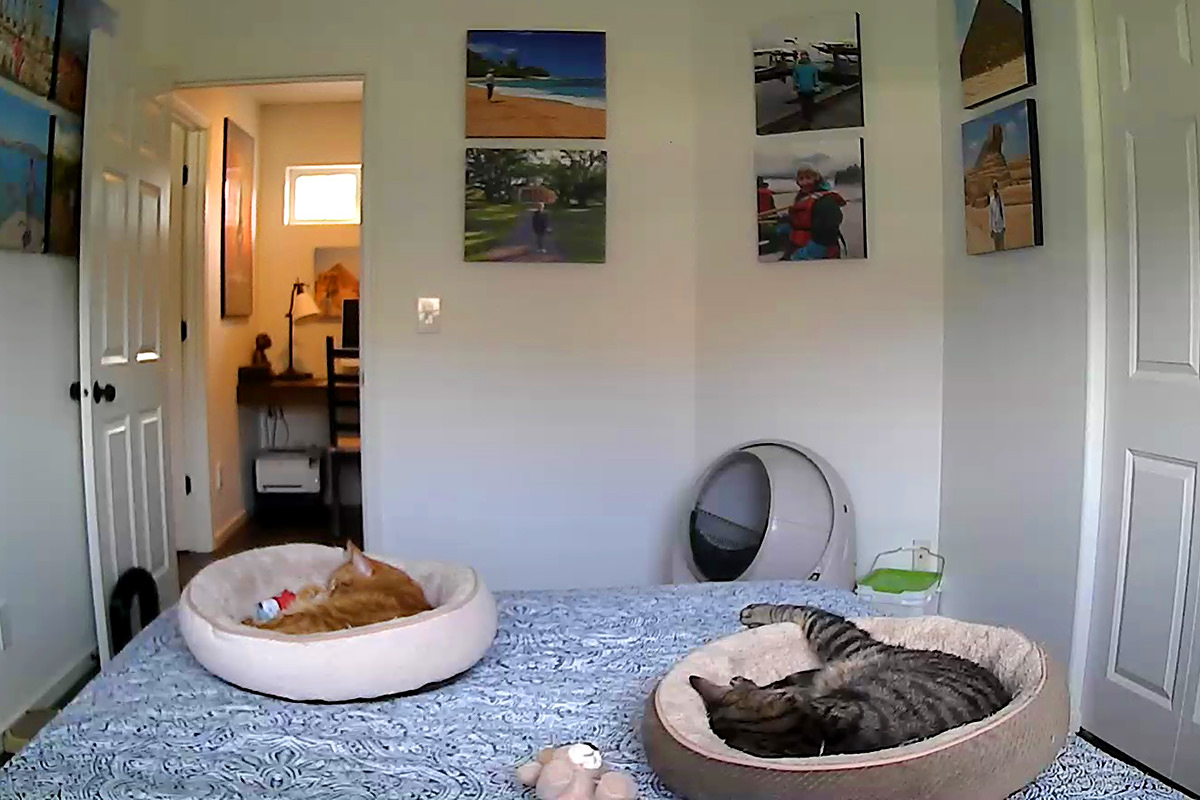 Interesting that they both brought a toy to bed. Jenny brought her Dr. Seuss Thing 2 mouse. Jake brought Mufasa (of course)... but he's too big to fit Mufasa in the bed with him (or his foot, apparently).

And I guess that's it for Caturday this week.