Are you converting your DVD/Blu-Ray library to digital? Upgrading your SD DVDs to digital HD?
Yesterday I talked about my Blu-Ray player and how I rarely use it. I haven't bought a DVD or Blu-Ray in years, preferring to purchase everything digitally. And mostly on sale. Few movies are worth paying full price for,* (usually if you wait a couple of months they'll drop to $10 or less). I do still have bunches of old DVDs and Blu-Ray discs hanging around. Those I watch over and over again I repurchased digitally for convenience... but most movies aren't worth buying twice.
Until Vudu joined up with Movies Anywhere, that is.
Movies Anywhere is an alliance of digital media stores and movie studios which allow you to buy a film from one store... then watch it at any other. Buy a movie from Google Play and, so long as it's a part of Movies Anywhere, it will show up in your Apple iTunes (or whatever).
This also goes for DVDs/Blu-Rays converted by Vudu, so long as...
The movie is available digitally at Vudu (some aren't).
The movie in question is participating in Movies Anywhere (some aren't).
The movie is available for conversion (some aren't).
Assuming these conditions are true, you're in luck!
DVDs will covert to SD Digital for $2. Most of them can also convert to HD Digital for $5 if you prefer.
Most HD Blu-Rays will convert to HD Digital for $2. For some reason there are a few titles which will still cost $5 for HD.
Since I want to play everything on iTunes, here's how I've been converting my DVD/Blu-Ray library...
1) Look up my disc on MoviesAnywhere.com. If they have it, scroll to the bottom for the title info and verify that it's a part of Movies Anywhere...

2) If the movie is eligible, I grab my iPhone and point its browser to Vudu.com/disc (GPS location and camera are required). From there you can scan the UPC code off of you DVD or Blu-Ray and see if it's available for digital conversion...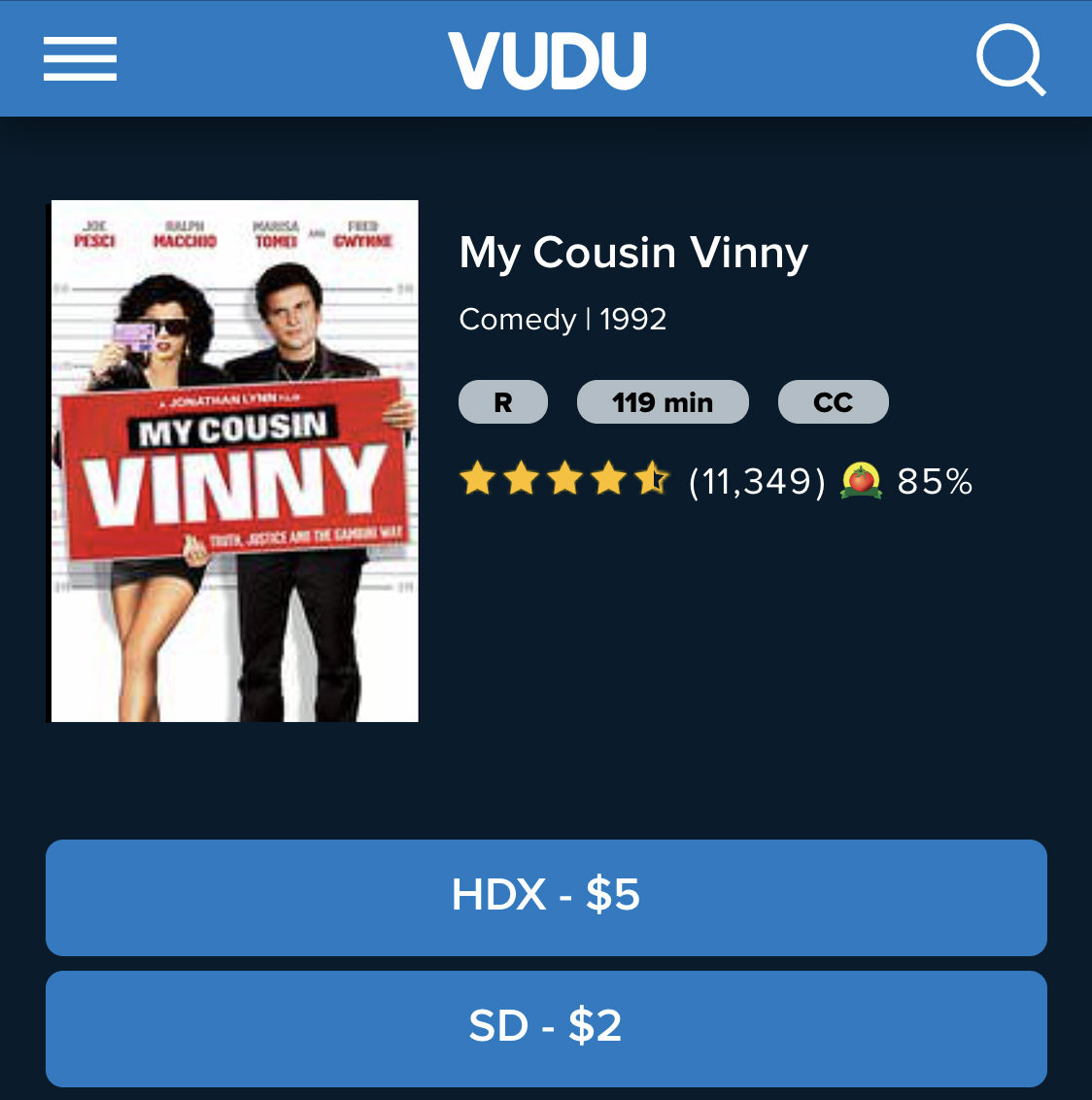 3) If it is, you select SD or HD, and off you go!
For older movies I own on DVD, I mostly choose the cheaper $2 conversion. Many modern televisions will upscale the SD picture to something that looks just fine, even on a large display. But if it's an older movie I love which underwent remastering or it's a more recent movie which will benefit from the HD image, I spend the $5. Weirdly enough, Vudu will only allow you to convert 100 movies per calendar year. After that, you have to wait until January 1 in order to convert any more... just in case you're flush with cash and have a huge DVD library.
It will take me a few years yet to be able to afford to convert all the titles I want into digital format, but it's sure nice not having loads of DVDs taking up space in my home. It's also handy to have movies I like in digital format that can be watched anywhere. There is a drawback to conversion, however. Most digital movies don't have "iTunes Extras," so those DVDs which come with "extra features" will likely be lost. If that's something important to you, be sure to check what features iTunes has before spending your hard-earned money.
And now, if you'll excuse me, my biological clock is ticking like this... =stomp stomp stomp= so I've got My Cousin Vinny to watch.
*The exception being all the Marvel Studios movies. I buy those the minute they go on sale.