When the iPhone X was released last year, I wanted one. Badly. For one reason and one reason only... the camera. The dual-lens dream had abilities far better than the camera on my old iPhone 6 from 2014. And since I use my phone far more for photography than actual phone calls, it's nice to have a great camera on it. Problem was I couldn't afford it. I had a trip to Antarctica coming up that took every spare dollar in my possession (and then some). Except... along with the X, Apple also released something which put their latest and greatest within my reach: The iPhone Upgrade Program.
This interesting financing option is essentially a loan from Citizens One which amortizes the cost of the phone, plus AppleCare, plus interest over a 24 month period. That, in itself, is not all that "interesting," but I'll tell you what is interesting... after 12 payments you can trade your iPhone in for the latest model. You also have the option of paying off all 24 payments and owning the phone, but what fun is that? *
I didn't want to get the new phone before my trip to the bottom of the world (I probably would have dropped it into the ocean or smashed it on an iceberg or something) so I waited until I got back and ordered my iPhone X on December 20th. It's a great phone. I love the camera. And all was good in the world.
And then...
This past Monday night I received an email from Apple with the good news... my twelfth payment had processed and I was now eligible for an upgrade to the iPhone Xs! Guess my Monday wasn't as crappy as I had thought!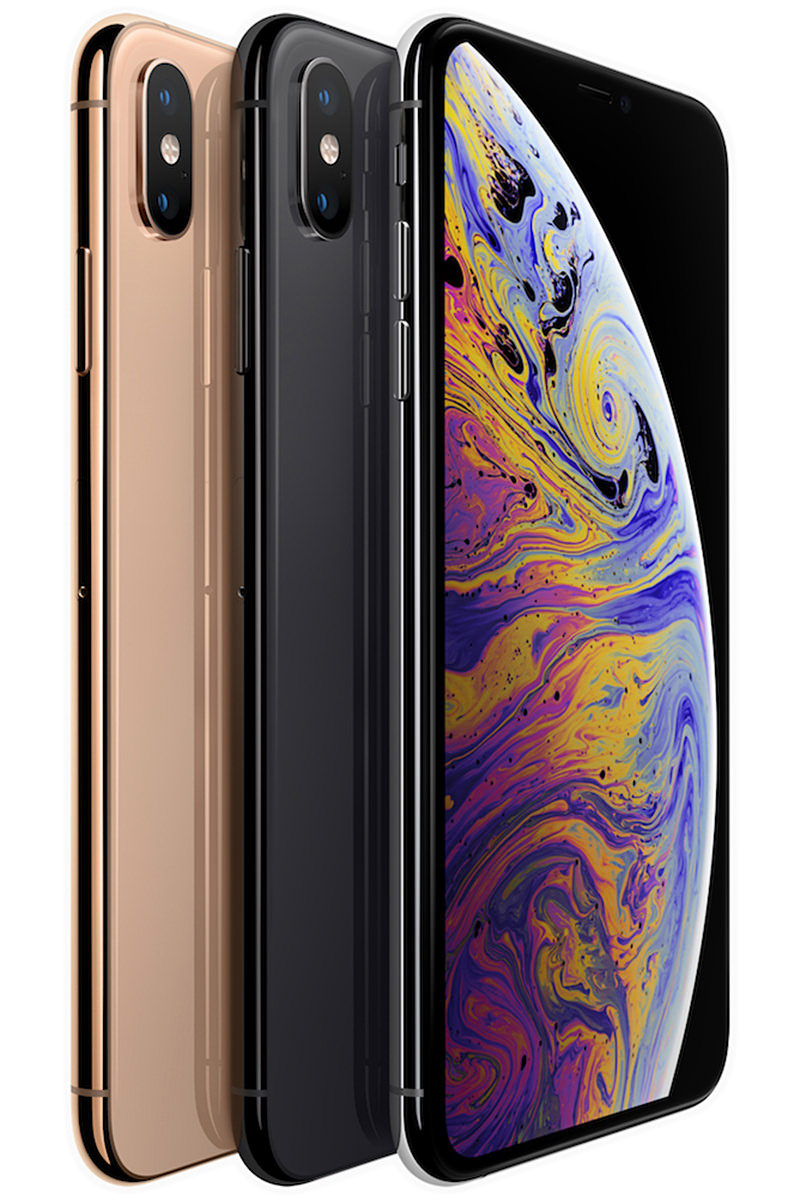 My first instinct was to wait three weeks and get a little life from the $56.16 payment I had just made. If I ordered the Xs right away, I'd have to pay that payment again (first month is in advance), which seems financially reckless. But then I remembered that I had a credit of $42 from a return I made, so I decided "What the heck?" And ordered anyway.
It arrived today.
I'm returning it on Monday (UPDATE: No I'm not... see below).
But before we get to that...
The new camera is even better than the X with a wider lens, 30% larger sensor, higher dynamic range, and machine learning image processing which does all kinds of magic so casual users get much better shots...
For professional photographers (and professional wannabes like myself) you'll need to get a camera app that shoots RAW and can put the power of the new camera within reach. Like the $6 Halide app (the developers of which wrote a great article on what the new Xs camera is capable of). I haven't done much shooting yet, but I'm pretty impressed with what I'm getting so far.
In the day I've had to play with the iPhone Xs, there's a lot to love about it beyond the new camera...
So Much Faster. The new "A12 Bionic" chip is frighteningly smart and fast. Everything seems snappier and scrolling, in particular, is noticeably smoother. Lag is minimal in places that I definitely noticed before. If you never hear from me again, it's probably because my new phone has murdered me and is joining with other iPhones to enslave all mankind.
Tougher Construction. My iPhone X is pristine after a year because I keep it in a case and have a glass cover on the screen to protect it. And yet I worry, because dropping your phone can have bad consequences if it breaks. Especially if you're far from home. Early tests are showing that the Xs is really tough, and that's a good thing.
Dual SIM cards. Right now I have to carry two phones with me on days that I have to be accessible for my charity work. But hopefully not for much longer. The Xs has a "regular" SIM card slot... plus an eSim which will (eventually) allow you to have two separate cellular plans in a single handset. But there's more! Once eSIM becomes widely available, I look forward to using cheap data plans when traveling internationally instead of being price-gouged by AT&T's international roaming rates. Both of these things are a big deal to me.
Faster Face ID This is one of those features that I didn't think much of... until I started using it. This unlock feature (which uses your face as the key) was so fast that I barely noticed it on my X... now it's practically instantaneous.
Superior Display. The display on the X was very nice. This one is stunning. The color fidelity is unreal... or more real... depending on how you choose to look at it. I definitely notice a difference side-by-side with the X.
Better Battery Life. I have yet to run out the battery on my X... but there have been times I've come close. Having a little extra battery is a handy thing to have.
Gigabit LTE. Needless to say, rural America isn't getting the faster new data standard any time soon, but it will be nice to have faster internet when visiting a Big City that has it. Still not sure why Apple is calling it "Gigabit-Class LTE" instead of just "Gigabit LTE" but any time internet is faster is good. At least until 5G gets here, which will be insanely fast.
And now for the bad news...
As you can tell, I'm fairly pleased with the iPhone XS. It really is better in every way from the X that I got just one year ago. Except... even though it's essentially the exact same form as my old iPhone, the camera bump on the back is slightly larger at the bottom, so my old iPhone X case is a bit "off" on the new model. The pig-fuckers at Apple are expecting me to shell out $40 for a new silicone case, which is the cheapest case they make! I've never trusted third-party cases, so that was really my only option here.
Or so Apple wants you to believe!
Instead I took an X-ACTO blade and carved a bigger hole. Works just fine and saved me $40.
I positively loathe stupid, money-grabbing bullshit like this. Since the Xs was likely waaaayyyy down the road in development when Apple released the X, they probably knew they should have made the phone hole on the cases larger, but didn't. Because... well... $40 per case times millions of users equals serious money, yo.
And now for the WORST news...
The speakers on my X were fantastic. The Xs is supposed to have even better speakers. NOT THAT I WOULD KNOW THIS, BECAUSE MY UPPER SPEAKER IS DEFECTIVE AND I'M GOING TO HAVE TO RETURN MY BRAND NEW PHONE AND GET A NEW ONE. There's an annoying crackling plus audible distortion which plagues all sound coming from it. Whether it's a phone call or playing music, it's there. And it doesn't matter what volume it's at. Louder, softer, whatever.
UPDATE: Today when I answered a call, it was garbled as usual. I set my phone down to look for a paper, picked it back up, and suddenly it was sounding better? So I looked closely at the phone speaker and saw a tiny piece of film was pushed down into it, but had come out half-way. I pulled it out all the way and, just like that, PERFECT SOUND! No idea if the film came off the protective plastic you pull off or what, but I am so so so so happy that I don't have to exchange my new iPhone!
Anyway...
I was supposed to get a kit to return my old phone. It wasn't with my initial shipment, but Apple sent me an email telling me it will arrive soon. I hope so, because if I don't get the phone returned within 14 days, I'm billed for it.
In conclusion...
If it weren't for my being on the iPhone Upgrade Program, I would not have upgraded to the Xs from the X. Yes, it's a better phone... but not that much better. Because I am on the program I decided to go for it even though I have to return my old phone and lose the money I've put towards it. Since I donate my old phones, this isn't an issue for me, but if you sell your old phones you might was to go the full 24 months and pay it off so you own it.
With my iPhoneX I bought the 256GB model. I barely used any of that memory. So this time I just went with the cheaper 64GB model. Even with everything I had installed, I still have 18GB free. Such is the beauty of having a phone that can upload my hi-res original images to iCloud so the thousands of photos I've taken aren't filling up my phone. Even so? I wish Apple had a 128GB model so I could split the difference in cost and have a bit more memory to play with. Might save me from swapping apps in and out of memory.
Unlike last time, this time Apple offered me two options for my AppleCare. The original AppleCare+... and a new "AppleCare+ with Theft and Loss Protection" for about $5 extra per month. I leapt at it. Sure this essentially eradicates the money I saved by getting a phone with less memory, but the peace of mind over not being on the hook for 100% of my $1000 phone if something happens? Worth it. Here's the deets: "Your coverage includes up to two incidents of accidental damage, theft, or loss. Each incident is subject to a deductible of $29 for screen damage, $99 for all other accidental damage, or $269 for a theft or loss claim." I'm not sure how this works. If I have my screen repaired twice at $29, then my iPhone gets stolen, am I completely screwed? Hopefully it's two incidents each, but who knows? Something I need to check into, I guess.
Ultimately I'd be happy with my iPhone Xs if Apple's quality control had ensured I got one with a working speaker. Here's hoping my next one doesn't have to be returned as well.
---
*I used to always keep my old phone in case I lose or break the new one, then donate my old-old-phone from before that to the National Coalition Against Domestic Violence. Sure I won't be able to donate any more if I choose to upgrade, but Apple gives millions upon millions to charities with their money, so at least I know some of the money Apple makes off the program is going to good causes.