For the first Thanksgiving in my entire life, I have nowhere I have to be. No heading to grandma's house for a family dinner. Grandma is gone. No driving over the mountains to buy a turkey plate for my mom at Denny's. Mom is gone. And while I'm grateful that I have places I could be, I think not being anywhere is what's best for me right now.
Last night I took a handful of sleeping pills so I wouldn't have to think about Thanksgiving. My cats decided to have a party.
Jake tried to get into the new auto-feeder and knocked it away from the bowls... so food was EVERYWHERE this morning.**
Jenny stepped on the "All Lights On" button on the home remote which lit up the entire ground floor at 2:30am.
Jake brought all his toys upstairs.
Jenny chased Jake on top of the writing desk and knocked over my Tiffany vase* (which wasn't broken).
So I woke up and got to clean up cat food, turn off lights, pick up toys, and gather toys for my Thanksgiving. Perfect!
Then I got to answer emails while being visited by my cats...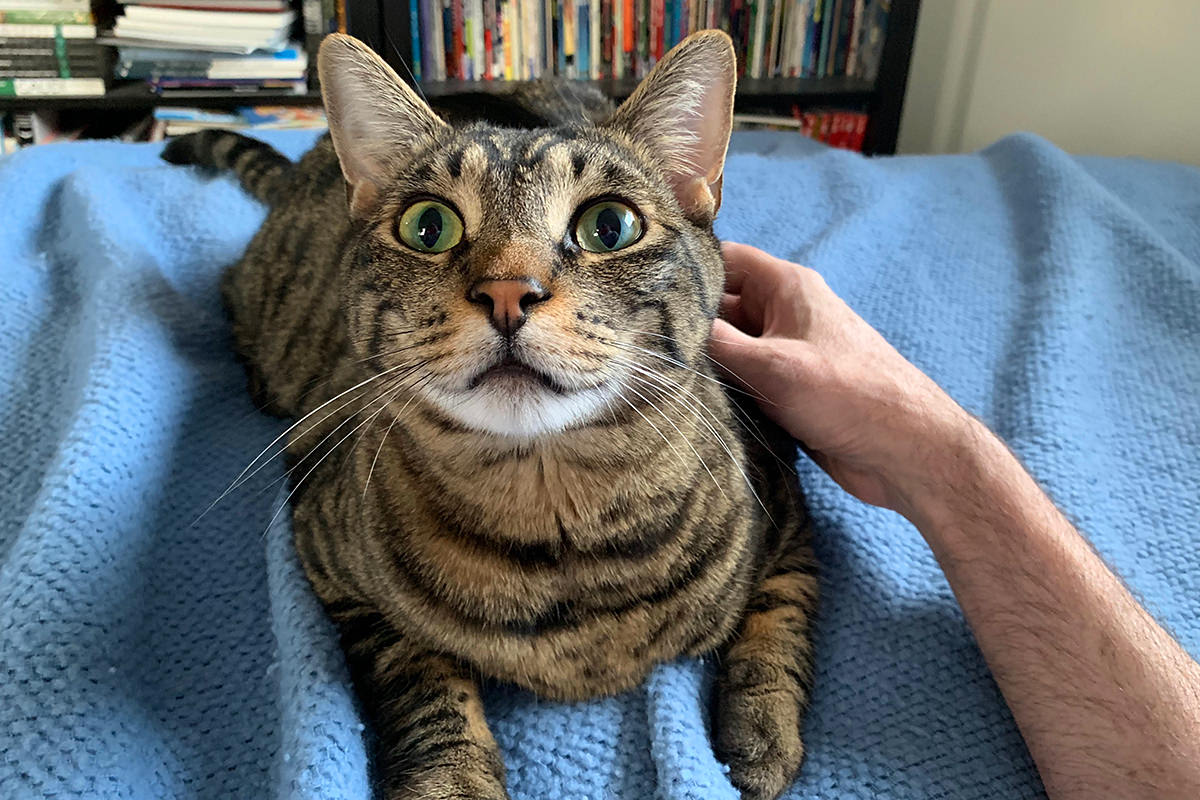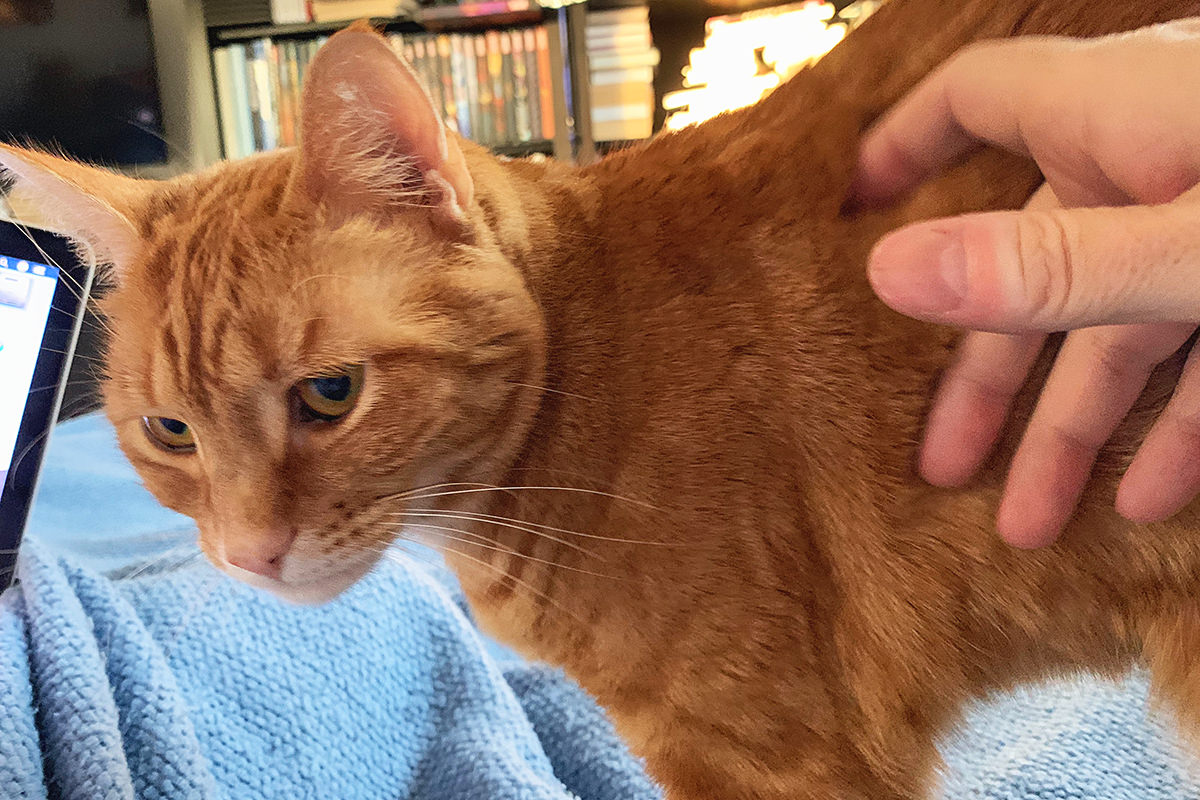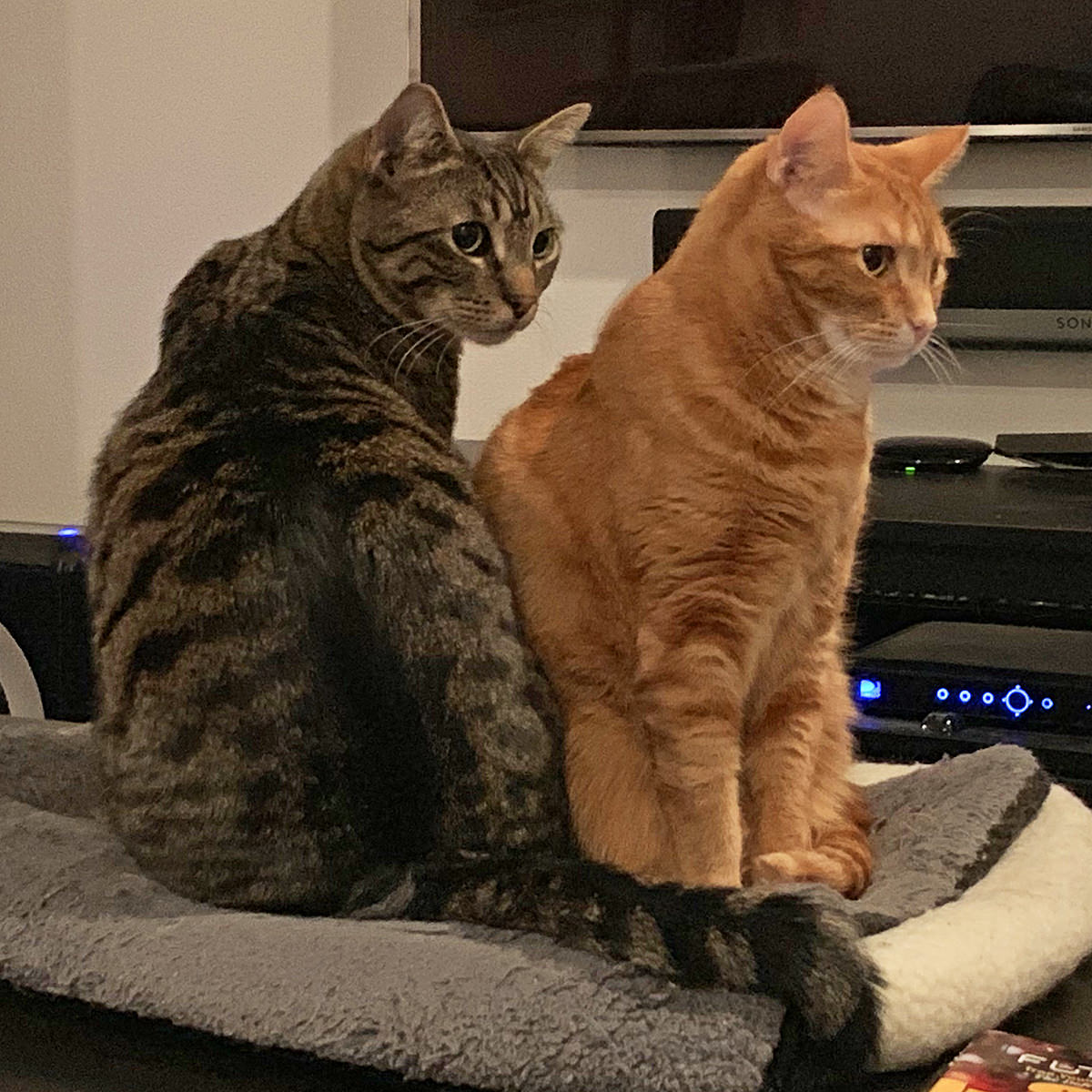 It was a great way to start my day.
Happy Thanksgiving, everybody!
---
*Back when Northwest Airlines was being merged with Delta, they sent out really nice Tiffany vases to their top-tier flyers as a "welcome gift" to Delta's SkyMiles frequent flyer program. Every once in a while I see them pop up on eBay (or other auction sites) for ridiculously low prices (usually around $40-$50).
**Guess I'm coming up with a way of securing the feeder so it can't move. Oh what fun...