Now that I'm waking up to frost on my car, it seems like a good time to pull out the electric blanket. This is a wintertime essential for two reasons. The first is that it saves money on heat because I'm heating just my bed instead of the entire house. And the second? It's Jenny's favorite thing.
And now Blogograpy presents: The Three Stages of Electric Blanket (according to Jenny)...
1. What? What's This?!? So Jenny hops up onto the bed and immediately notices that something is different. Is that... warmth? She decides to test it out by plopping her butt down on the bed...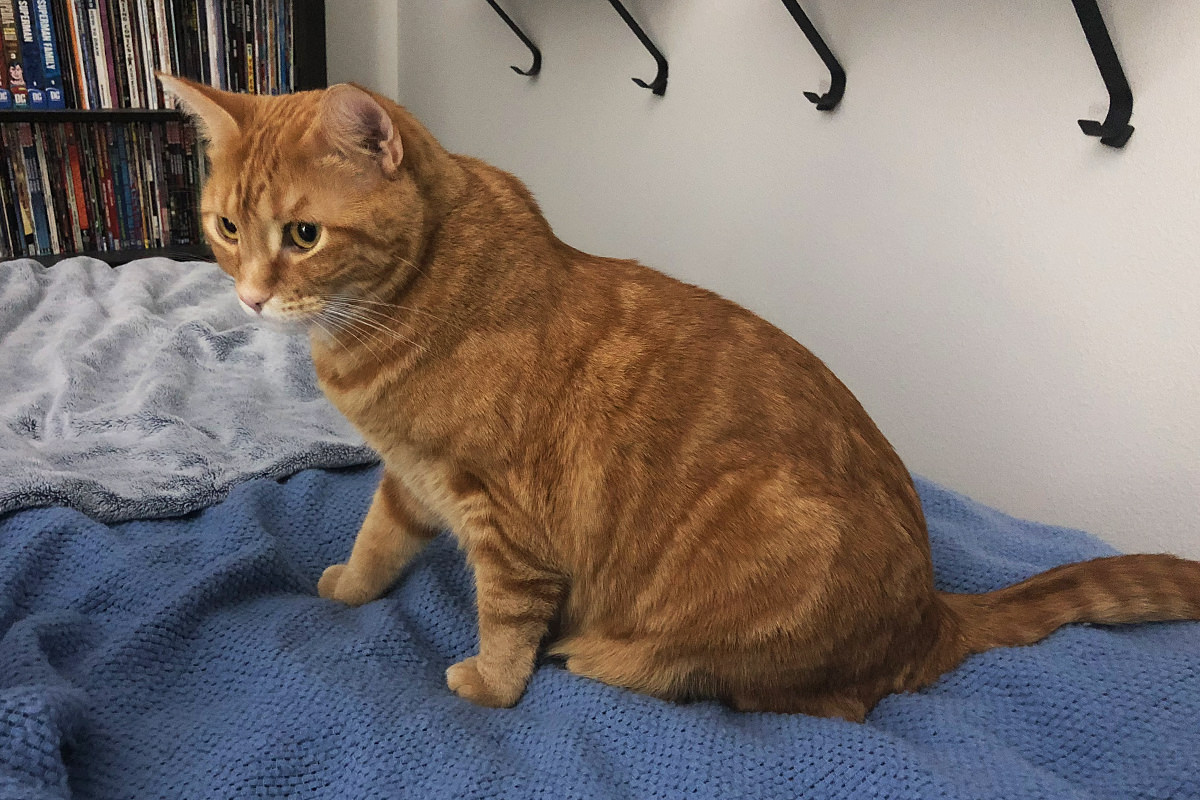 2. Warmth! Glorious Warmth! At this point Jenny is rolling all over the bed trying to decide what part of her body she wants to heat up first...
3. Heat Isn't Enough! The newfound warmth is okay and all, but that's no replacement for tummy rubs, which she demands as well...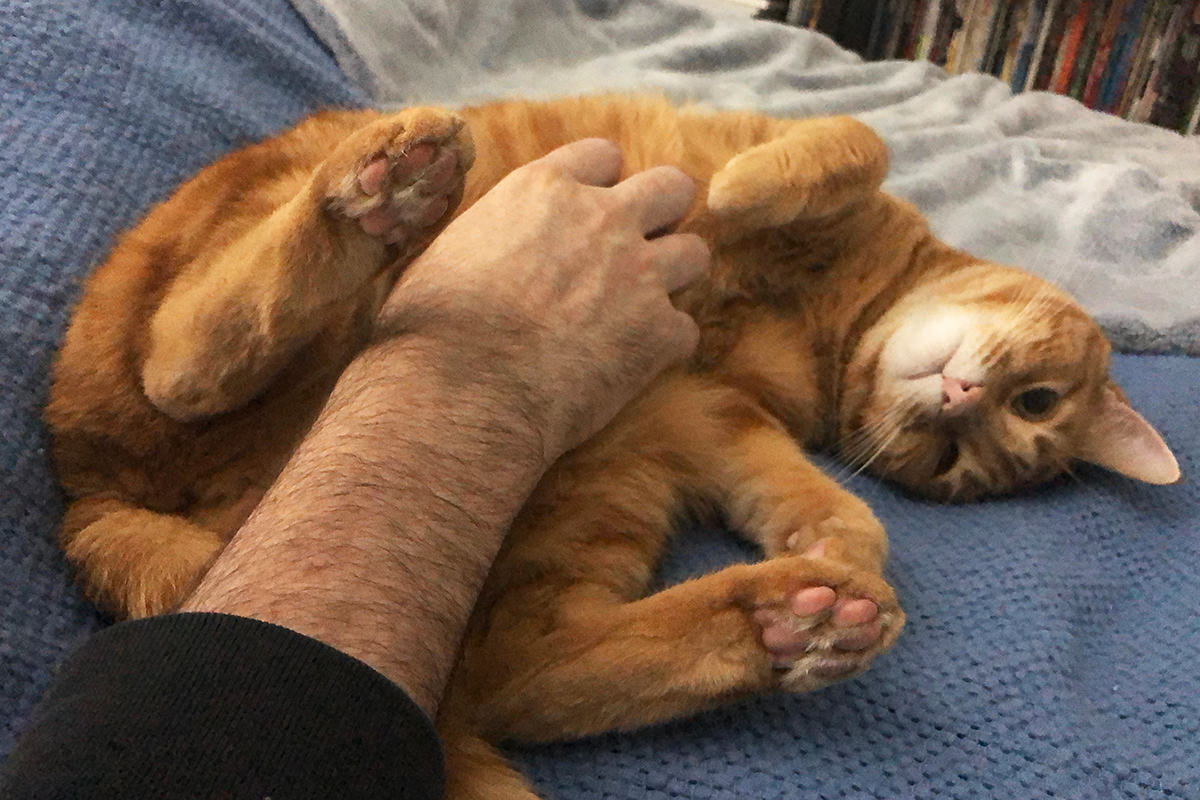 Jake likes the heat too. It's nice to have a warm bum while cleaning your junk...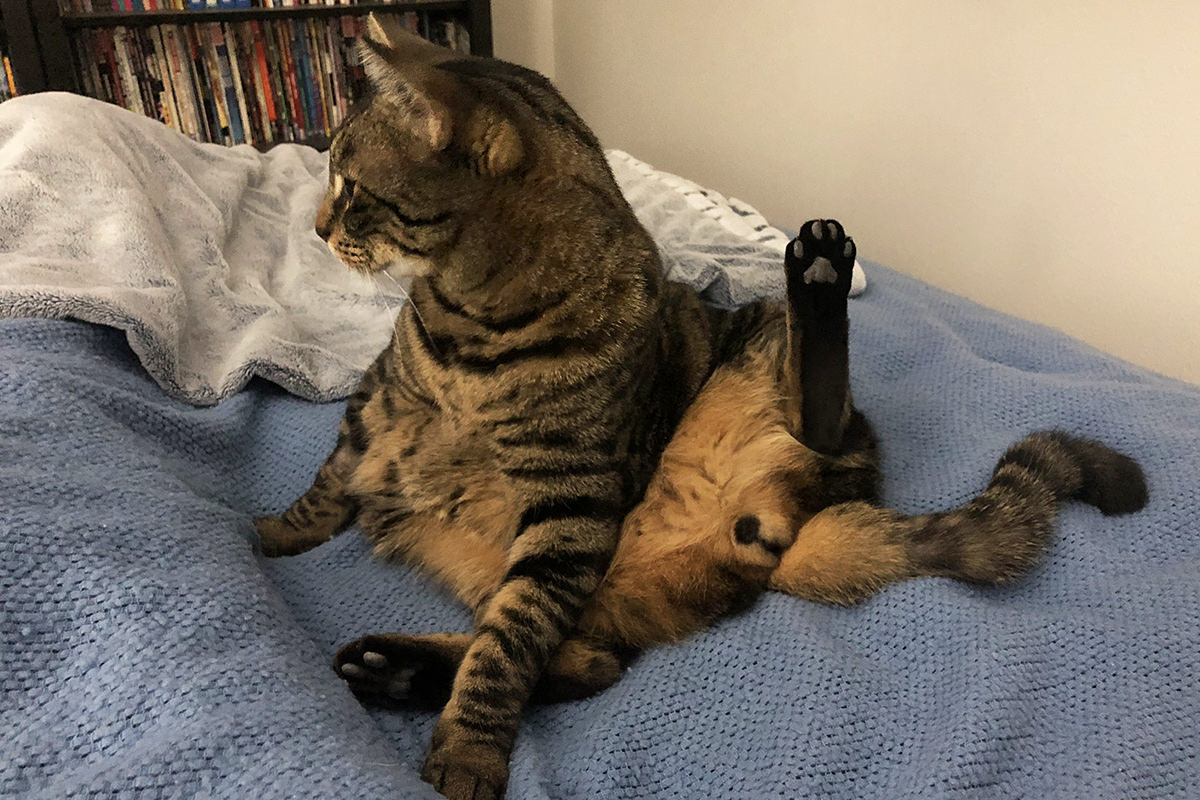 And speaking of Jake... a setback.
Last night while I was watching television, Jake made a spectacular vomit spew from the top level of the cat tower. Before his urinary tract problems, he never vomited. The only time he ever vomited was when his urinary problems started, so now I'm terrified that he's sick again. The poor kitty just can't catch a break. And neither can I, apparently...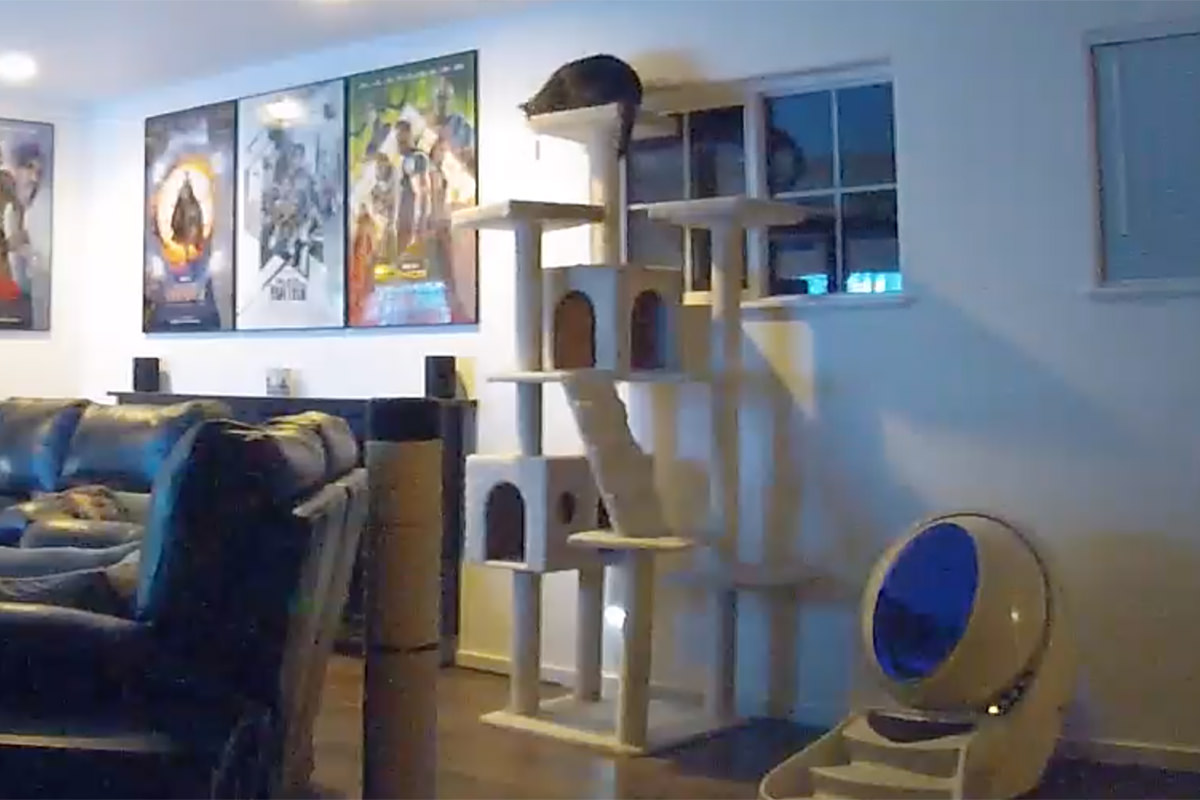 I'm honestly not sure what to make of Jake since he got back from his week-long stay at the vet. He still seems terrified to be left alone. When I'm home, he's on me the entire time... or, lately now, snuggled up to his sister. Jenny tolerates it quite well... until she doesn't. At which time he's right back on me. — When I'm gone he is agitated at first, but sleeps alone or hangs out in the catio alone and seems fine with it. Maybe it will just take a while for him to get over the trauma of all he went through. I hope he'll eventually get back to his "normal." In the meanwhile, it's cute to see him snuggling up to his sister at night...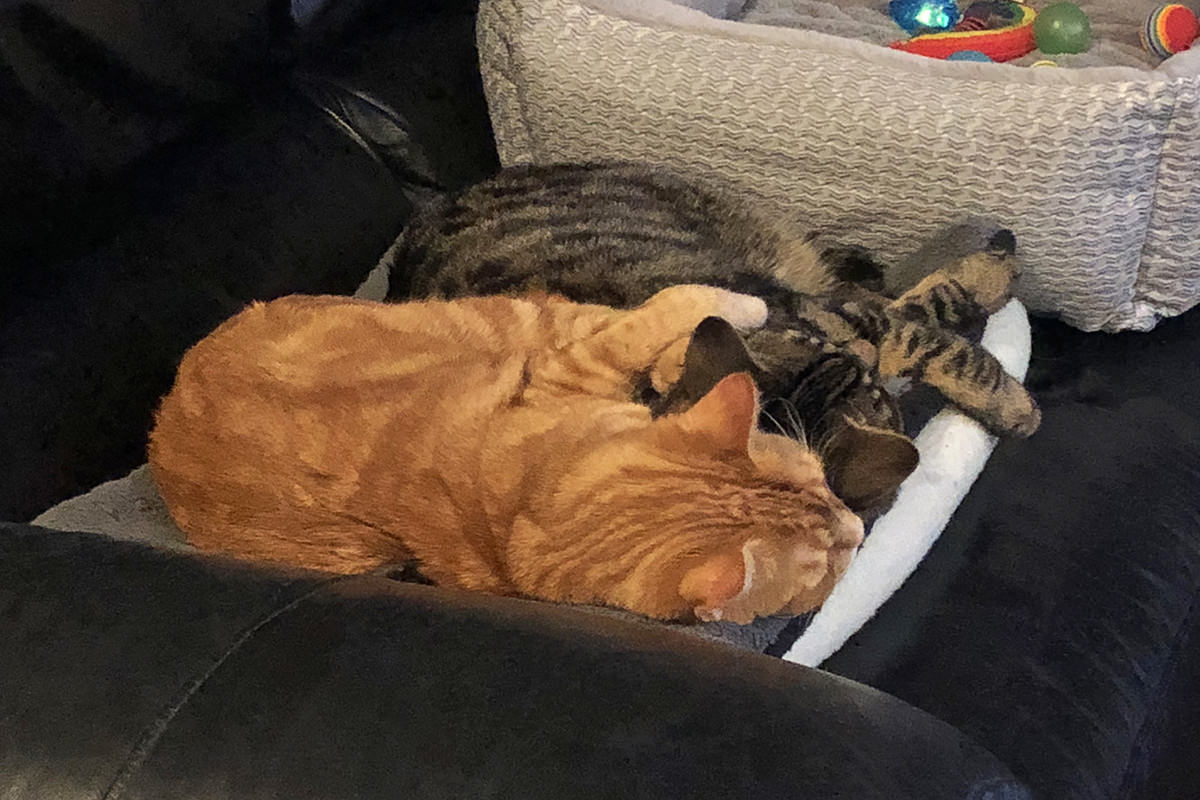 And to have a warm, fuzzy interruption from work when he wants to cuddle up next to me...
At night he still wants to sleep with me or, to be more accurate, on top of me...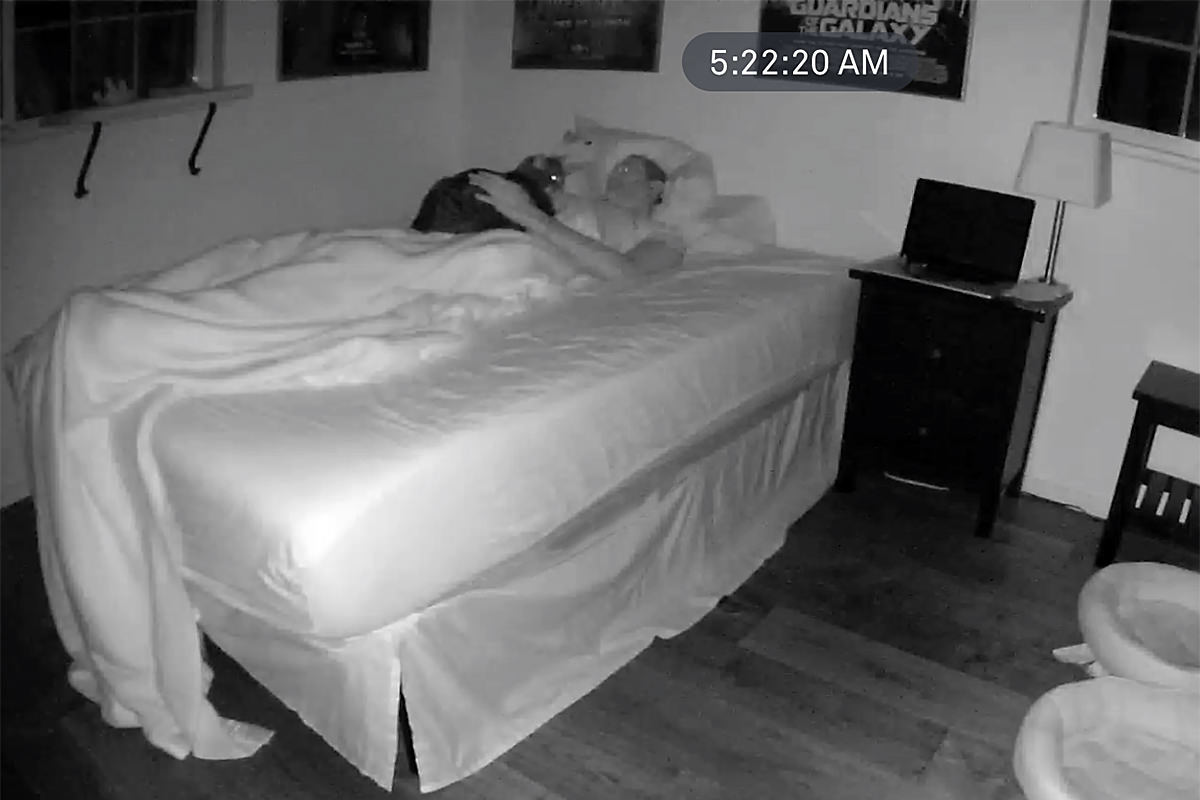 Though now that there's an electric blanket on the bed, it seems like he'd rather sleep on that and just lean up next to me instead...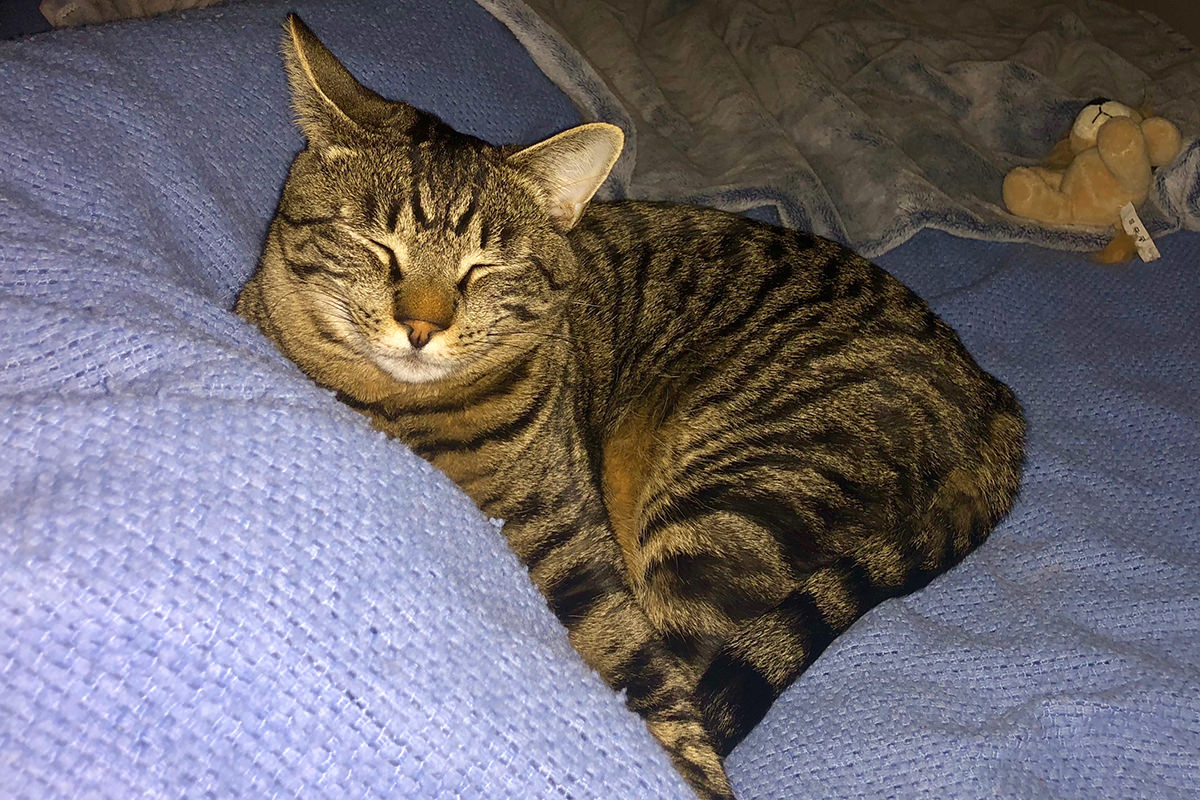 Jake is not one for selfies, as you can tell...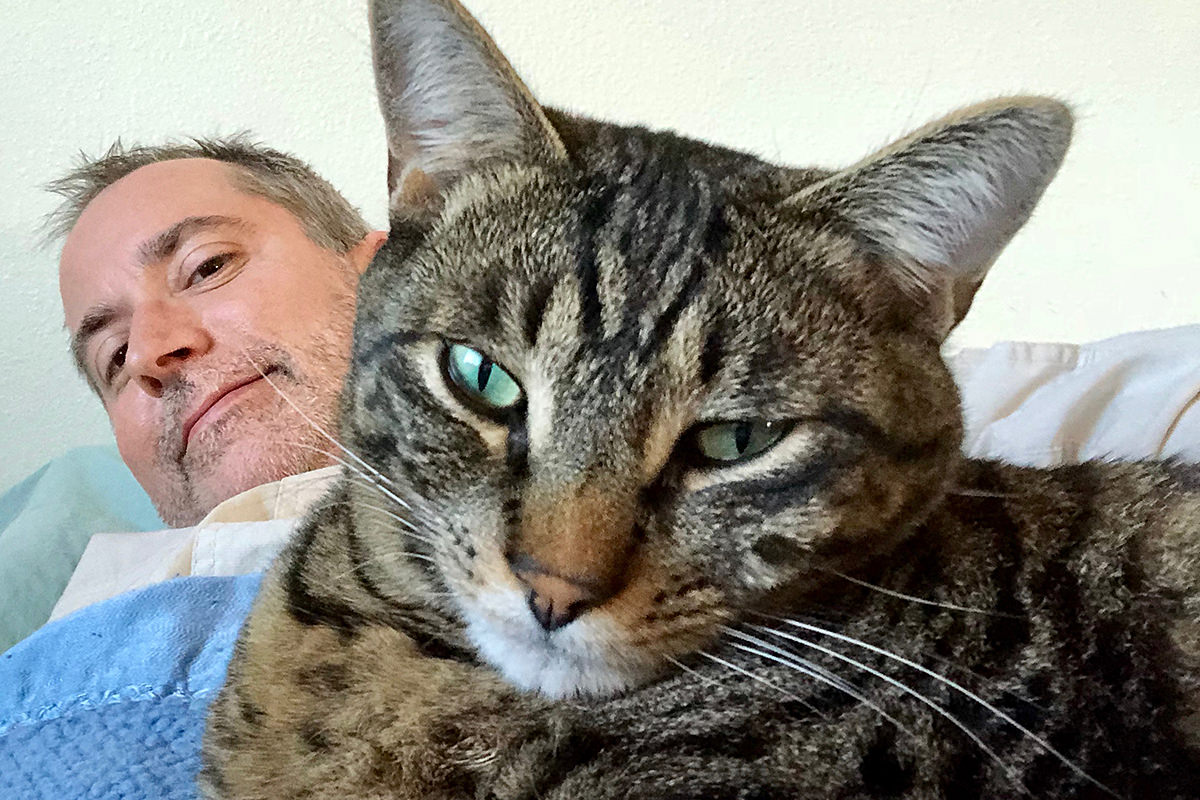 Health-wise, Jake is still peeing far too often... but both the Upstairs and Downstairs Litter-Robots are reporting that the number of uses per day is trending downwards, so maybe one day he'll be back to where he used to be...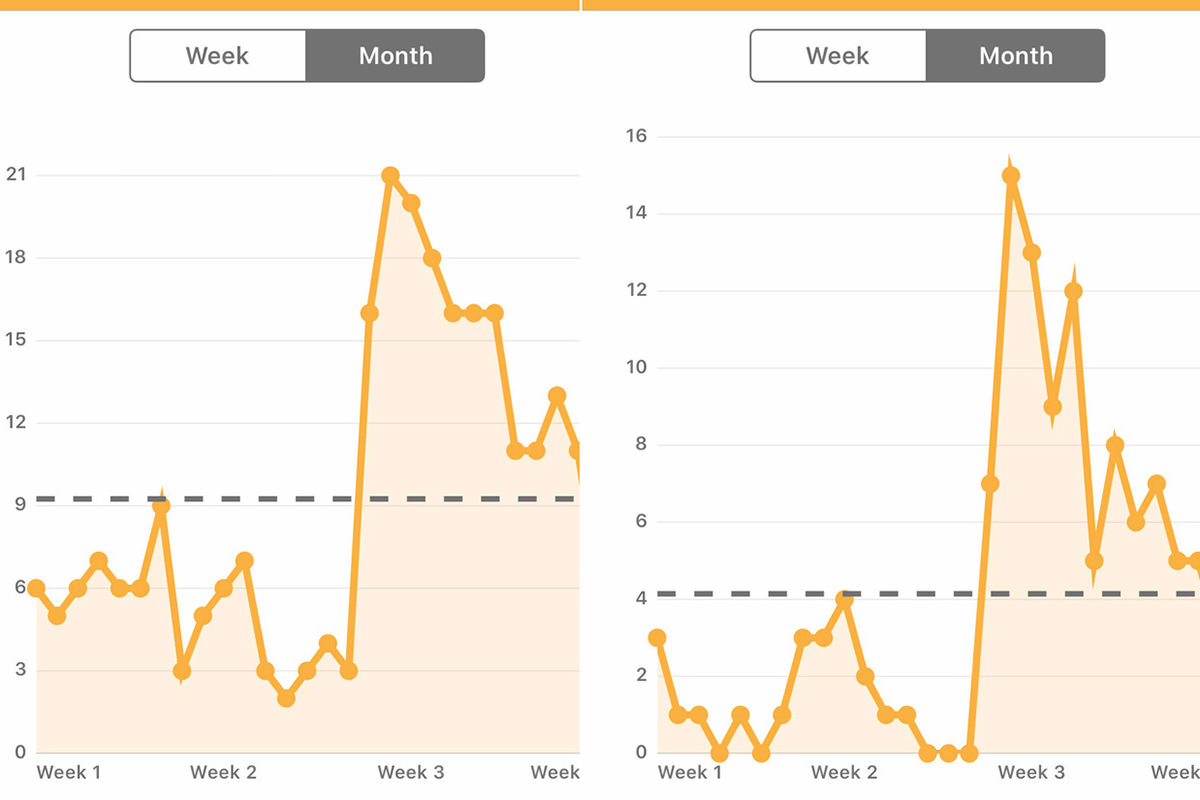 The high peak is when I bought Jake home. The valley before the peak is when Jake was at the hospital and only Jenny was using the boxes. The day after he came back, the Litter-Robot was used thirty-six times. Poor kitty. My vet isn't concerned... yet... but I sent and email on Friday just to ask again if this is normal and will eventually subside.
Fingers crossed.
It can't be fun going to the bathroom ten times a day.