My cats are too weird... when they are apart. When they are together it's an entirely new level of weird.
When I first got my cats as babies, they were inseparable. Probably because they were scared to be in a new place... but their bond lasted well past the time they got used to their home. You would never see one without the other, and one would always follow the other wherever they would go.
Eventually they decided to live separate lives. Sure their paths cross all the time, but they don't feel the need to constantly be together. Jenny, in particular, is happy to find a private spot to sleep or play where her brother won't bother her. Fortunately my home has two levels, so there's never a problem for them finding a way to escape from each other.
And then over the past month something strange started happening. Jake started following Jenny around like old times... playing where she's playing, sleeping where she's sleeping. At first Jenny was irritated by this and would leave the second she felt he was crowding her. But in the past couple of days she's had a change of heart. Sometimes when she absolutely should not...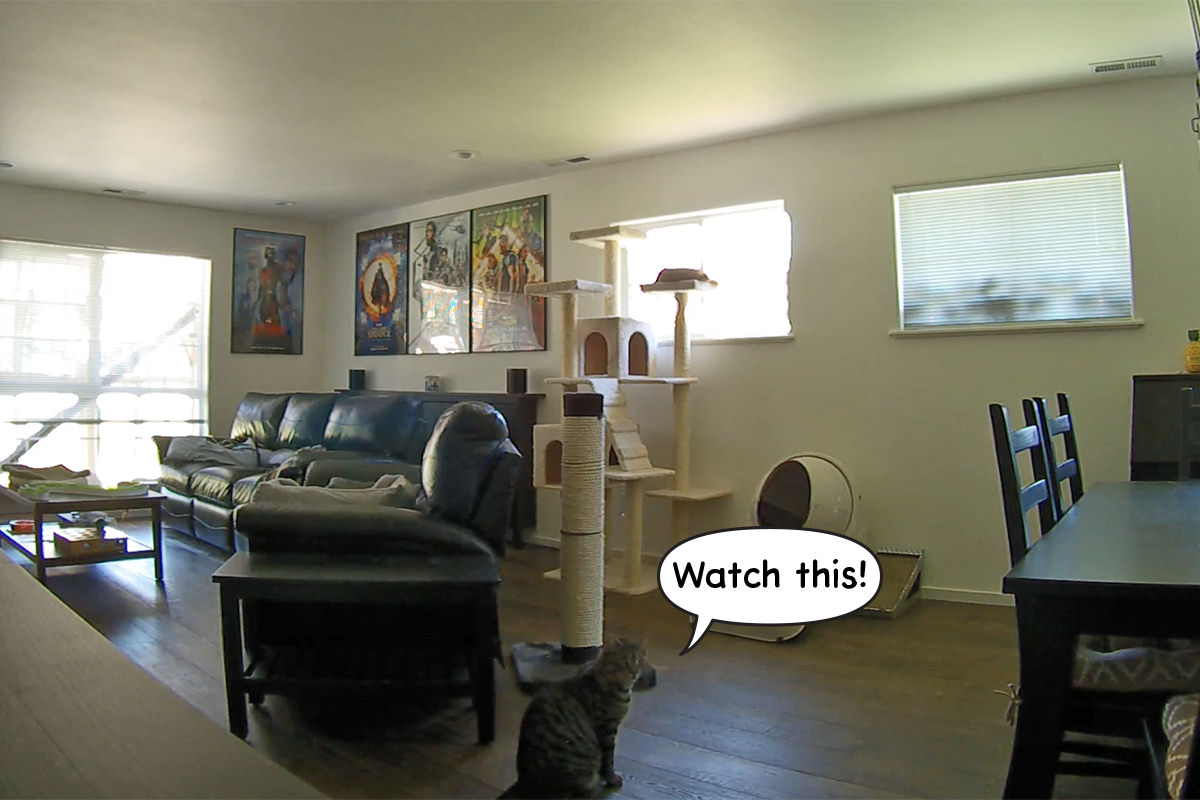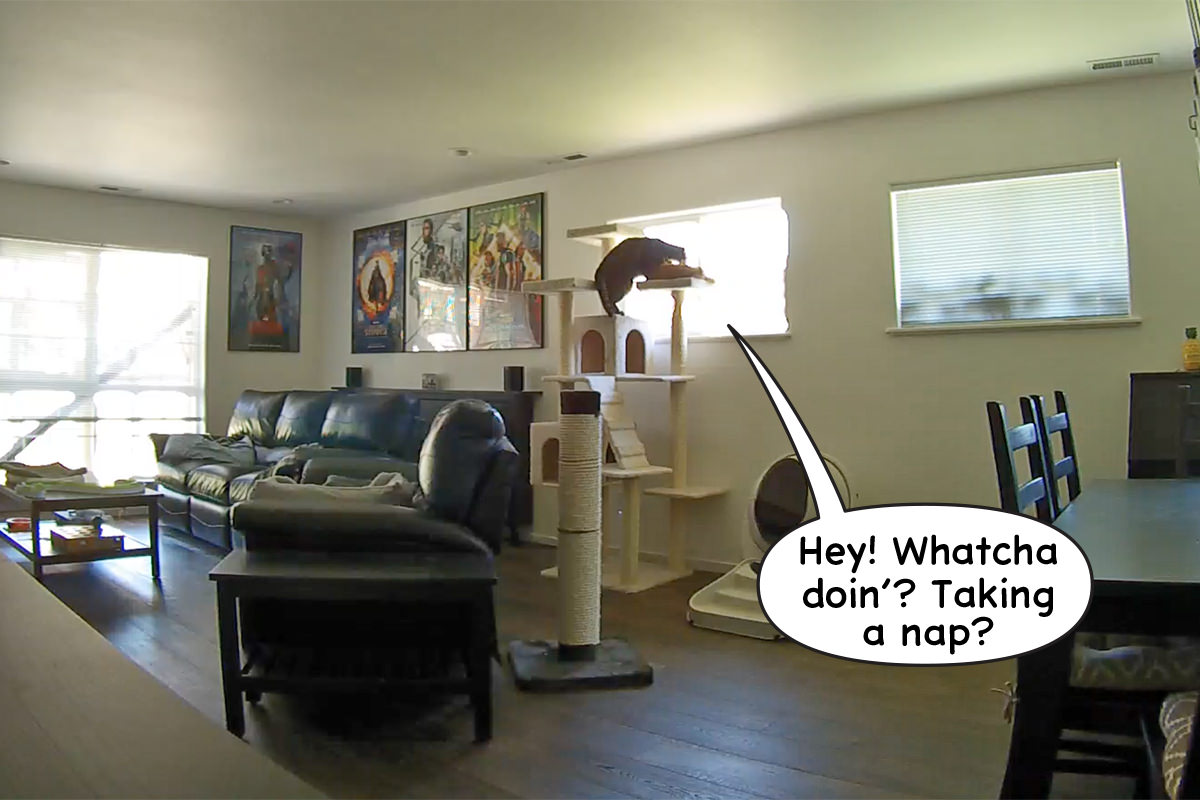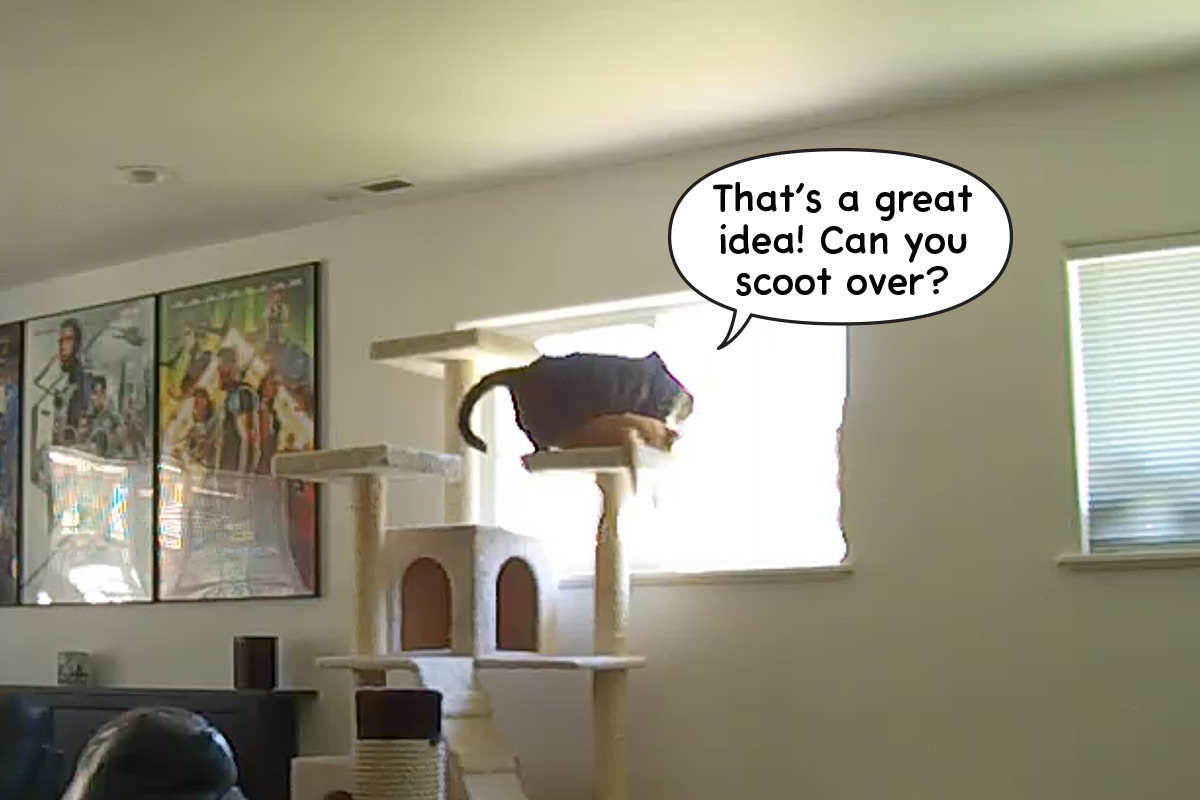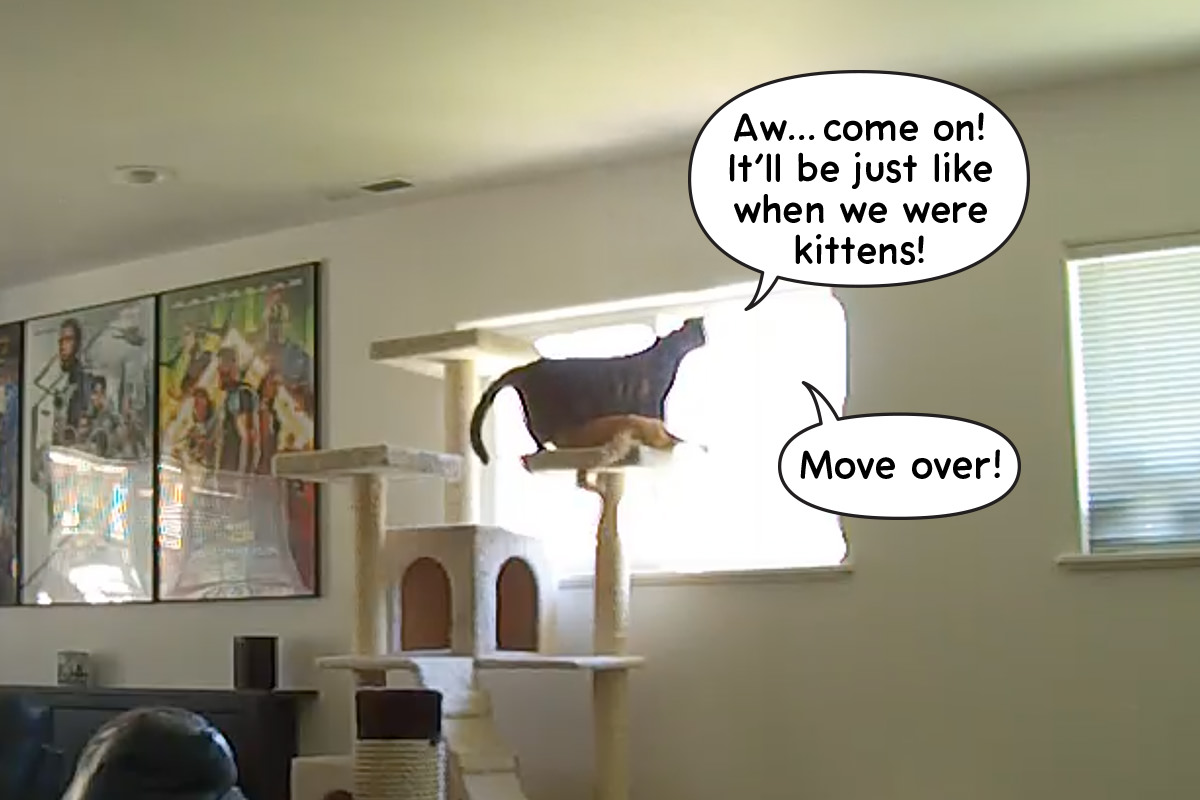 Because they absolutely don't both fit on the same platform like they used to...
And it's not just on top of the cat tower... Jake will climb onto whatever space Jenny is occupying...
And lest you think that Jake doesn't return the favor...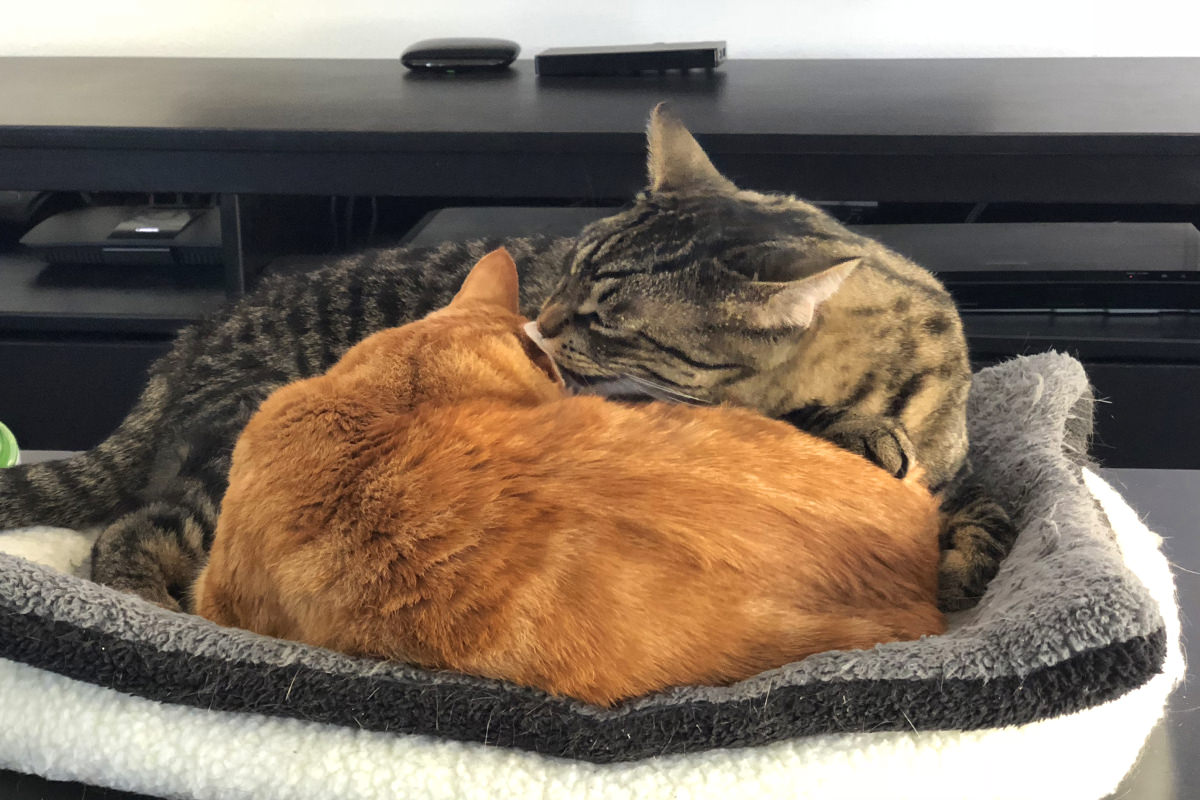 I am very, very grateful that my cats get along. But there are times I think Jenny probably wishes Jake would just leave her alone.