Today I'm driving over the mountains again. Then, after a soul-crushing ordeal that will leave me wrecked, I'm turning around and coming right back home. Not the best way to spend a Saturday, but that's life for ya.
Fortunately I'll return to piles of work to distract me and two cats to delight me.
Now that Summer has arrived, most of Jake and Jenny's time is spent in the catio... watching birds and napping the day away. Which is exactly how I'd want to spend my days if I didn't have to buy food and pay a mortgage.
The sisal pole addition to the catio has been a huge hit. Jenny started climbing it bottom-to-top from the very beginning. Now Jake is into climbing it as well...
It's really amazing to watch them go climbing. They absolutely love it. I guess all cats do...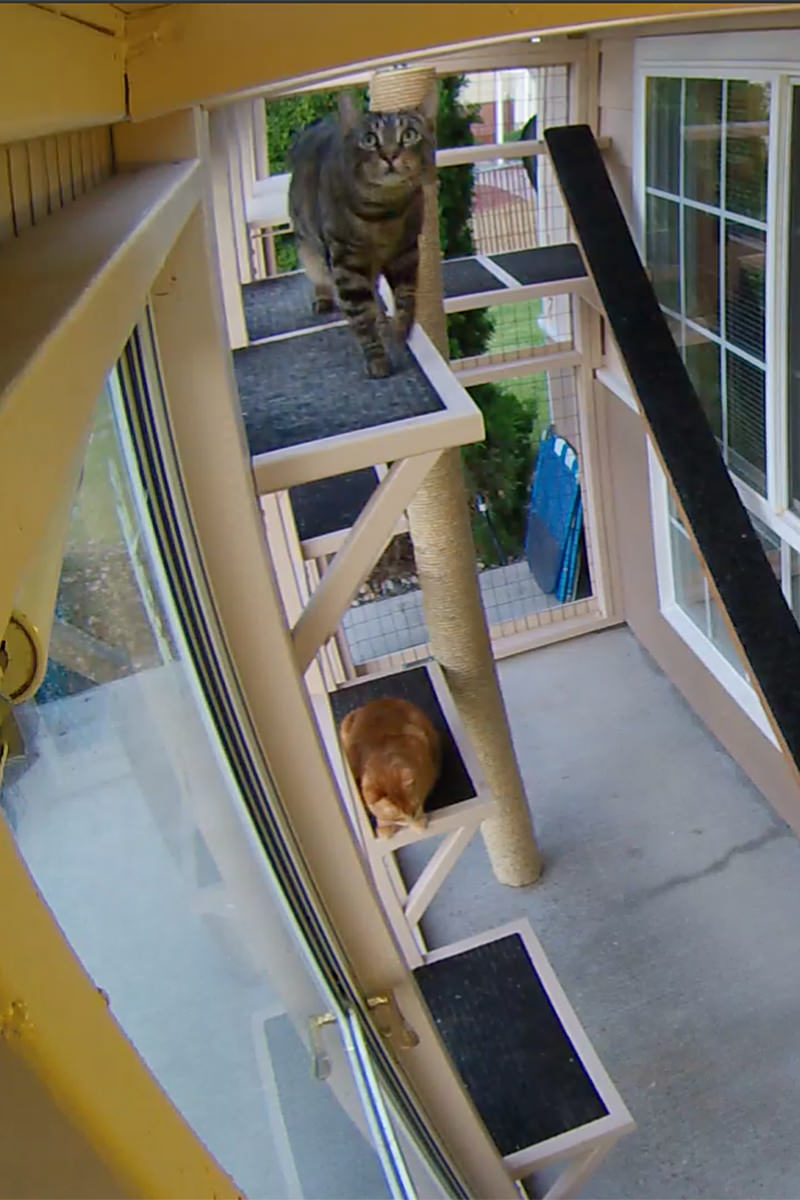 The money to add it wasn't too bad... $12 pole plus $50 in sisal rope plus $15 in glue... but the time to clean it, scrub it, prime it, protect it, glue it, wrap it, and mount it was the killer.
Still 100% worth it though.
Guess it's time to build the final part of PHASE TWO so I can move on to other projects for a while.