Yesterday was a whirlwind of travel getting from Jefferson City back home. Or maybe it wasn't and it just felt that way because we returned from our ghost hunt at 3:30am.
Whatever the case, Coal Miner's Granddaughter and I decided to start things off right with ICE CREAM FOR BREAKFAST! Yay! Let's set aside the fact that an ice cream parlor opens their doors at 8am each morning and instead focus on the creamy dream that they are peddling...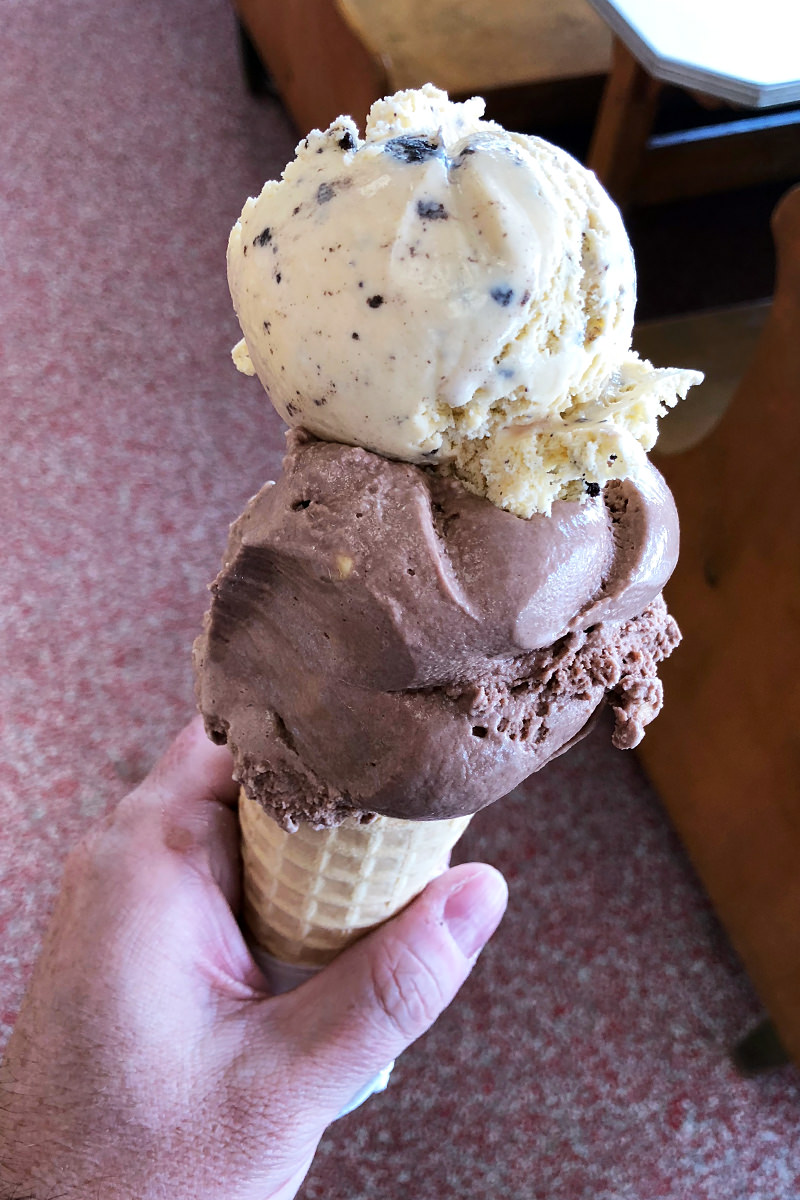 That massive ice cream cone there? $3.00 at the Central Dairy. Yes, you read that right... THREE DOLLARS! That same cone would be at least $6.00 anywhere else. And it probably wouldn't taste nearly as good. Because, I gotta tell you... this ice cream was amazing. It's so creamy as to border on being described as "fluffy" and the flavor makes you stand up and say "Dayamn!"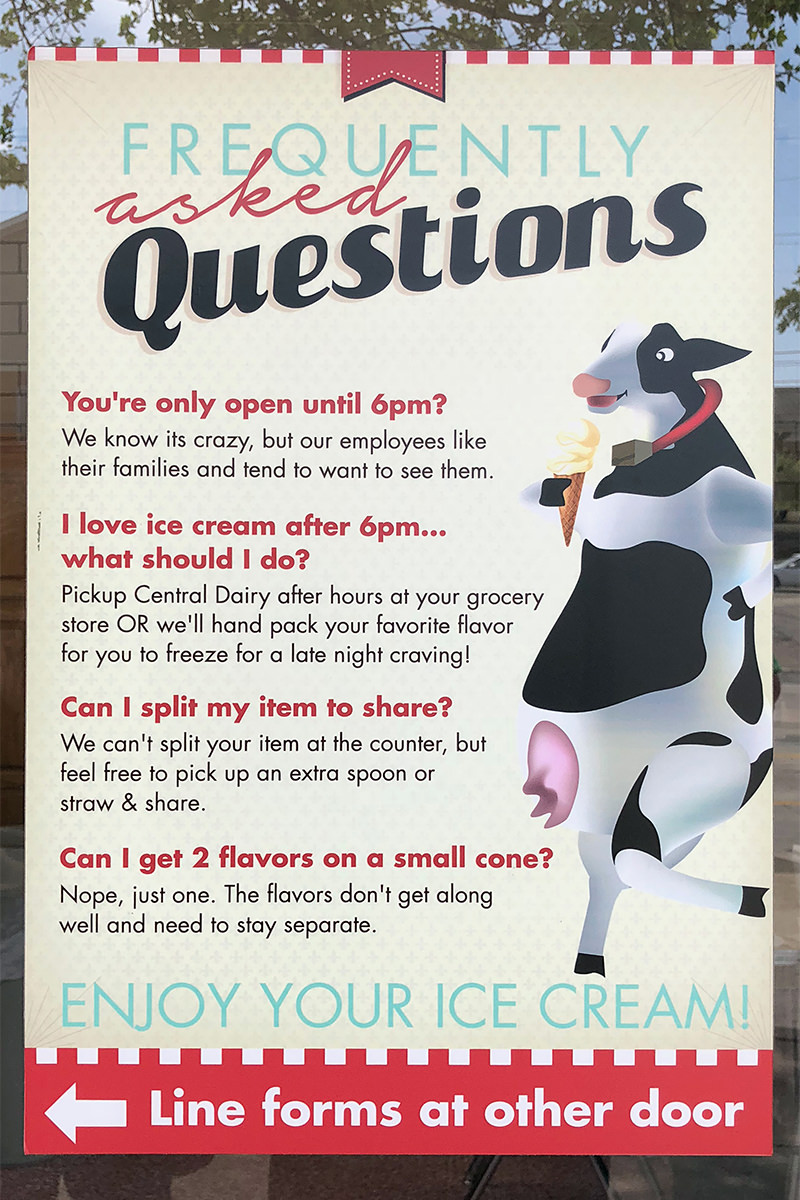 If you're ever in Jefferson City, MO... this is a must-stop.
After ice cream it was a two-hour drive back to St. Louis Lambert International Airport, followed by a two-hour wait, followed by a four-hour flight to Portland, followed by an hour wait, followed by a half-hour flight to Seattle, followed by a half-hour on the tarmac, followed by an overnight, followed by a two-and-a-half-hour drive home.
Where I was very, very happy to see my cats.
And give them a present I brought back from Jeff City... a stuffed Missouri mule! His name is Moose. Jenny was not impressed. Jake, on the other hand, looked like he might like it at first...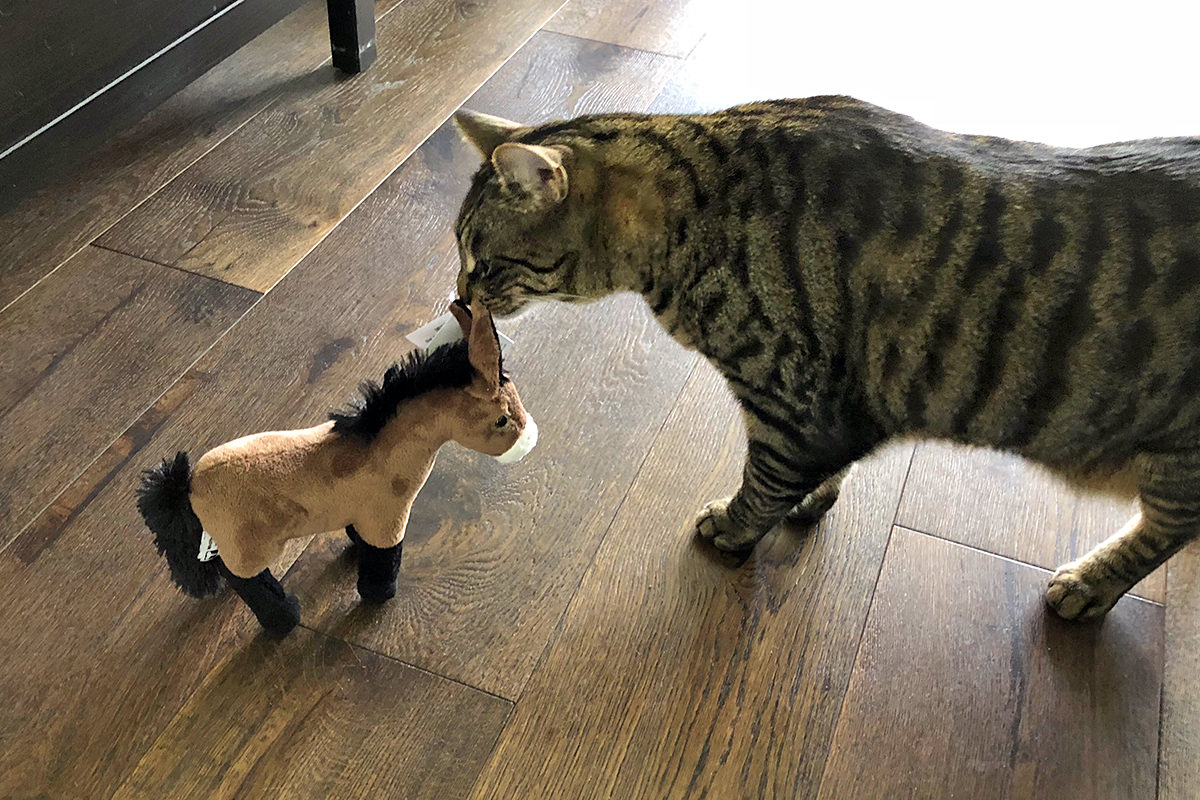 ...but then started tossing it around. No idea if the cats will warm up to it, but I had to try!

And... back to Real Life.