A while back I decided I wanted to build a pergola over the section of my patio which isn't already occupied by my catio enclosure. Initially I had the idea of fitting a cat-run on the outer edges, but ultimately decided that wouldn't work because it obstructed too much of my view. Instead I think I want something much more simple and open. I also like the idea of having a porch swing on one end and a low-fence creating a barrier at the back. That way I could put a small table and a couple chairs up against it...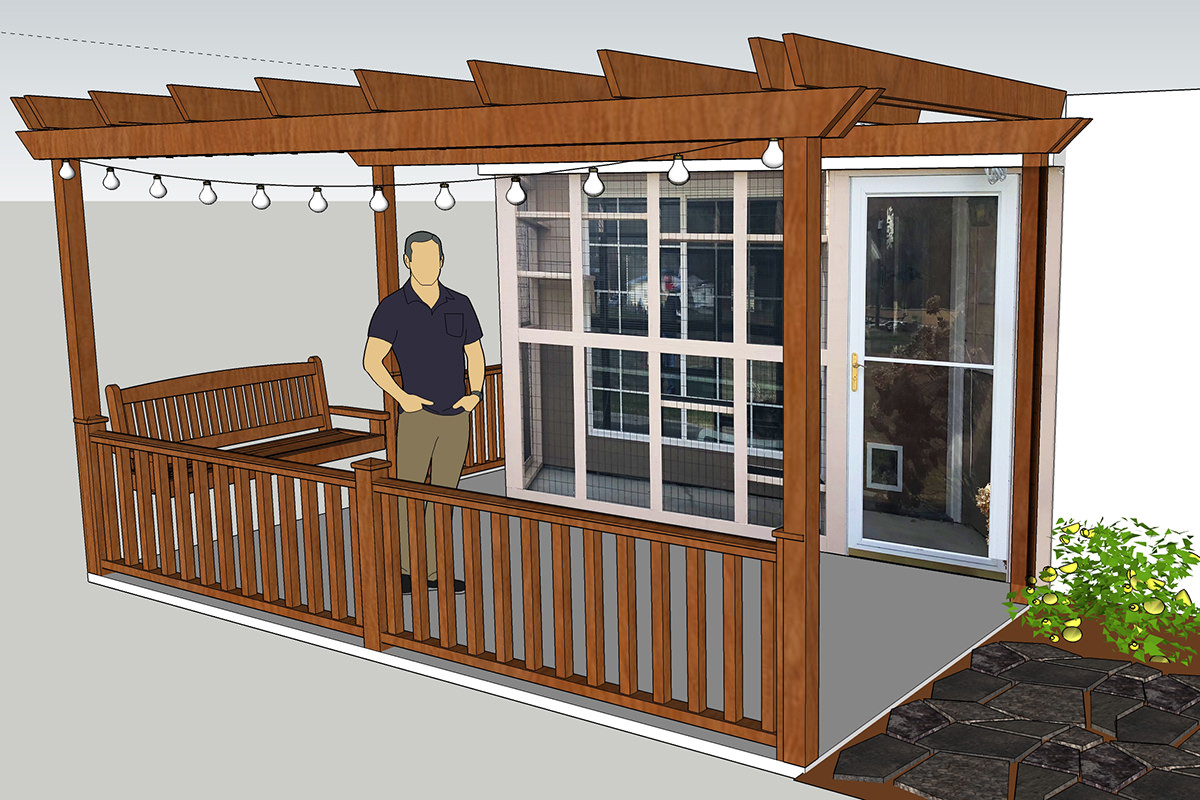 I also like the idea of having a cat-run extending from the catio to a viewing platform on top of the pergola for Jake and Jenny. By making it fit between the slats, I could easily remove it if I ever wanted to...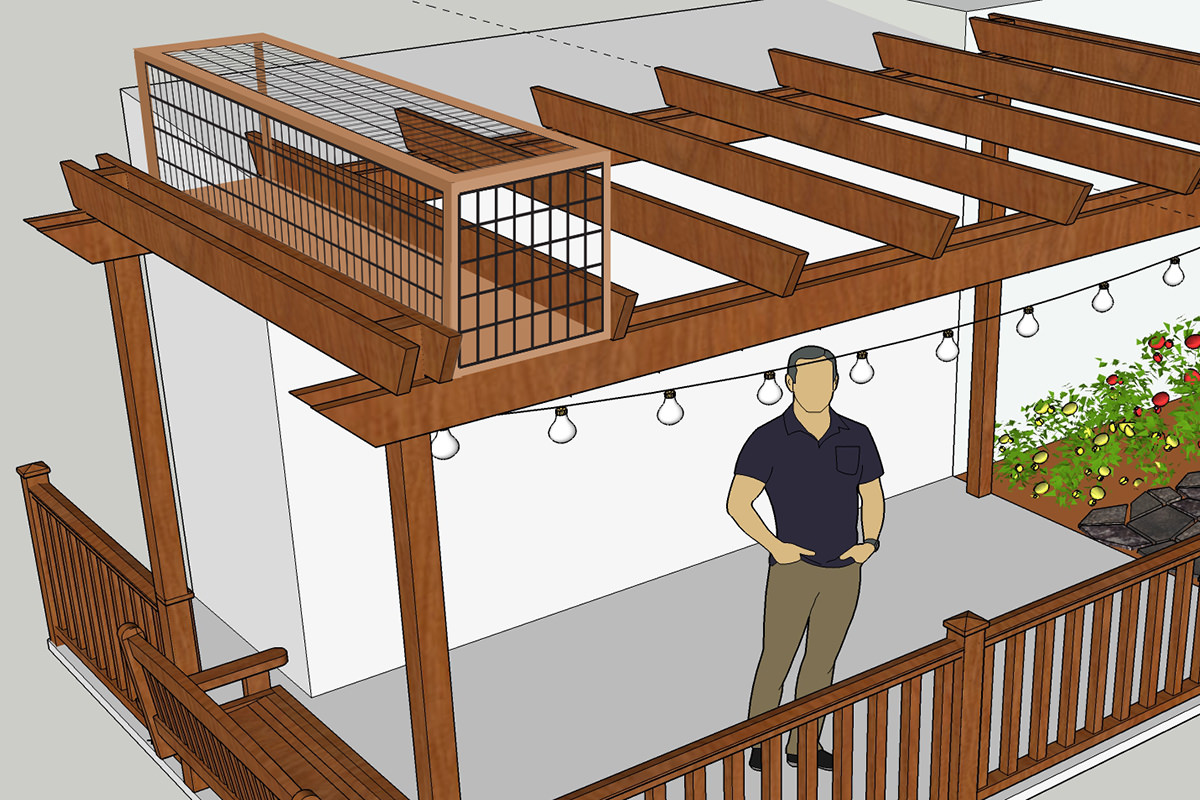 And so... I'm making a parts list and saving my money for the materials needed. It shouldn't take too long to get it put together once I've cut all the pieces, probably just a three-day weekend.
Can't wait for wood-shop season to begin.