Sometimes having security cameras are not the comfort you think they would be.
Like when you call them up and see a black blob covering one of them...
Apparently scaly monsters have invaded my home. Or have they?
Nope. It's just Jake.
Crawling on the counters where he knows he's not supposed to be.
Maybe he's just trying to get a good vantage point to admire the beautiful new ceramic drinking fountain I bought for them?
Yes. That's probably what it was.
Jake took to it right away, but Jenny has been a bit more cautious...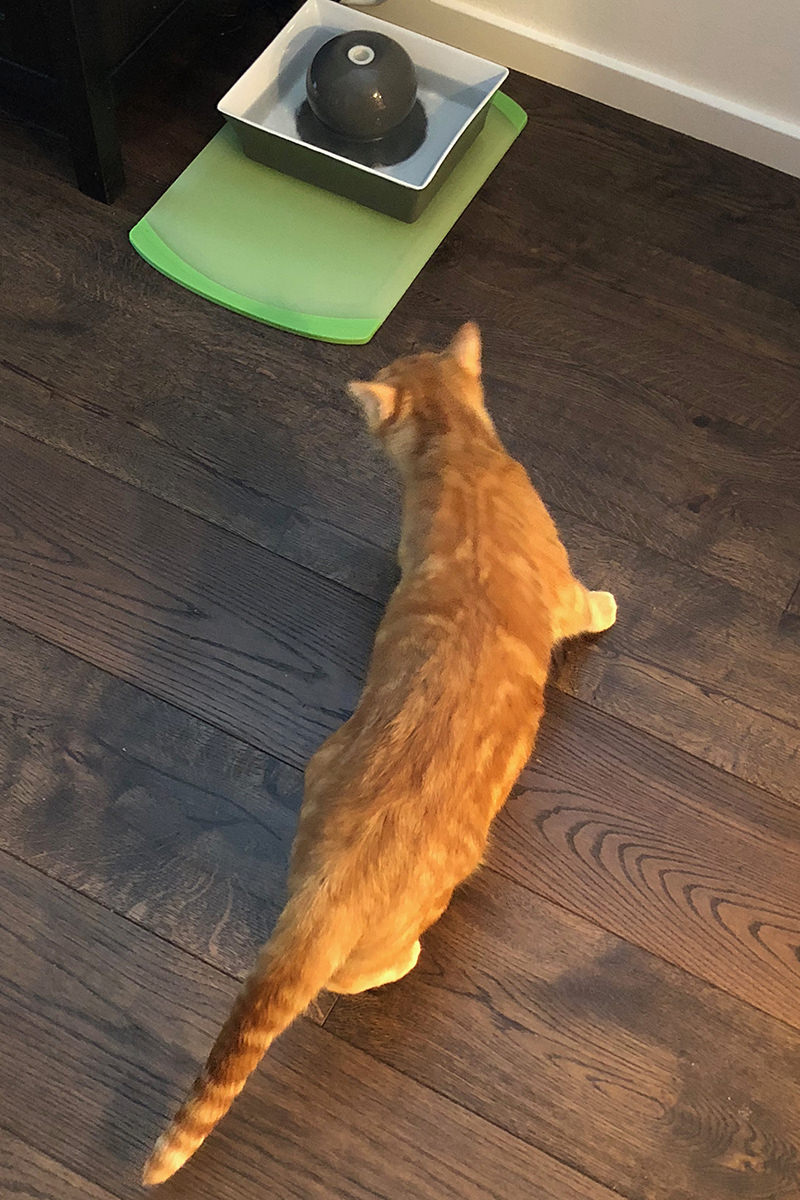 Kind of puzzled as to why. This new one is far, far quieter than the one I replaced.
Cats.