And so I'm sick.
Which should come as no surprise. I spent over 10 hours trapped on a plane with a girl sitting behind me who was coughing her head off. Of course she wasn't even trying to cover her mouth... parents apparently don't teach that anymore... so I was in the blast zone of the little germ factory as I crossed the Atlantic and then the country.
Luckily, I've got cats who are sympathetic to my Man Cold and willing to offer comfort...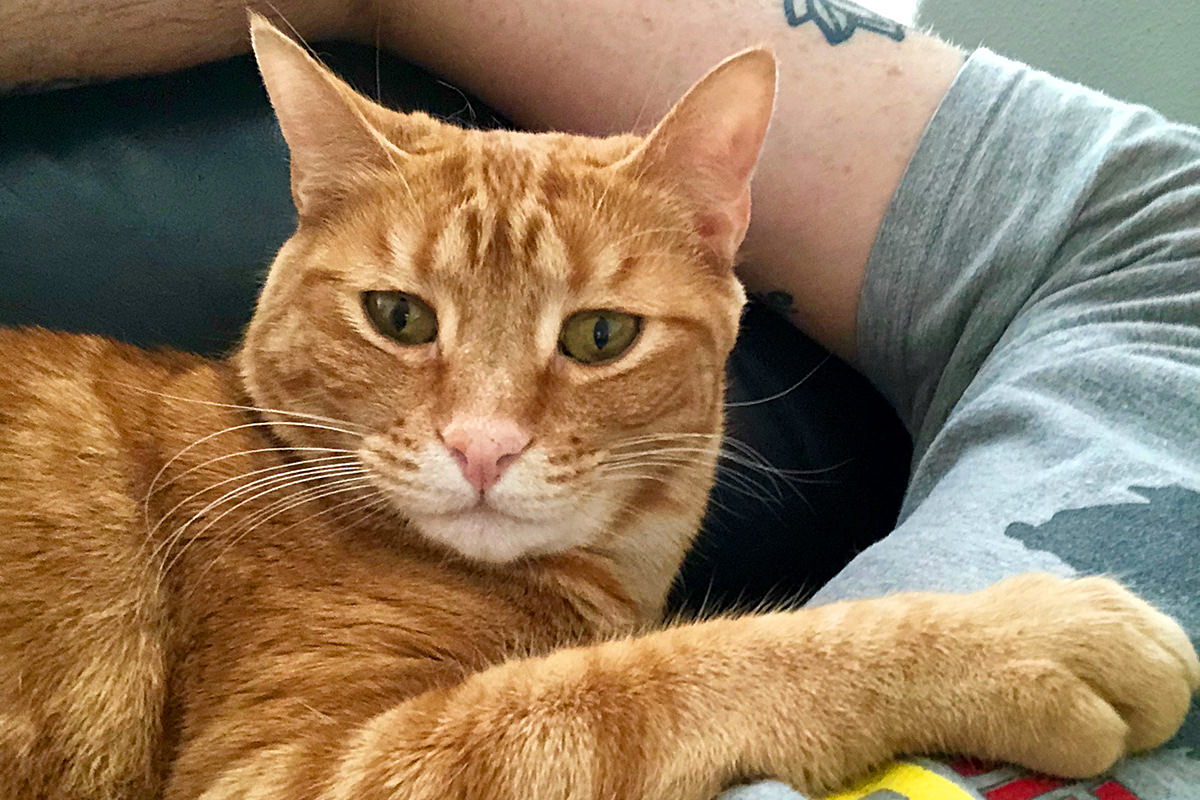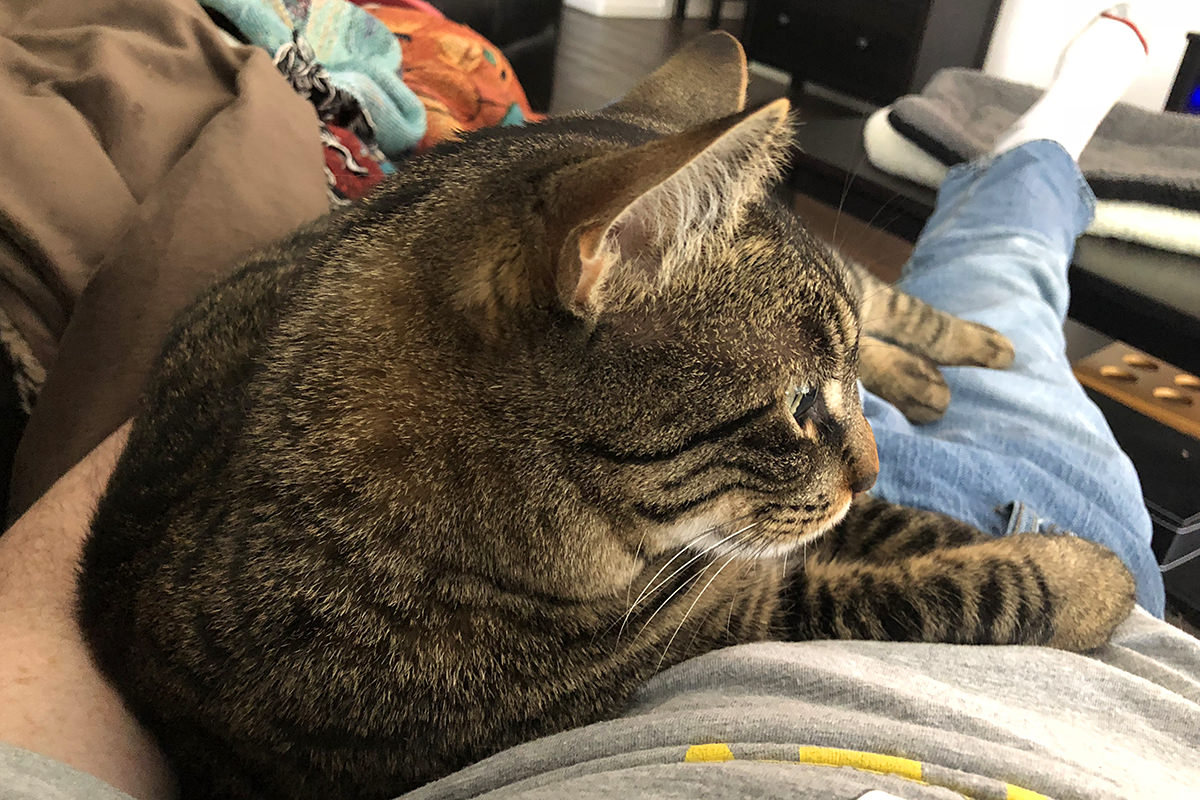 In other news... I heard a big bang against the screen on the catio and knew that Fake Jake was back. What I didn't expect to see was Jenny out there facing him down. If her brother was there with her, then maybe. But alone? That's my girl...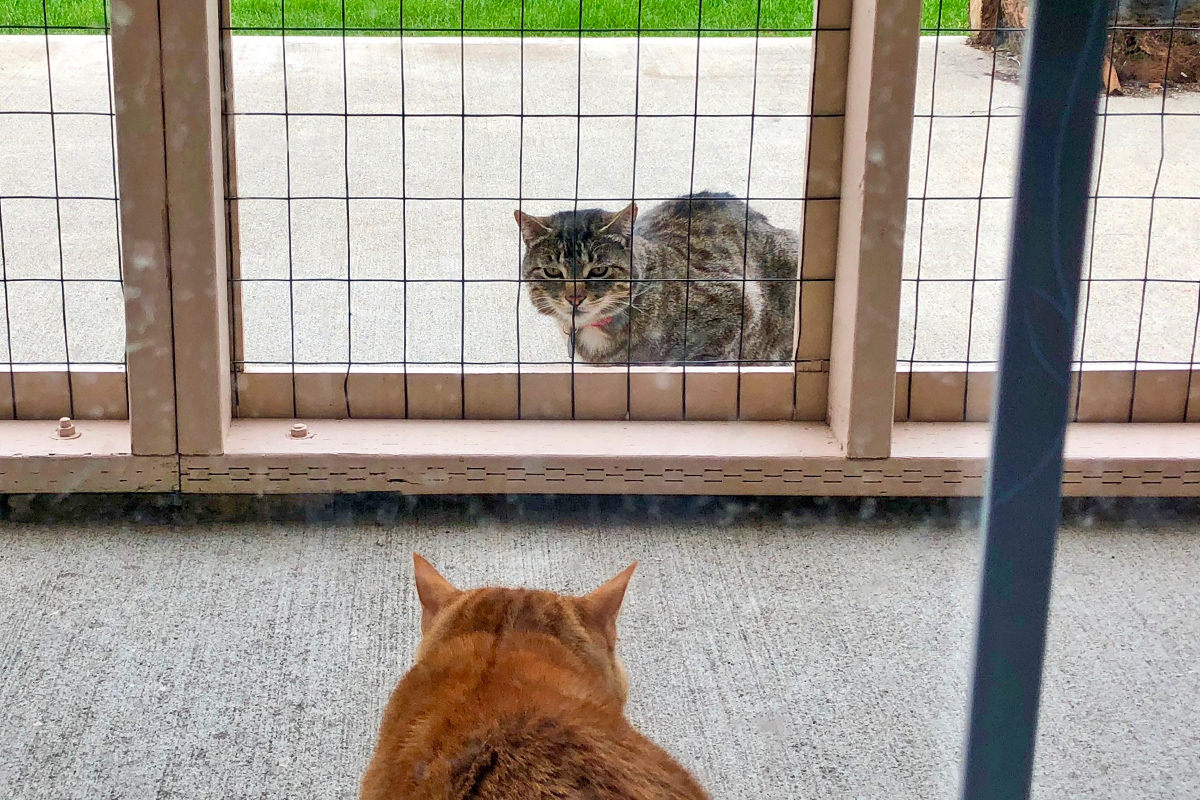 Sheesh. I really do need to clean those windows.
And one last thing before I go... when I was in Vienna waiting for my flight back to Amsterdam, I found a box of chocolates with Kitten Jake and Kitten Jenny on the front...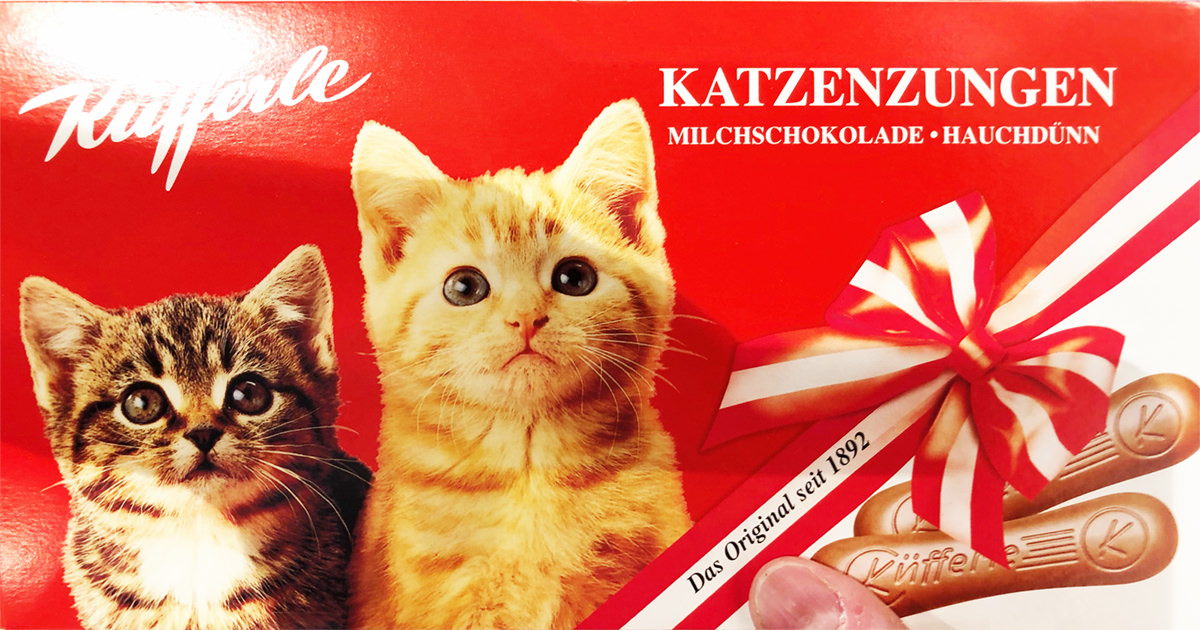 At first I thought it was chocolate cat treats meant for cats, but since chocolate isn't good for cats, I'm assuming it must be for cat-lovers who also like chocolate?
Or maybe chocolate-lovers who also like cats. Who can really say?