I worked all weekend, so this Monday was just more of the same. Except I spent most of the day feeling like it should be Saturday because I didn't get a Saturday.
=sigh=
In other news... the flies have started waking up. Not that I've seen any of them in my house, but the cats are going insane out in the catio chasing them around the place...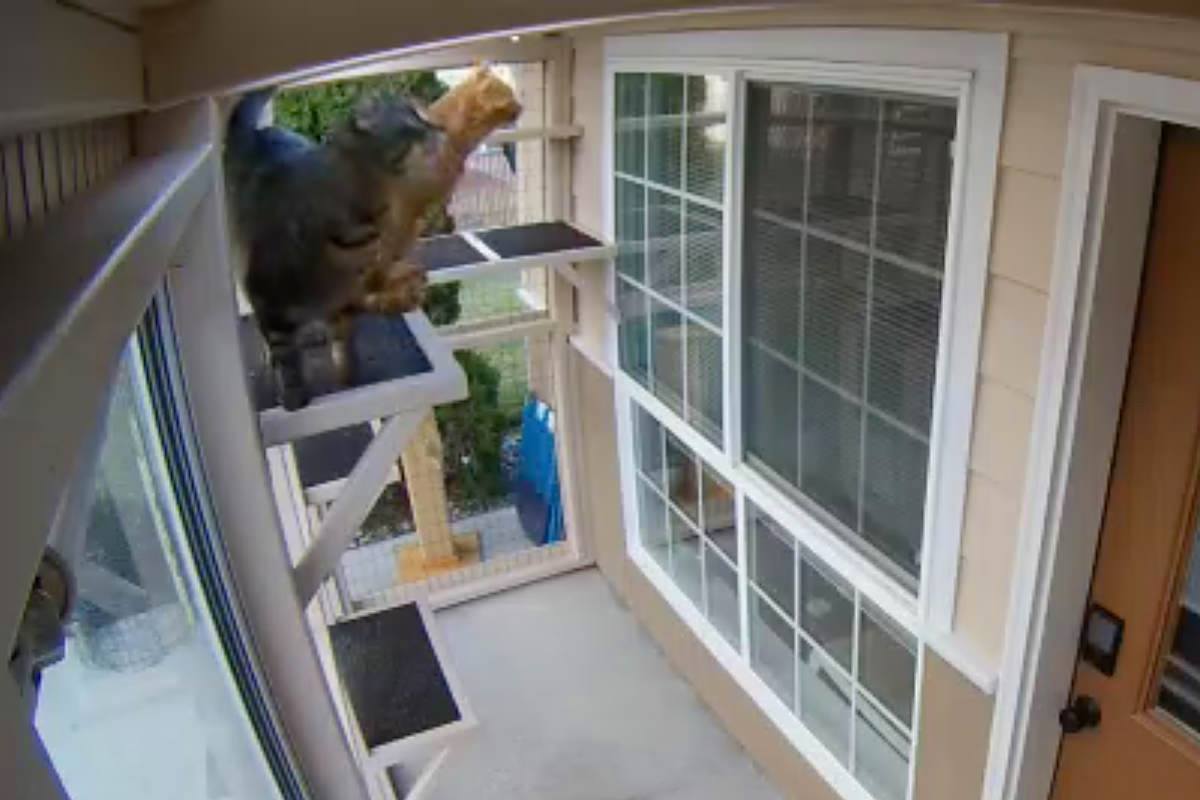 From the minute I got home, I've been hearing BUHDA BUHDA BUHDA as Jake and Jenny run up and down and up and down.
Though sometimes Jenny prefers to just observe from the safety of her home...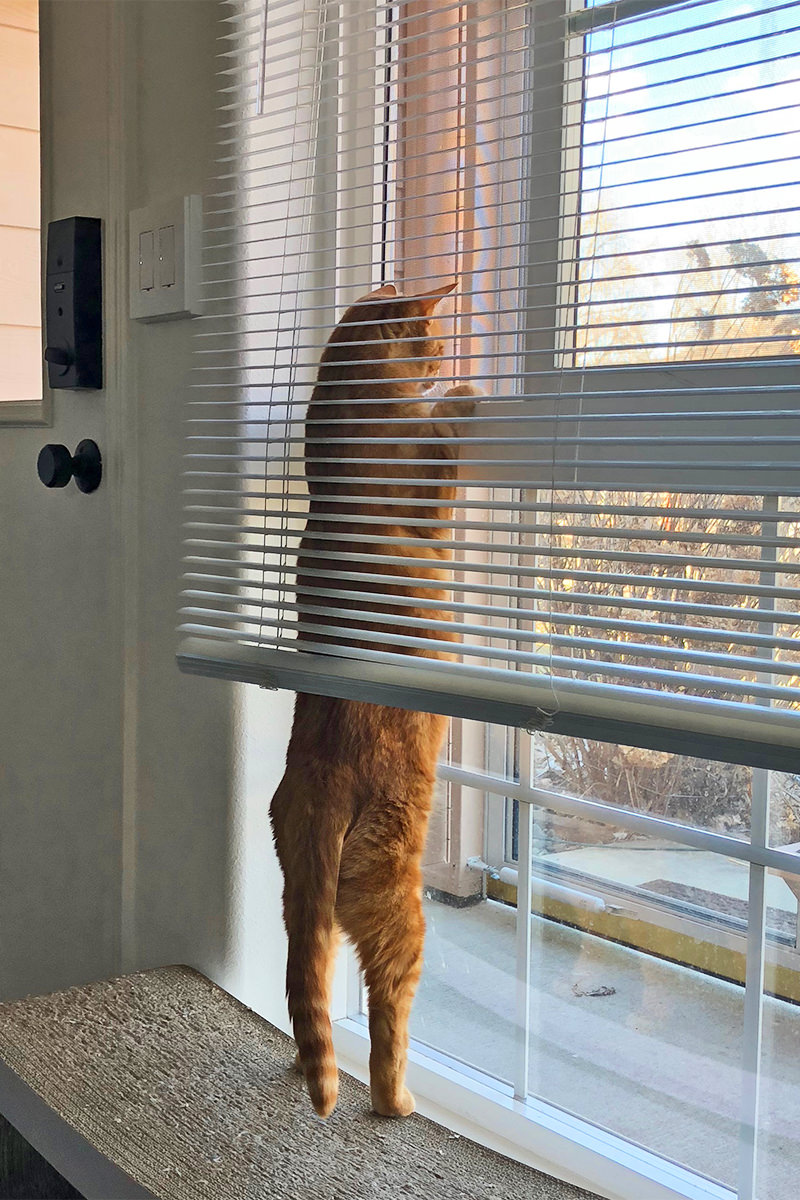 Not that I blame her. It's still getting too cold out there for my tastes.