No toy I ever buy from Chewy will ever compare to the joy my cats get out of the box and packing paper that the toy comes packed in.
This past weekend the packing paper was finally nothing more than a pile of shreds, so it got thrown out. The box survived just fine, but the cats lost interest in it when the packing paper went away.
Until I moved it to the laundry room. Now any time I open the door, Jake goes running for it balls-out...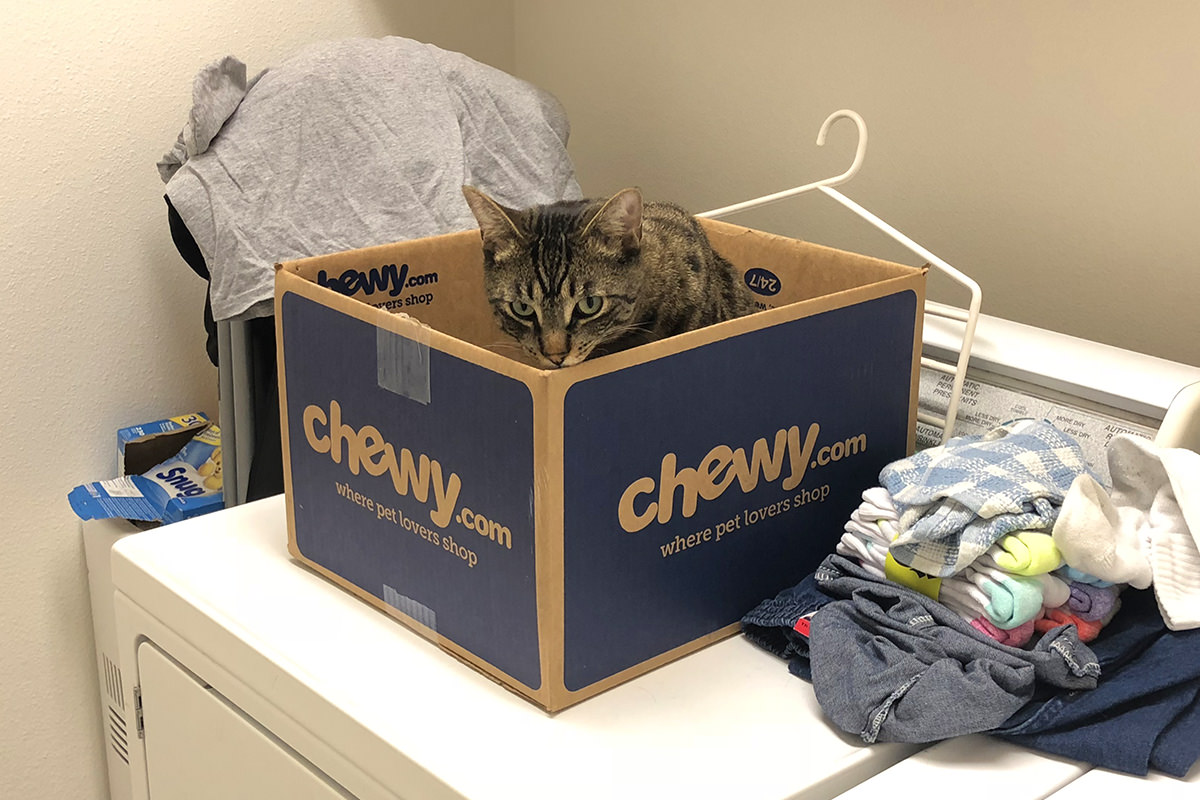 I think he feels this is his secret lair where he can plot world domination.
World domination being the tiring work that it is, he usually ends up napping after a while. Apparently my lap makes for a better spot to sleep than a Chewy box...

Among other places...

Rough life, my cats have.