Yesterday I talked about finally being able to dump Apple's home automation disaster, HomeKit. Today I'm contemplating dumping Apple TV for a number of reasons...
First of all, the streaming quality of shows purchased through Apple iTunes is awful... assuming you can get them to stream at all. Do you know how many times I've gone to watch a movie or TV Show I've purchased, only to have Apple TV go catatonic? Do you know how many times I've been watching something only to have Apple TV suddenly stop streaming and then not start again unless I reset everything? And when I complain? Apple blames my internet connection. Without fail. But here's the thing... ALL OTHER STREAMING SERVICES WORK FINE! Even on Apple TV! Episodes of The West Wing I've purchased from Apple won't stream. But episodes of The West Wing stream just fine through the Netflix app... ON MY APPLE TV!!! The problem clearly isn't my internet connection. The problem is that Apple has billions of dollars but can't build a content delivery system that's worth a shit.
Second of all... digital purchases from Apple iTunes are almost always more expensive than purchasing them elsewhere. Movies that are $19.99 at the iTunes Store can be purchased at Vudu or Amazon or wherever for $12.99. Now, the one thing Apple has that other don't (yet) is a no-charge upgrade to 4K and HDR content. But what good is it if you can't watch it?
But the worst offense of all with Apple TV? Apple is happy to take your money, but they absolutely, positively do not give a shit about making sure you get what you pay for.
As an example... I use the Sundance Now app on my Apple TV to watch a show called This Close. I purchased my subscription through my Apple TV and pay my $6.99 a month to Apple. But when Sundance Now is suddenly asking me for a login... but I don't have a login because I purchased through Apple TV... Apple says "Sorry, you have to contact Sundance Now because it's their app." Except... I'm not paying Sundance Now. I'm paying Apple. And the best that Apple can do is cancel my subscription. Problem is... I'm paid up through March 21st. If Apple cancels my subscription, I'm losing almost a month of subscription I've paid for. Their response?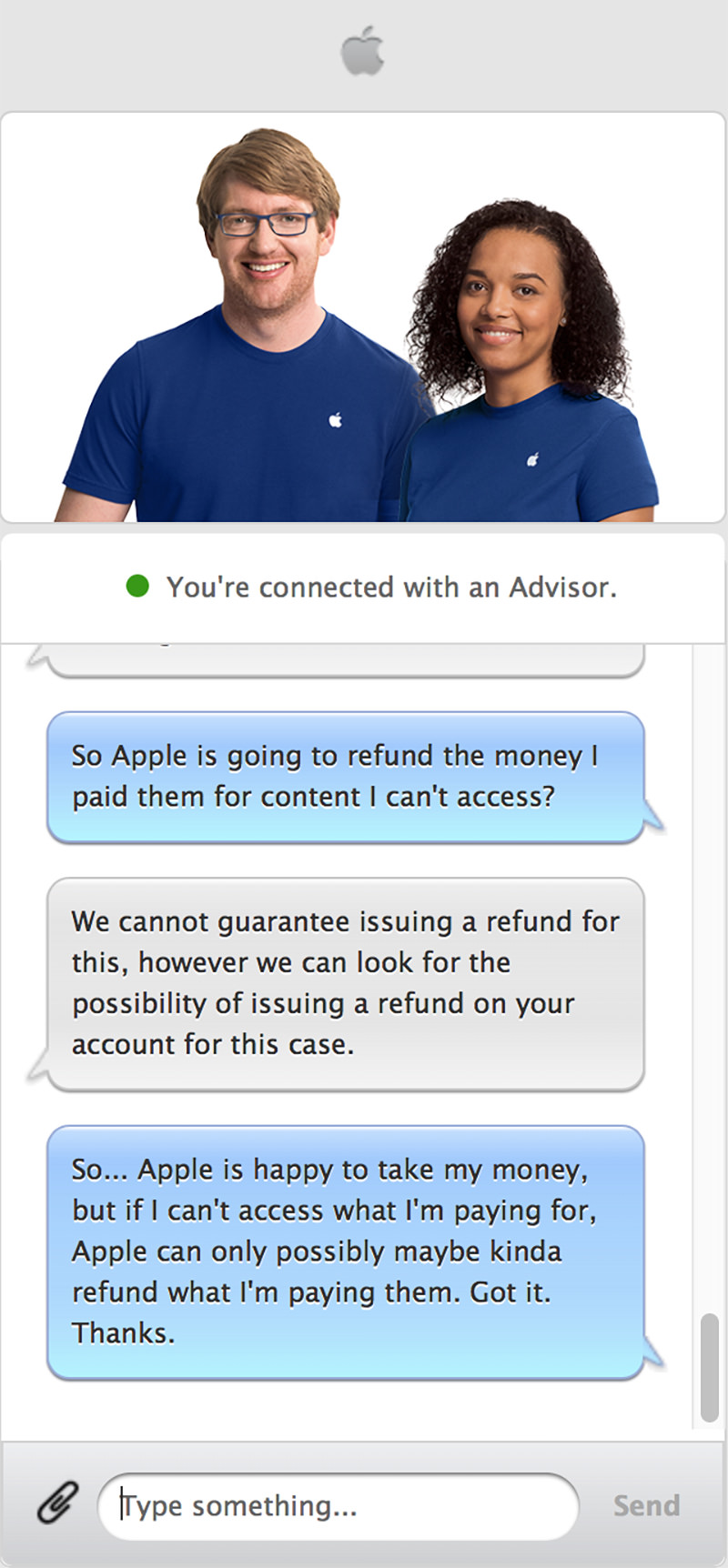 That's right. They can't guarantee that they can refund me money THEY TOOK for something I CAN'T ACCESS because their only solution is to TERMINATE MY SUBSCRIPTION on THEIR PRODUCT using apps that THEY AUTHORIZE.
What a garbage company.
But here's my dilemma...
All my movie purchases through Apple are safe because Apple is a part of the "Movies Now" collective. I can watch any of my movie purchases on any other device which supports a vendor that is also a "Movies Anywhere" member.
But what about the hundreds of TV shows I've purchased?
I have no idea. I'd ask Apple to refund all my money for all the shows I've ever purchased... but we've already seen how they treat me over a $6.99 subscription fee, so that's probably out of the question.
I remember the days when Apple was an amazing company which stood behind its products. If I had a problem with something I purchased... they fixed it. Or they refunded my money. Or they made it right somehow. Now? I get the feeling they couldn't care less about their customers. Which wouldn't be such a big problem if anything they made was worth a crap now-a-days. But that's not really true, is it? Used to be you could trust Apple products to "just work." That hasn't been the case in years.
The Apple hasn't just fallen from the tree once Steve Jobs left us... it's rotted and turned to mush.
UPDATE: Just to give you an idea of how utterly shitty a product Apple TV is, I ended up purchasing a "smart plug" so I can cut the power and restart the unit when it goes catatonic. Yes, it happens often enough that spending $13 was a worthwhile investment. First the screen goes black. Then the screen goes white. Then it tries to load... something... then it fails and goes black again... lather, rinse, repeat. Over and over until I get up and unplug it, then plug it back in again. Hence... the smart plug so I don't have to climb behind my media center each time this happens...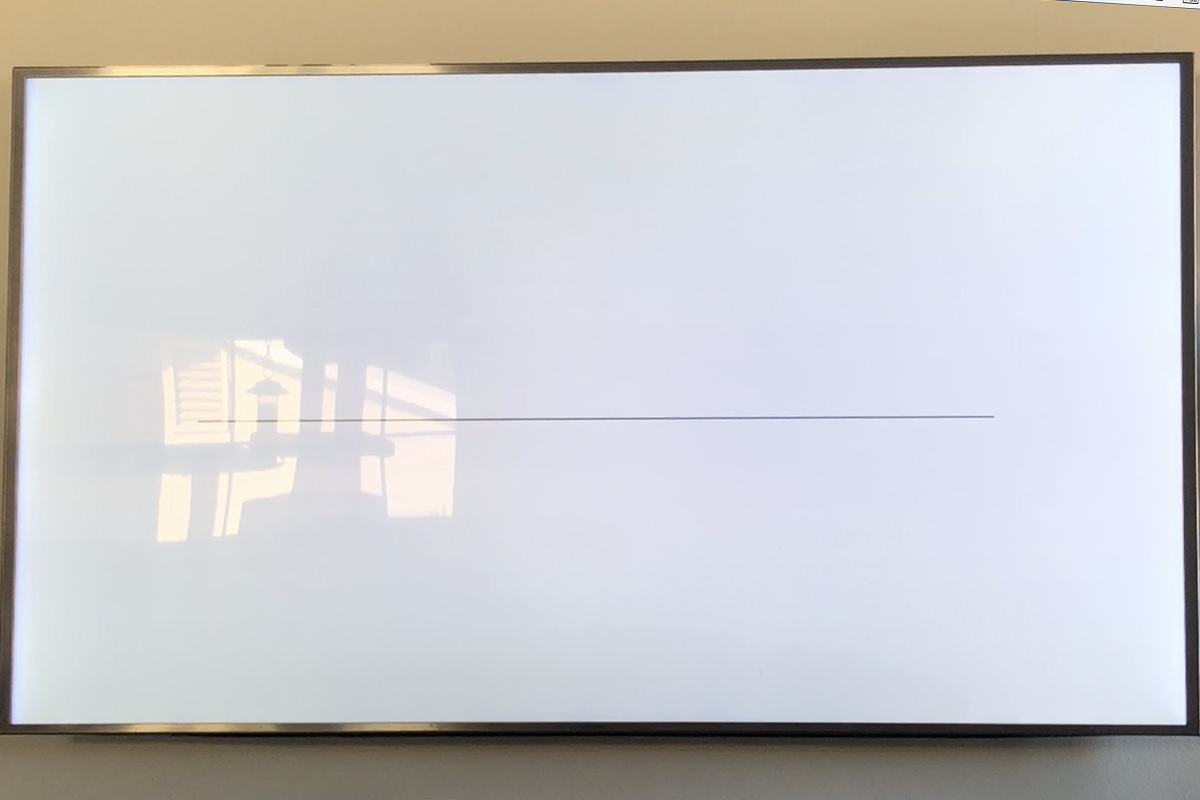 Of course, then the Apple TV gives me this...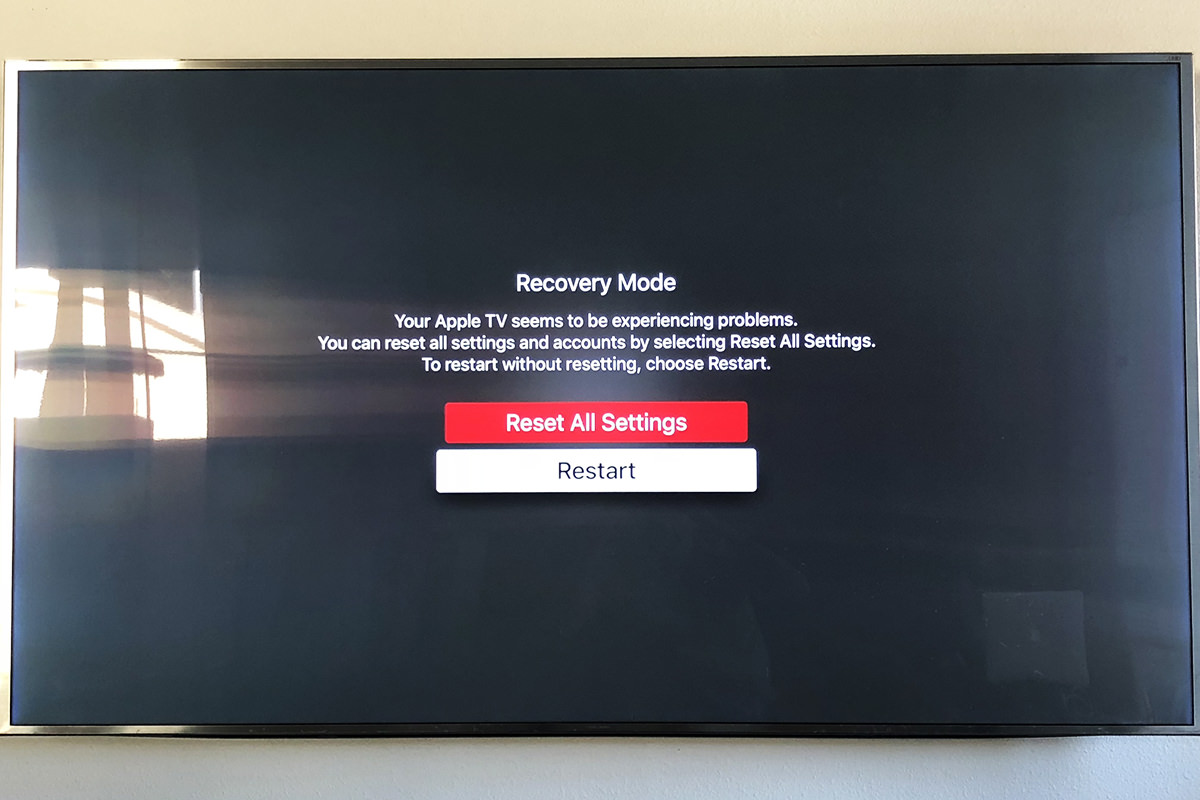 I regret ever having purchased Apple TV. Version 1. Version 2. Version 3. And Version 4. I absolutely regret having spent money buying media from Apple. You'd think I'd finally learn something here... maybe now I finally am.