For the life of me, I have no comprehension in any measure for people who give a crap about how other people live their lives when it has absolutely no bearing on them or anybody else.
Today there was a story in The New York Times about two Army captains who are Apache helicopter pilots that just got married at West Point (which I can't link to because it's behind a pay-wall... =rolls eyes= ...so here's NewsWeek).
Right now most people are probably assuming that one of the pilots is a man and the other pilot is a woman.
Not so much, no.
It's two guys who fell for each other during the "Don't Ask Don't Tell" era circa 2009 and couldn't even go on a date until it was repealed in 2011 else they'd be risking their entire careers...

And, thanks to times being slightly more enlightened than past years (albeit temporarily, apparently), they have indeed just been married at West Point in full ceremony along with the only people who matter at a time like this... their friends, family, and brothers in arms...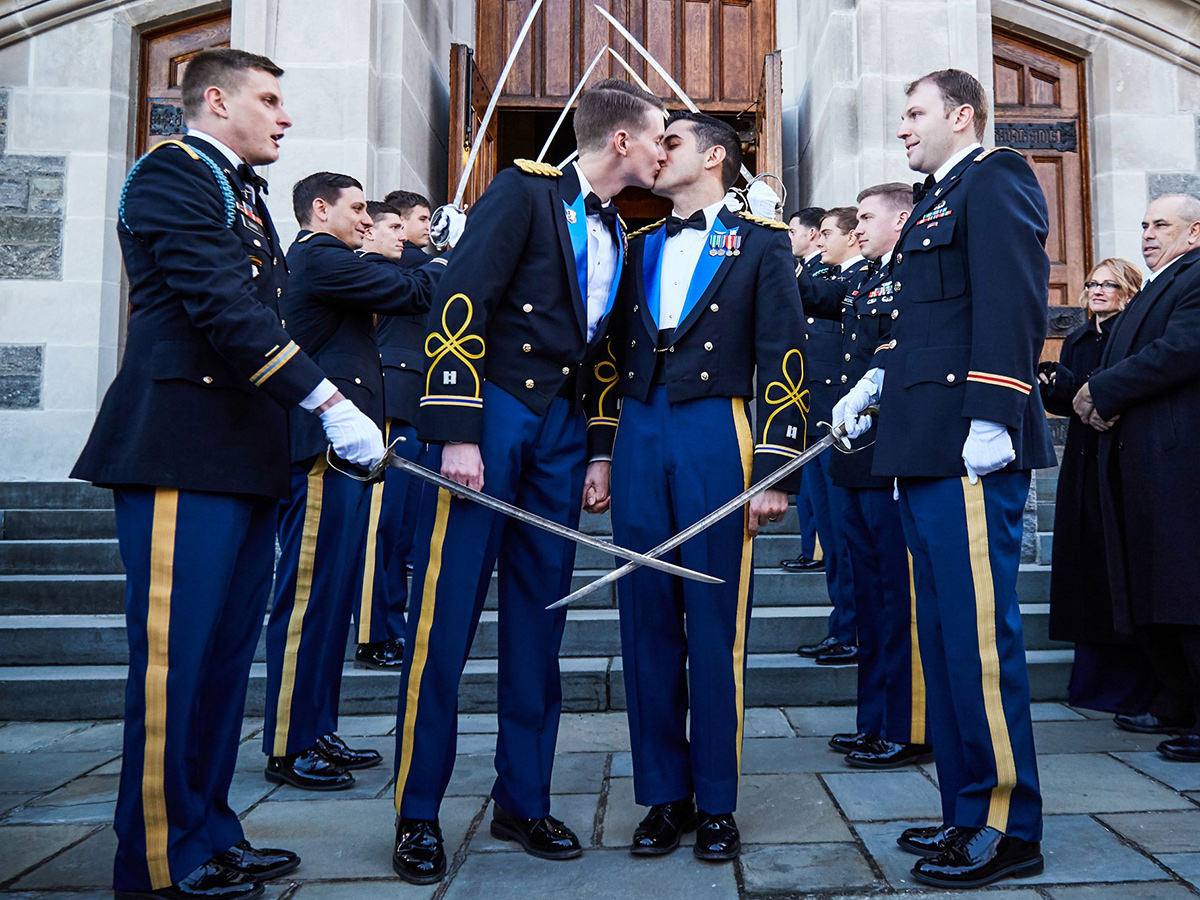 Now, you would think that everybody would be all "Congratulations! Best of luck! Thank you both for your service!"
Not so much, no.
I mean, a lot of people are saying that... but, of course, there's a chunk of people who have nothing but venom to offer two men who pay taxes, risk their lives serving their country, and just want their slice of American happiness that everybody here is supposed to be guaranteed by our fucking Declaration of Independence. And yet somehow them getting married is destroying society... the military... this country... and the entire earth?
Jesus.
Anyway...
I'm not much of a romantic, but the Arch of Sabers wedding tradition at West Point is one that gets me every time. I saw it in a movie or television show once, and have been transfixed by it ever since. Not sure if the saber-smack on the rump for the bride is still a thing... or if that's going by the wayside now... but it's all so classy AF (the protocol is online at West Point's official website).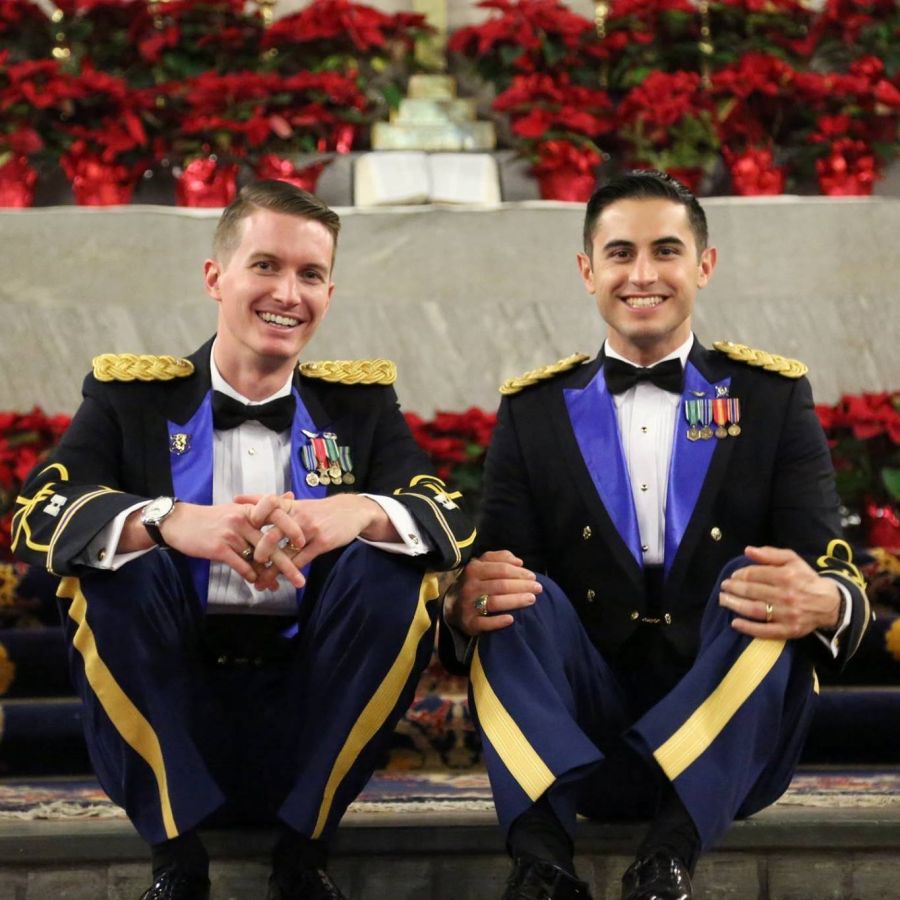 And so... Congratulations! Best of luck! Thank you both for your service!