To everybody who celebrates the holiday... wishing you a very Merry Christmas!
Which, apparently I can do now that President Trump has taken back this beautiful phrase from the relentless eight-year war on Christmas that happened under President Obama's watch...

Oh... wait a second... like so many things that come out of Dear Leader's Twitter feed, he's completely full of shit...
No surprise that our lying asshole of a president has bought into the false narrative that there's ever been a "War on Christmas"... despite the fact that you can walk into a United States Post Office and buy stamps with Jesus on them for Christmas (as you've been able to do for decades). Here's the selections for this year...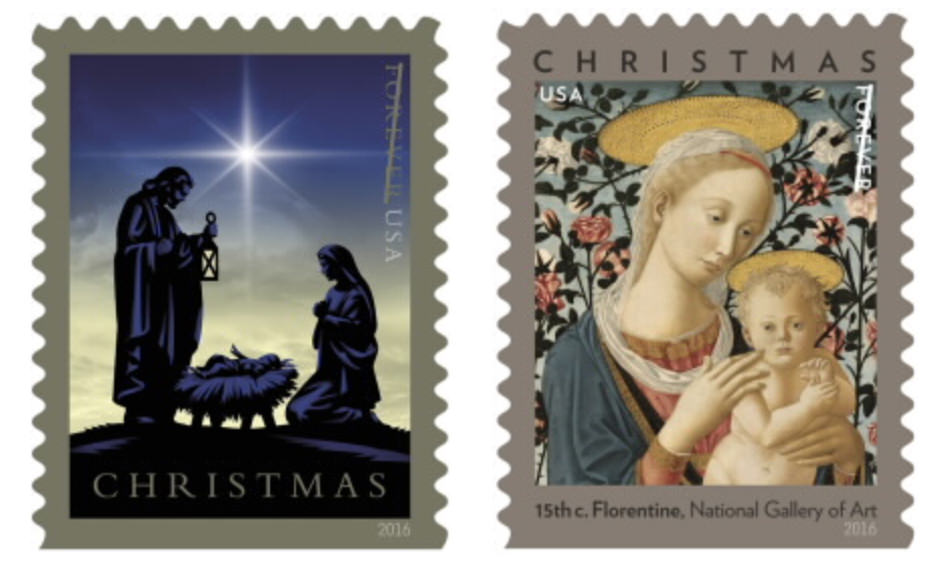 Meanwhile, seven years ago...

Uh huh.