I don't celebrate Christmas, but my family does and I do my best to keep up.
This includes a Christmas gift exchange where I ended up with a beautiful new faux fur blanket.
Alas my cats are scared to death of it. For the first half hour from when I pulled it out they wouldn't come near me. Eventually Jake decided to investigate, but was still leery of the thing...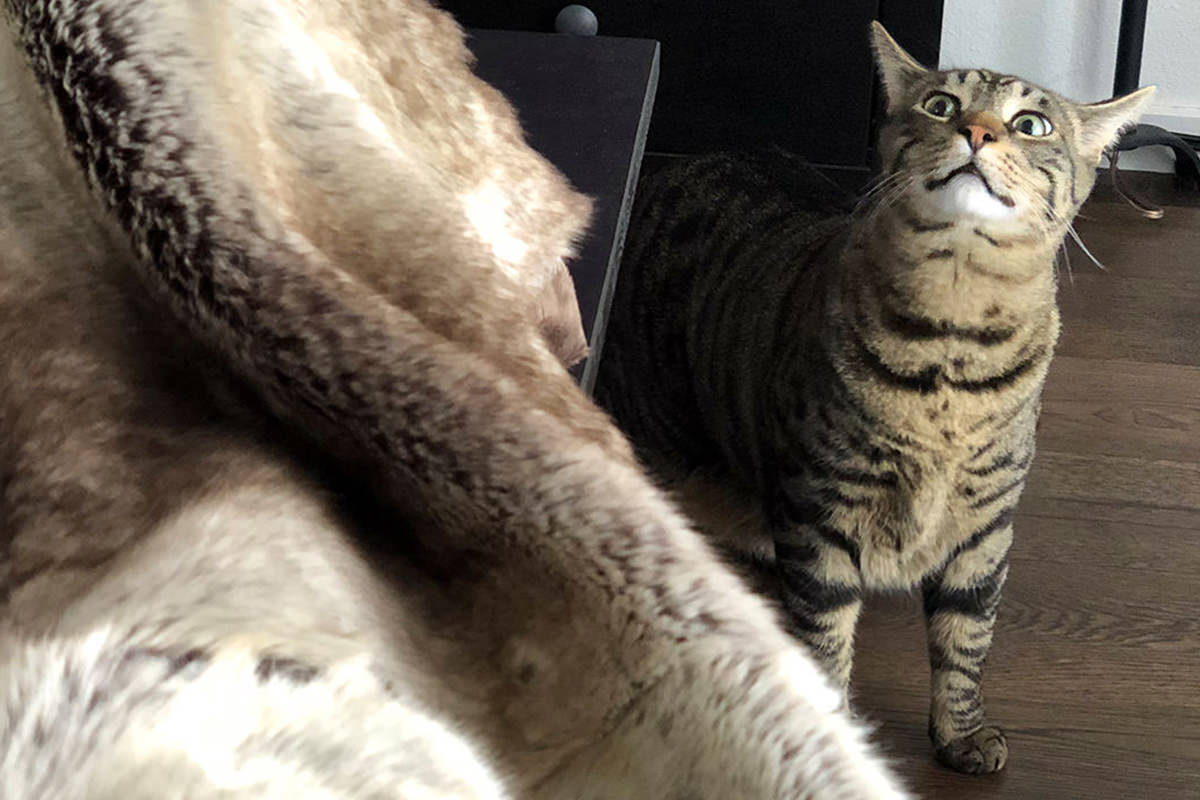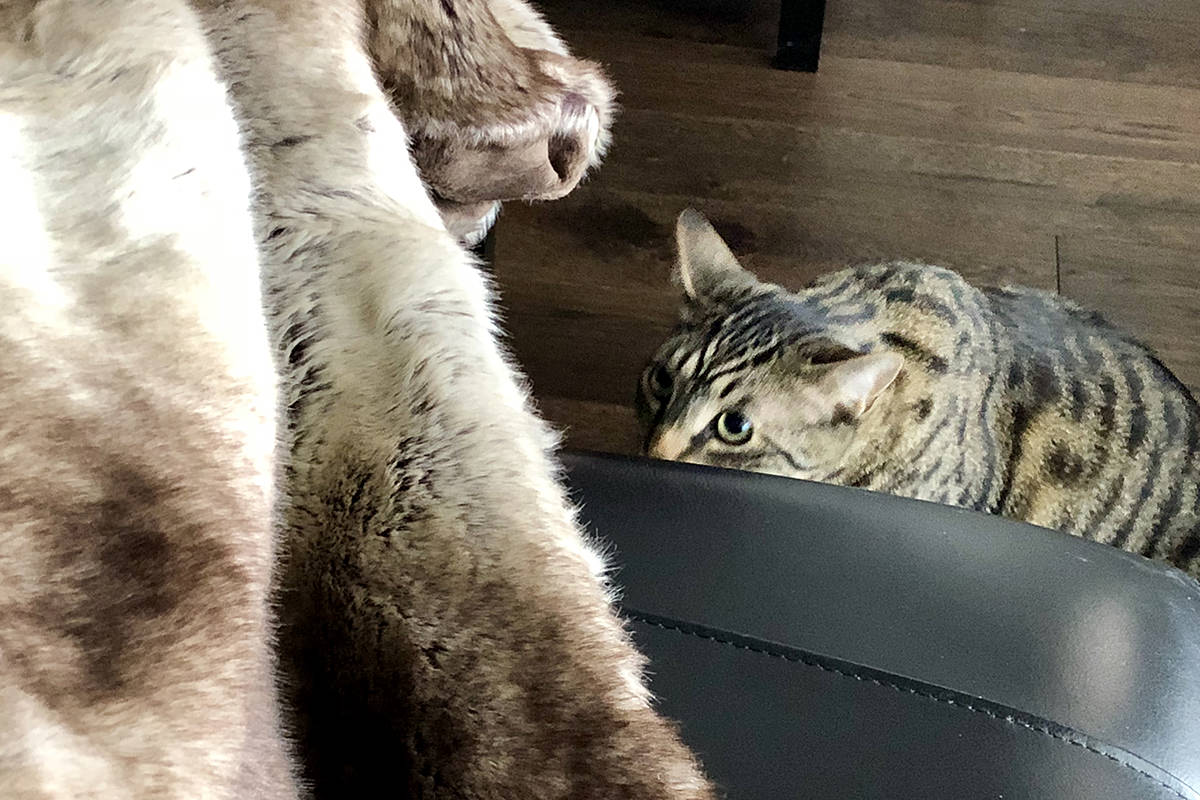 He left for about 15 minutes, but eventually came back... a little braver this time...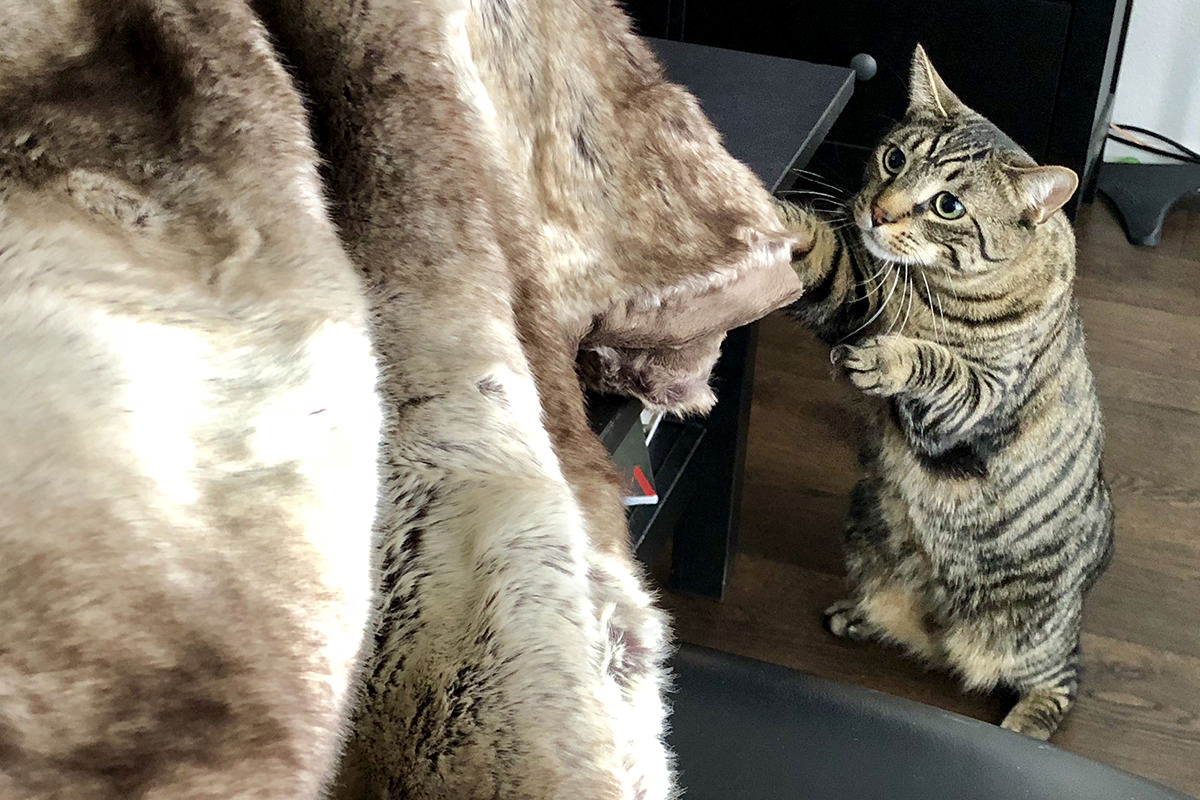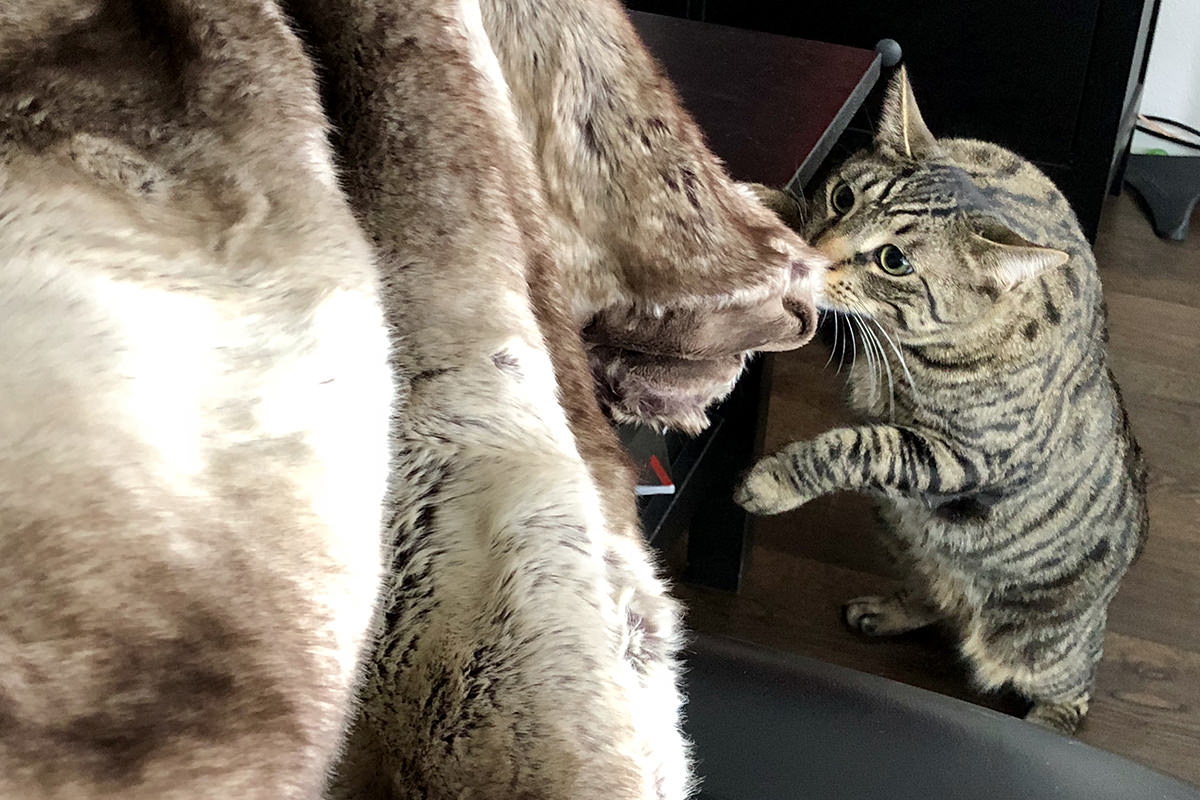 At least he was until Jenny clawed him on the butt while he was "investigating" the strange furry thing that had invaded his home. He much have jumped two feet straight up in the air and then ran off...

Jenny herself was considerably braver. She hopped right up to sniff out the blanket monster, but left unimpressed...

After Jake regained his composure, he saw how brave Jenny was and followed suit...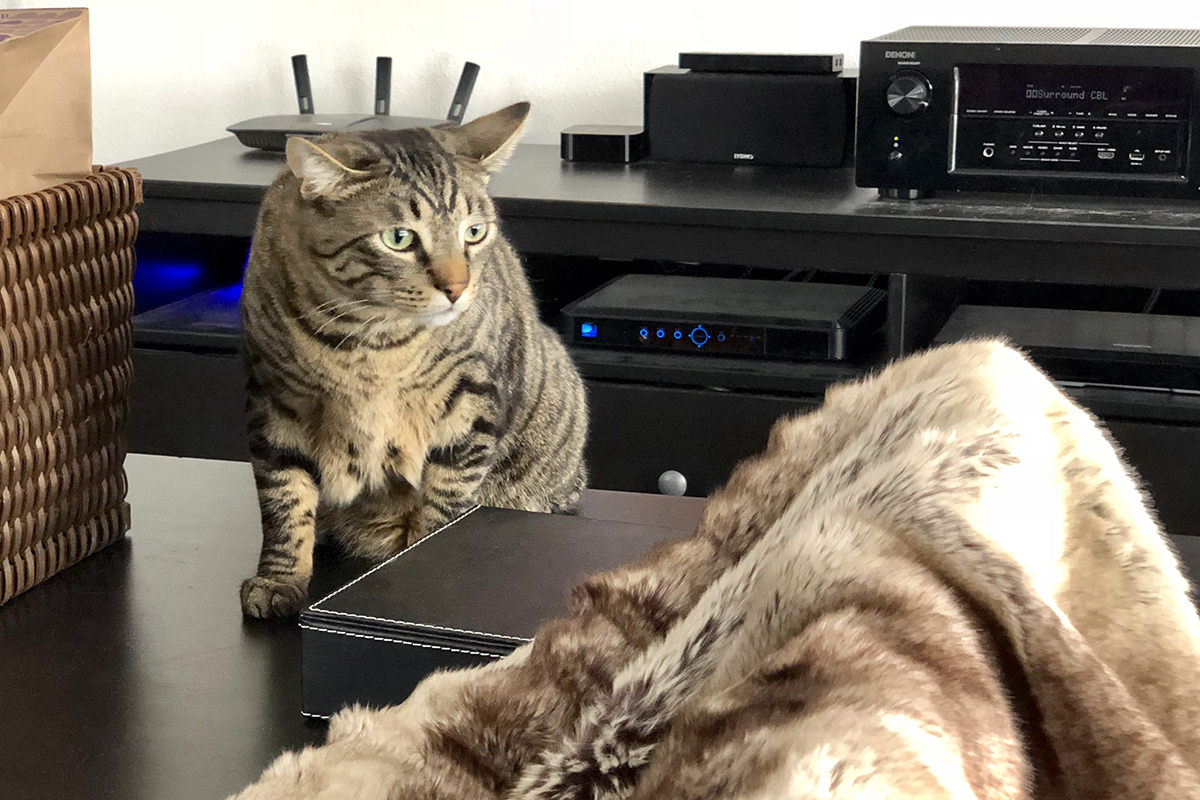 He eventually ran away again, but returned about ten minutes later. This time on the couch next to me...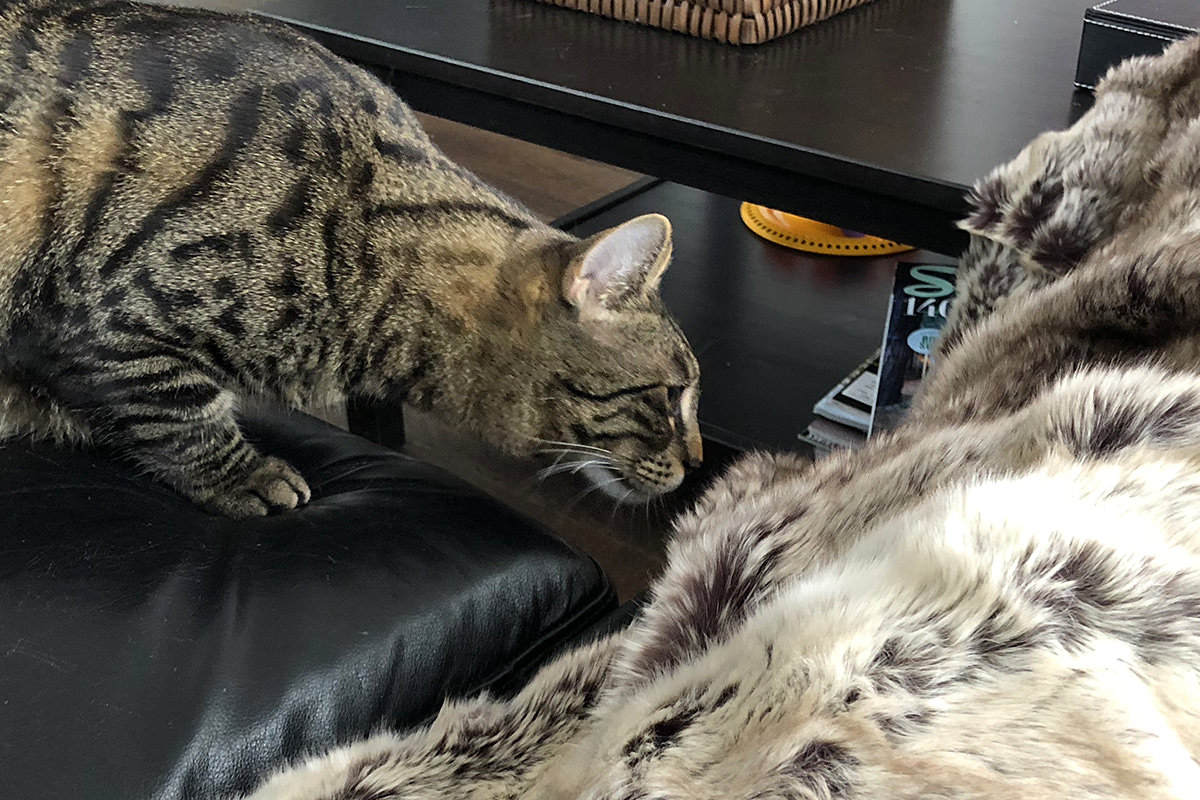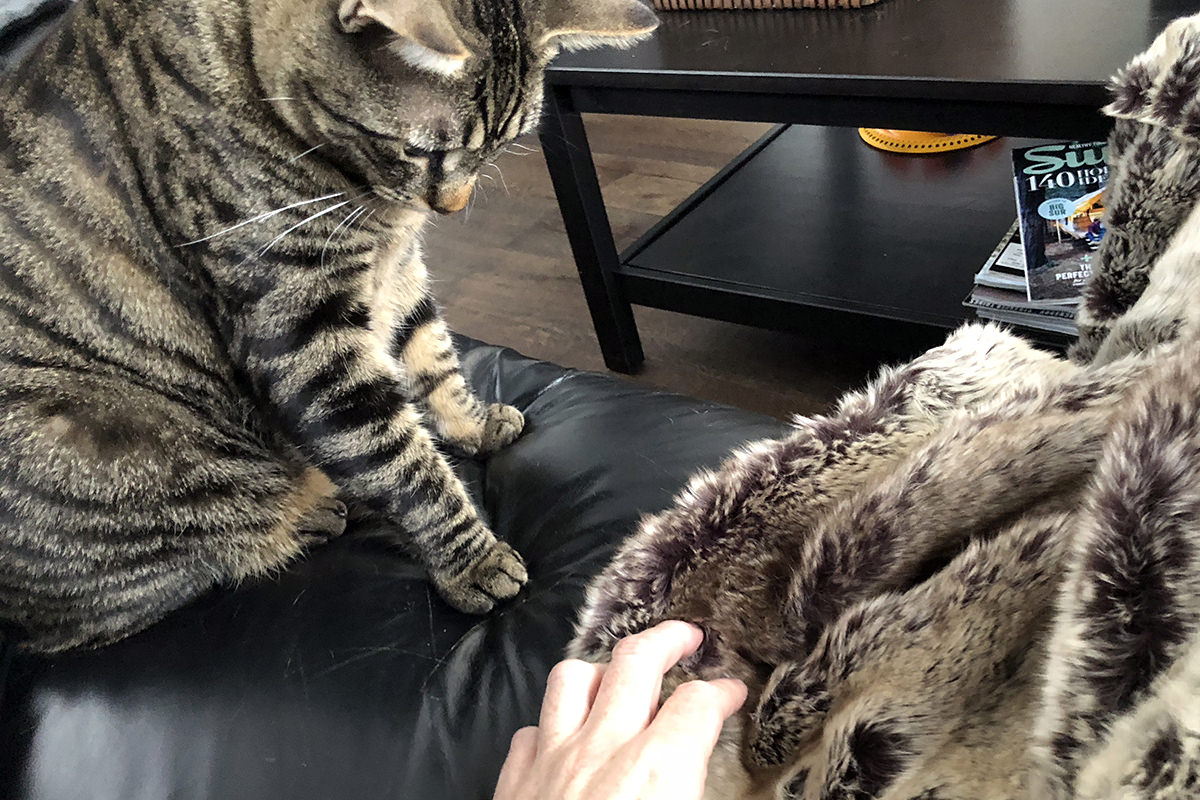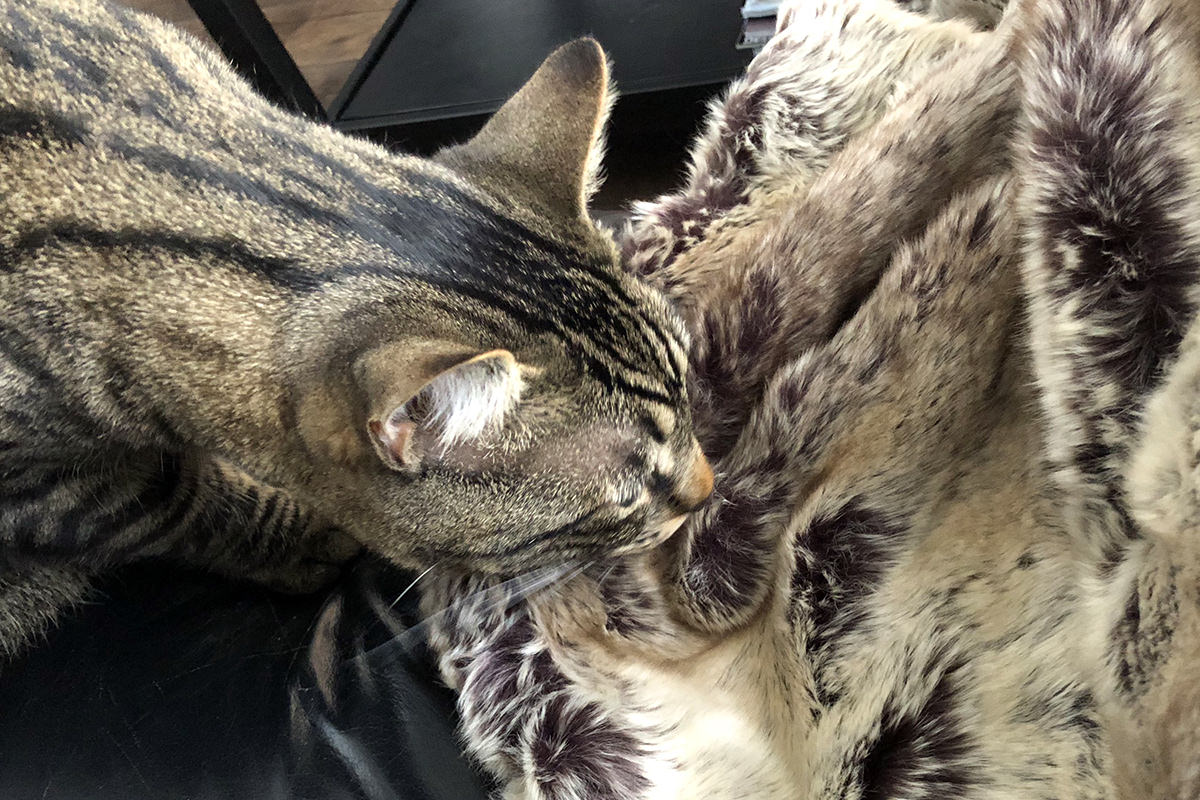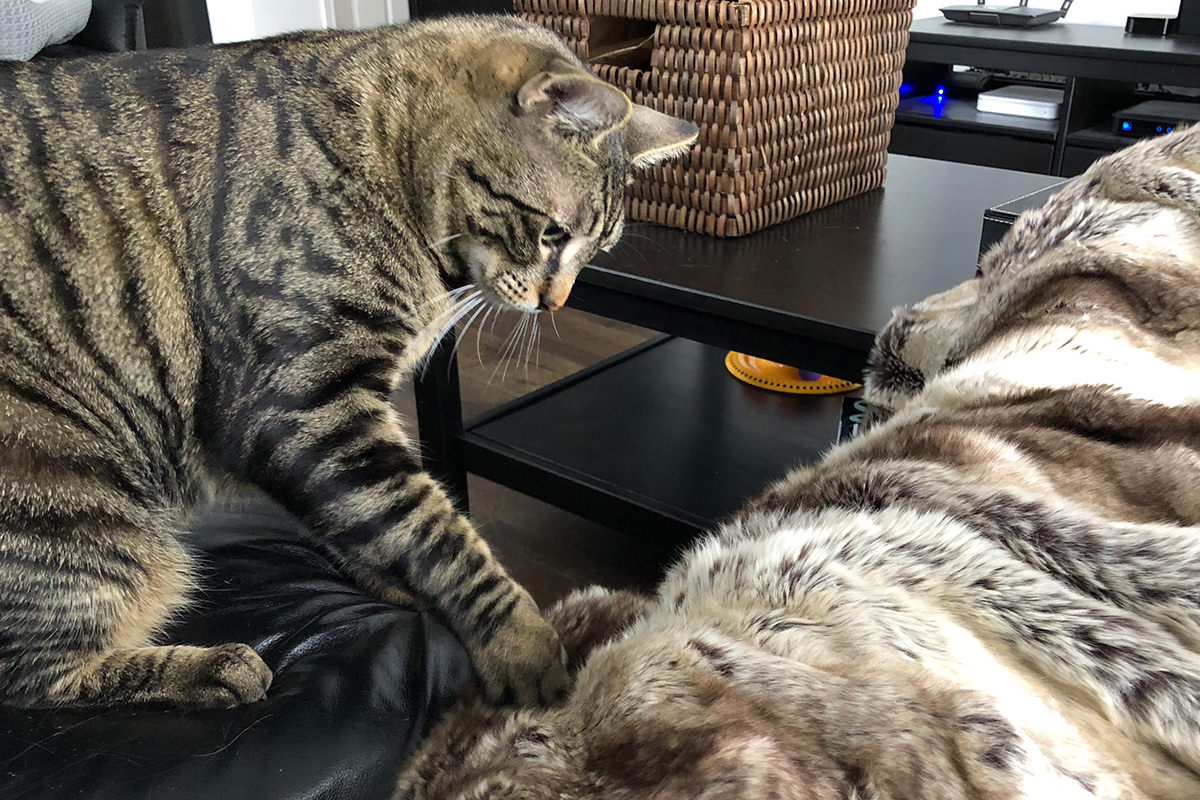 You'd think that would be enough to convince him... but no. He left soon after and has been observing the blanket monster from atop the cat tree.
While I was gone one of my cats (Jake) decided to confiscate the cat treats I've been giving to Fake Jake. He's pretty crafty being able to open a sealed plastic container with nothing but paws and teeth...
And he ate the whole dang container, the little butt-head.
Guess it serves me right. Good thing I don't have plans to leave again for the rest of the winter.