Up until today, we've seen whales a couple times... but, for me, it's always been at a distance. They've always been off in the distance, and the best shot's I'd get would be of a tail... or maybe some spray... but nothing terribly impressive.
Then today as we were (ironically) headed towards "Whaler's Bay," a pair of whales came right up to the ship to say hello...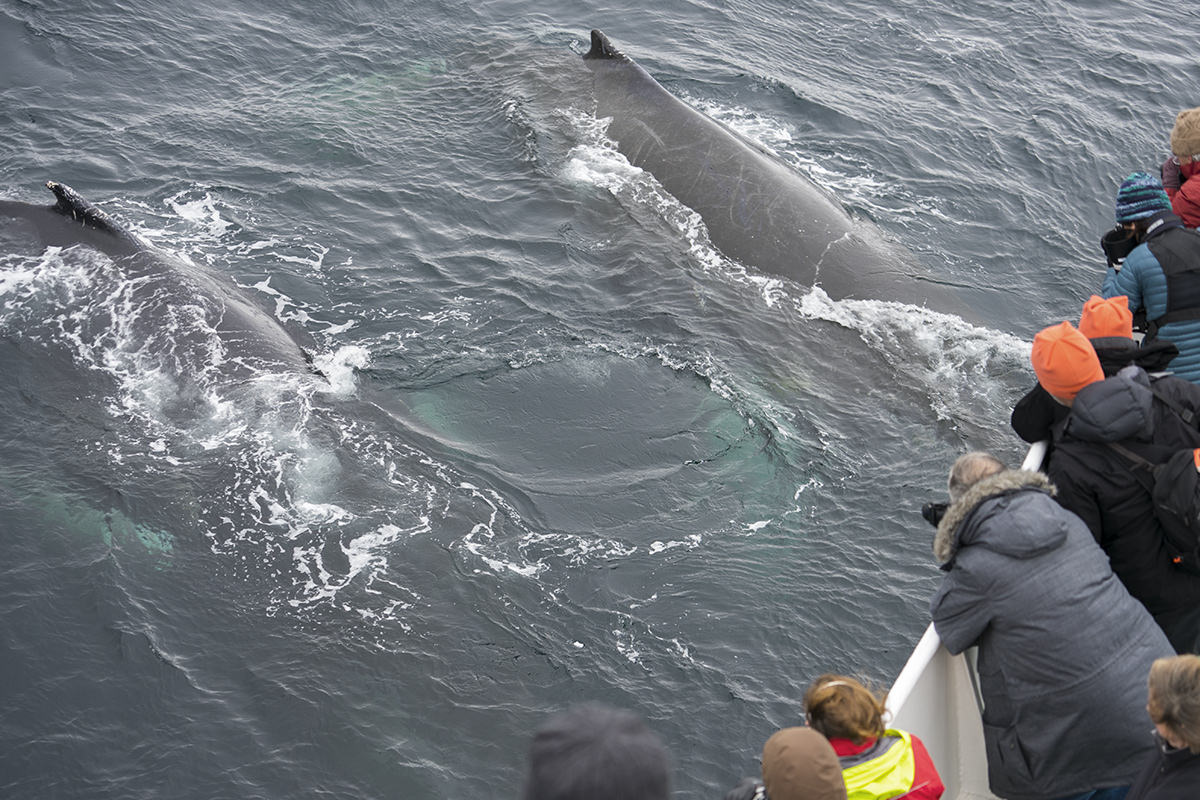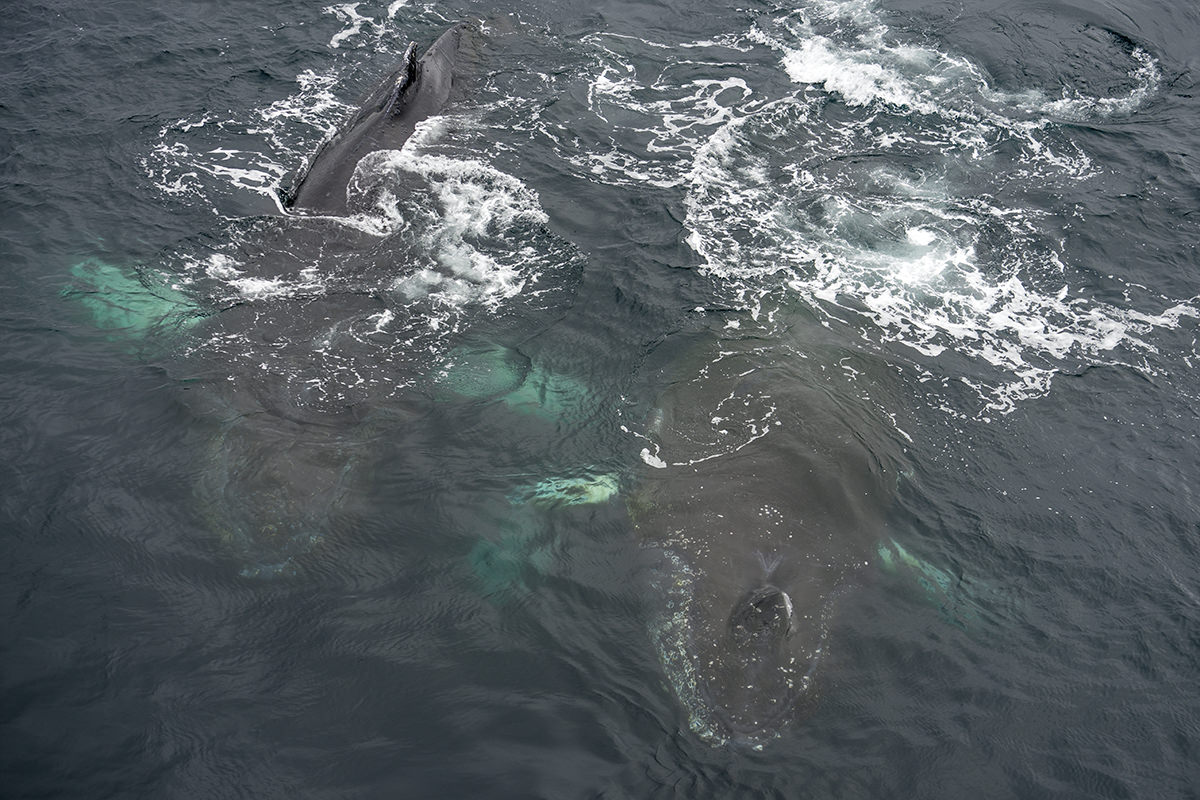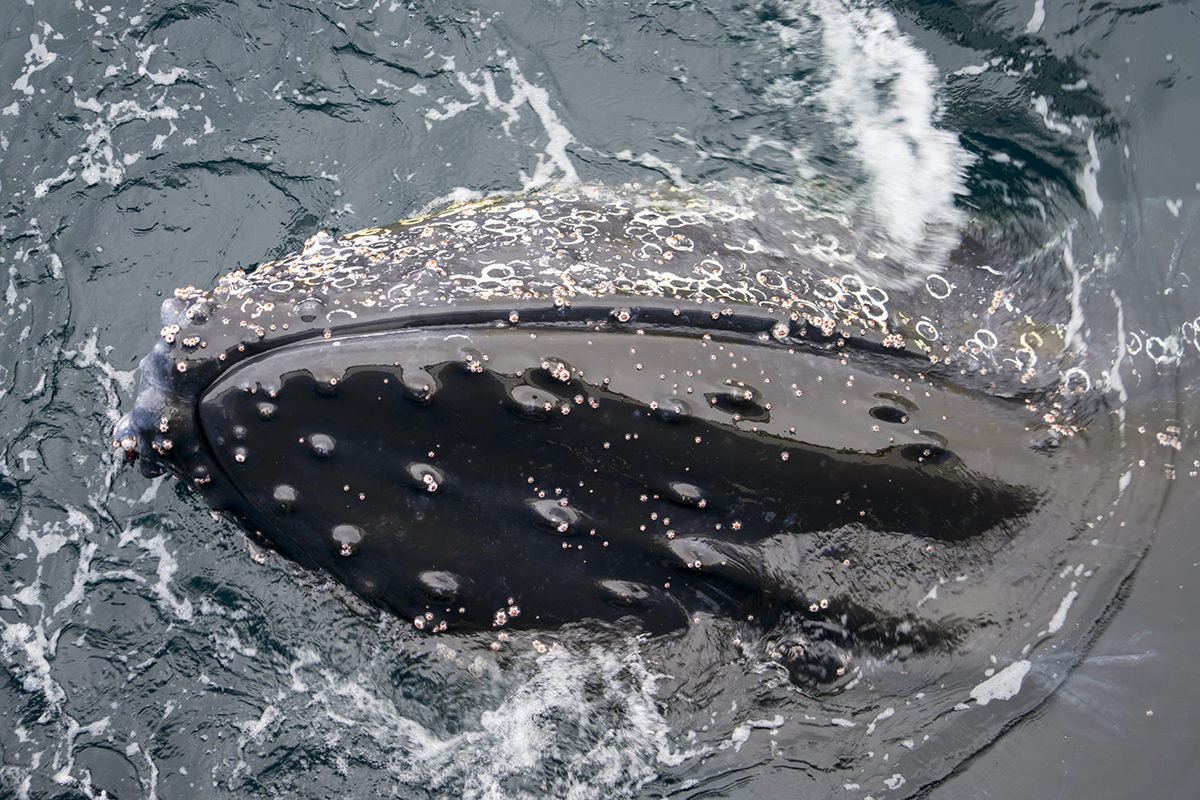 Pretty amazing.
And they were there playing around the ship for a long, long time. Over an hour. After I took the above photos, I went back to my cabin, took a shower, and uploaded my photos. After all that I saw they were still there, so I grabbed my iPhone to shoot some video. It goes on for eight minutes, so I trimmed it so as not to bore you to death...
An unexpected bonus for this trip, to be sure. We didn't even have to leave the ship!