Welcome to Old Photos Week! Every day I will post a photo or two from the batch of film I had scanned recently. Since I sent it in blind, some of the images that came back were surprising. Some I had forgotten. Some I never even knew existed.
When I was a kid, Christmas was my favorite holiday by a long shot. My family went all out, and the mountain of presents under the Christmas tree was always one of the highlights of my year.
As an adult, my favorite holiday is Halloween.
Not so much for the dressing up, but because I love the whole atmosphere that goes with it. It's good, wholesome, spooky fun! And sometimes it's fun to dress up too.
In looking through the last batch of photos, I ran across some images of me wearing one of those cheap-ass Collegeville costumes that came in a window box you could pick up for $1.50 back in the day. You'd get a jumper with some kind of print on it that was sewn so poorly it would barely last the night, plus a matching mask made out of plastic so thin that it would crack and split just by breathing in it...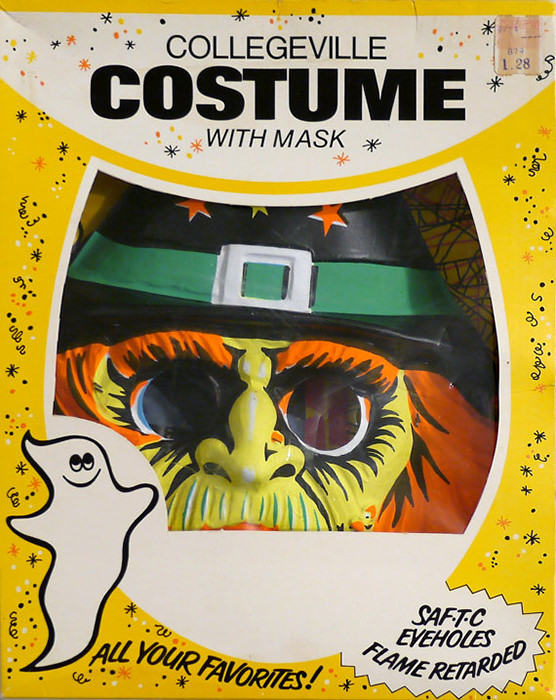 Photo found on Etsy

Saf-T-C eye holes and flame retarded! Doesn't get much better than that!
Still, a lot of those old cheap costumes are a heck of a lot scarier than the ones you can buy today! Take, for example, the skeleton costume I am wearing in these creepy-ass photos...
Though what's truly scary is the bruise I've got on my face underneath the mask!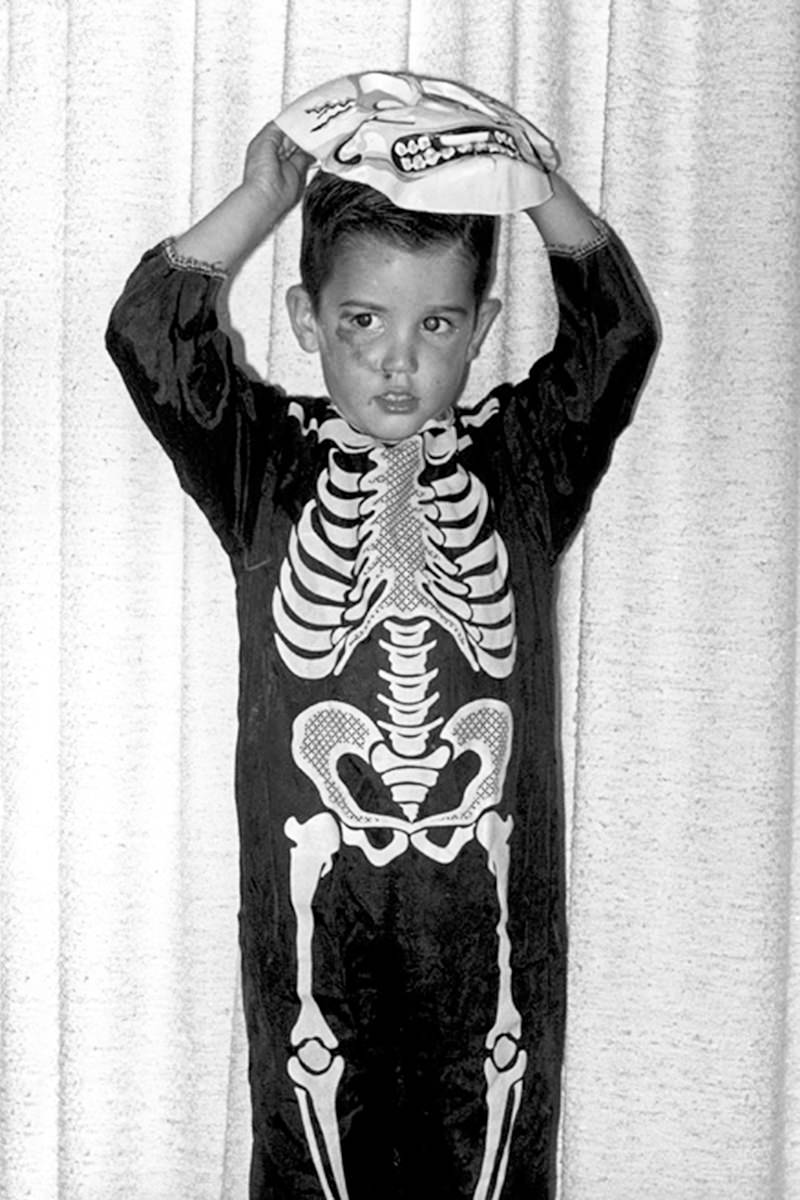 I'm guessing I got it fighting a bear or something.
Hope you Halloween is extra-ghoulish this year!