In order to maintain the illusion that I am a kind, friendly neighbor who cares deeply about how others perceive me, I have been putting decorative wreaths on my door like I see other people do 'round the 'hood. But I refuse to hang cheap, ugly wreaths up... and I also refuse to pay big money for nice wreaths. So I shop the closeouts at Pier One. Quality wreaths at a bargain price! Problem is, closeouts only happen after the holiday is over, so I'm always behind. My Winter Wreath stayed up through Christmas. My Christmas Wreath stayed up through Valentine's Day. My Valentine's Day Wreath stayed up through Easter. And my Easter Wreath has been up until... today.
My plan was to run to Pier One this morning and buy a Summer Wreath on closeout. But I was too late. All the Summer stuff had gone to make room for Fall, Halloween, and Thanksgiving. Since I didn't want to leave an Easter Wreath hanging on my door through the Fall, I did the unthinkable... I bought a Fall Wreath that wasn't on closeout. I did get to take 20% off for some reason though, so I guess that's something.
The benefit of buying decorating crap "in season" is that I didn't have to settle for the lame leftovers. Instead I picked out exactly the wreath I wanted. So now my home looks totally friendly and inviting again!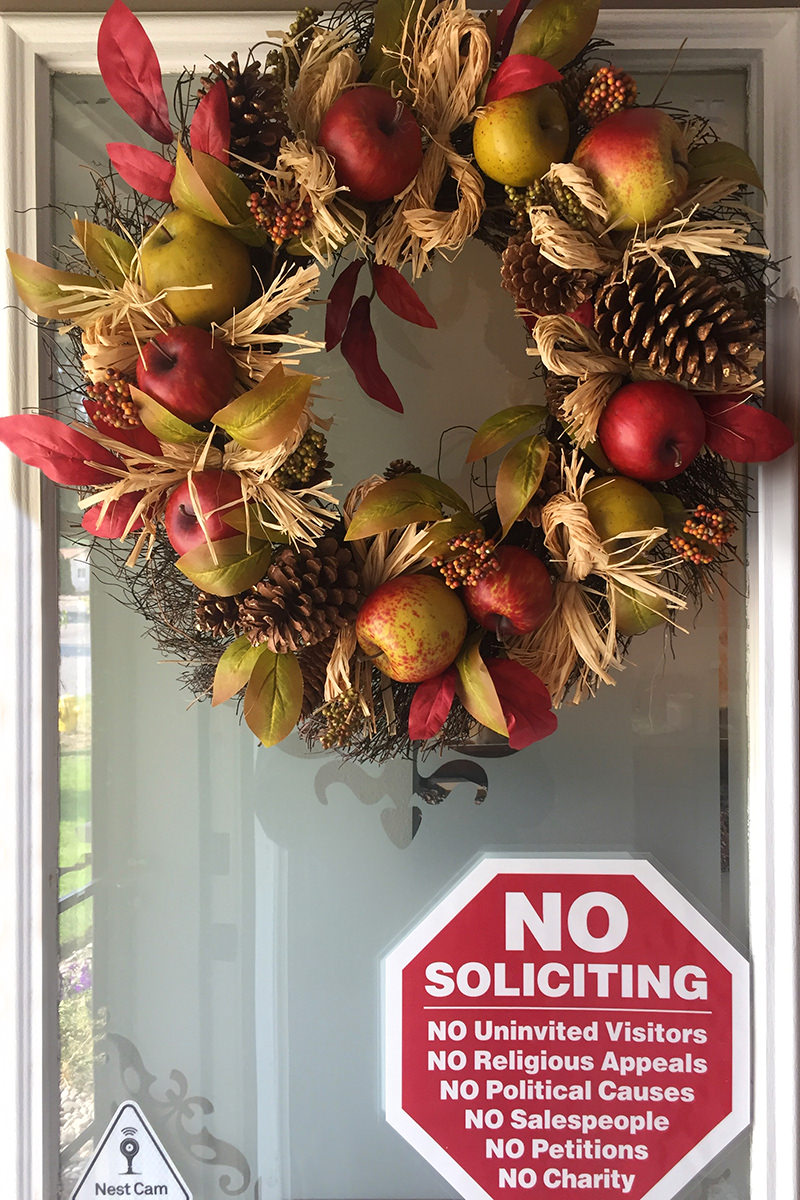 Not bad! Since I live in "apple country" I liked that this wreath had fake apples scattered throughout the other crap that was crammed in there.
Earlier this year when I was changing out my Valentine wreath, a neighbor walking by said "Hello" and "That's pretty" and "I'm always afraid that somebody will steal it if I bought a nice wreath like that!" Trying my best to be friendly, I replied with "Oh, I've got security cameras everywhere, motion detectors, a door sensor, a doorbell camera, an alarm siren, and a shotgun with a hair-trigger... so I try not to worry about somebody trying to steal it... ha ha ha ha." The neighbor seemed unsure of how to reply and said "Well, I guess you wouldn't," then shuffled off in a cloud of unease.
Something tells me I was the talk of the neighborhood for a while there.
But it's all true. I have the cameras, sensors, detectors, siren... all of it. Well, it's mostly true... my shotgun doesn't have a hair-trigger. I exaggerated a bit to be funny.
Since moving in, I've only been bothered once. Some kid saw my cats in the window and decided to bang on the door to scare them. Or, at least that's what I was able to piece together from all my security camera footage, which culminated with this...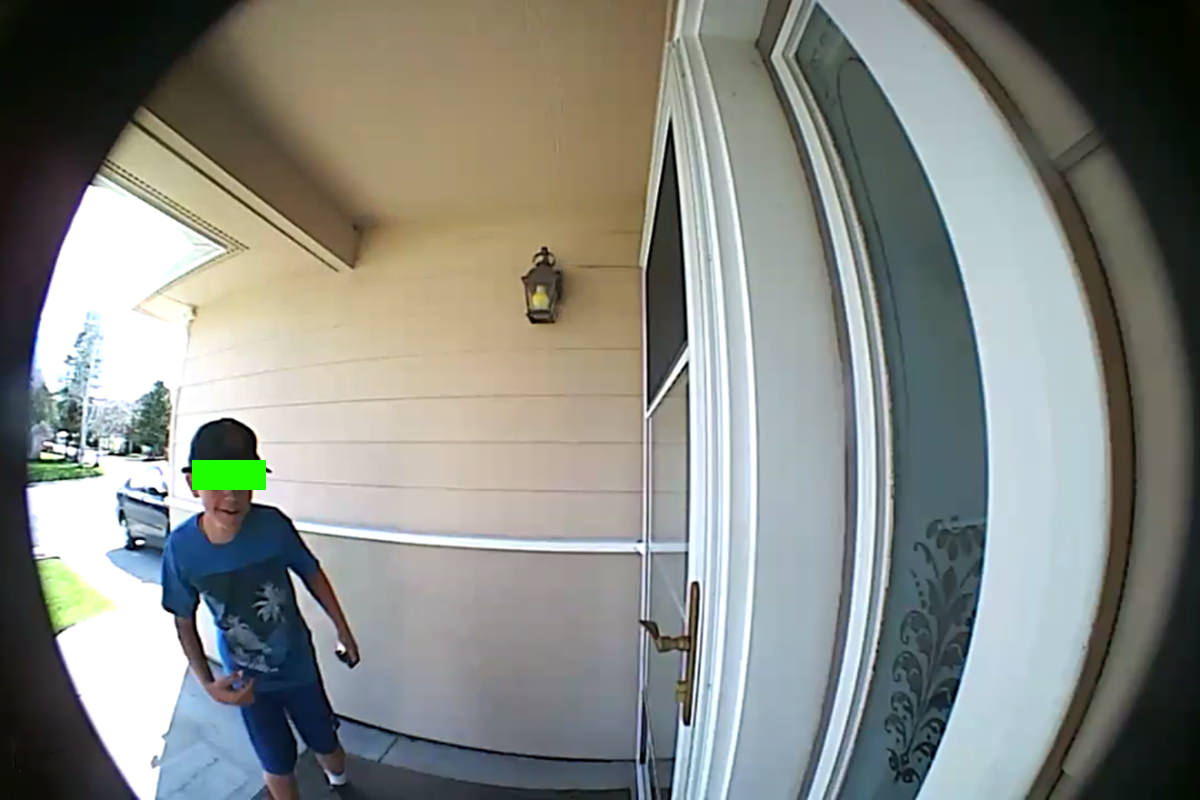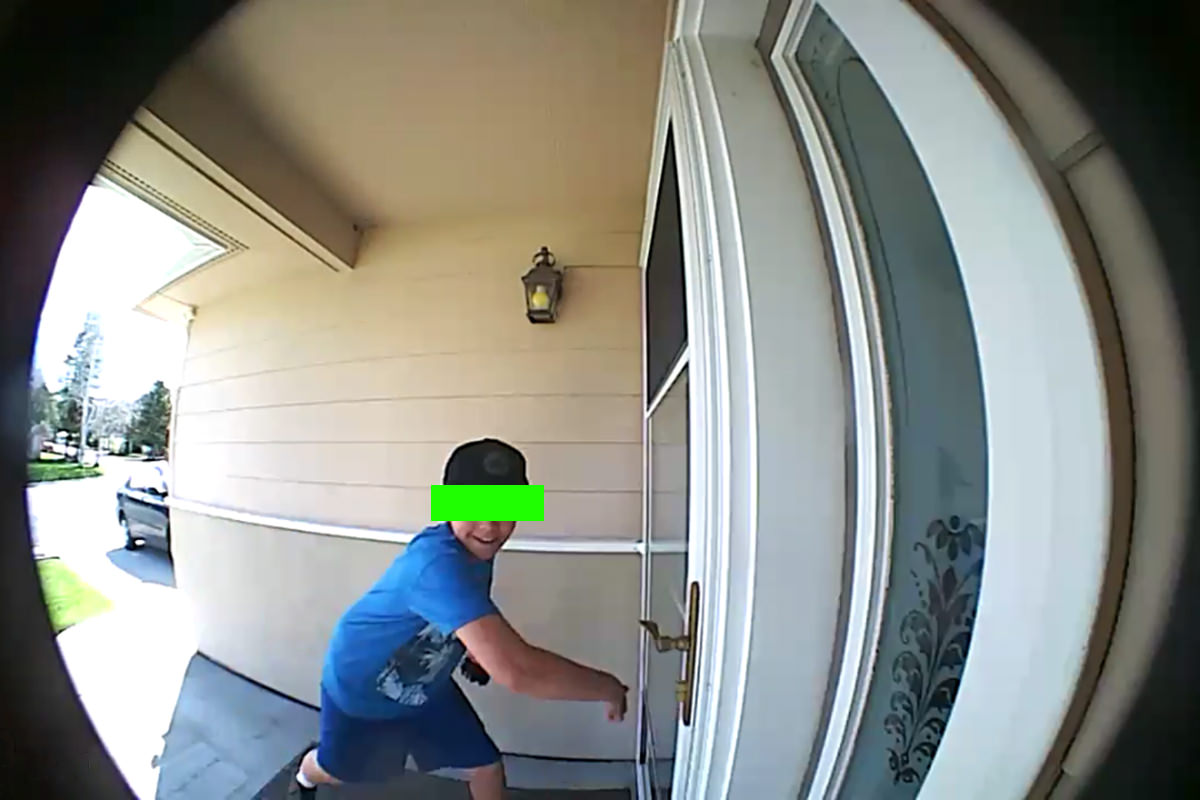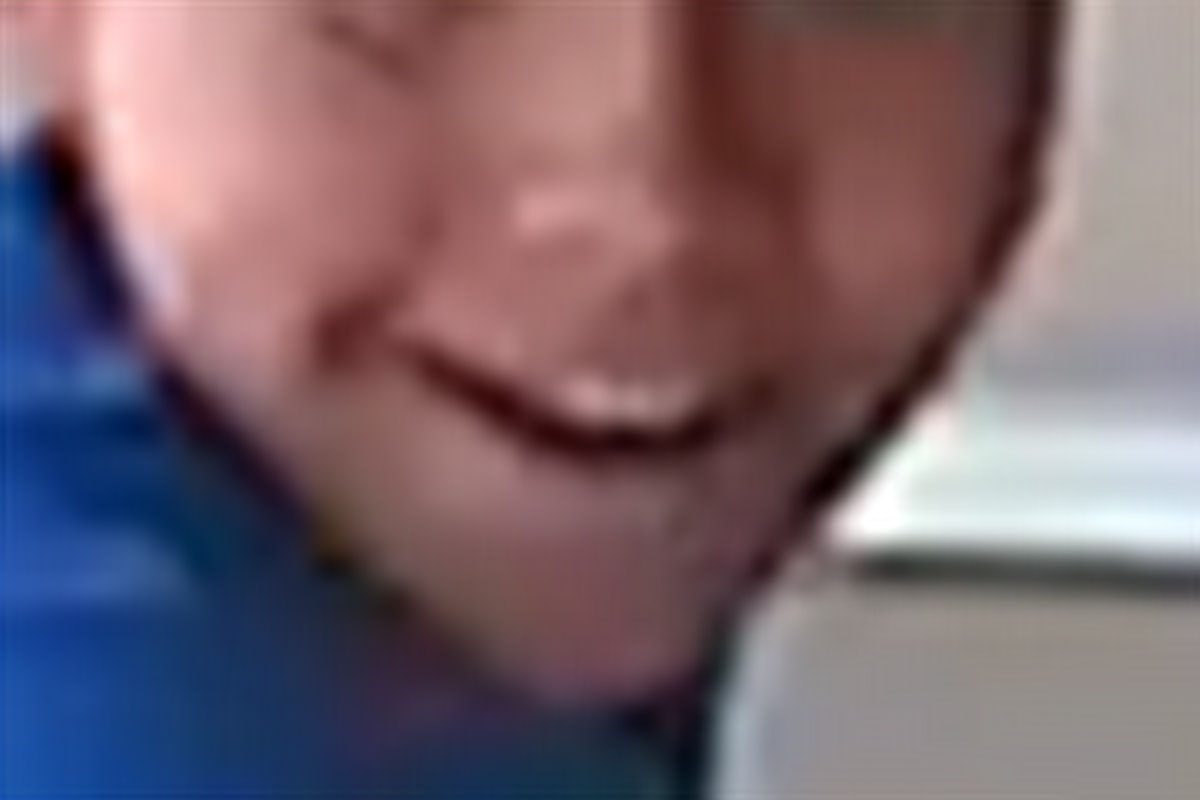 I was in my garage building something but, since I had my iPhone with me, I was alerted the minute the kid step foot on my driveway. I watched him run up to my door, bang on it, then run away. Then I was able to follow him as he ran through my front yard, past the side of my house, and into the field that's in back of me. At first I found it funny that this kid was so stupid as to ignore the security camera sticker I have plastered on my door. Then I was angry that some little punk was messing with my cats. I was going to print out my camera stills and track down the little asshole, but ultimately decided to be the good neighbor and just let it go.
This time.
Next time I'm going to grab my shotgun and blow his fucking head off.
Just kidding! I don't even have a shotgun!
I have a Ruger GP100 .357 Magnum revolver with custom grip and a fiber-optic front sight.