Well this sucks.
I think I might be dying. At least the smoke is making me miserable enough that I feel like I'm dying.
Believe it or not, the air quality is better today that it was yesterday... you can actually see the nearby hills. What you cannot see are mountains. The sky is just white when you go looking for them...

To see the full resolution, click photo to embiggen.

You can kinda see hills there... but that's it...

I've been keeping the cats inside to protect their little lungs... no catio for you! They are not pleased. They just sit at the window being mad that I won't let them go outside...

Jake eventually gave up and climbed on my lap for attention...

Though it seems as thought he's finally getting wise to my photographing him...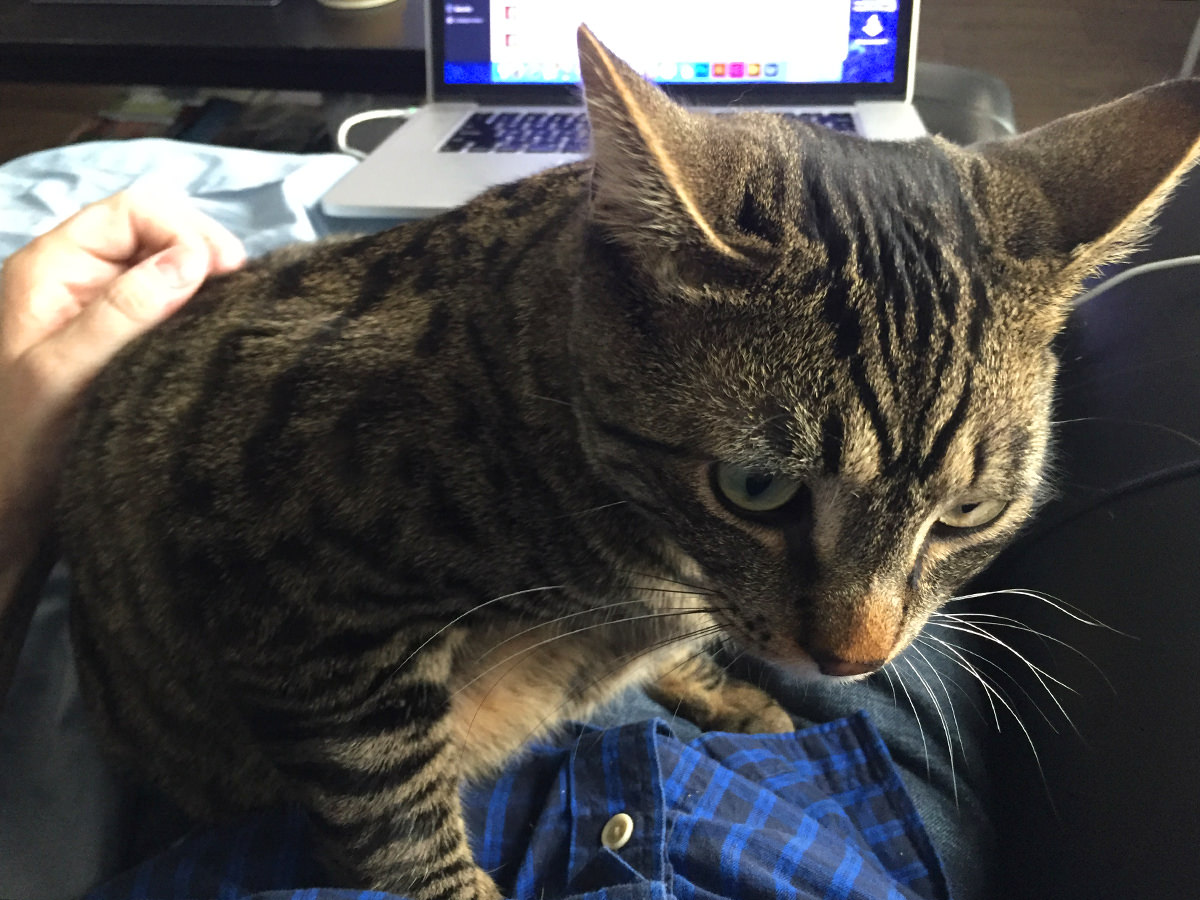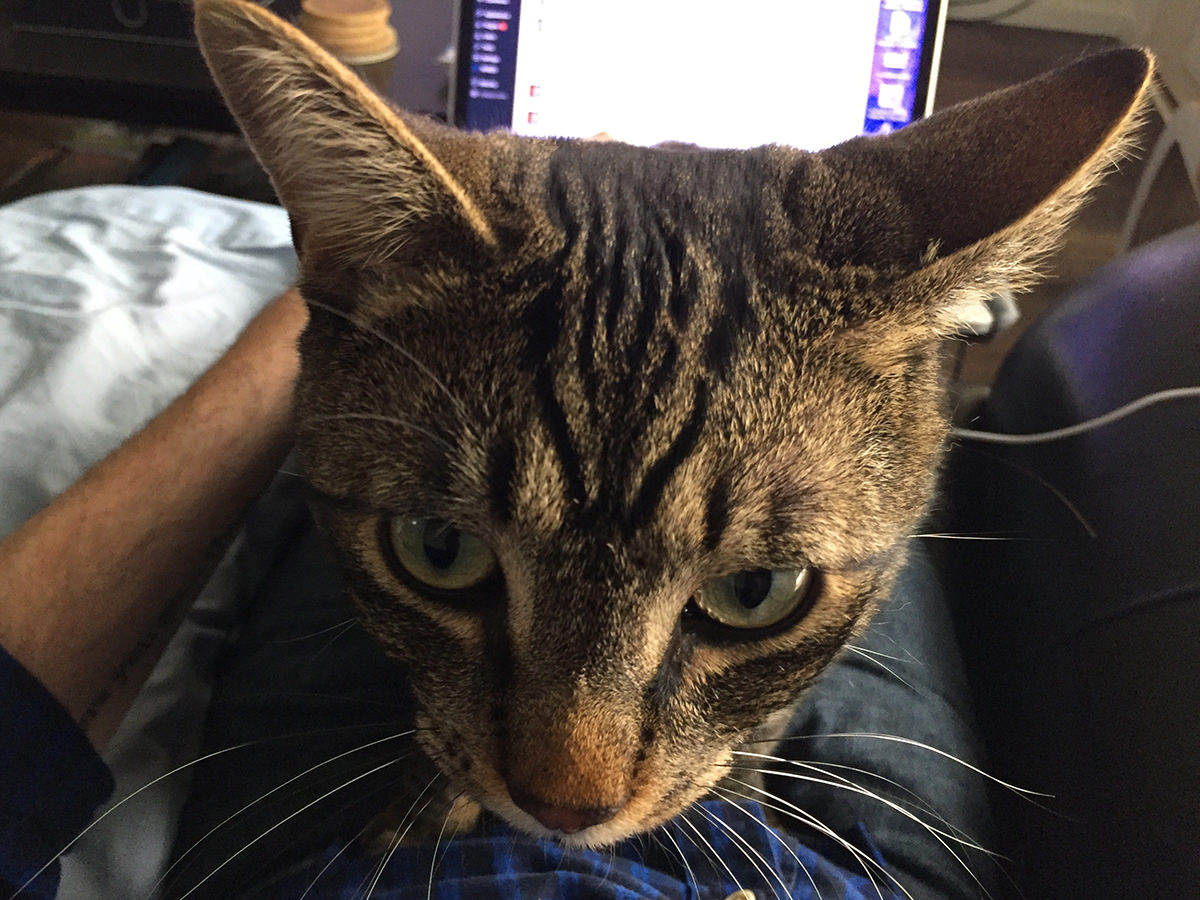 Silly kitty.
Here's hoping tomorrow's air quality is better than today. I don't know how much more of this I can take.