Thanks to things like "blogging" and "social media," I've made friends around the world. I know somebody who lives just about anywhere. In many ways, this is a very cool thing. Especially when it comes to travel, since there's a friendly face I can visit with no matter where I go. But there's also a down-side.
Because when disaster and tragedy strikes, odds are, I know somebody affected by it.
Such is the case with Hurricane Harvey. I have three blogger friends in the Houston area. I have a friend from work just east of there in the Beaumont/PortArthur area. I know other people in East Texas that could ultimately be affected too.
There's few things worse than watching the news and feeling helpless while seeing what's happening to people I care about.
Well, there's one thing.
Destruction from events like Harvey are terrifying and worrisome... and living with disaster looming in an uncertain future is a horrible thing to suffer through... but at least people understand what's happening.
Abandoned animals do not...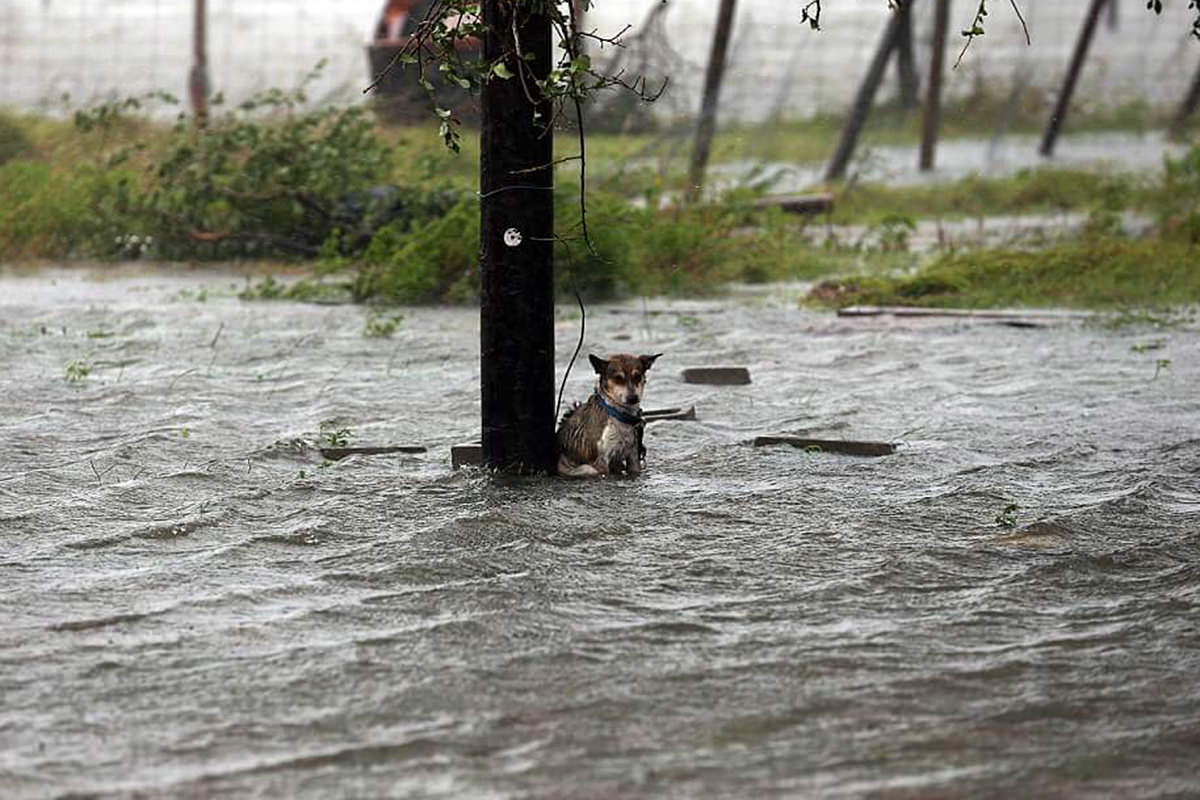 Photo by Ruaridh Connellan ©2017 Daily Mail (UK)

Photo by Ruaridh Connellan ©2017 Daily Mail (UK)

All animals know is to be hungry, scared, and confused as incomprehensible things happen to them. This poor girl was left tied to a telephone pole as the floodwaters started to rise.
I hope it was an accident.
I hope the dog was tied temporarily, and some emergency called the owner away temporarily and they couldn't get back.
I hope this is just a cruel twist of fate that has the owners as upset as I am that this could happen.
Because anything less than that makes me about as upset as I am capable of being.
Luckily the photographer, Ruaridh Connellan, has a heart and rescued the puppy from her plight...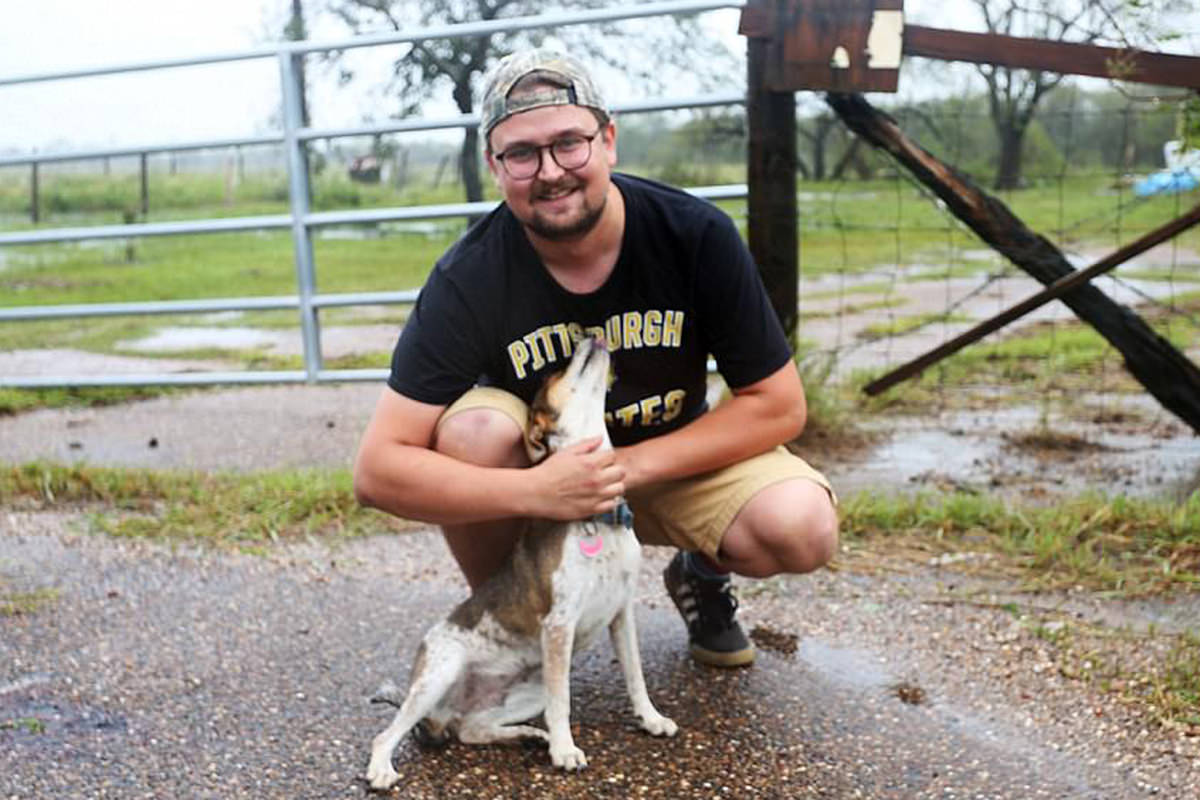 Photo by Alan Butterfield ©2017 Daily Mail (UK)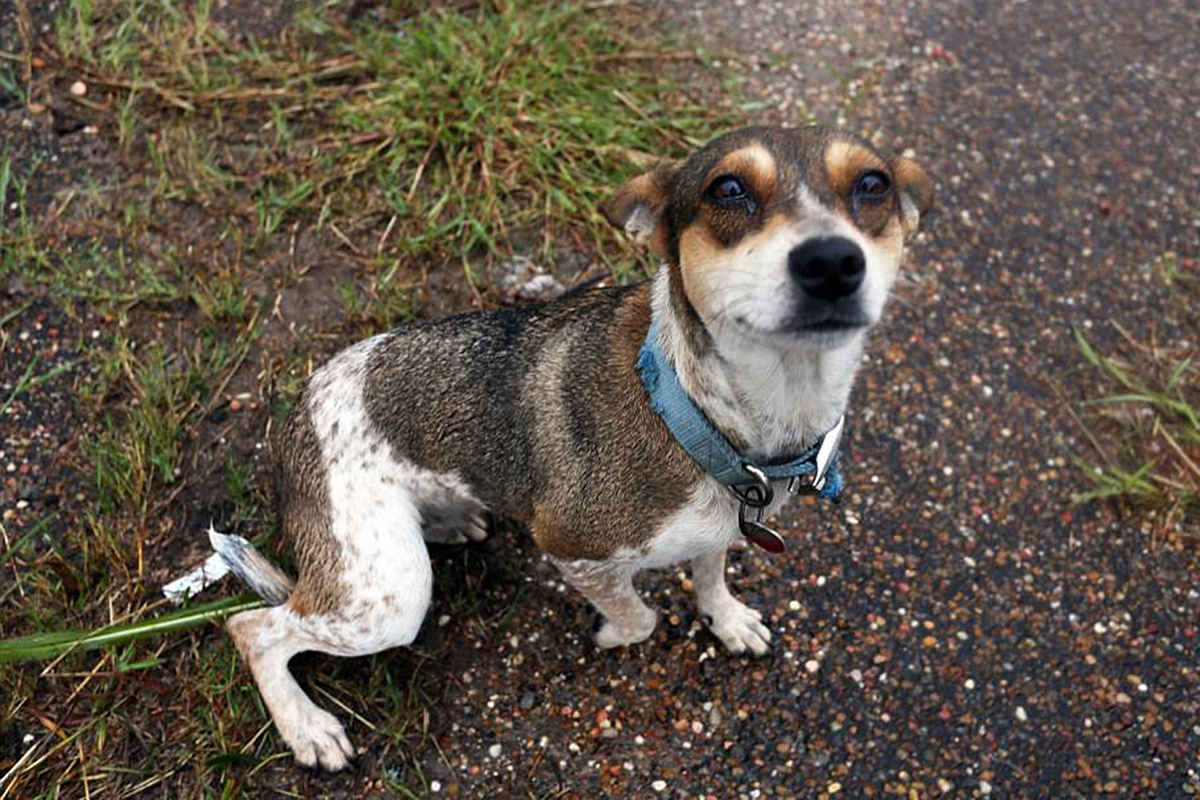 Photo by Ruaridh Connellan ©2017 Daily Mail (UK)

I know the majority of people have kindness in their hearts for animals. I know there are a lot of people like me who would risk their lives to save their pets. But I also know there are people who would leave their animals to die if it was inconvenient to do otherwise, and that's pretty hard to take.
You can read the whole story of "Lucky" at the Daily Mail site.