No matter how many tools I buy, there's always something more.
My latest purchase? A plate joiner... better known as a "biscuit cutter." This very cool tool cuts notches in the side of a wood board so they can be joined together with a small piece of oval-shaped wood (a "biscuit"). The biscuit swells when glue soaks into it, which makes the joints quite strong...
A biscuit cutter became necessary for a number of reasons. First is that I can't fit large pieces of wood in my car. Second is that my sliding miter saw can only handle lumber 8" deep, and when I need a precise angle I don't want to use hand-saw. Aligning small pieces of wood so they can be joined into a large piece of wood is tricky business without a plate joiner, so I bit the bullet and spent the $100.
It works fantastic...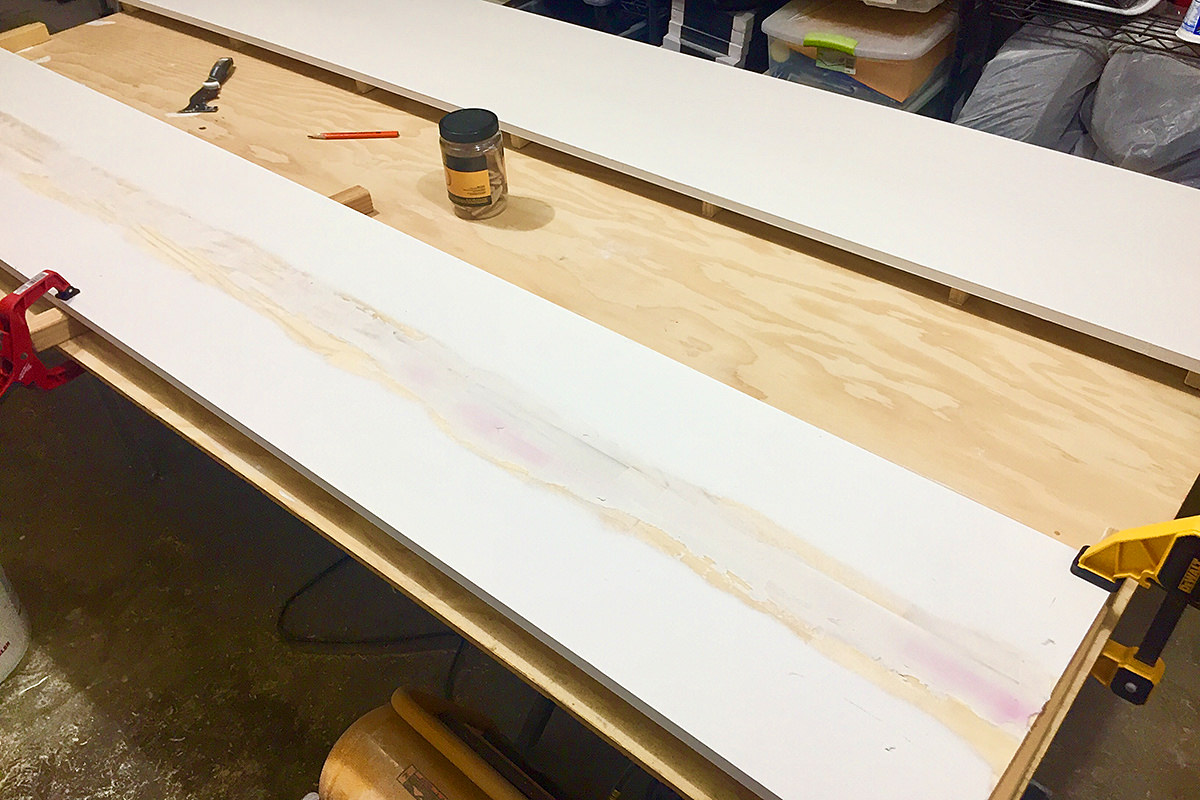 That's three pieces of 8-foot wood that's been biscuit-joined into a single piece, then filled and sanded smooth. The biscuit joint is not really meant to be for strength... it's more for alignment... but the board is about as solid as it gets. Nice!
The only problem is that every time I use my biscuit cutter, this song goes through my head...
All thanks to my Facebook friend, John, who just couldn't let me enjoy my biscuit cutter without Ivy Levan!