It's good to be back home.
On Thursday morning... the day before I was to fly back... I was awakened by my security cameras telling me there's motion in the kitchen. I get all ready to yell at Jake to get out of there, but when I look at the footage, and...
...it's not Jake, it's Jenny...
She has been a good girl and hasn't been in the kitchen for ages, so this is puzzling. It looks like she's trying to find food maybe?
So I go back through other camera footage only to find she didn't eat dinner last night. She was out in the catio when the feeder activated. By the time she got hungry and made it to the feeders at 1am, Jake had (of course) already eaten all the food. I activated the feeders immediately so she could have an early breakfast, but I still felt awful...
And I've been getting a stare-down from her ever since I got back.
And now... a mystery to solve.
Before I leave on a trip, I always buy new toys for the cats. Probably out of guilt. For this trip I bought a ball that makes noises... except it's too loud and the cats are scared of it. I also bought a ball with a little moving pole that has a feather on top. The cats are intrigued by it, but pretty much just let it slap them around in the face...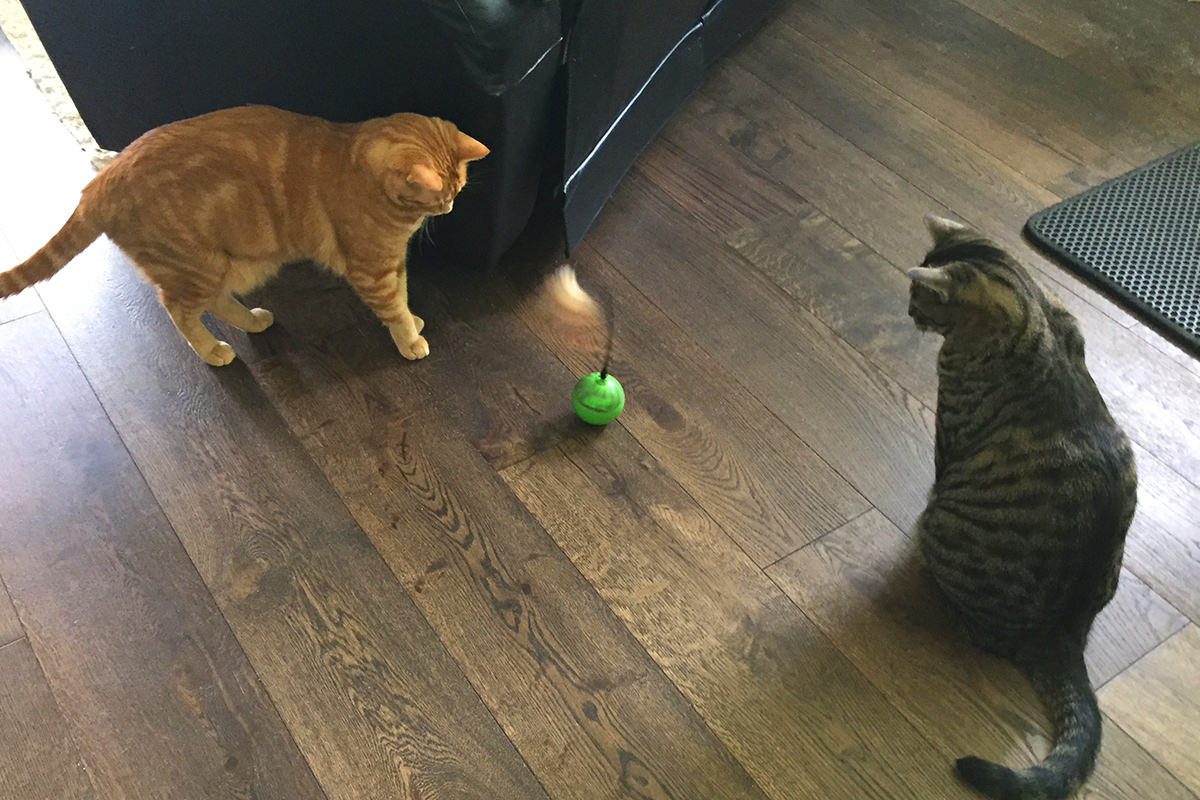 And now that I'm home? The ball is missing.
Gone.
Kaput.
Not under the couches. Not in the catio. Not in any closet. It's vanished. No idea where they dragged it off to, and I can't find out what happened on the security cameras. I'm guessing that the cats know where the cameras are and how to avoid them.
One more thing to do...