Long Island Iced Teas Drank: 6
Gambling Tally: Up $108
Time To Bed: 2:30am
I was awakened around 9am by a security alert on my phone, which turned out to be Jake wandering around the kitchen. I yelled at him through the camera speaker to get out, but this ended up backfiring in the worst possible way. Both cats came tearing into the kitchen when they heard my voice... assumably because they thought I was there. Yeah, I felt pretty terrible for the rest of the day.
I ended up loving Nacho Daddy so much yesterday that I headed there for lunch again today. Since it had just turned noon, I was just in time to start in on the Long Islands for the day...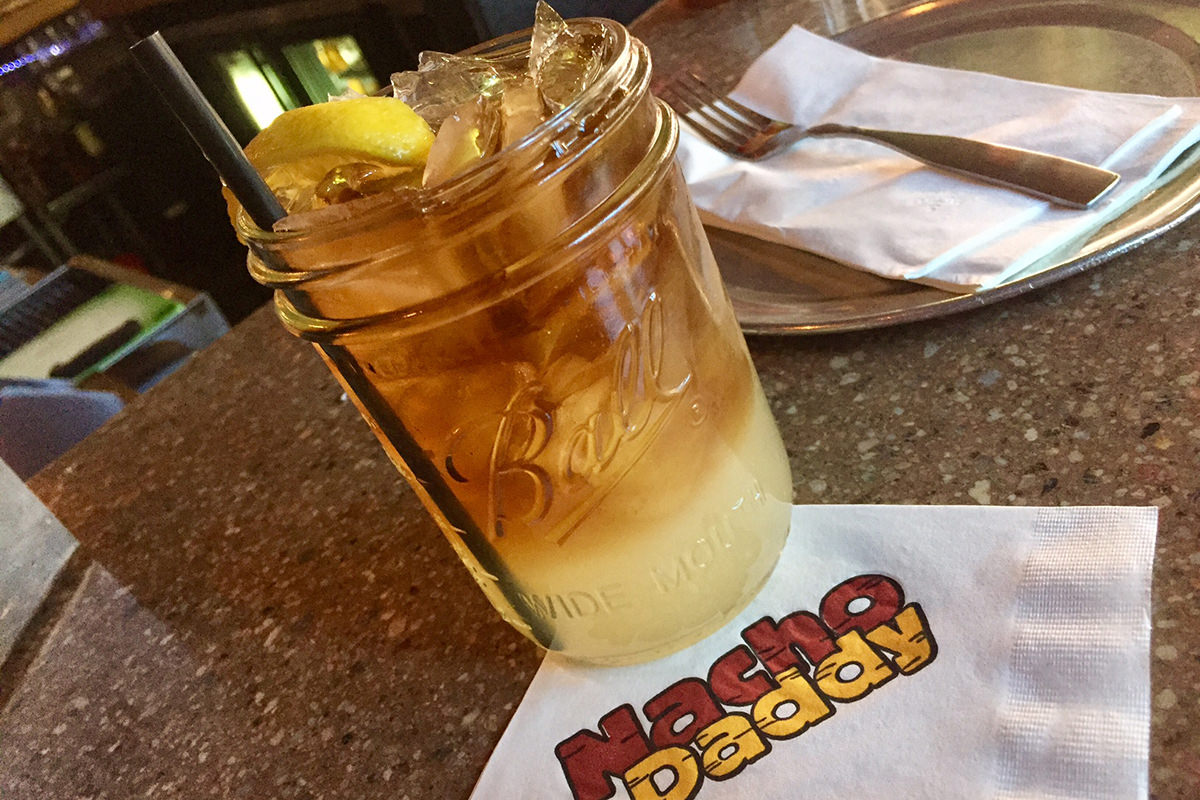 Dinner was at Margaritaville on The Strip, after which we headed over to The Luxor for one of my favorite shows, Blue Man Group, which I've seen in various places five times previously. They added a bit of new material since the last time I saw them (in Orlando, I think) which is always nice. Heck of an entertaining show (as always) and I highly recommend checking them out if you have the opportunity...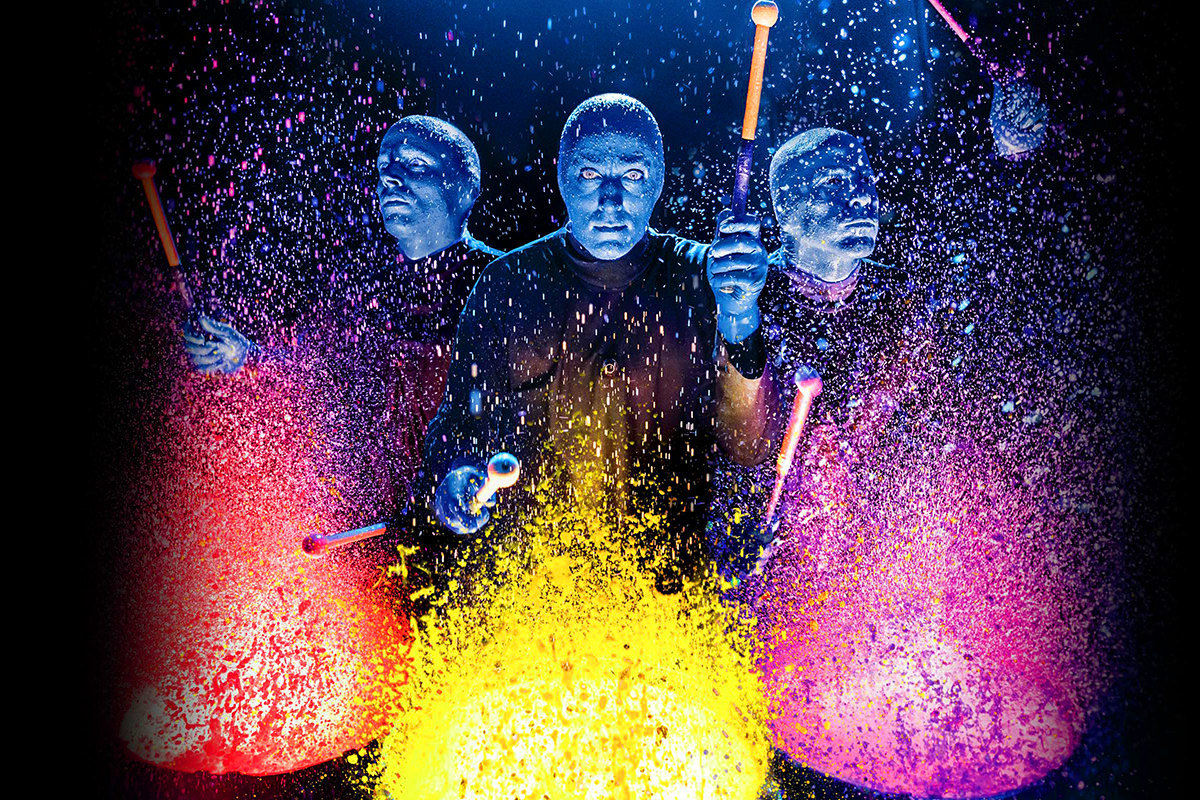 After the show, we headed back to Fremont to finish out gambling for the day. And to visit Nacho Daddy for my last Long Island of the day...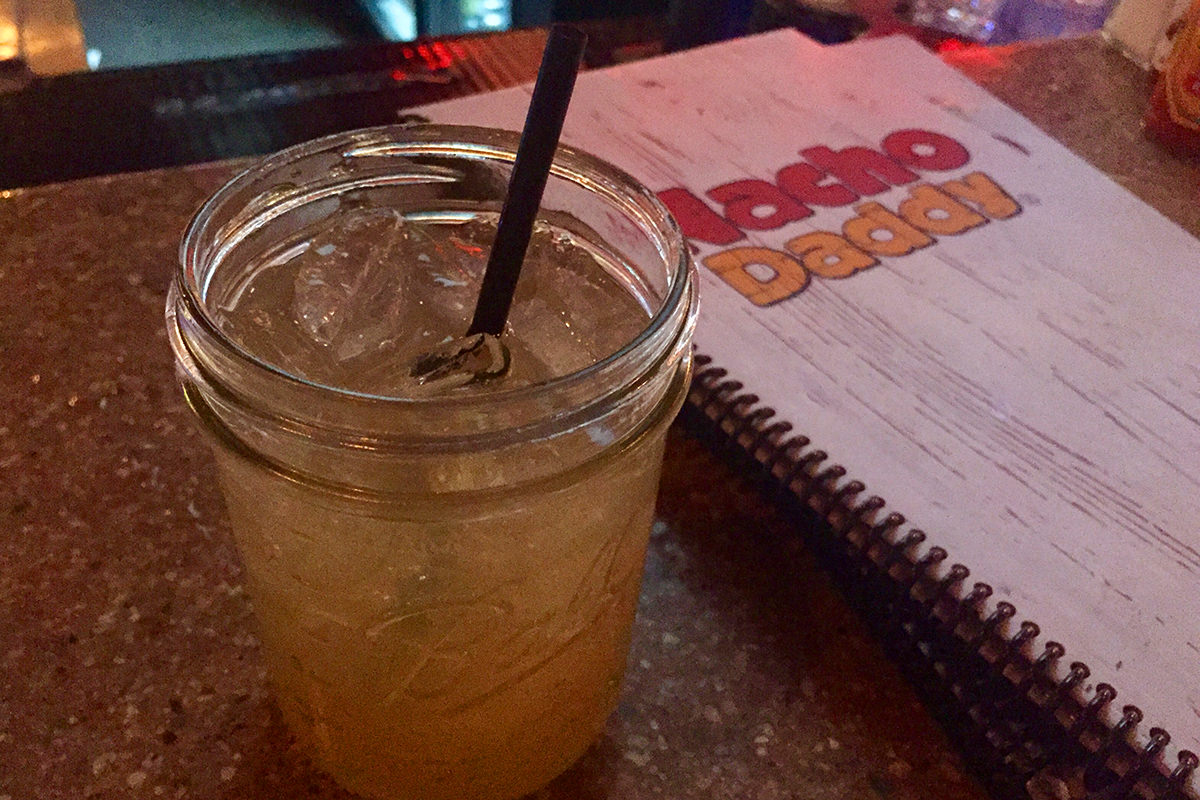 And now... a missive on The Golden Nugget Hotel & Casino Las Vegas...
This is my third time staying here, the last time being in 2009. I had zero complaints my previous visits. The Old Town location is great. The staff is great. The rooms are clean. What more could you want?
Well...
Turns out it's quite a bit.
Like not having to evacuate the hotel twice in one day.
Yesterday while I was relaxing before dinner, the hotel speaker system started screaming for people to evacuate the building. I waited to see if it were a false alarm, but eventually made my way down the stairwell to the outside of the building as the alarm continued. Where a bunch of us waited. And waited. And waited. Eventually I asked a passing security guard what was wrong and how long it would be before we could go back to our rooms. "DIDN'T YOU HEAR THE ALL-CLEAR?!? Uh. No. No we did not. There are no speakers outside to hear it. I then asked what happened "Somebody vaping on the 7th floor. Happens all the time."
Which turned out to be true. Because it happened again at 2:00am.
And I found out it had happened earlier before we even arrived as well.
Just a thought... if vaping sets off your building evacuation alarm three times a day at all hours, perhaps it would be prudent to alert people to this fact when they check in so vapers aren't constantly causing the evacuation the hotel. When I checked in, nobody told me vaping wasn't allowed inside. Nothing on my welcome card mentioned it either. I don't vape, so no harm no foul on me. But for others? Seriously... this is some outlandishly stupid shit.
And speaking of outlandishly stupid shit at The Golden Nugget...
This being Vegas, you have to pay $30 a day in "resort fees." This gets you...
Two bottles of water daily. But not really, because my water was never replenished.
Internet access. But not really, because neither my laptop or iPhone could ever connect.
Use of the gym and pool. But not really, because the famous waterslide at the pool was broken and the pool isn't 24 hours. Hell, the frickin' hot tub isn't even 24 hours.
Complimentary airline boarding passes printing via the Front Desk or Box Office. But not really, because this is a non-feature... who the fuck prints their boarding pass in 2017?
Complimentary newspapers. But not really, because they are not delivered to your room... you have to go down to the lobby to read them. And who the fuck reads a physical newspaper in 2017?
Discount coupons. But not really, because most of them are 2-for-1 deals, which are useless if you're in Vegas as a single. Unless you care to pay for an all-you-can-eat buffet twice just because the second one is free?
So essentially I was forced to pay $30 a day and got jack-shit for it. I already hate "resort fees" with a passion... and the hotels who rip you off with them... but The Golden Nugget is just beyond a shithole for not delivering any value with theirs. Will not be staying there again.
And I don't know about gambling there again either. Over half of their automated cash-out/ATM machines were broken...
Looks like you're standing in line forever at the understaffed cashier window.
Oh... and the fee for withdrawing money from their ATM when you find a working one? SIX FUCKING DOLLARS. Thanks, Golden Nugget... you pile of crap.