Long Island Iced Teas Drank: 3
Gambling Tally: Down $22
Time To Bed: 3:00am
My friends and I arrived in Las Vegas at 1:30pm after a quick 2-hour flight from Seattle.
We had a late lunch at my new favorite restaurant in the Fremont area... Nacho Daddy, which is amazing from top to bottom. Great service, great music, great atmosphere, really great nachos, and incredible drinks...
I decided that my drink of the trip would be the Long Island Ice Tea, due to the high alcohol content. The last thing I was to do is be sober in Las Vegas.
Most of my friends went to "O" the water show by Cirque du Soleil. Since I am completely baffled by the appeal of Cirque, I took a pass and met up with some other friends who were in town.
After that there was much drinking and gambling until the wee hours of the morning.
Which sounds uneventful enough, sure. Except... the hotel had to be evacuated twice. Both times because somebody was vaping in their room. Apparently the smoke detectors in The Golden Nugget cannot distinguish between smoke and vapor, so this "happens all the time." At least according to the security guard on the sidewalk.
If vaping sets off your building evacuation alarm three times a day at all hours, perhaps it would be prudent to alert people to this fact when they check in so vapers aren't constantly evacuating the hotel. Just a thought. Because... seriously... this is some outlandishly stupid shit.
In better news... WONDER WOMAN SLOTS!!!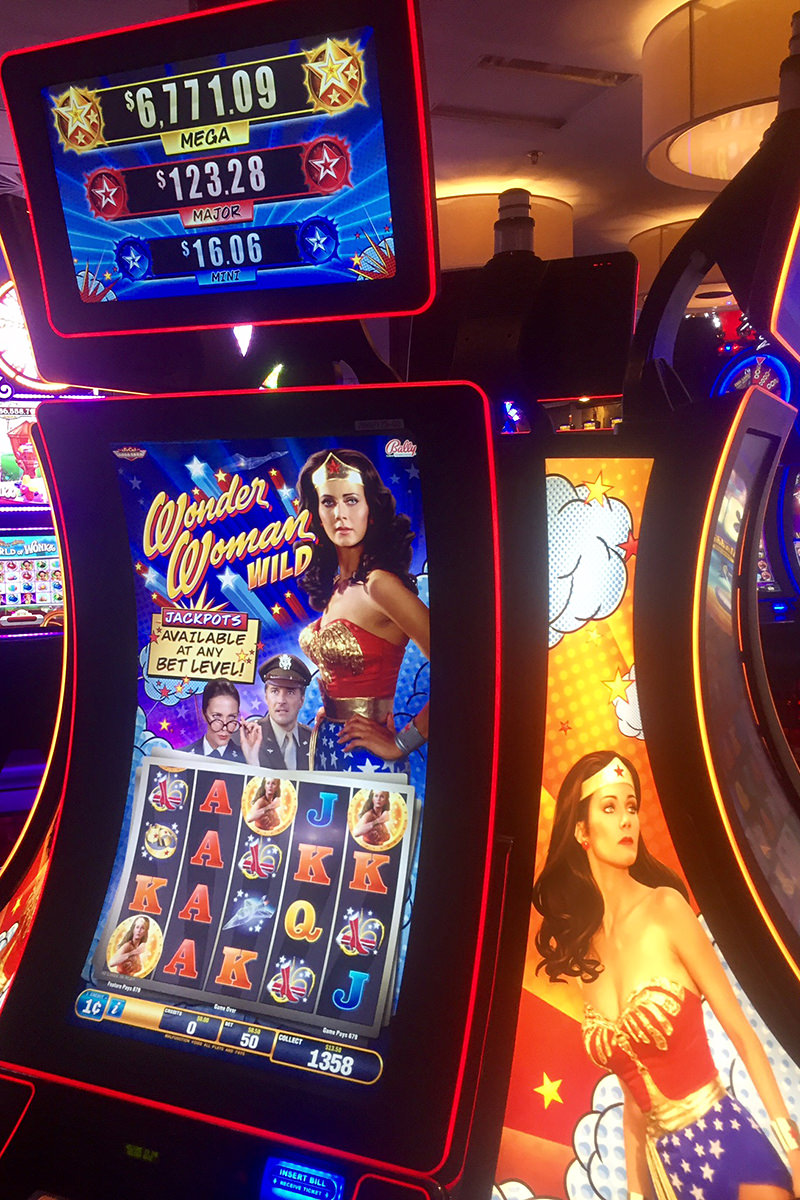 And just to prove that they can make a slots game out of anything... HOUSE OF CARDS SLOTS!!!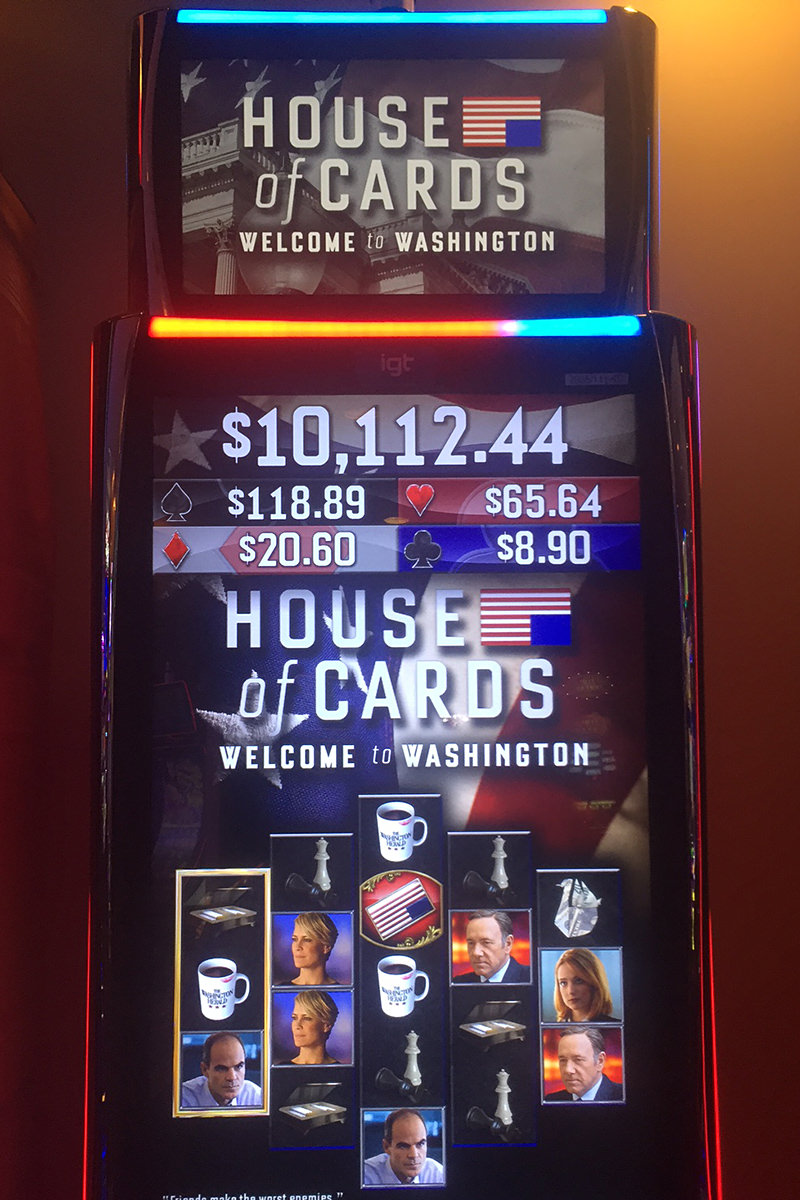 Though, I have to say... Orange is the new Black slots would be m favorite of the night. Who knew?