The cats know when I'm leaving.
Packing the suitcase. Emptying the Litter Robot. Filling the cat feeder. Cleaning and filling the water fountain. It all adds up.
And once they realize what's happening... they stick to me like glue...
Follwing me everywhere right up until I walk out the door...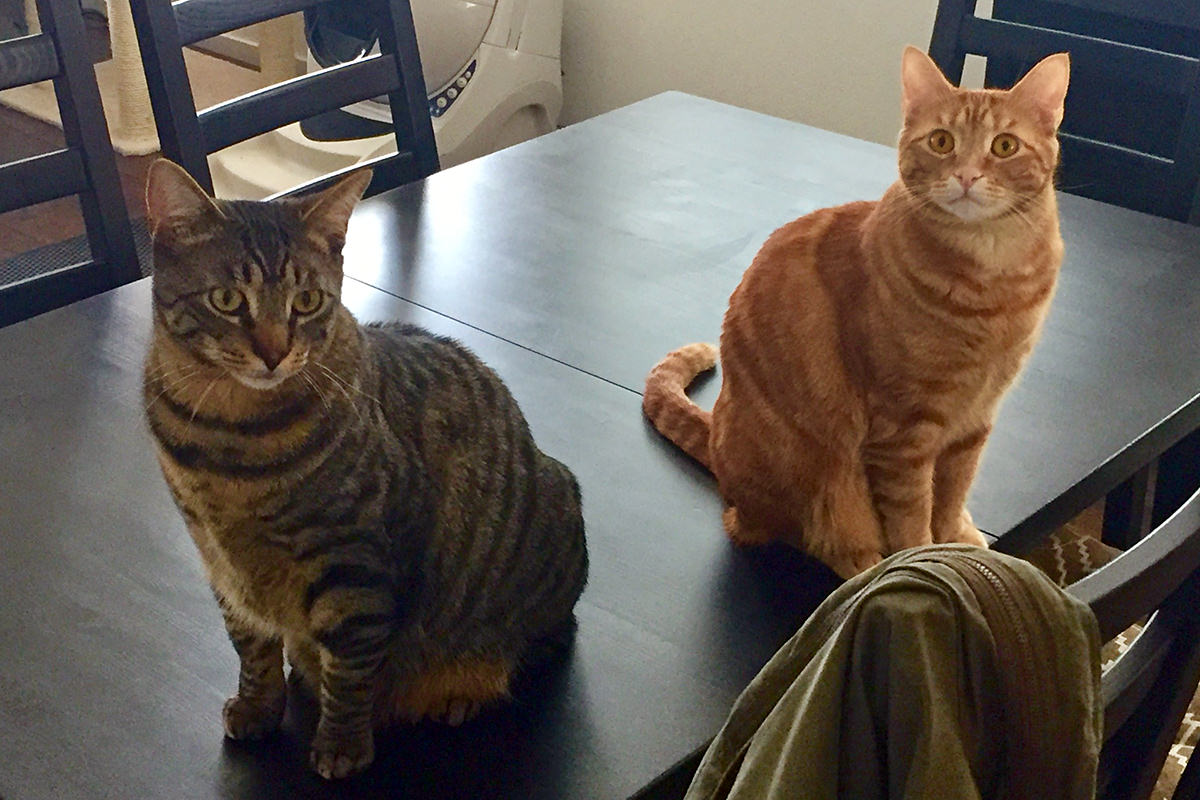 Nobody lays down a guilt trip like cats do.
And I'm off.