There's one place in my home that my cats are not allowed to go... the kitchen. Partly because that's where the front door is and I worry about them getting out. But mostly because I don't want cat ass on my kitchen counters.
I had tied the kitchen motion detectors to an alarm to scare them away, which worked great at keeping the cats out. Until it didn't.
I had bought some sticky tape to put on the counters, which worked great at keeping the cats off. Until I removed it after a month because I thought they were "trained." But they weren't.
I was still able to scare them out of the kitchen by remotely ringing the doorbell, but tonight that failed too.
Well, it failed with Jake. He just starts looking around to see where the noise is coming from...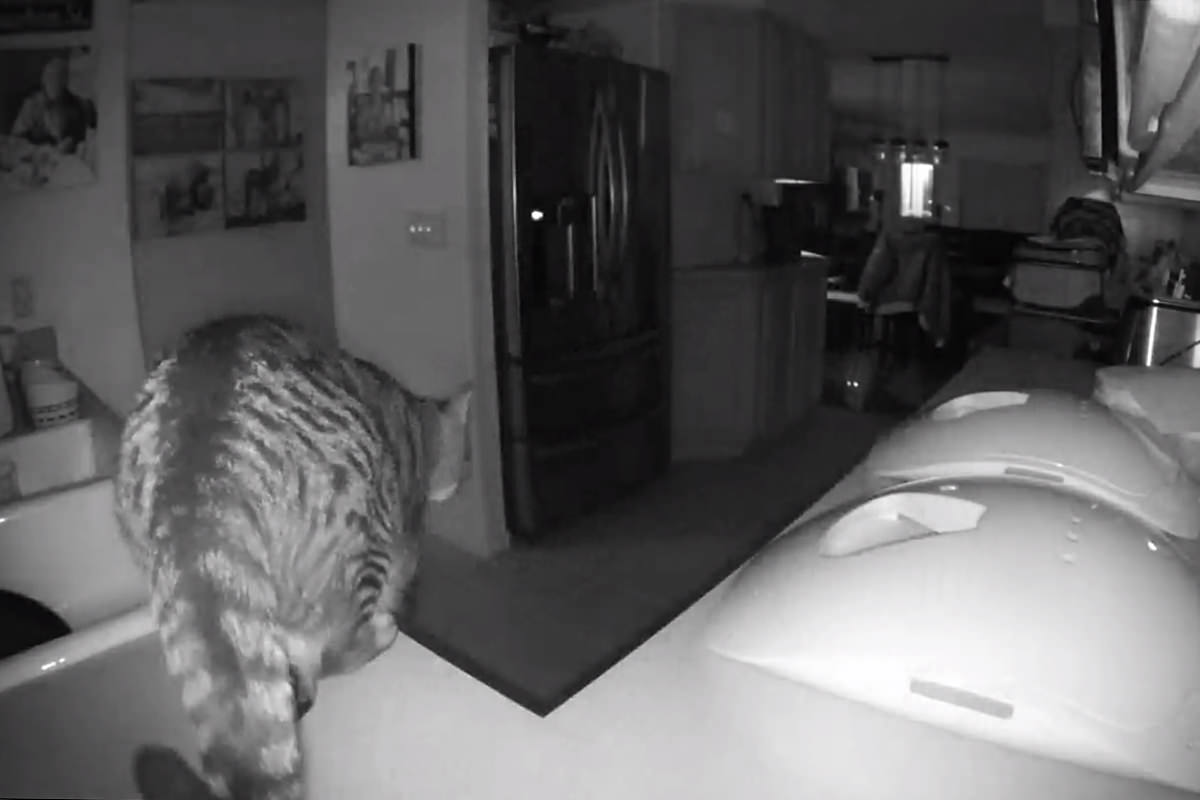 Jenny, on the other hand...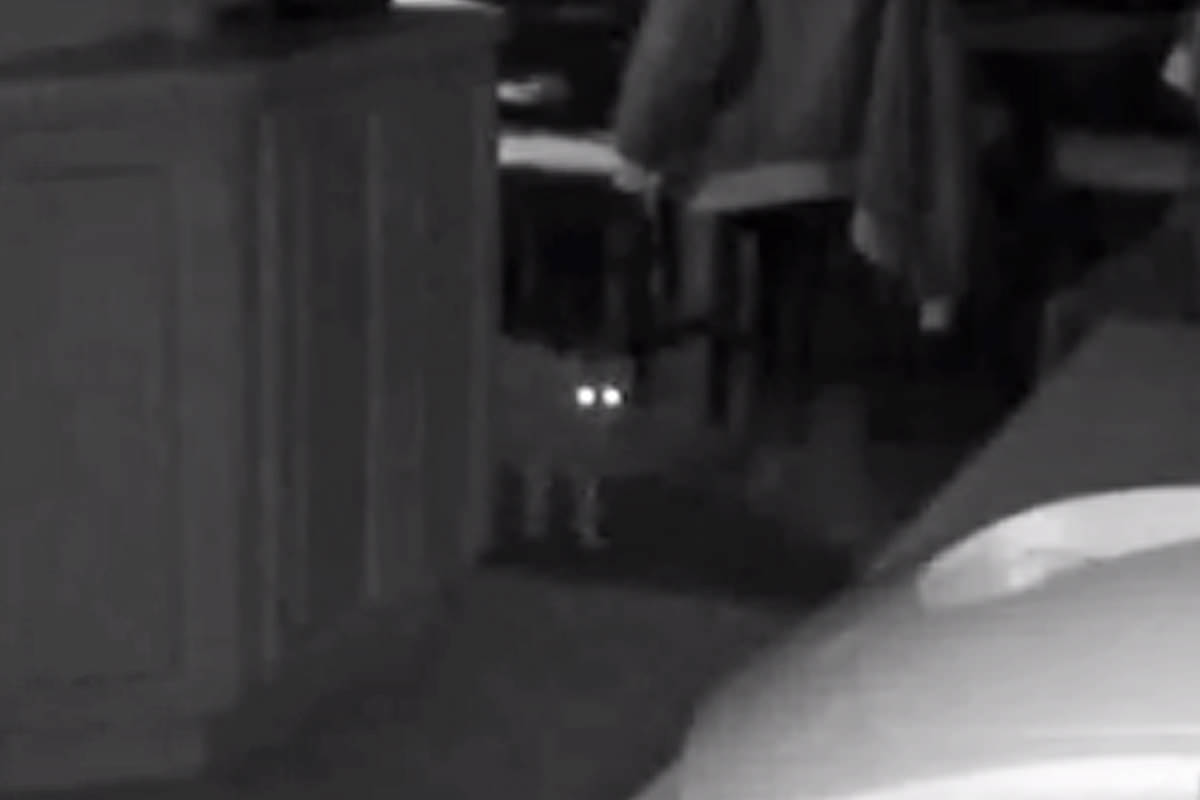 I just don't think Jake is smart enough to learn a lesson.
And so I've added anti-germ wipes to my shopping list.
Again.
I wonder if they sell remote-control water guns?