Every ten years or so, discussion starts up on dividing Washington into two states. It never really goes anywhere... mostly because it can't go anywhere... but we'll get to that in a minute.
But first, here we go again...
Early last December, dumbass politicians from Spokane (the biggest city in Eastern Washington) announced they wanted to split Washington in half and officially create a new state called "Liberty." The argument being that we here in the East are tired of godless liberal politicians in Seattle telling the people of Redneckistan how to live their lives, and we need to go our own way.
The statement is not completely unfounded, but it is stupid.
Eastern Washington has about twice the land but one third the population of Western Washington. This means that State government doesn't give a shit about Redneckistan, because the people who get them elected are west of the Cascades. It doesn't take a genius to guess who politicians are going to spend their time, effort, and money keeping happy. This creates eternal conflict between East and West which, four years ago, I summarized in a cartoon that went like this...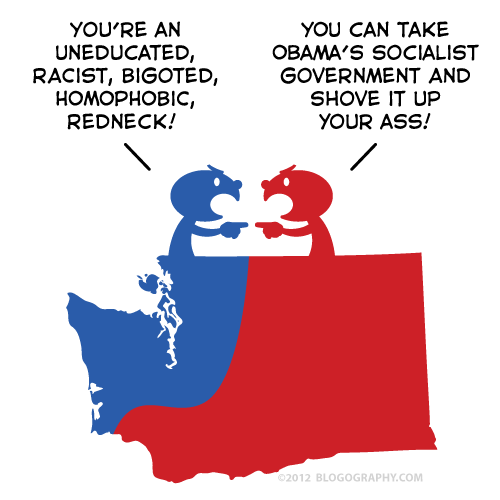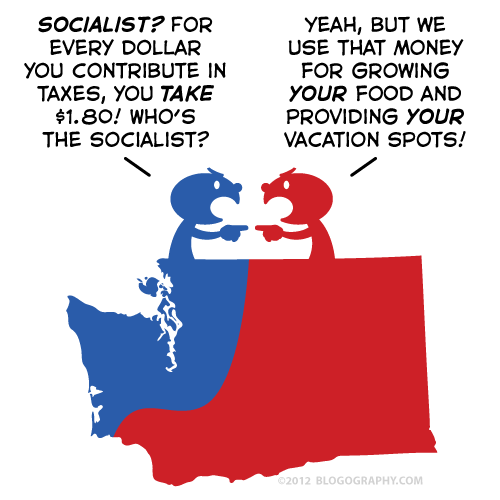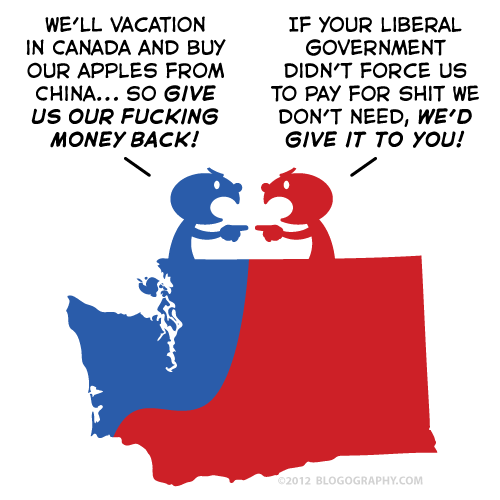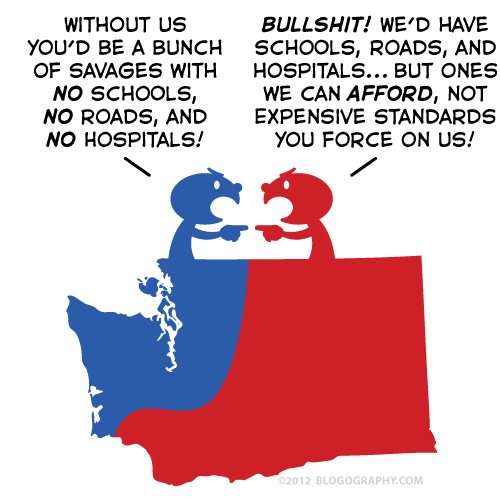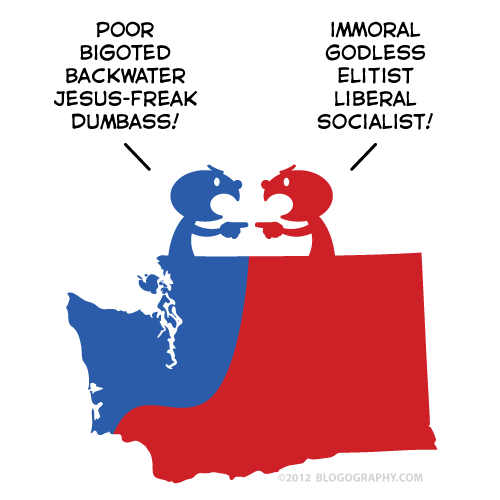 That's pretty much my home state in a nutshell.
The problem is that Eastern Washington can't just up and decide to split off from the state. First we'd need a majority of Washingtonians to support it. Then we'd need an act of Congress to actually do the deed. And while I'm sure there are plenty of people in Western Washington that would just love to tell Redneckistan to fuck off and don't let the door hit your ass as you leave... I can't imagine that a majority of people on either side of the state would want the split. Nor can I imagine Congress supporting such a thing.
Hence the "stupid" part of the equation.
Which is where dumbass politicians keep wasting everybody's time and money with idiotic bullshit like this. And, in what seems to be a growing trend, there are actually people here in Redneckistan totally buying into it even though a split would be against their own self-interest.
A moot point given that it ain't gonna happen, but frustrating just the same.
Fortunately, Washingtonians always have something they can come together and rally behind...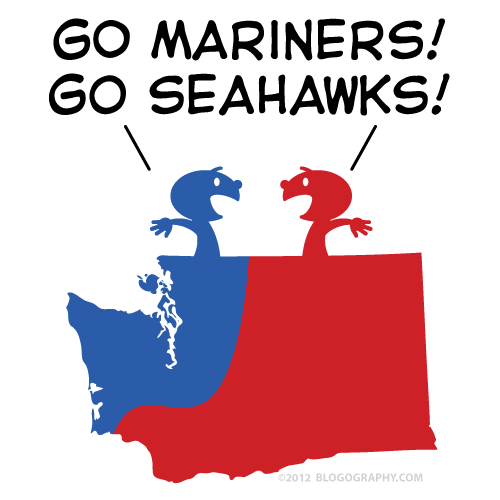 Yes. Go sports teams, go.