I'm dashing through the snow over the mountains... but fear not, because an all new Bullet Sunday starts... now...

• No It's Not Equivalent. I swear... it's getting worse every day. Every time I see false equivalency being applied to an issue in the interest of being "fair and balanced," I want to punch somebody in the face. This time it's The Los Angeles Times unleashing this crap when they published letters saying that US internment of its citizens of Japanese ancestry during World War II was justified. Clearly there is no "other side" to Japanese internment being totally unjustified and a horrendous blight on humanity (in general) and the USA (specifically). Unless you are a psychotic asshole. And yet here we are. Thanks, L.A. Times... I needed a reminder that psychotic assholes are everywhere!

• New DuckTales! I'd like to say that DuckTales was one of my favorite cartoons when I was a kid... but it didn't start airing until I was three years graduated high school, so that's not quite true. In any event, it's getting revived with a bit more star power than the original behind the voices...
You can bet I'll be watching. Let's face it, I still act like a kid.

• Sandcastles in the Sand. While I was never a fan of Growing Pains (Kirk Cameron was always a fucking asshole), I was a fan of Alan Thicke's Canadian talk show and his subsequent American talk show, Thicke of the Night. Which is why I was sad to see he had died this week. Later in life, he was cast as himself as often as he played characters, which is a testament to his effect on North American culture. One of my favorites was when he appeared as Robin Sparkles fictional dad in flashback videos of How I Met Your Mother...
You will be missed, sir.

• Emergency! Come Right Away! Another sad passing... Bernard Fox has left us. He'll forever be known as Dr. Bombay on Bewitched...
Here's hoping he's having cocktails with Uncle Arthur in the Great Beyond.

• Animal Welfare? Inhumane, cruel, and horrifying. But nobody will care and nothing will be done because everybody wants their 99¢ McChicken McNuggets...
If people want to eat meat, more power to you. But I can't fathom the person who doesn't care about the pain and suffering of those animals that end up on their plate. The health risks are just icing on the cake.

• Driven! I'd say that winter driving is the worst, but the unprecedented number of assholes on the road makes all driving "the worst." Winter just makes it even worse...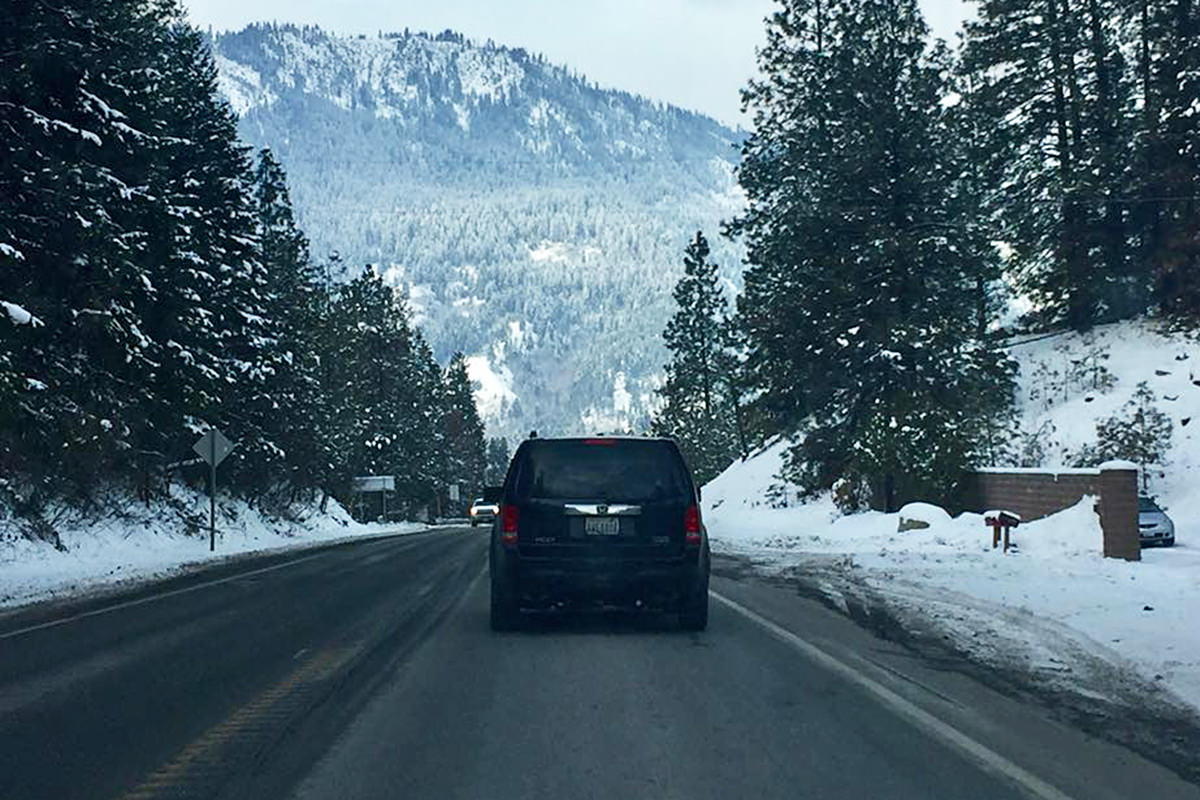 Over the mountains I go...

Annnnd... wish me luck.