When I woke up this morning I immediately grabbed my laptop so I could take a look at the weather in the mountains. Last night the forecast was for snow, and I didn't know if this would affect my trip over the mountain passes.
The top of the pass webcam was completely obliterated by snow...
Fortunately, the drive over wasn't bad at all. The roads were bare and wet and no trouble to drive on...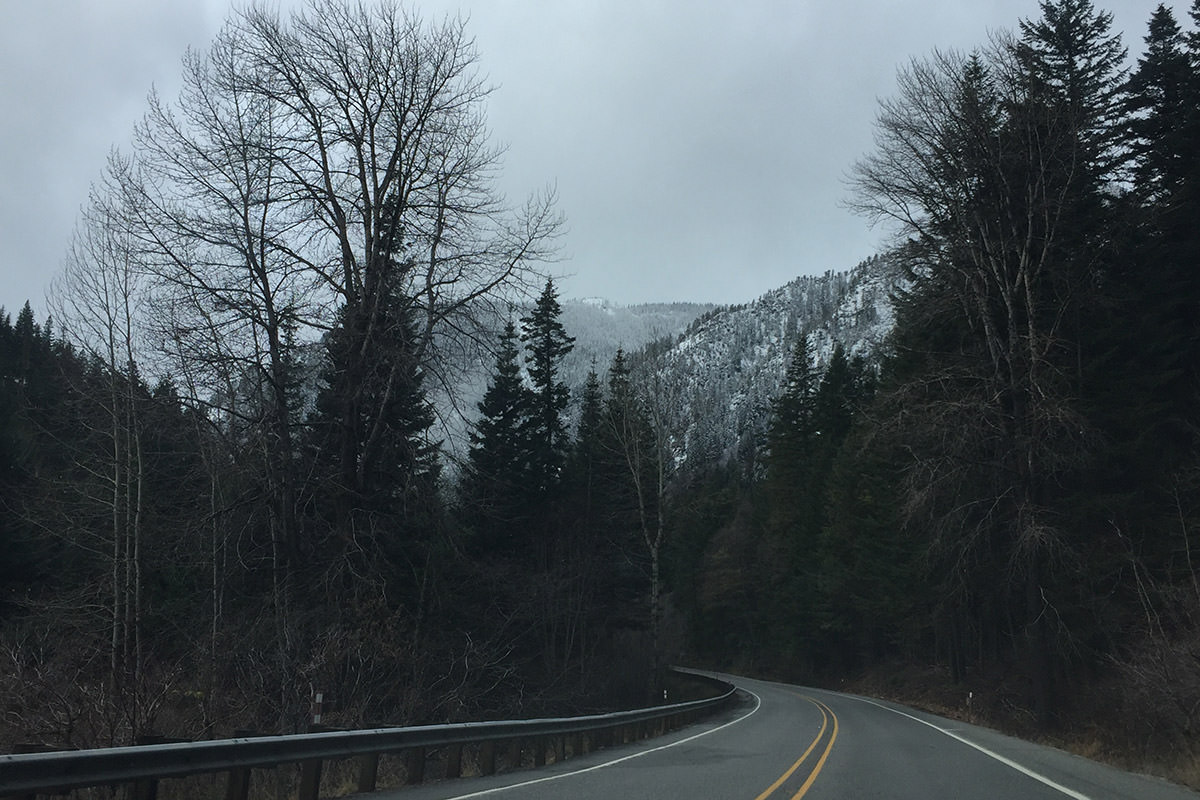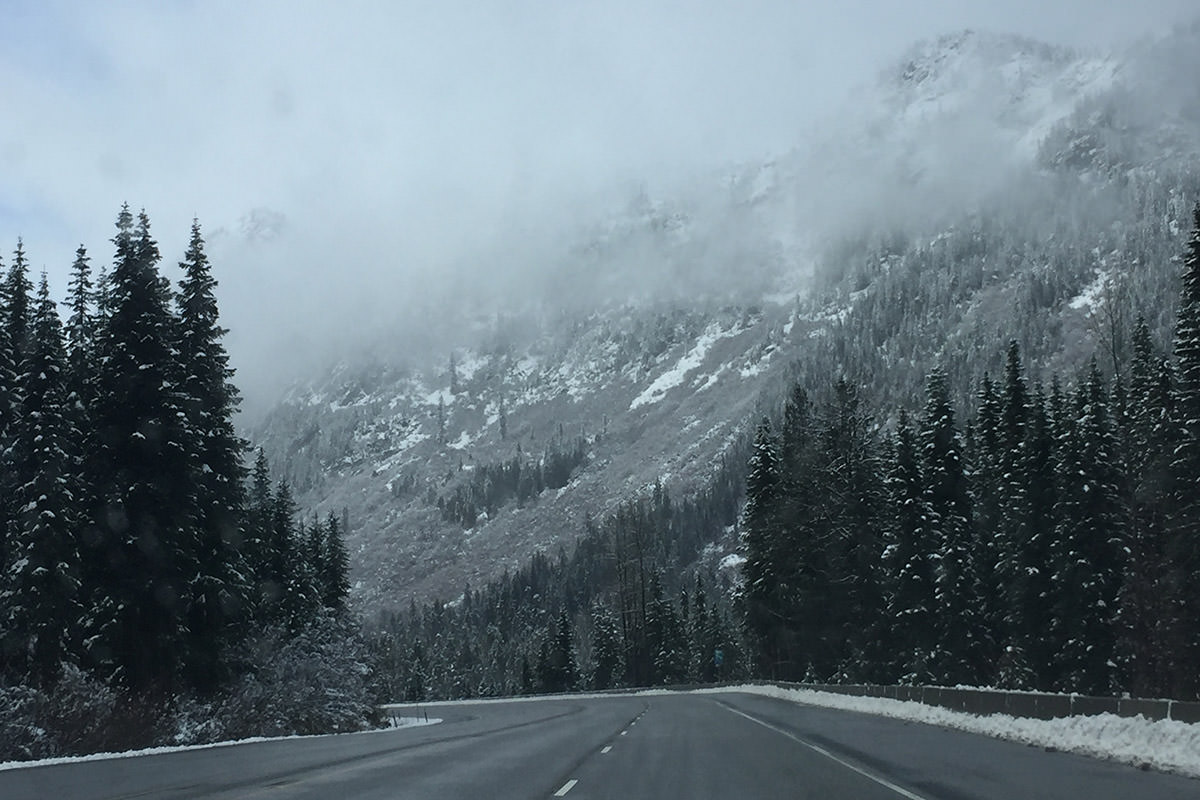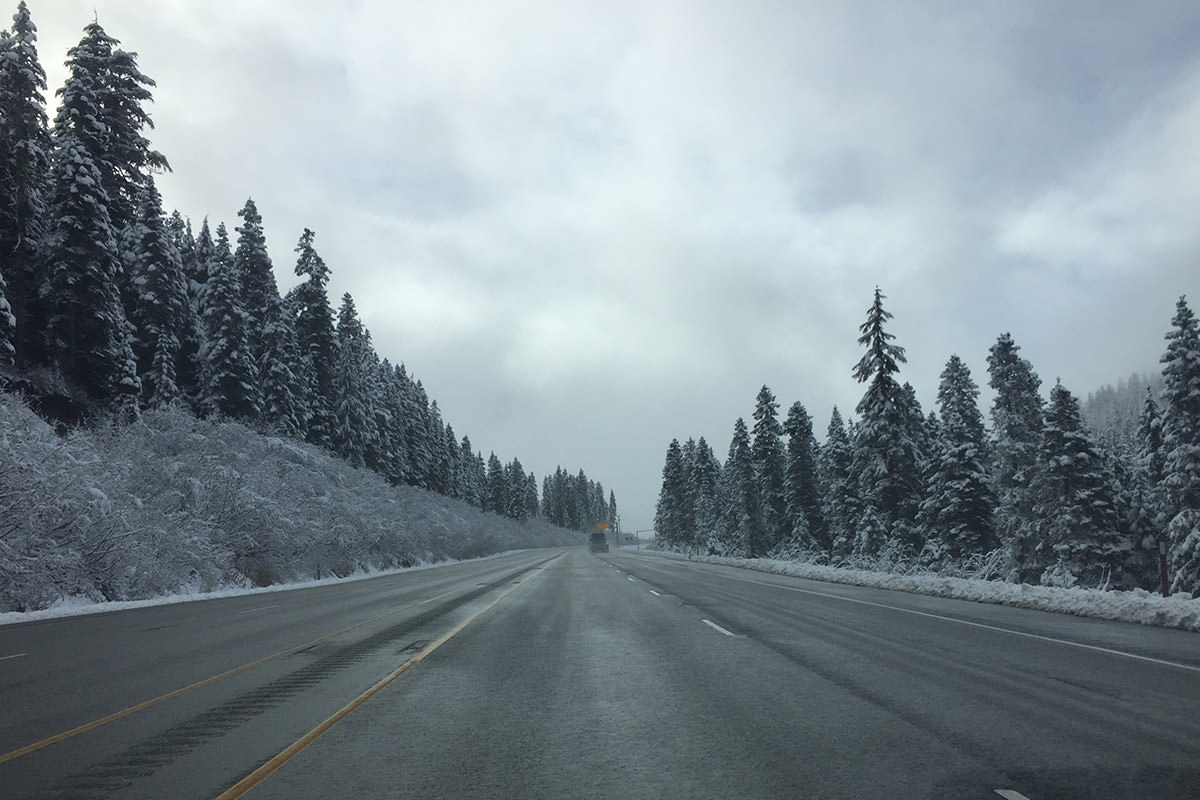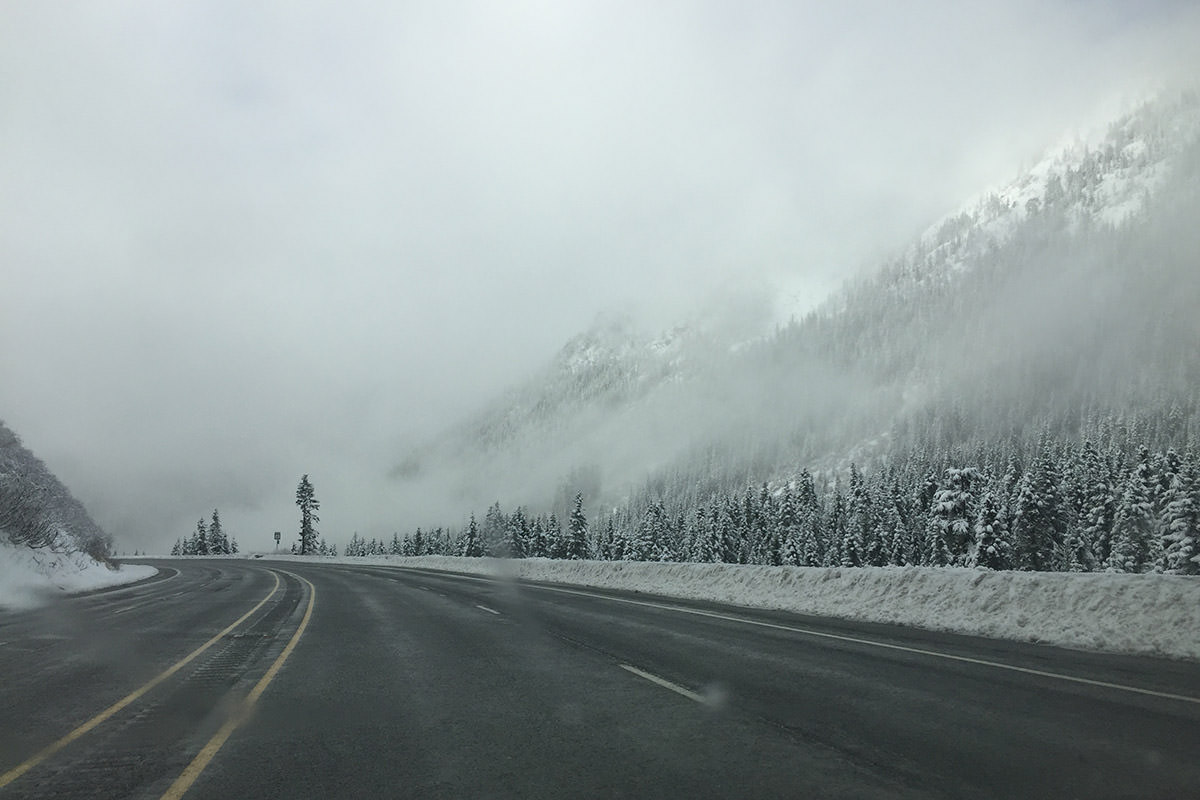 Here's hoping I have this kind of luck for the drive back.