Welcome to Remodeling Week at Blogography!
Rooms are made more homey and comfortable by adding some art and photos to the wall, so I worked hard to find picture frames that were interesting, but not overpowering. Shades of white that would work with the walls and furniture seemed the way to go.
I started with a vertical frame to fill the space between the dresser and the closet. Pier One (my favorite place for frames) had an option in cream that was perfect. I filled it with pictures of my kittens...
The centerpiece of the room is one of my favorite paintings, The Flower Bearer by Diego Rivera. It has a black frame, so it stands out from everything else in the room...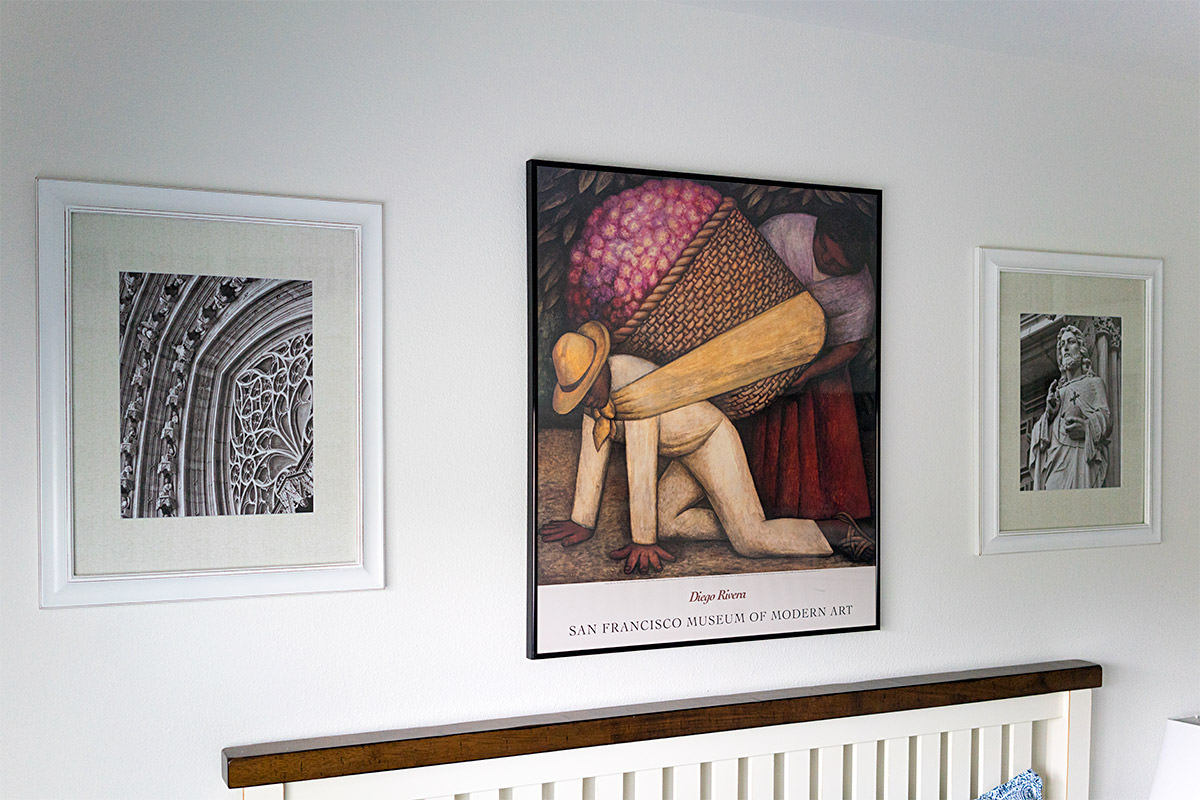 The two photos on the sides I took while visiting Barcelona Cathedral in Spain. The frames I found at Fred Meyer had cream mats to play off the cream vertical frame on the opposite wall...
To tie into the Diego Rivera, I had two postcards also by Rivera framed on both sides of the window. I think they came from Pier One as well...
To tie into the photos of Barcelona Cathedral, I framed photos of the geese in their courtyard on the opposite wall...

The frames I found at Target, and are my favorite in the room...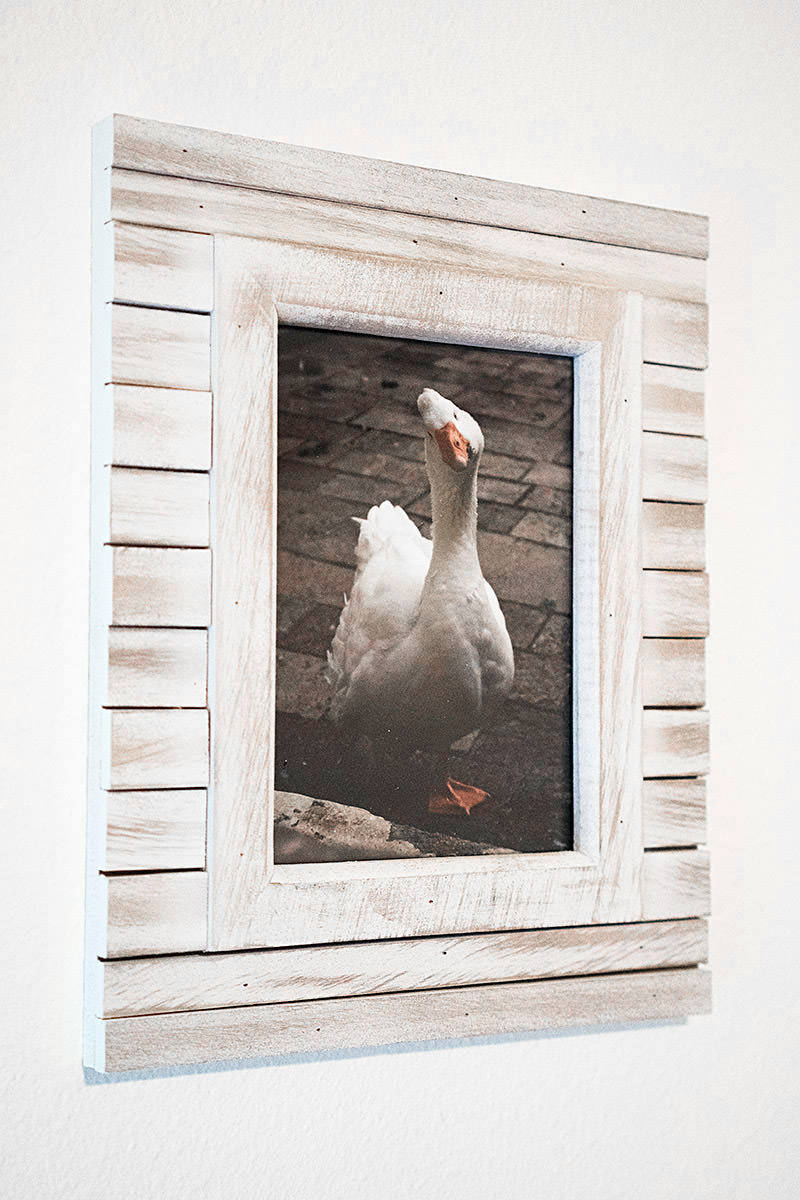 I needed a full-length mirror for my guests to get dressed in, and I found an interesting one at Fred Meyer. It was pricey, but the detail was pretty cool...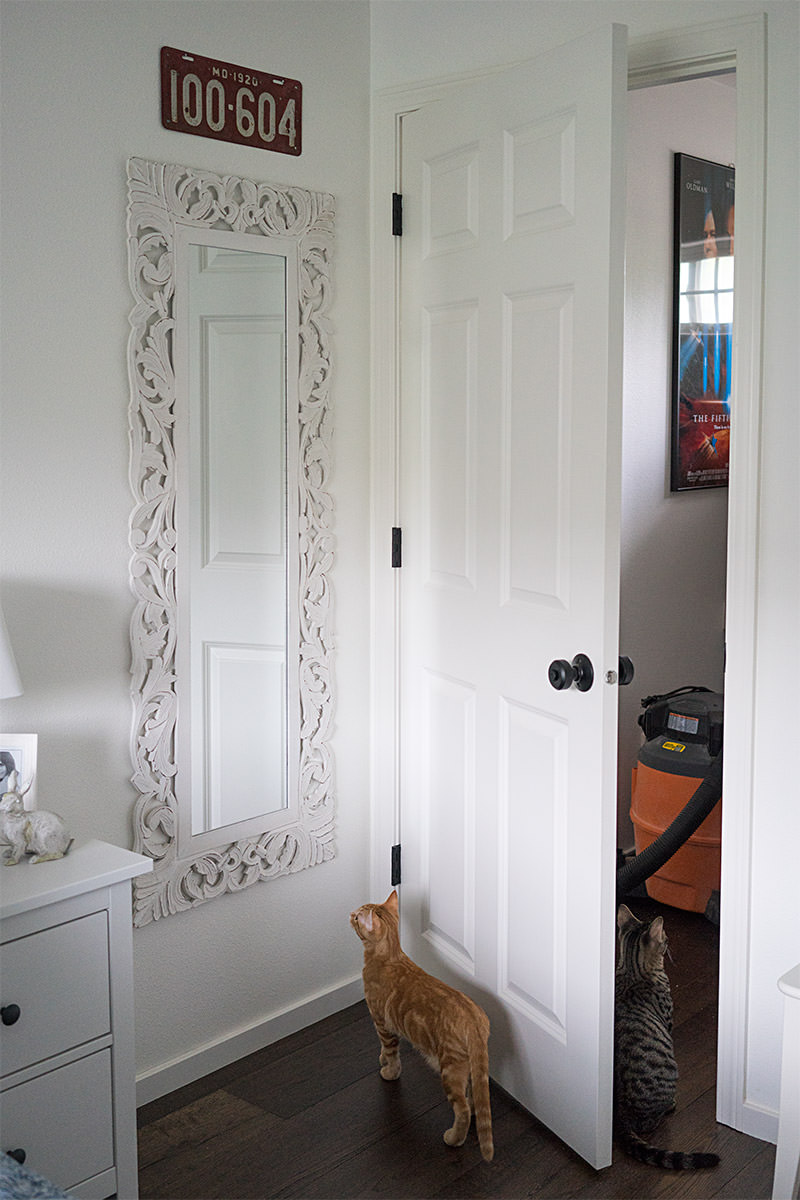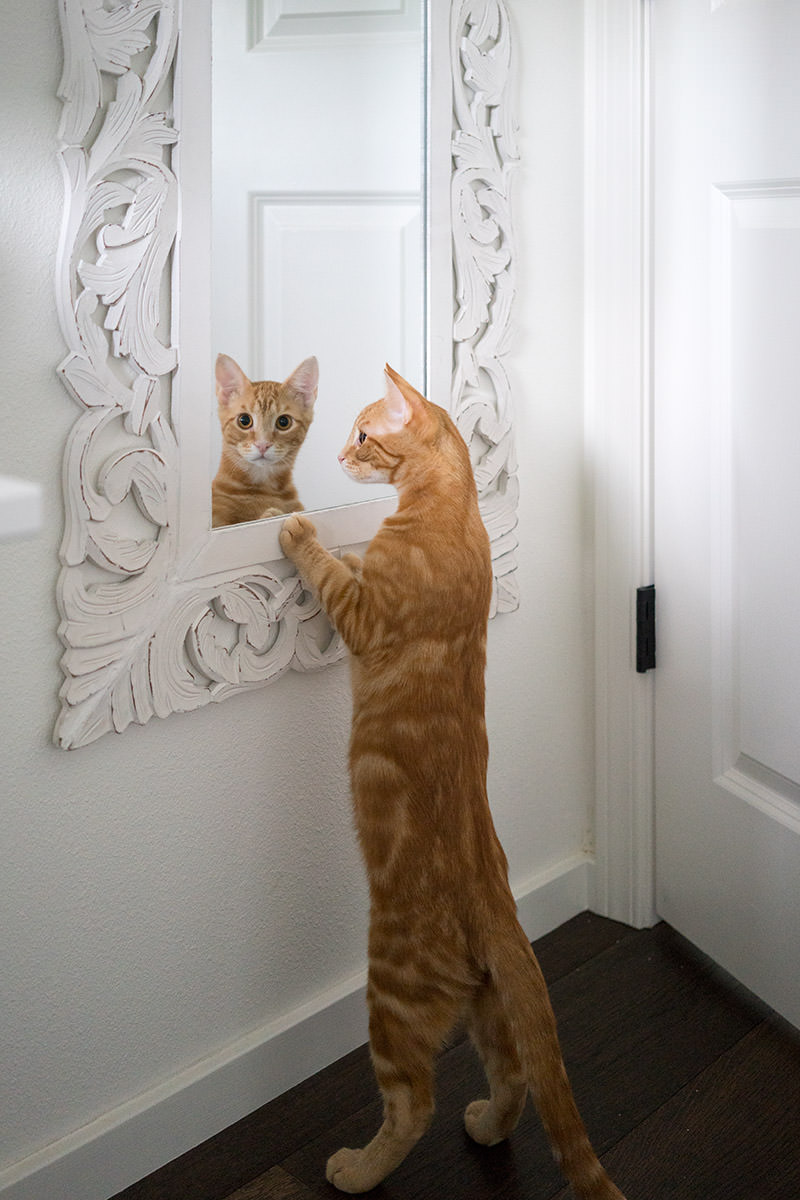 The wall with the TV was boring and needed something, but I didn't want anything too distracting, so I got the matching mirror from Freddy's to stick back there...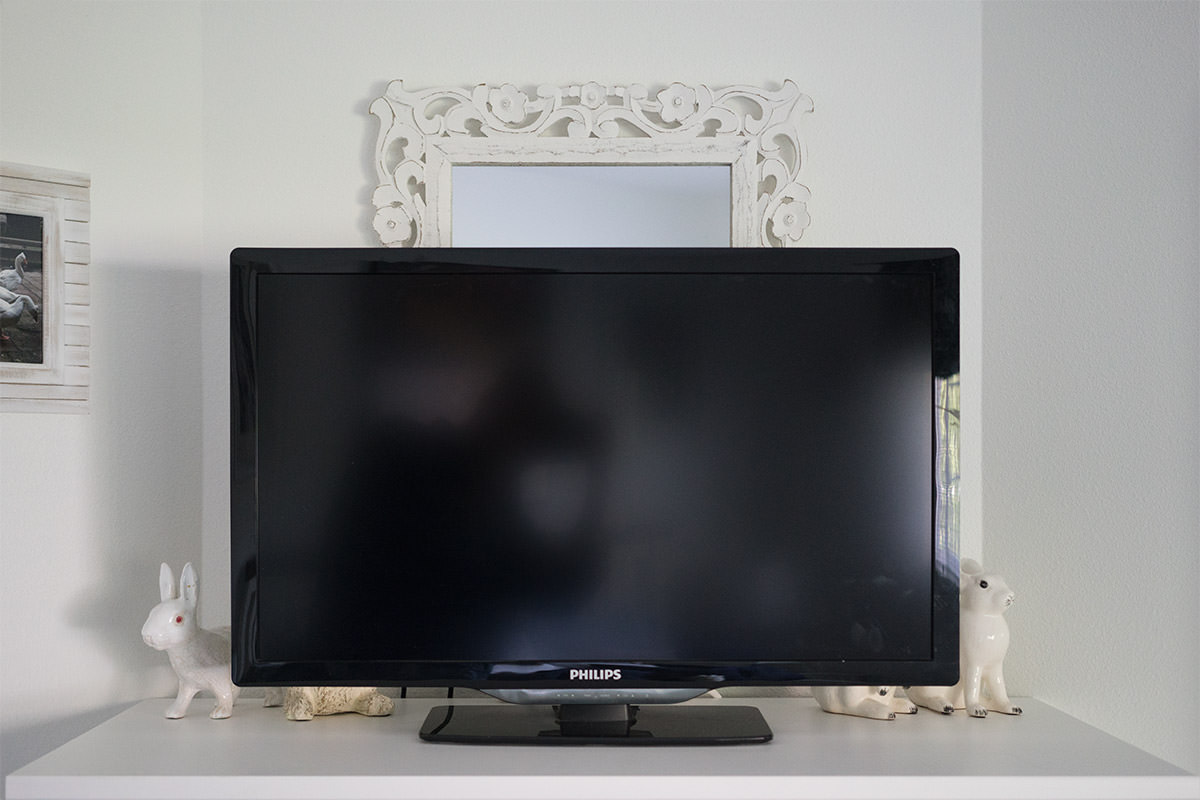 And... enough with the expensive wall decorations.