Welcome to Remodeling Week at Blogography!
I wanted some kind of "theme" with the decorative junk I wanted to add to my guest room, but no idea what that might be. Then, while trying to find the right rabbit for an image I was working on for Thrice Fiction magazine, I found myself knee-deep in bunnies and thought I'd give that a try.
Not bad at all.
I started on the nightstand with this cool ceramic bunny I found in Fred Meyer...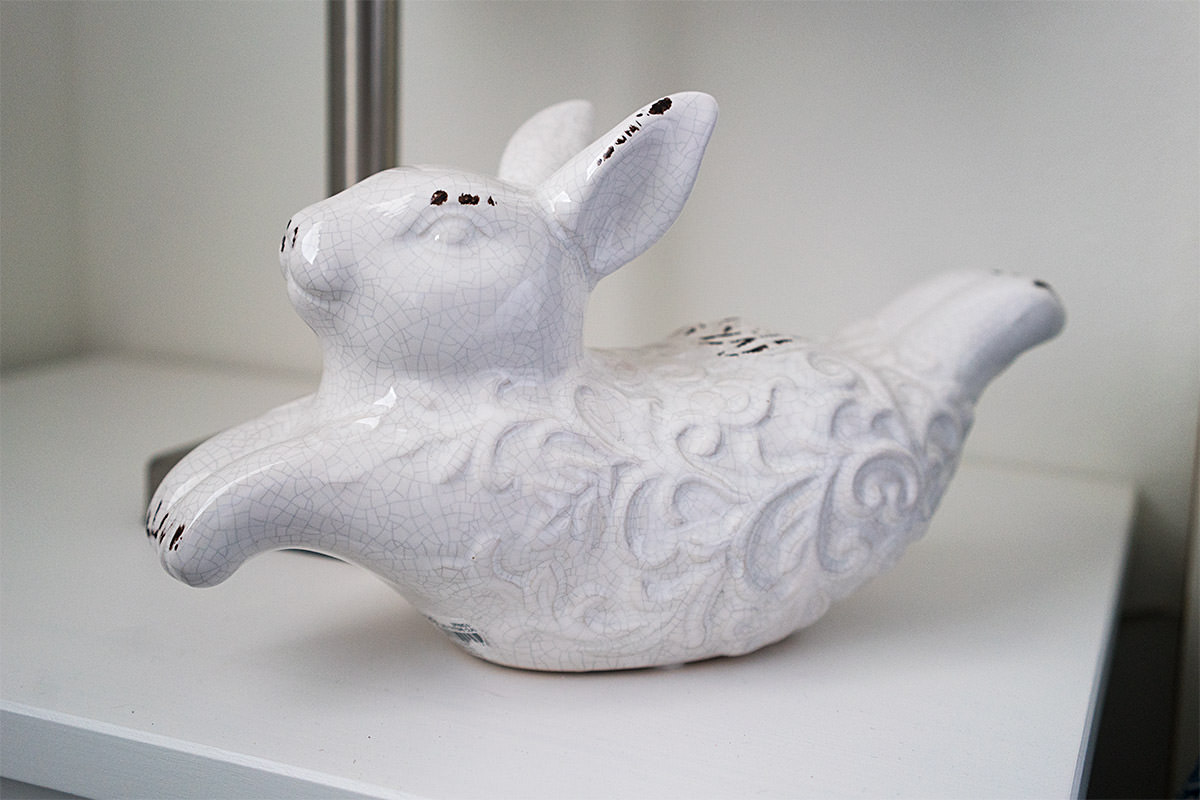 That didn't work for my Thrice project, so I found a smaller vintage bunny at an antique store which ended up on the opposite nightstand...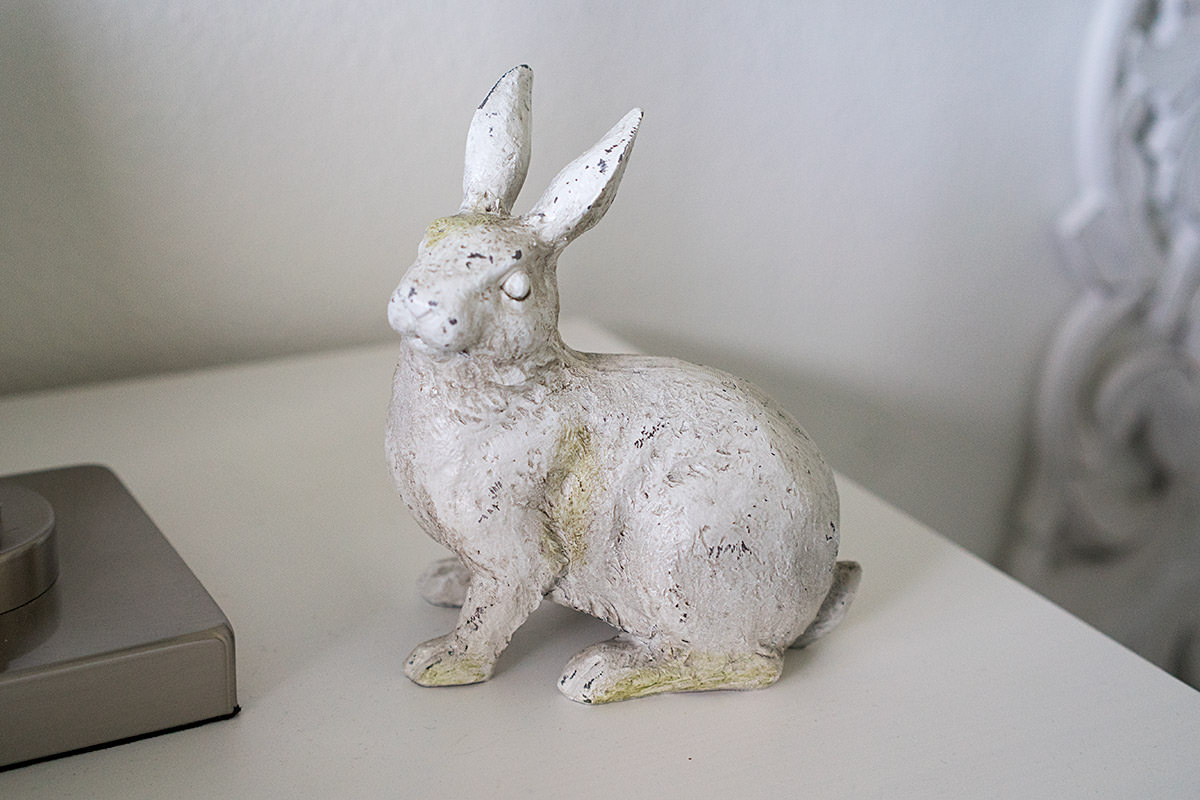 That rabbit didn't work either, so I found another antique store rabbit plus a tall fellow that was on sale at Pier One. They're on the dresser behind the television..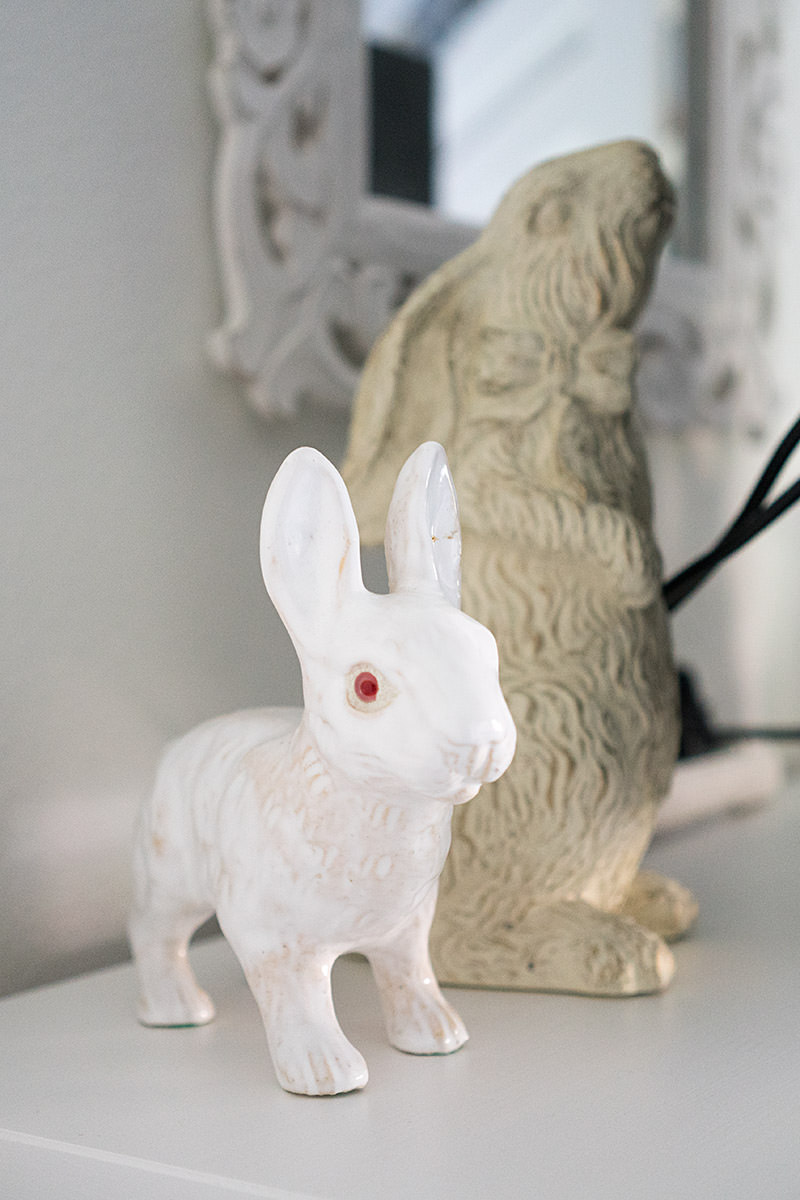 When neither of those rabbits worked, I finally struck gold with bunnies that did work. Those ended up on the other side of the television...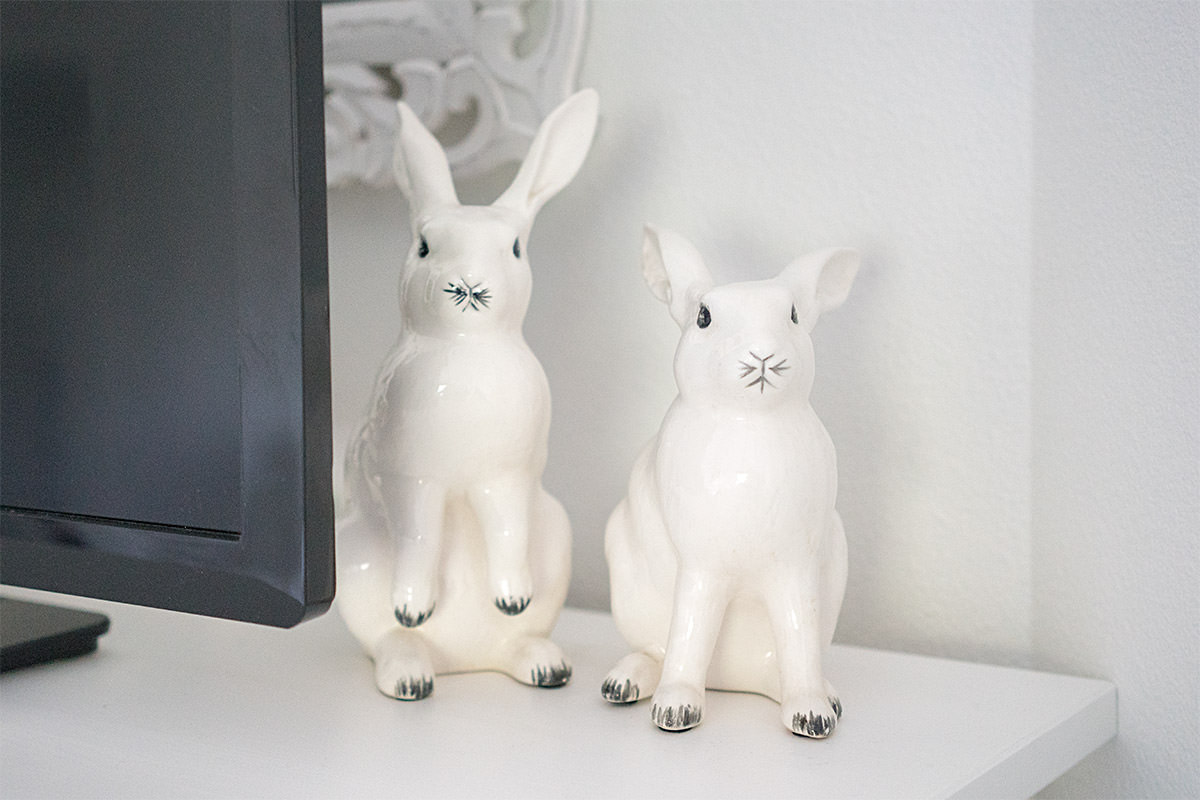 With all my rabbit decor needs met, I ended up buying a plush bunny for the bed to tie everything together...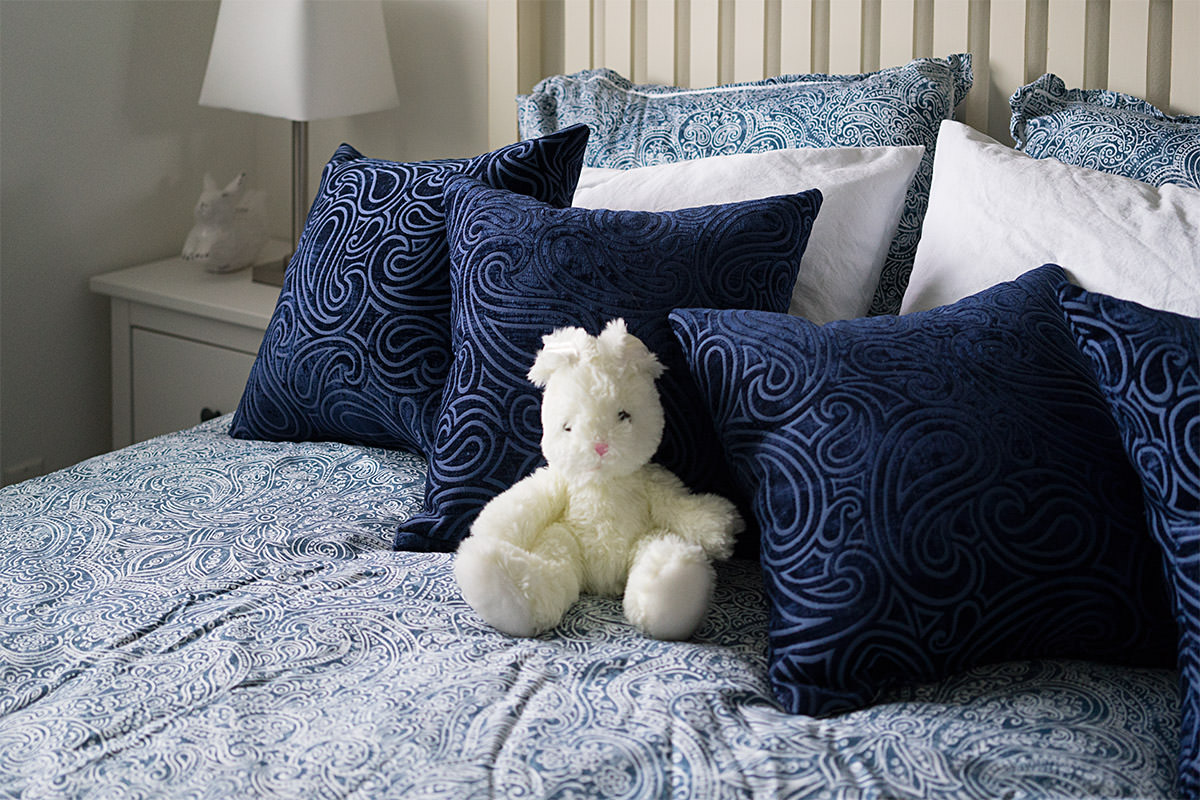 The cats like to attack the thing every chance they get...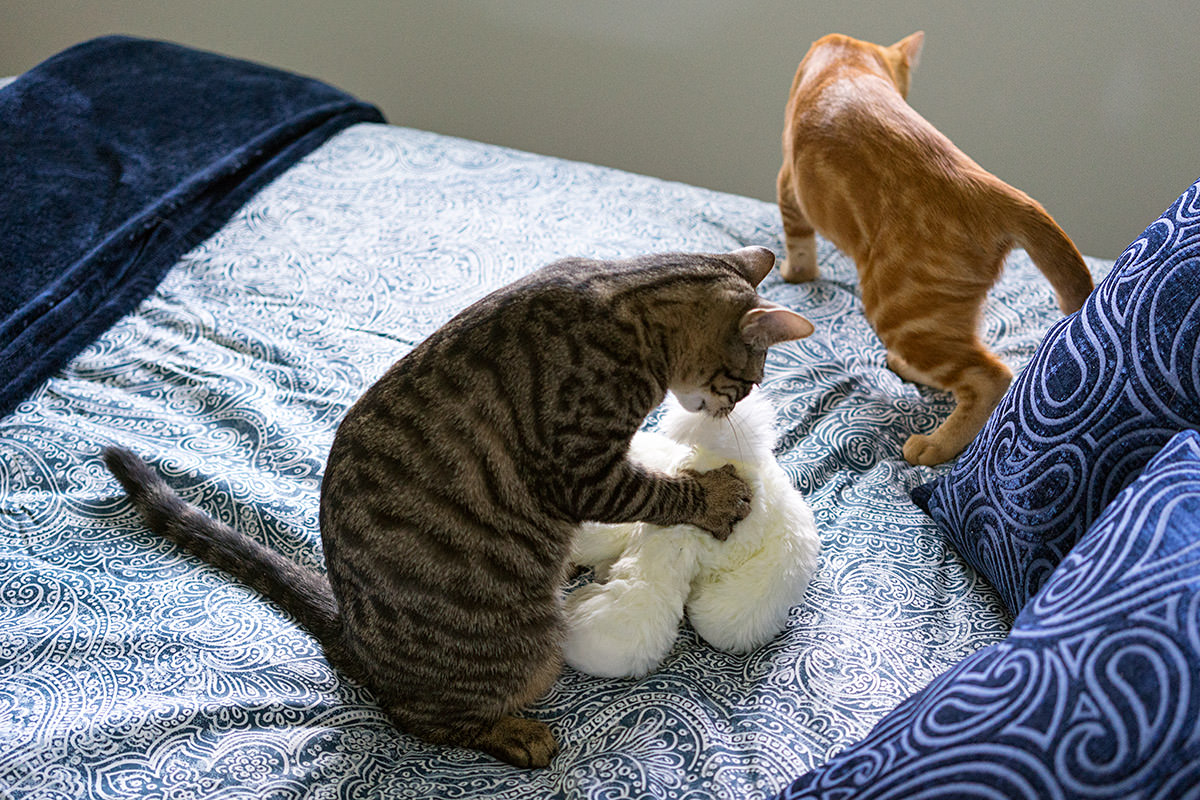 And that's it for bunny rabbits.