Welcome to Remodeling Week at Blogography!
After the guest room furniture had been purchased, the next step was to figure out what I wanted to do for the textiles. Eventually I settled on a Liz Claiborne bed set that had a pattern I didn't hate. The matching window valance was incredibly expensive, so I found a Liz Claiborne solid that matched (I needed two because the window is apparently wider than average)...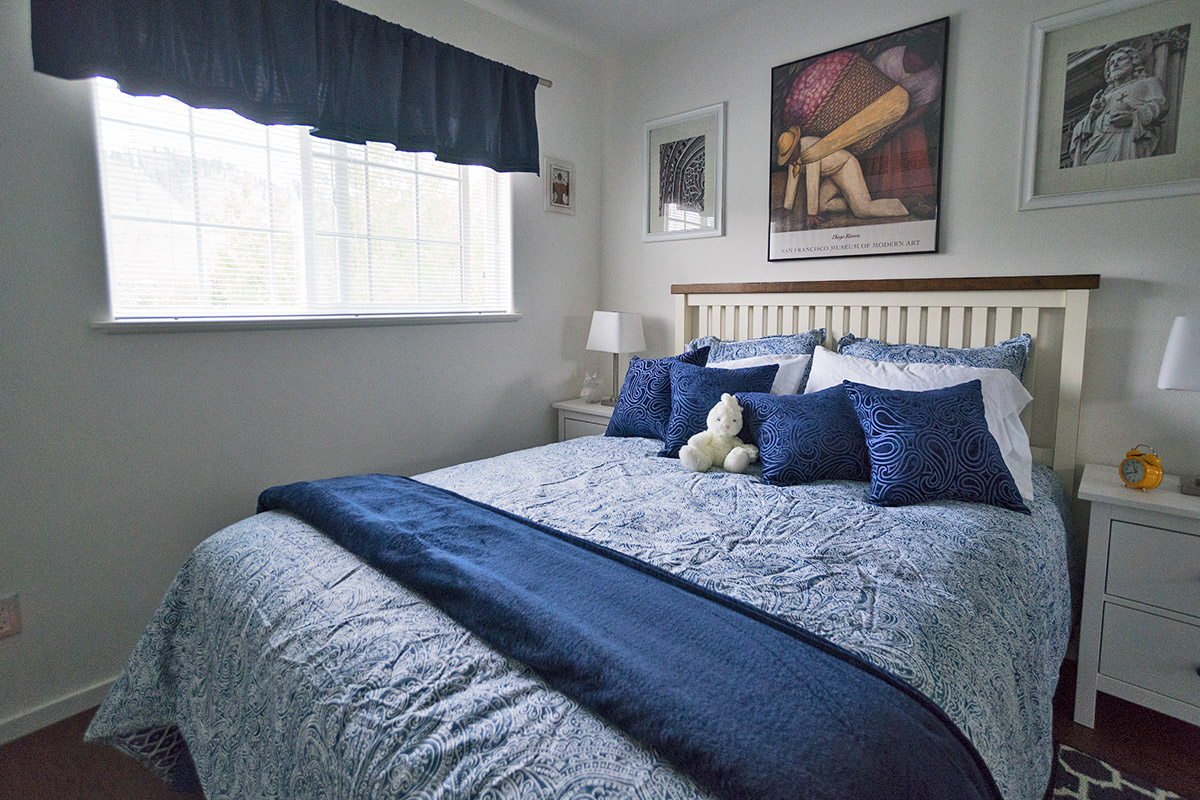 The pattern on the bed cover is called "Arabesque" but it's reversible to a paisley kind of design I liked better...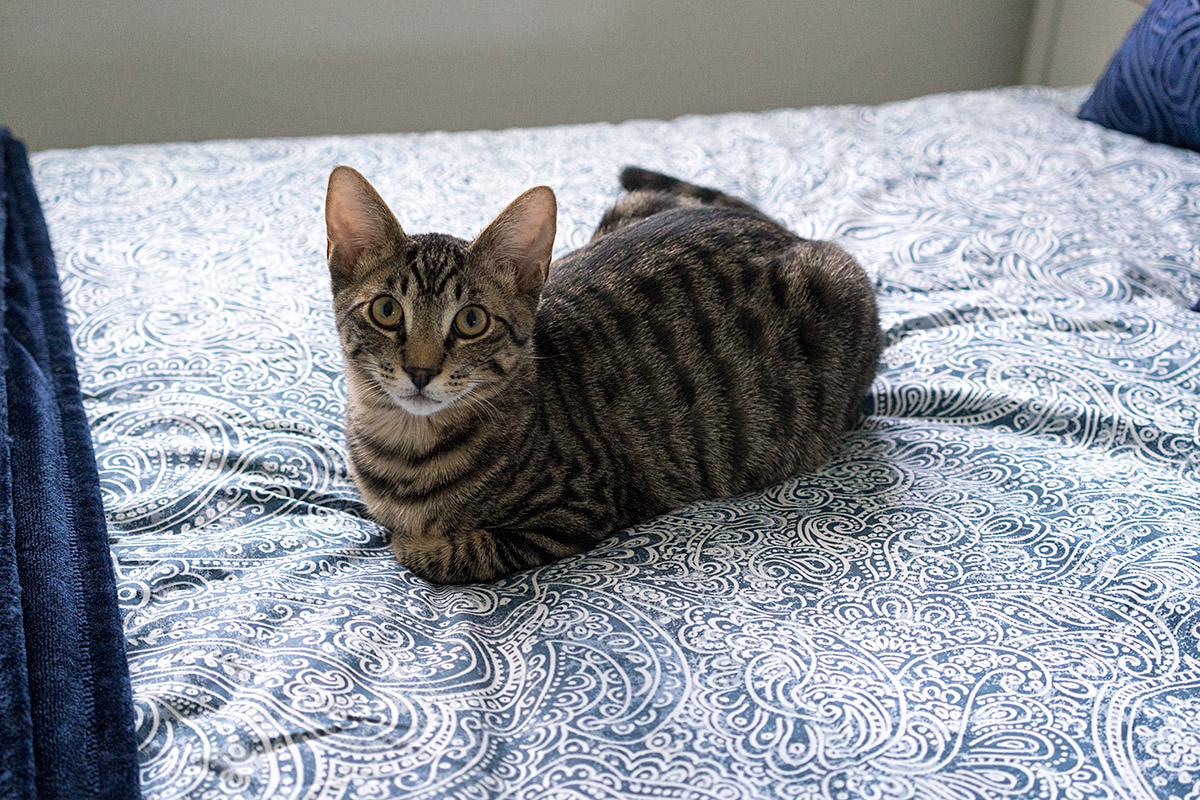 The bed looked a little plain, so I took a cue from my sister's guest room and added pillows. I found them on close-out at Fred Meyer, and they worked perfectly...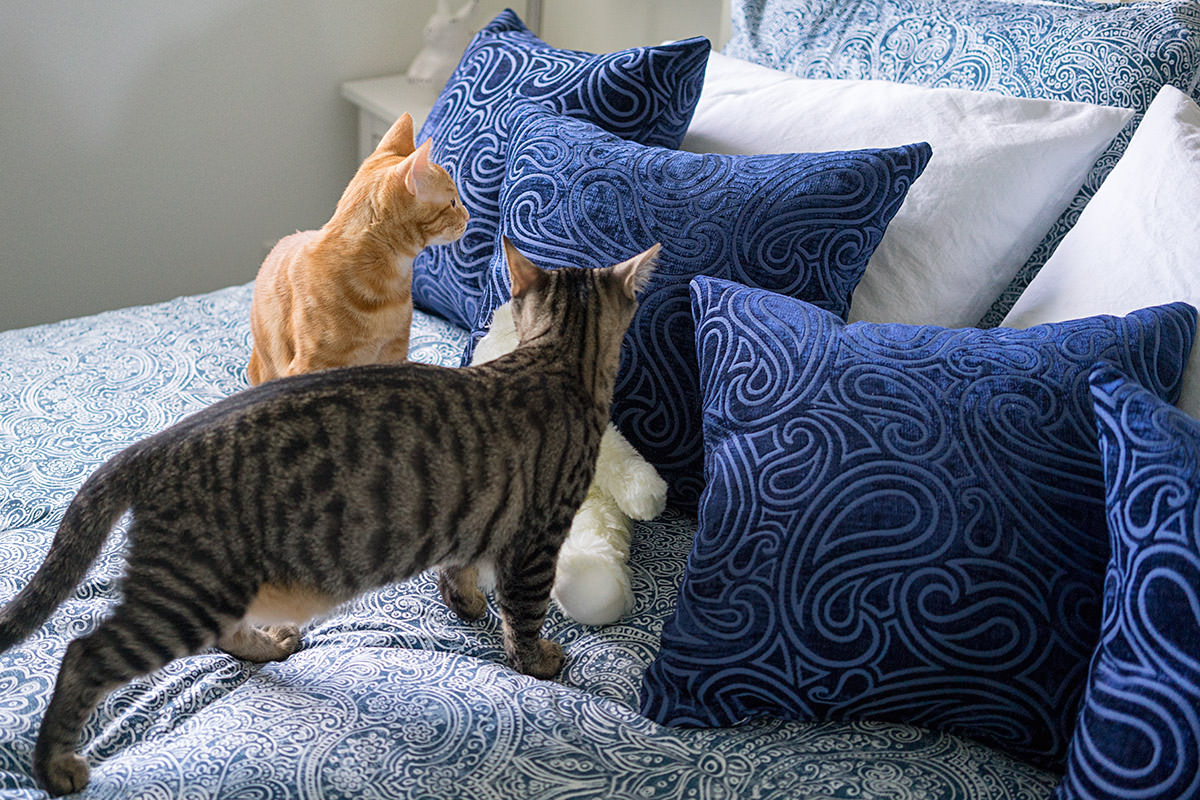 When it came to the rugs, this time I went back to the "Arabesque" pattern for inspiration and found some nice-looking options at Shopko that weren't matchy-matchy blue, but a darker grey-blue...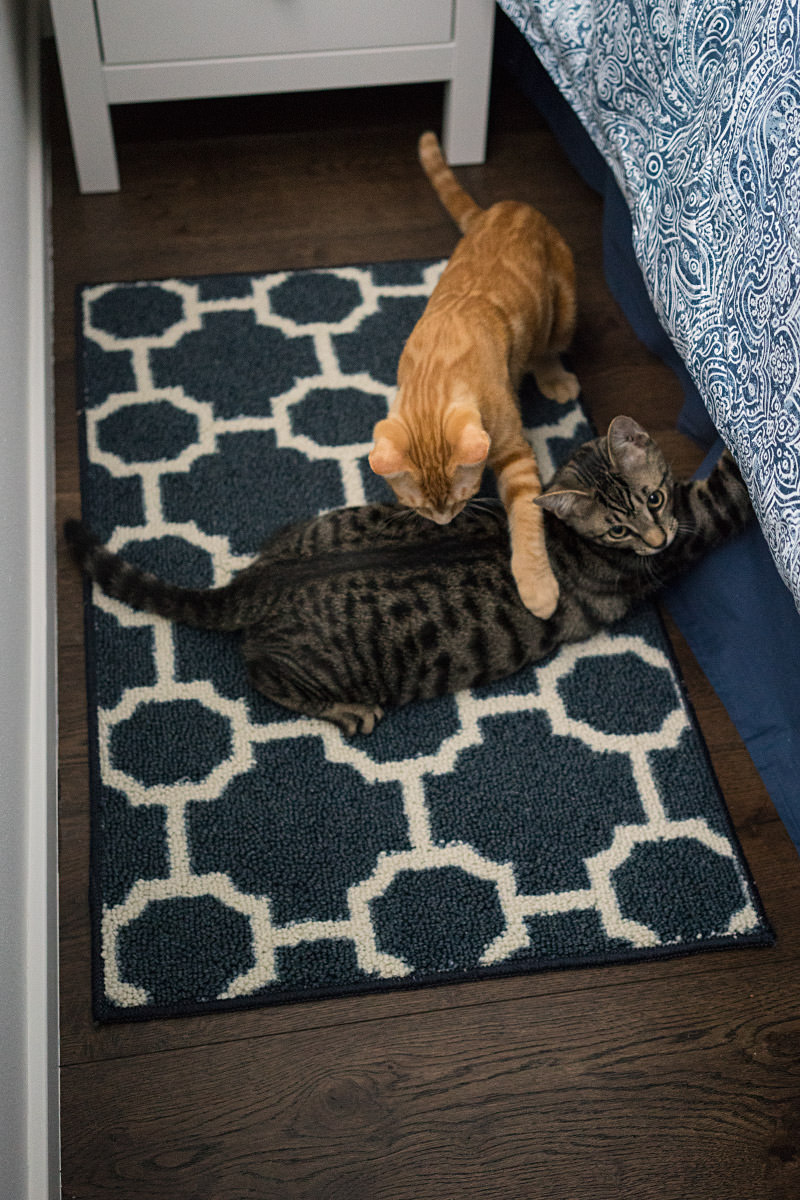 Yes, the cats decided to get in the way everywhere I pointed the camera. The hams.
In addition to the blanket across the base of the bed, I bought a comforter and some cotton blankets in case my guests get cold. IKEA has nice "under-bed" scooters that work perfectly to store them...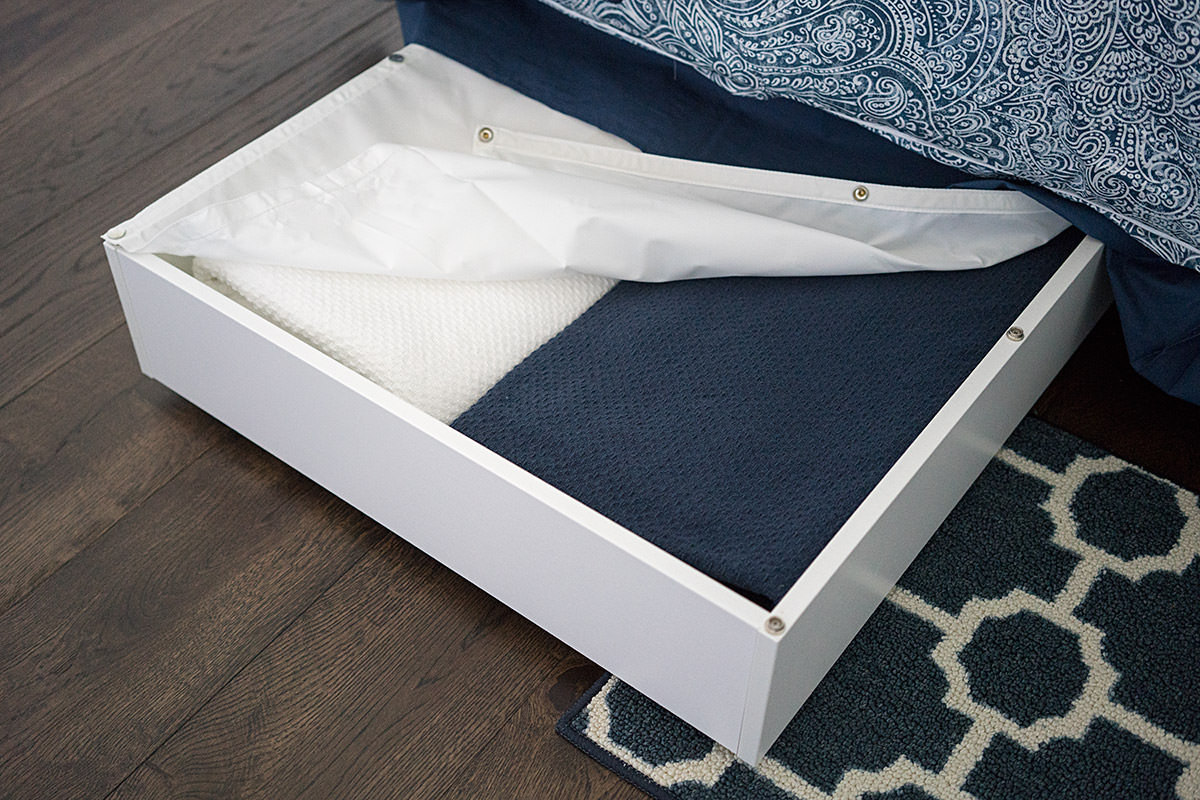 And that's that for textiles.