Got out of work around 4am, which was nice. And pretty much on-time. A pleasant change from last time when things ran nearly a day late. I celebrated by sleeping in early, then catching up on work back home.
I decided to spend the night closer to the airport, and headed back to Portland. Partly because I'm familiar with the city and comfortable hanging out there... but mostly because amazing dessert was calling me from the Flatbread Company. In the Summer they have a Maine blueberry cobbler that's to die for. in the Winter it's usually apple cobbler, which is almost as good...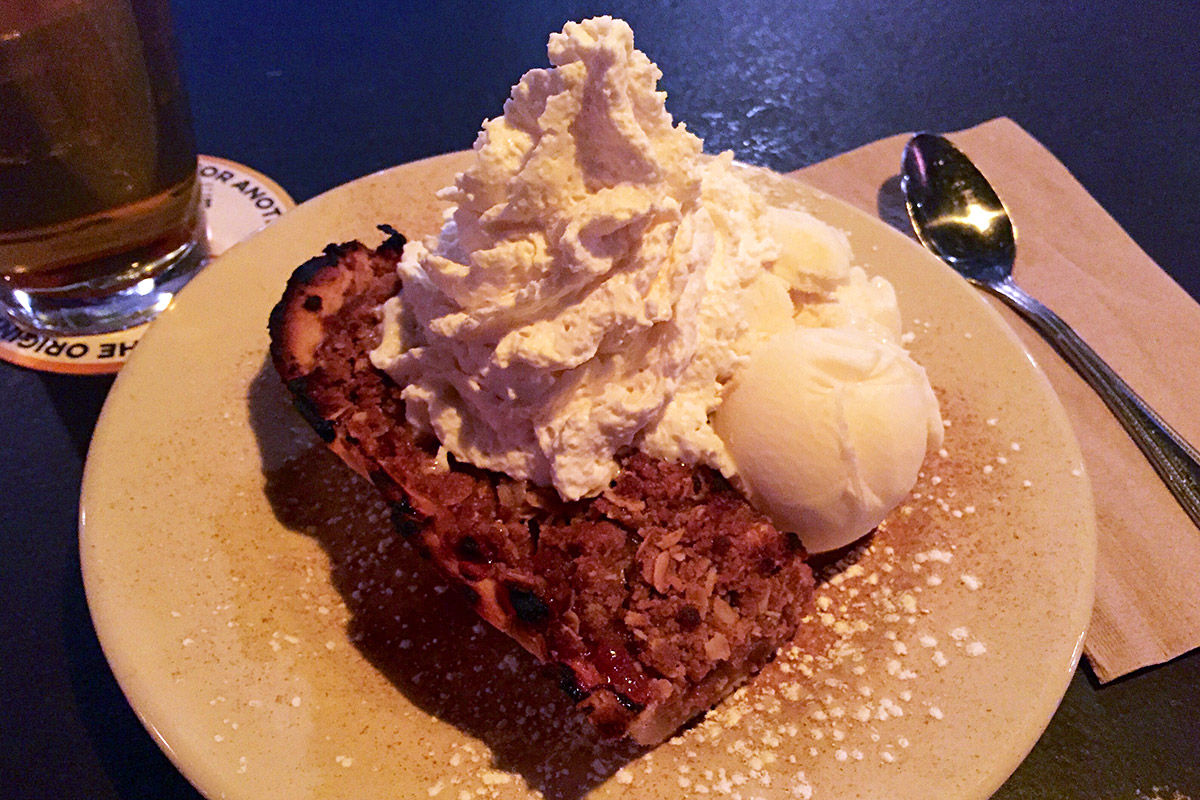 But I'm getting ahead of myself...
Noon. Check out of the Hilton Garden Inn Auburn Riverwatch. Which was a lot weirder than usual. Even though I was specifically told it wasn't. There I was loading the trunk of my rental car in the hotel parking lot when a big black pickup truck comes squealing up beside me. A guy leans out the passenger-side window and is waving a yellow piece of paper. "HEY! HEY! YOU WOULDN'T HAPPEN TO WANT A HOME THEATER AUDIO SYSTEM INSTALLED, WOULD YOU?!?" — "Uhhhh... not unless you want to drive 3000 miles to my house..." — "THIS ISN'T WEIRD... WE'RE HOME AUDIO INSTALLERS!" — "And you're looking for business in a hotel parking lot where people you find probably don't even live in the area?" — "No... we're looking in ALL the parking lots!" — "Um... okay?" — "THIS ISN'T WEIRD! WE'RE INSTALLERS!!!"
12:30pm. Drop by the Home Depot in Topsham to see if they have the towel loop I was shorted when my local Home Depot ran out. And they did! If my luggage goes missing again, at least I'll have something to pack home with me.
1:30pm. Check into my hotel and have housekeeping barge in on me while I'm answering emails. At least I had my pants on this time.
2:30pm. I still have tons of work to catch up on, so I can't really go out... but I'm too hungry to avoid eating. So off I go next door to Micucci's Italian Grocery where they have this amazing slabs of Sicilian pizza I love...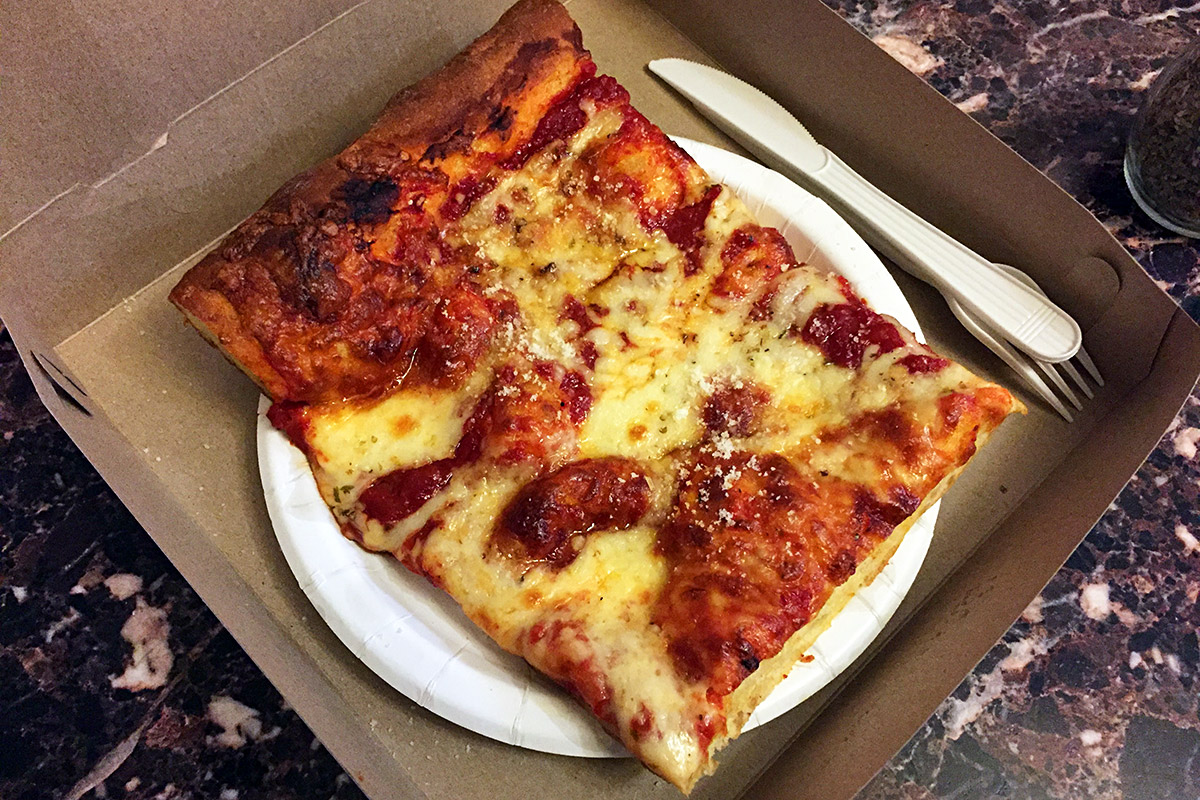 4:30pm. Still full from pizza, but hot apple crisp from Flatbread Company cannot be denied.
Midnight. My new lip balm is Maine blueberry flavored. As a result, the entire room smells like a blueberry muffin exploded. This made me hungry again, so I went to the hotel gift shop to see if they had a snack. I am now eating an entire tub of DIBS ice cream snacks at midnight because it's the only thing they had that sounded good. This is not going to bode well for a good night's sleep... but oh well. What else is new?
1:30am. I write this post then plan on surrendering to sweet slumber. Hopefully.

And... that was pretty much it. This probably sounds like I spent most of my day eating, but almost all of it was spent working.
Sadly, no time for pretty pictures like last time.