Today my work took me to Auburn, Maine. A pleasant city that's about an hour north of Portland and one half of the "twin cities" of Auburn & Lewiston.
As I mentioned yesterday, my hotel of choice in the area is the Hilton Garden Inn Auburn Riverwatch. And the river in question being watched? The Androscoggin River, which divides Auburn and Lewiston.
Or so I would guess.
In the many times I've stayed at the Riverwatch, I've never had a room with a view of the river so I can actually watch it.
But this time I asked at the desk if they could hook me up. Since tourist season is dead, dead, dead this time of year, it wasn't a problem...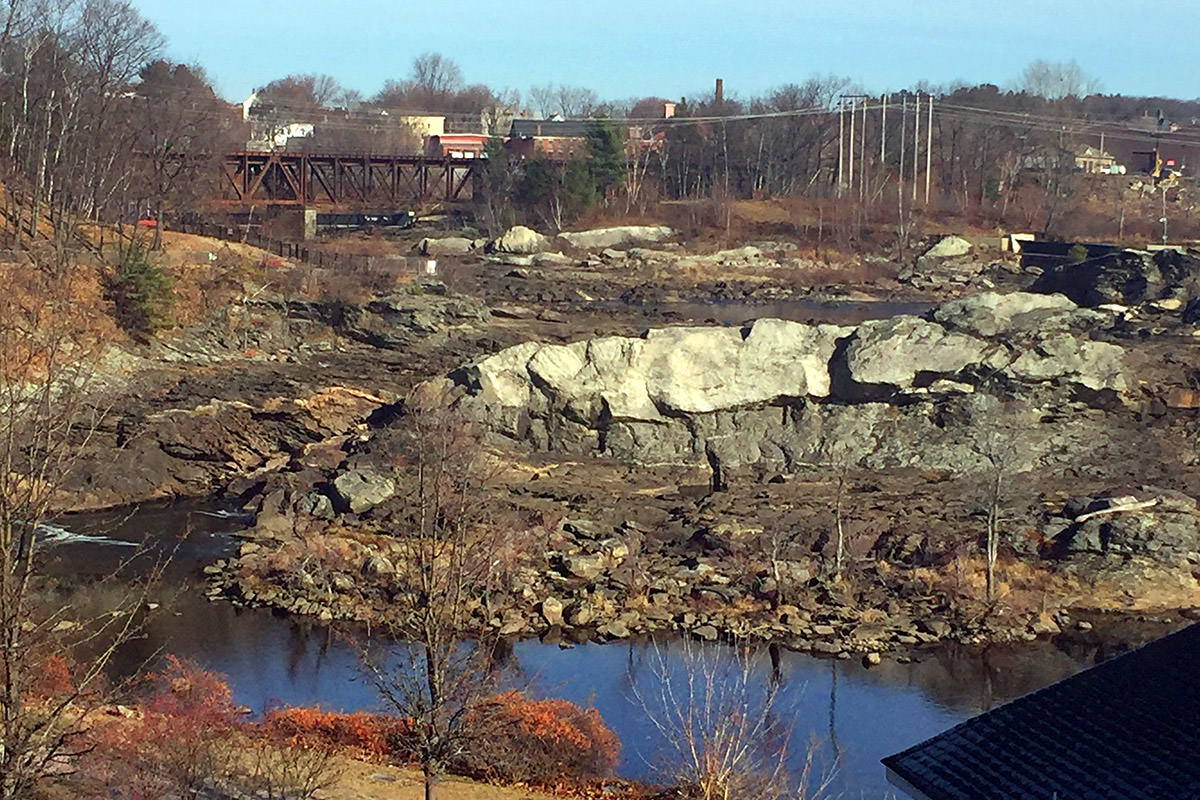 Huh.
Not quite the awesome view I was expecting.
I'm guessing that it's a lot more interesting in the Summer.
Anyway... work is a long, drawn out affair that will last well into tomorrow. Lucky for me, I was able to escape for a short dinner break. That isn't always possible, so it's kind of nice when it happens. Must be time for She Doesn't Like Guthries!
Guthries is probably my favorite place to eat in the region, and I have no idea how that's even possible. There is no kitchen. Just a couple panini presses and a small stove behind the bar... and yet they turn out these amazing meals. Their Sweet Potato Burrito is my favorite, but everything I've ever eaten here has been fresh and delicious. Magic?
As if that wasn't enough magic, United called and told me that they found my luggage. Unfortunately, since I have no idea where I'll be tomorrow, I can't tell them where to deliver it. Hopefully I'll be able to swing by the airport and pick it up myself... but I have an extra pair of underwear and socks if it turns out I can't.
My bag being found is a huge load off my mind because one of my favorite shirts in existence is inside. And it's not like I can just order another Jarrod Saltalamacchia Boston Red Sox T-shirt seeing as how he's no longer with the team.
And now... back to work.