And so Donald Trump hosted Saturday Night Live tonight.
This has been a gig mired in controversy... with Trump being a big ol' racist and all. There's been calls for boycotts against the show, boycotts agains SNL advertisers, and boycotts against NBC. And it's all perfectly understandable. Bonus screen time for a racist presidential candidate is just not cool, and I totally sympathize with the sentiment of a boycott.
But there was no way I was going to miss another appearance by Larry David as Bernie Sanders in the cold open...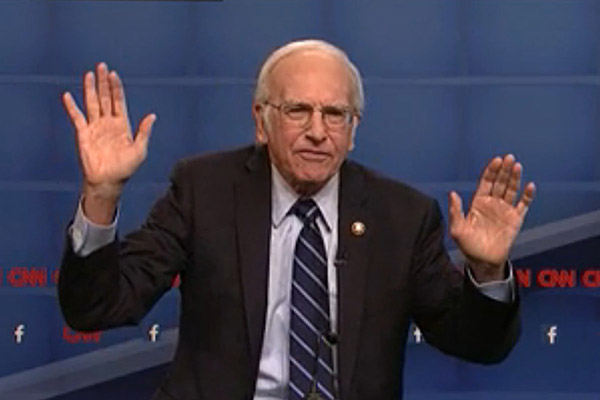 And it was awesome, as expected. As for the rest of the show?
Painfully bad and unfunny.
And Trump sucked. Sucked hard. S-U-C-K-E-D.
And something tells me that he's a better actor and comedian than he would be a president.