What...
What just happened?
Last night I was sleeping with just a sheet on my bed... tonight suddenly I've got three blankets and a comforter going on. Shouldn't this have been more of a progression? Add one blanket for a week or two... then another... then another? Alas, no. The weather has gone from pleasantly brisk to full-on cold overnight.
Errr... well... overday, I guess.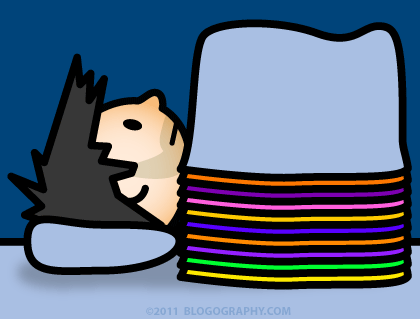 Not a big fan of Winter. Missing Fall already.
Kinda wish we could go from Fall to Spring and skip over winter.
Like last year. We didn't even get snow last year.
Thanks, global warming!