Still recovering from my sleep-deprived trip to Maine.
Last night I bought milk for cereal and had a surprise when I went to pour it. It wasn't milk... it was half & half! I didn't understand how this happened until I ran back to the store so I could have cereal for breakfast...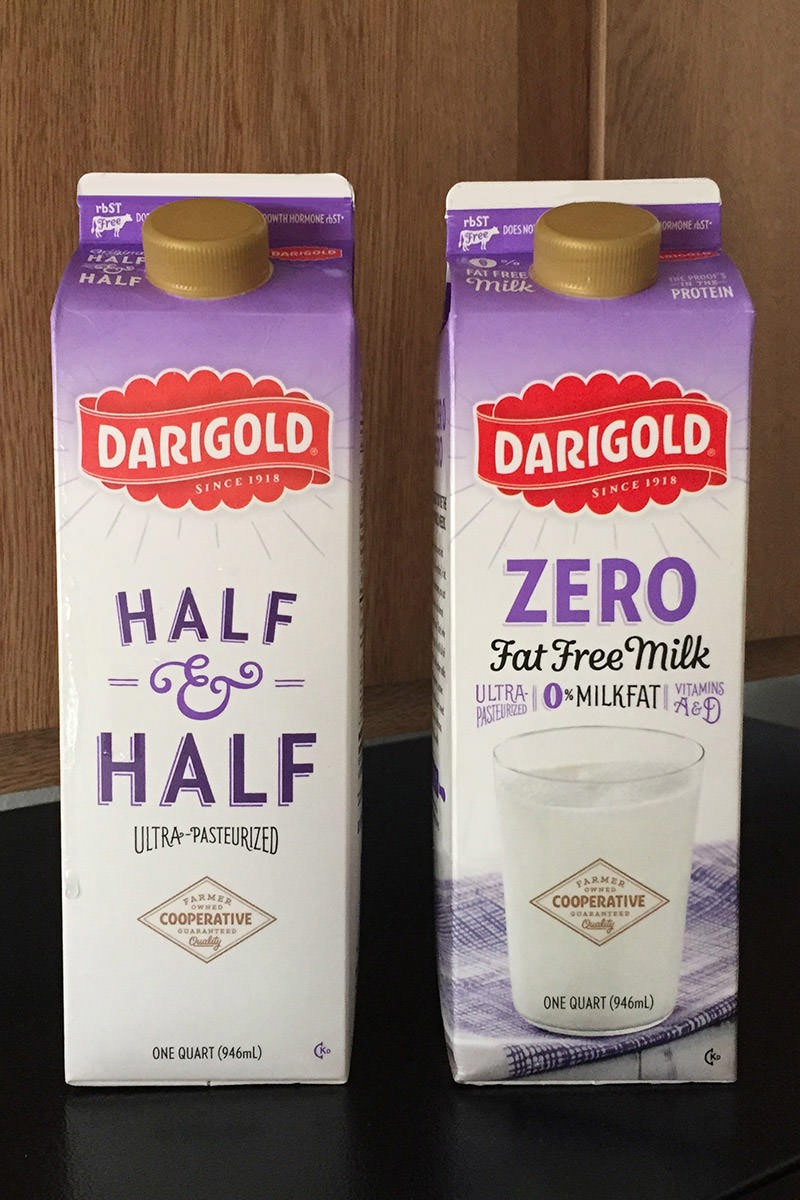 When the cartons are angled towards you, all you see is purple. Somebody at the store got confused and loaded the fat-free milk section with half & half. I didn't bother checking because I buy milk from the same spot week in and week out.
Pretty crappy of Darigold to not do color-coding right. If you're going to make two different items the same color, you should at least try to differentiate them design-wise. ON THE PART PEOPLE ACTUALLY SEE!
What does one do with half & half anyway? What is it even? Half milk and half fat? Scary.