I am a massive Star Trek fan.
If you were to look up "trekkie" in the dictionary, there's a photo of me making the Vulcon hand-salute.
Alas, I never cared for what followed the original series. Star Trek: The Next Generation was okay, I guess, but future viewings revealed that it was my thirst for new Trek that allowed me to tolerate it in the beginning. Star Trek: Deep Space Nice was about the most boring show on earth, featuring a non-shape-changing shape changer and stories that rarely went anywhere. And don't get me started on Star Trek: Voyager, which was near-agonizing in its banality. I pretty much gave up on all the spin-offs after a season or so. Everything in the future of the Star Trek future was way too sanitized and not at all Trek-like.
And then came Star Trek: Enterprise...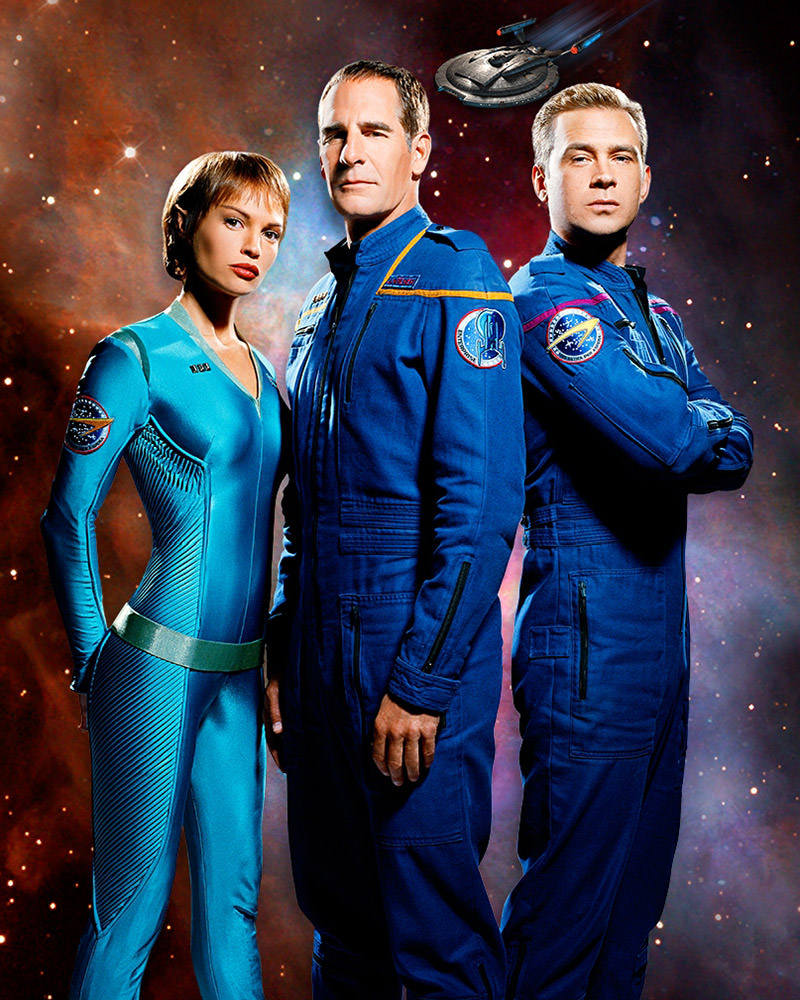 I admit to having very high hopes for the show. Scott Bakula seemed the perfect choice for captain, and the idea of setting the show before the original Star Trek hinted at a more adventure-filled, gritty series. And, indeed, it did end up being leagues less clinical and sterile than the three incarnations that preceded it.
Also... Jolene Blalock as Vulcan Chief Science Officer T'Pol...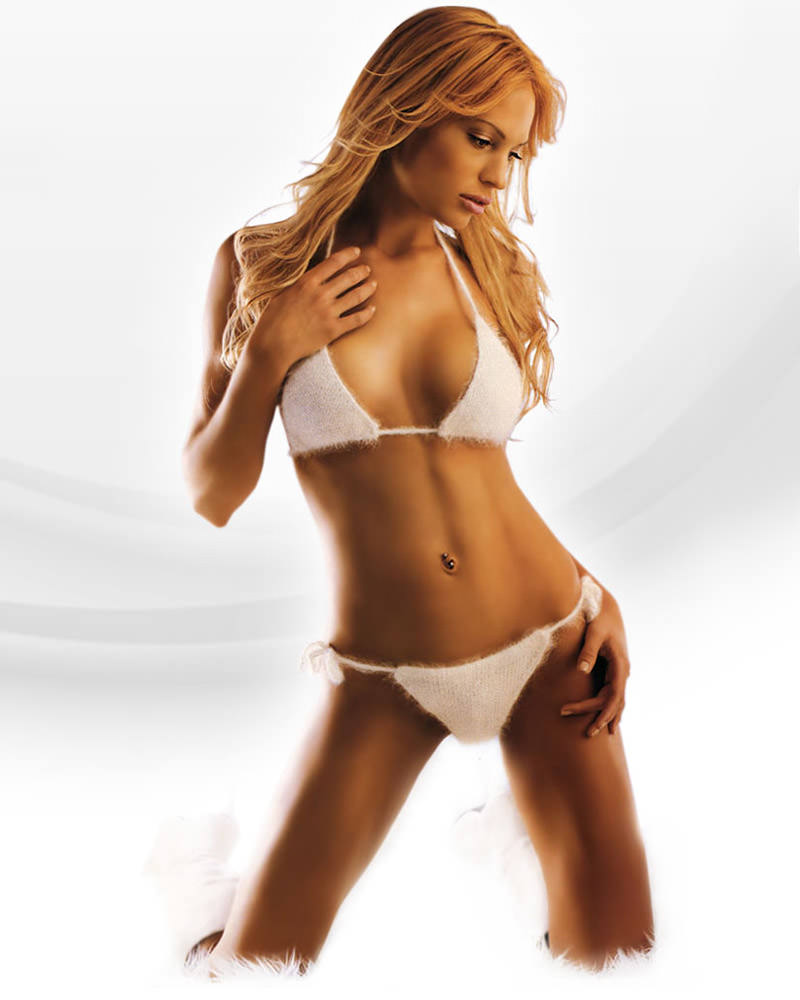 Enterprise started off okay, but quickly slid into utter stupidity with its overreaching "Temporal Cold War" plotline that shackled the show to shitty stories that over-complicated everything. I was ready to give up after the first season, but the second episode of the second season, Carbon Creek, was so great that I decided to hang on.
It didn't last. A few episodes later and I stopped watching completely. I gave Enterprise another try when it was renewed for a third season, but the whole Xindi/Expanse storyline was worse than the "Temporal Cold War" crap, so I bolted for good.
Fast forward to last month.
A friend mentioned that they had been re-watching Deep Space Nine and had finally made it to the evil "Mirror Universe" episode that was their favorite. Since I never got past the first season, I was intrigued. I loved the "Mirror Universe" episode of the original series, and didn't realize it had been revisited...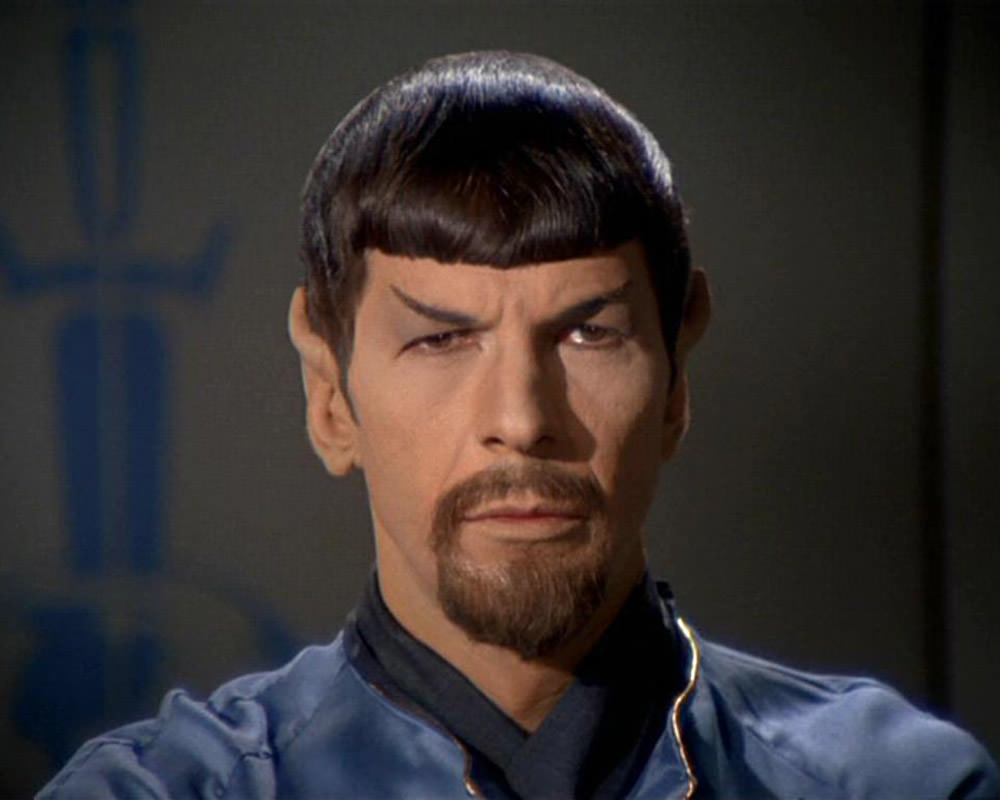 So I watched the episode. After which I watched the follow-up DS9 "Mirror Universe" episodes as well.
Then my friend gave me a list of other DS9 episodes he thought I'd like... including an amazing one called The Visitor. Turns out once you ditch the crap episodes there's some gold in them thar hills.
And then my friend dropped another bombshell... "Did you know there were "Mirror Universe" episodes of Enterprise as well?" No I did not. I never watched any of the fourth season. But I signed up for a free week of CBS Streaming so I could check it out.
Only to discover that the fourth season of Star Trek: Enterprise is pretty darn amazing. Absolutely some of the best Trek I've seen since the series began.
What in the hell happened?
From what I can tell, they ditched Rick Berman and Brannon Braga as show-runners and replaced them with somebody who wanted to get back to real Star Trek by acknowledging the best of what had preceded him, but without all the hideous baggage that Berman & Braga had piled on over the previous three Trek shows. His name is Manny Coto, and he completely salvaged the Trek Universe.
Only I never knew about it until now.
So here I am... watching terrific episode after terrific episode of Enterprise Season 4, enjoying Star Trek in a way I haven't experienced in years. It's got so many beautiful hooks to the original series that I'm in Trek heaven! Even when they work in stuff from the three spin-off series, it's in service to the original show! How cool is that? It's all such genius!
Until I get to the last episode of the fourth season and the final episode of the entire series titled "These are the Voyages...".
And it is complete and total shit.
Absolutely everything that had been improved over the past 21 episodes to fix the show had been abandoned for something so awful that I wish I had never seen it. Not only did it senselessly kill off a main character for no good reason, it wasn't even an episode of Enterprise... it was yet another fucking pathetic episode of Star Trek: The Next Generation! William Riker and Deanna Troi are the focus of the episode with Enterprise taking place entirely within the holodeck. The whole damn mess was a complete and total "fuck you sideways" to the cast, crew, and everybody working on the show... not to mention all the fans who kept watching.
What in the hell happened?
THEY BROUGHT BACK RICK BERMAN AND BRANNON BRAGA!
Who the fuck were those two fucking in order to get the right to come back to Enterprise in its final minutes to utterly destroy it? I have no clue. But I'm now beyond incensed.
But happy to have seen some new Trek that didn't suck.
Well, it was new to me.