I would have bet one million dollars that the special interest lobbyist pig-fuckers representing AT&T, Comcast, Time Warner, Cox, and all the other internet provider assholes buying off our corrupt politicians would have killed net neutrality by now.
So imagine my surprise...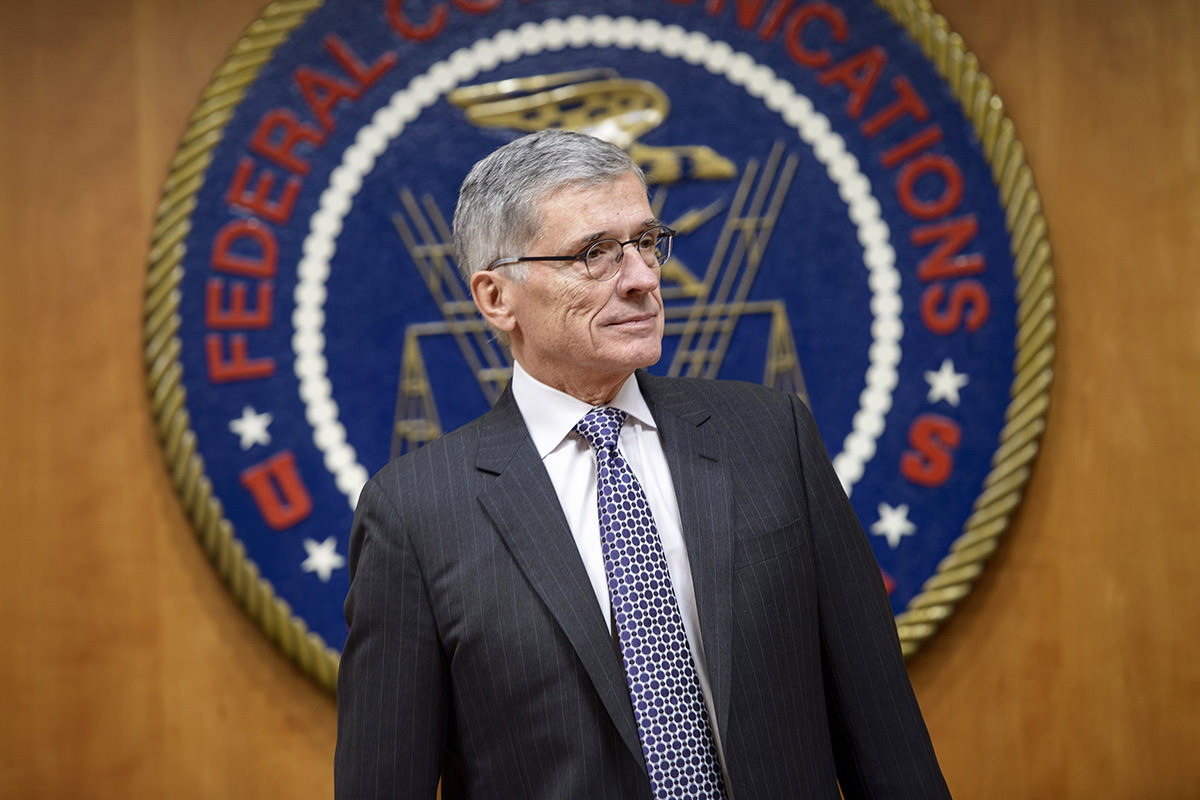 Photo by Brendan Smialowski/AFP/Getty Images
FCC Chairman Tom Wheeler: This Is How We Will Ensure Net Neutrality
Of course, this is not to say that internet freedom has been won... I'm sure pig-fucking lobbyists representing internet conglomerate assholes haven't even begun to explore new ways to buy control of the internet from our corrupt politicians.
Where there's billions of dollars, there's a way, after all.
In the meanwhile, however... surprisingly good news on the net neutrality front. A public utility it is. For now
Not surprisingly, there's still a bunch of politicians with their lips firmly planted on Comcast/AT&T/Time Warner/Cox cock that have escalated their hand-wringing about how net-neutrality is bad for the internet. Remedial Senator and All-Around Dumbass Ted Cruz went so far as to label it "ObamaCare for the Internet." I have no idea what the hell that's supposed to mean... but apparently it's bad.
Bad how?
Well... the arguments seem to go like this...
HOLY FUCKBALLS! WE'VE JUST HANDED OVER CONTROL OF THE INTERNET TO THE GOVERNMENT! Except... not really. This is not so much the government "controlling" anything as it is them making sure data is kept free. Since all data is going to be treated equally from here on out, control of the internet resides with the American people using it. THEY get to decide what is a priority to them. Without net neutrality, control would reside with companies like AT&T, Comcast, Time Warner, and Cox... all of whom would be able to dictate which data has priority, which data is worth more money to access, and even if certain data could be accessed at all.
NET NEUTRALITY IS UNFAIR! BANDWIDTH-HOGGING USERS PAY THE SAME AS REGULAR USERS! This is about the stupidest thing I've heard in a long while. Show of hands... who honestly thinks that AT&T, Comcast, Time Warner, and Cox would lower prices for customers who use less bandwidth? Anyone? Anyone? Didn't think so. Remember... these are the same assholes who won't let you pay for only the channels you want to watch when it comes to cable television. They bundle bunches of channels together so they can suck the most money possible out of their customers. These are the same assholes who charge outrageous fees for cellular text messages, even though the cost of delivering them is practically negligible. These are the same assholes who are eliminating unlimited data plans as a way of getting more money out of their data users... bit by bit. Make no mistake... no mistake... the only thing that would change if net-neutrality were defeated is that prices for some (most?) users would go up. Sure they'd undoubtedly offer a token "low bandwidth" plan... but anybody thinking it would serve their average user is seriously deluded.
IT'S ANTI-COMPETITION! IF EVERYBODY HAS TO OFFER THE SAME DEAL, THEN WHERE IS THE INCENTIVE TO INNOVATE AND COMPETE? Crazy talk. Just because all data has to be treated the same, who says that internet providers can't charge more money for higher internet access speeds to that data? Oh... wait a second... MOST OF THEM ALREADY DO! ISP competition is offering more for your money versus other ISPs. When I walk into my local cable company, there's huge posters splashed everywhere saying "OUR INTERNET IS 20 TIMES FASTER THAN DSL!" How in the hell is net neutrality going to threaten that? Assuming you have a choice where you live, the company offering the best access speed for the best price has an advantage over your other choices. Net neutrality isn't going to change that.
NOW BIG COMPANIES HAVE A STRONGER MONOPOLY AND NEW ISPs CAN'T BREAK INTO THE MARKET! I actually had to have somebody explain this to me, it made so little sense. The idea is that some brilliant company comes along with a new and innovative ways of accessing the internet for less money... but their method involves charging more for some services than others. Since net neutrality forbids this, they never get to open their doors and their brilliant internet access technology is denied to people forever. Well, okay, it still makes no sense to me, but I'll give it a shot. The only way that current ISPs could possibly be a bigger monopoly than they already are would be if AT&T, Comcast, Time Warner, and Cox merged into one company. Period. No little company is ever going to have a chance because the stakes are too high for the big guys to ever allow a loss. Otherwise we'd have new cable companies popping up which allow their customers to pay for television channels ala carte. How do I know? BECAUSE THAT'S WHAT

EVERYBODY

WANTS! It would take a massively huge company... like Apple or Facebook or Google... to break up what we have now. Net neutrality ain't changing that either. Unfortunately.
BANDWIDTH IS A FINITE RESOURCE. IF YOU CAN'T REGULATE BANDWIDTH BY BEING ABLE TO CHARGE MORE FOR THOSE WHO USE IT THE MOST, THE INTERNET WILL FAIL, AND CRITICAL SERVICES LIKE EMAIL WILL BE IMPACTED. Yes. That's a terrific reason to create a two-tiered internet where only those who can pay for heavy bandwidth get the luxury of being able to use it! Or... not. You know what's killing email right now? Spam. You know what's going to be killing email after net neutrality is implemented? Spam. And you know what's going to still be killing email once we reach peak bandwidth and emails are delayed or fail to get through? Spam. So when do we fix that problem? You know what's killing the web right now? Viruses. You know what's going to be killing the web after net neutrality is implemented? Viruses. And you know what's going to still be killing the web once we reach peak bandwidth and website pages are delayed or fail to get through? Viruses. So when do we fix that problem? And what about transactions? Fraud. And what about security? Cyberterrorism. Etc. Etc. Etc. So when do we fix those problems? Companies are increasing their bandwidth speed all the time. They have to, or else their customers will go somewhere else. So, yes, if everything stays the same with the internet and nothing is changed or updated, we're headed for a problem. But does anybody actually think that's the case? No. Infrastructure is constantly being improved for the internet just like it's constantly being improved for cellular phones. This is not to say that we won't run into problems... it's technology, after all... but saying net neutrality is going to be the death of the internet is silly when there are even bigger problems with the internet facing us. Like spam. And viruses. And fraud. And cyberterrorism. Etc. Etc. Etc.
And now we come to the NET NEUTRALITY DOESN'T LEVEL THE PLAYING FIELD... JUST THE OPPOSITE... IT MAKES IT MORE EXPENSIVE FOR SMALLER COMPANIES USING LESS BANDWIDTH THAN BIG COMPANIES LIKE NETFLIX AND FACEBOOK AND YOUTUBE! part of our blog entry...
I saved this for last, because it's just so outrageously stupid. It costs me $12.70 a month to have this blog hosted on the internet. If I wanted to turn it into a business website, it would still cost me $12.70 a month to get it hosted. Yes, if it became a hugely successful business website that got tons of traffic, I'd have to pay more than $12.70 a month to get it hosted because a successful business costs more to run... such is the price of success, but still... $12.70 a month to start.
I assure you that Netflix, Facebook, and YouTube cost more than $12.70 a month to get hosted. But back to the point...
For $12.70 a month, I have a blog that's every bit as accessible to people on the internet as Netflix, Facebook, and YouTube.
And no matter how many billions of dollars Facebook has, net neutrality ensures that they can't use that money to shut me out. They can't pay to have Facebook load faster than Blogography. They can't pay to have Blogography be unaccessible. It doesn't matter how big of a threat to their bottom line Blogography is, Facebook can't use their massive bankroll to manipulate the internet to make me go away*.
If that's not a level playing field, I don't know what is.
Thanks to the internet and net neutrality, a small startup company can take on companies millions of times their size... starting out at $12.70 a month. And there's nothing those massive companies can do to stop them from being on the internet.
Seriously... if that's not a level playing field, what the fuck is?
I can't for the life of me understand how people like Iris Somberg can sit there with a straight face telling me that it's the opposite of a level playing field. Something tells me her lips must be firmly planted on Comcast/AT&T/Time Warner/Cox cock, because this is so obvious as to be painful.
Yet net neutrality became a reality anyway.
I know. It shocked the hell out of me too.
*Of course, if Facebook wanted to pay me millions of dollars directly to make Blogography go away... well... my email address is at the top of the sidebar on every page here.