I don't mind that it's a cold, wet, miserable day... because Bullet Sunday starts... now...

• Super! I am not much of a Seahawks fan, but I suppose congratulations are in order even though I don't understand overtime rules. Looks like I've got two more weeks of insane 12th Man shenanigans to endure...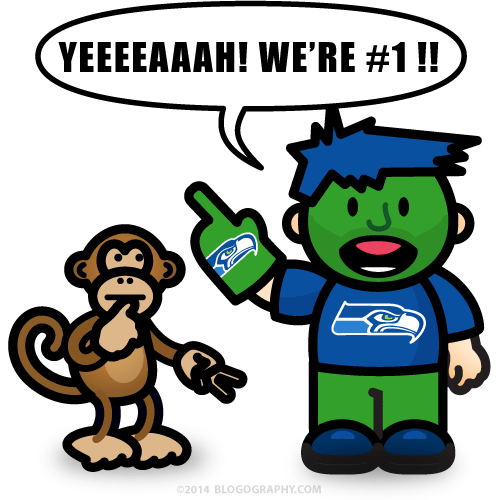 • Maroon! Not a fan of Adam Levine or Maroon 5, but have to say this was an awesome idea for a music video...
Apparently, the grooms were informed about the crash (the band had to get permission somehow, I'm guessing), but the brides were not. Clever.

• Turing! Necessary reading...
Setting The Record Straight For Alan Turing.

• Picture! A while back there was a terrific Instagram photo of a gay couple getting their daughters ready for school that went viral in all the right ways...
Now Nikon has gone and built a really great commercial around it...
A beautiful family. Lucky kids.

• Star-Lord! My totally obsessive man-crush on Chris Pratt continues. The more things like this surface, the more I think this is more than an act... he's a genuinely nice guy who is using his fame for something good. And he's married to Anna Faris...
This devotion to kindness deserves every success...
2017 and Guardians of the Galaxy 2 can't get here soon enough.

• TED! Everything you know is wrong.
The disturbing news being that chimps have a better understanding of the the world than most people... even if by accident. I, for one, welcome our new simian overlords.

• Trews! Russell Brand is a polarizing force of celebritydom whom most people either love or hate. I don't feel strongly enough about him to go to those extremes... and heaven only knows I don't always agree with the guy... but his "The Trews" podcast is essential listening. If nothing else, he's going to get people thinking about current events in a way that may challenge their perceptions. Which is the entire point...
Dead on.

And tomorrow is yet another day that people don't have to work. See you at work.