Virtual desktops have been around for a very long time. But it wasn't until Apple unleashed their version of the virtual desktops in 2007 (called "Spaces") that it became a seamless experience on Macintosh computers.
And essential. At least to me.
By creating multiple desktops using Apple's "Mission Control," you get clutter-free workspaces that you can switch between with a flick of the mouse or trackpad...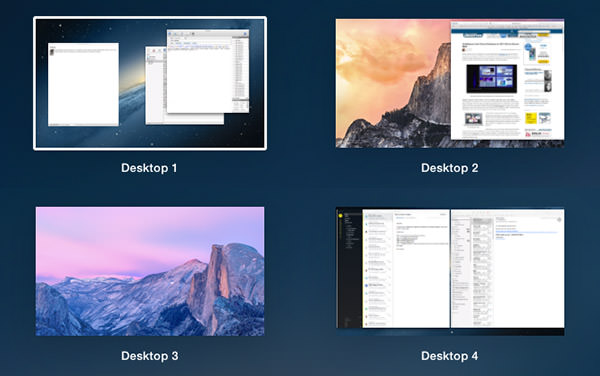 Being able to give each of your Spaces a different background image so you can tell which desktop you're looking at is pretty cool. But the killer feature that makes Spaces so compelling is being able to anchor different apps to a specific desktop...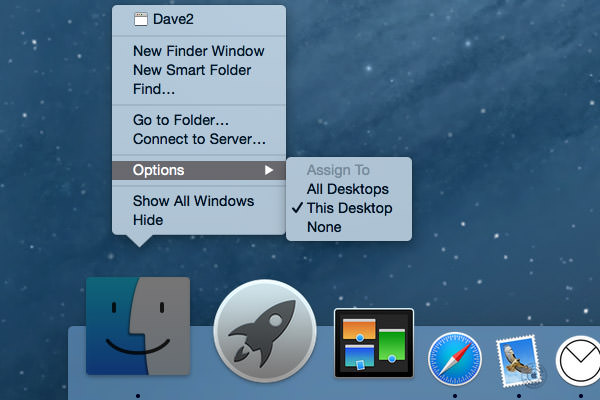 So now when you click on an app icon in the dock, you are sent to the associate desktop automatically without having to keep sliding between all your Spaces. Nice. I've become so accustomed to using Apple's "Spaces" desktops that I don't even think about it anymore... it just The Way Things Are.
Until this morning when they stopped functioning for some reason.
I tried working without virtual desktops, but was quickly driven insane. Instead of effortlessly switching between Spaces I was having to hide and unhide apps... sort through piles of windows... constantly resize app panes... it was a nightmare of inefficiency and trauma. So much so that I wasted precious time Googling a solution (had to kill some prefs) so I could get back to work.
And now I'm a little paranoid... wondering which technology I take for granted every day is going to be the one that gives out next. We've let tech take over our lives bit by bit, and now it has become so integrated into how we function that we don't even notice it.
Until it's gone.
Holy crap don't let Angry Birds be next.