Yeah, yeah, it's Friday and I'm two days early... but I can't mess up my end-of-year lists, so... Bullet Sunday starts now...

• Box! Ooh... look... it's the day after Christmas!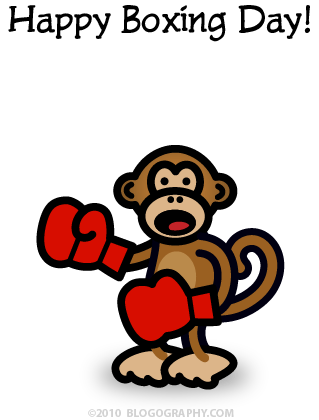 Assuming you celebrate that kind of thing.

• Monkeymedic! When a monkey was badly shocked by an electrical line, a monkey friend did their best to revive him...
Monkey buddies for life!

• Land! One of the gifts from Cards Against Humanity's Ten Days or Whatever of Kwanzaa ended up being one square foot of an island in Maine that they renamed Hawaii 2. My piece is here...
Looks like I'm going to have to see if there's a way to get there for my next trip to Maine!

• Cute! There's an article titled 25 of The Cutest Parenting Moments In The Animal Kingdom that's totally worth a look. Though I'd say a photo I took when I was at Mana Pools in Africa of two elephants teaching a baby elephant how to wash grass is just as cute as any of them...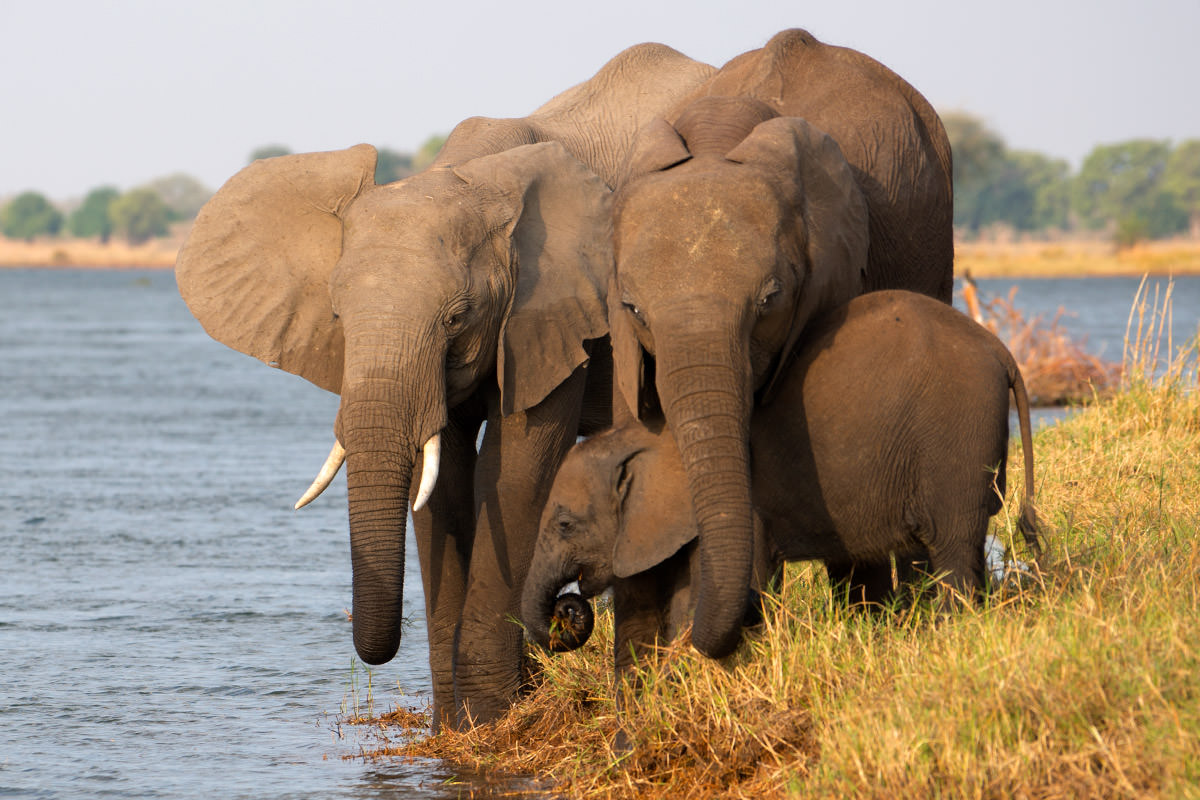 And a photo I took of a mother lion giving her reluctant cub a bath when I was at Hwange National Park is equally sweet...
Doesn't get much more adorable than nature.

• Horrifying! And now for something that's the exact opposite of cute. I was playing Godus (quite a trick when the pile of crap crashes all the time) when a rival tribe, the Astari, started having a celebration. If the celebration makes their people happier than my people, some of my people will defect. I didn't want this to happen, so I used my god powers to call down a meteor strike. I was hoping if I busted some of their buildings they wouldn't be quite so happy. Unexpectedly, all hell broke loose. Before I knew it, all the buildings... and all the little people... were on fire...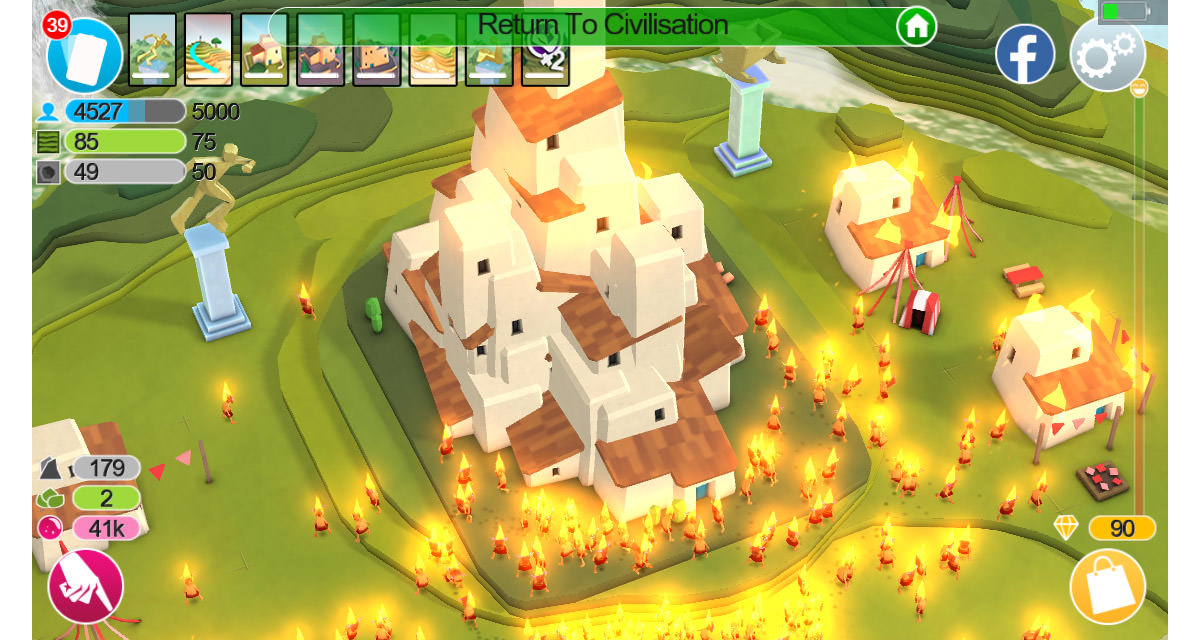 The whole scene was just awful, and I felt terrible all day for the horrific destruction I unleashed. I was going to call down some rain to extinguish everything, but the population plummeted to zero and the entire tribe was gone. Guess this is what happens when people try to play god.

• Quest! I'm a bit obsessed with Questlove, best known as co-founder and lead drummer for The Roots (the house band on The Tonight Show with Jimmy Fallon). He absolutely mesmerizes me with his musical talent... especially when he sits in on drums with a guest band at the last minute (always flawlessly). He can play drums on A.N.Y.T.H.I.N.G. Despite being a fan, I never knew he had a memoir out until last week when I discovered... quite by accident... the book "Mo' Meta Blues." It is fantastic. The guy is even more brilliant than I imagined. Highly recommend checking it out...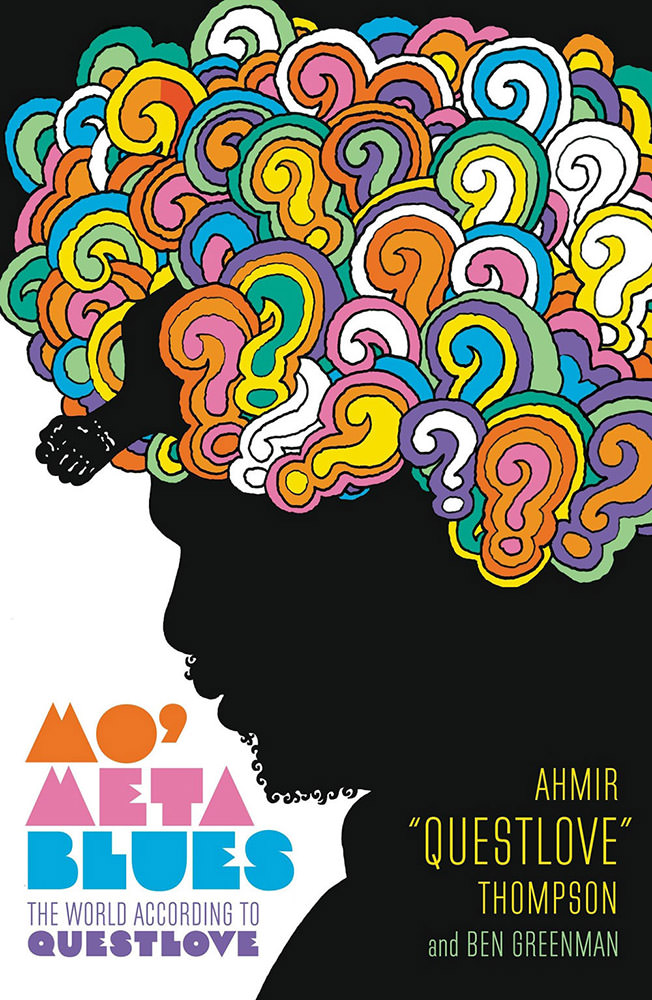 If you need convincing, here's a terrific excerpt over at Salon.

• ASSHOLERY! One of my favorite internet services is DropBox. It's a storage space in the cloud that allows me to share files and keep my work handy no matter where I am or which computer I'm using. I've been paying for DropBox space for years, and have come to rely on its ease and convenience. At least I did until the last update when the fucking assholes moved the buttons to open the DropBox folder and open the DropBox website... replacing them with a "Pro" button...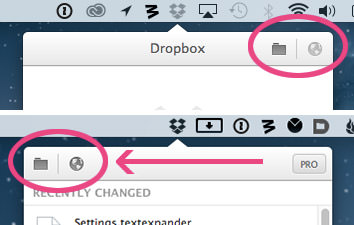 And since I am so accustomed to where the buttons used to be, I'm forever accidentally clicking on that stupid-ass "Pro" button, opening up their idiotic "PAY US MORE FUCKING MONEY" website which I DON'T WANT. And I am absolutely livid. First DropBox trains everybody where to click to get what they need... then they trick you into clicking on an ad? terrific way to treat your customers.
UPDATE: I do have a "Pro" account that doesn't expire until April 2015 and has PLENTY of space available. So I have no idea why I am being told I have to go Pro Pro?

And... that's the last Bullet Sunday of 2014!