And so the undisputed master of super-hero movies... Marvel Comics... held an event last week to announce their upcoming plans for "Phase Three" of their Cinematic Universe.
Nothing too unexpected.
Though the absence of a Hulk film still has me reeling. Marvel finally managed to do the character right in The Avengers... so give us Planet Hulk!
Anyway... random thoughts on the proceedings...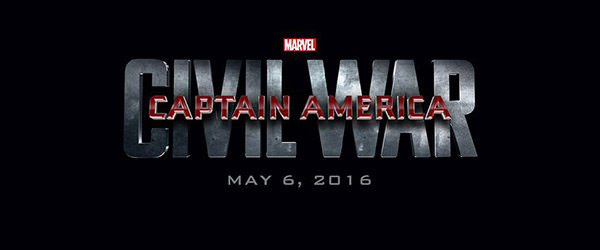 Captain America: Civil War
Marvel-lovers around the globe went ape-shit when Robert Downey Jr. said that Iron Man would be appearing in the next Captain American film. Being a massive fan of how the Marvel Cinematic Universe is so well connected by exactly this kind of thing, I was one of them. At first. But then I heard that the story would be following Marvel's "Civil War" event and I was given pause. "Civil War" was a major comic book event which pitted hero against hero because of the "Super Hero Registration Act" that would force super-heroes to register with the government and be under direct government supervision. As a crusader for freedom, Captain America objected... whereas Iron Man supported the idea. Chaos (and a lot of fight scenes) ensued. Personally, I was not a fan of the storyline. Especially since it resulted in Captain America's death (don't worry, he got better). The movie version can't exactly follow the comic book version for a number of reasons, so who knows how the film will retread the material... but it doesn't seem like a very interesting prospect for a movie. I'd rather have a super-villain fight. And yet... the first two Captain America films were absolute genius, so I'm trying to trust that Cap 3 will follow suit.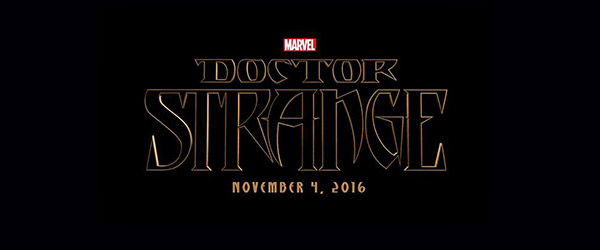 Doctor Strange
When building their universe, Marvel has wisely been taking things one step at a time. They wanted to add a space-fantasy aspect, so they unleashed Guardians of the Galaxy. Now they want to show the mystic side of Marvel, so they put the Scarlet Witch into Avengers 2 and fast-tracked Doctor Strange, which is a character ripe with possibilities. Stephen Strange is a brain surgeon and asshole who only cares about money and maintaining his selfish lifestyle. Then one day his hands are crushed in a car accident and he loses it all. Desperate to reclaim his ruined career, Strange wanders the world looking for a cure. His search leads him to the Himalayas where he ends up studying magic and ultimately leaves his selfish ways behind to become the Sorcerer Supreme... earth's ultimate protector against mystical evil. The film is being helmed by Scott Derrickson who, despite his shitty The Day the Earth Stood Still remake, is a capable director. Rumor has it that Benedict Cumberbatch is in final talks to take the title role. Further rumor has it that the story will be taken from the amazing Into Shamballa graphic novel (pretty much the definitive take on Dr. Strange). All rumors considered, this movie has amazing potential. If Marvel can keep the story moving and deliver some jaw-dropping visuals to keep things interesting... it just might be another comic film breakthrough.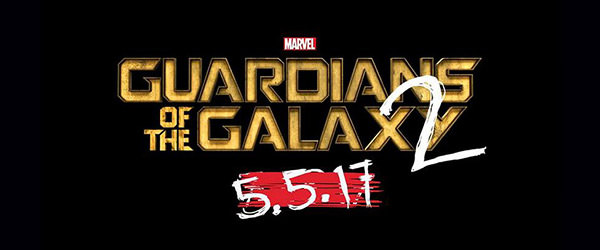 Guardians of the Galaxy 2
The first Guardians of the Galaxy film sounded like it was going to be Marvel's first misfire. It's an esoteric, little-known property with bizarre characters. There's a talking cartoon for heavens sake! How in the hell is that going to be successful? Well, thanks to an amazing story that hit all the right notes... a flawless cast... some incredible special effects... and James Gunn's capable direction... it didn't just "work," it completely killed at the box office. Easily my favorite movie of 2014 (so far), there's no reason to expect that the sequel is going to be anything but amazing. Marvel knows exactly where they have to go in order to keep the momentum going... and getting James Gunn back was step one.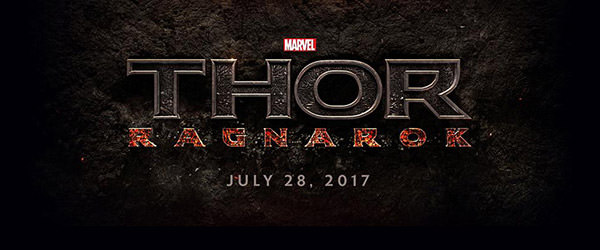 Thor: Ragnarok
Thor has been a bit of a dark horse in the holy trilogy of comic book heroes that anchored Phase One and Phase Two of the Marvel Cinematic Universe. He's a terrific concept for a super-hero, yet far removed from Captain America and Iron Man... two characters that even non-comic-book fans can easily grasp. But then Kenneth Branagh's first Thor film proved that a great character is a great character so long as you have an interesting story to make him great. It didn't hurt that Loki was along for the ride... one of Marvel's most iconic villains. Sure the second film stumbled a bit, but it was still terrific entertainment. Thor 3 will undoubtedly be more of the same... but on a much larger scale. In Norse mythology Ragnarök is pretty much the end of the world, and results in the death of a number of major gods, including Thor. In the comics, it's not quite so dire, but still a major, major event. If Marvel can pull out all the stops and create a story as huge, impactful, and worthy of the title, it should be a heck of a ride.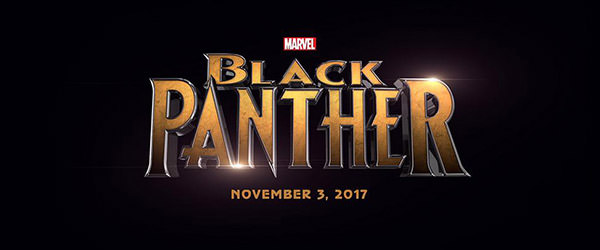 Black Panther
Finally. Finally. It's unbelievable to me that Black Panther wasn't made into a film before there was a "Marvel Cinematic Universe." He's a fantastic super-hero with a terrific origin that will translate easily to a movie. And yet... nope. In all seriousness, Black Panther has potential to be Marvel's equivalent to DC's Batman movies (he's always seemed more "Batman" to me than Daredevil ever was). Ruler of the African nation of Wakanda, King T'Challa uses his access to advanced technology and mystical artifacts (not to mention his massive wealth) to battle enemies of his homeland... and the world... both solo and as an Avenger. As if that wasn't enough, Marvel nabbed Chadwick Boseman for the role (he was seriously fantastic in 42). This movie is a no-brainer. All Marvel has to do is think Nolan's "Batman," but focus on all the things that makes Black Panther truly unique in the world of super-heroes. Piece of cake, really.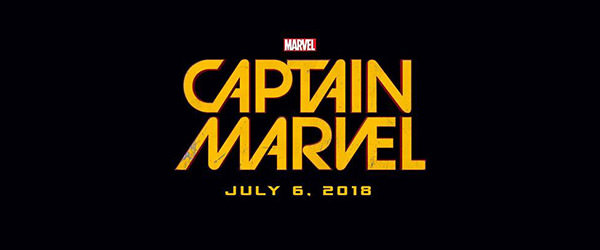 Captain Marvel
Of all the movie announcements that Marvel dropped at their event, Captain Marvel was both a surprise... and not a surprise. The surprise being that A) Captain Marvel (NOT DC's "Shazam") is kinda a fringe character. B) They're going with the current female version of the character. and C) The first female-lead film from Marvel isn't starring Black Widow. The non-surprise being that Marvel wants female competition for DC's Wonder Woman movie that is scheduled to drop in 2017 and, power-wise, their best shot is probably Ms. Marvel (Captain Marvel to be). I'm going to be honest here... I'm pissed that Scarlett Johansson wasn't given her shot at a solo movie. I mean, come on! Fair is fair, and she's paid her dues in Iron Man 2, The Avengers, and Captain America 2! When's it gonna be her time?!? Anyway... Carol Danvers has one of the most complex stories of any super-hero in existence, all of which is undoubtedly going to be massively streamlined for the movie. This is probably a good thing, because the title "Captain Marvel" has been used by so many people in the comics that even comic book nerds can't keep it straight. If Marvel is smart, Captain Marvel is going to fall out of the second Guardians of the Galaxy film, which would be a perfect fit. My guess being that DC is going to screw up Wonder Woman so badly that it won't matter she has infinitely better name recognition... Captain Marvel will be the film to beat in the battle of super-heroine box-office.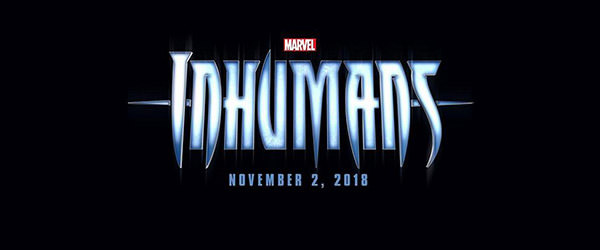 Inhumans
Like most Marvel properties, how much I like the Inhumans will solely depend on which version of the characters end up on the screen. If past precedent is any indication, Marvel is going to take all the best bits and pieces from the comics, mix them up with something new, and create something utterly amazing. And when it comes to potential for "amazing," you could do much worse than the Inhumans. A secret society of super-powered humanoids living on the moon ruled by a royal family of heroes led by Black Bolt, a man who can unleash ultimate destruction by uttering a single word from his mouth... and Medusa, a woman with living hair? Yeah. Sign me up. All I can hope is that Marvel will take this opportunity to go a little... weird... on us. By this point, they'll have done the mainstream heroes thing to death. We'll be ready for something new and different.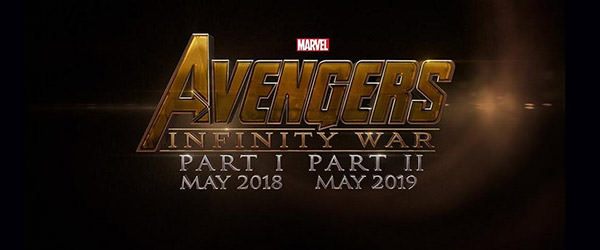 Avengers: Infinity War (Parts 1 & 2)
And it all leads to this. I can't even speculate where Marvel will go in the battle of Thanos vs. The Universe. If I had to wager, I'd say that they'll be closing out Phase Three in 2019 with the biggest event in super-hero movie history. Every hero who has ever been in every Marvel film will join the fray... Avengers, Guardians, Inhumans, Asgardians, whatever... they're all here. Perhaps Marvel will even drop in appearances of their television and Netflix properties. And why not? These films are going to make billions upon billions of dollars. All Marvel has to do is exceed expectations with the spectacle of it all. Is there any doubt they'll do exactly that?
Can't wait for 2016.
Though getting Avengers2: Age of Ultron and Ant-Man in 2015 will make the wait a little easier...
Excelsior!