So...
According to Apple, my fingerprint is acceptable proof of my identity. With my fingerprint and Apple Pay, I can purchase thousands of dollars worth of merchandise at a wide variety of stores. Apple Pay's entire existence is predicated on the concept of my fingerprint being secure, immutable, infallible validation of somebody who is authorized to make charges to my credit card.
And yet...
If I have to restart my phone, suddenly my fingerprint isn't good enough to make a $2.99 purchase from Apple's own App Store?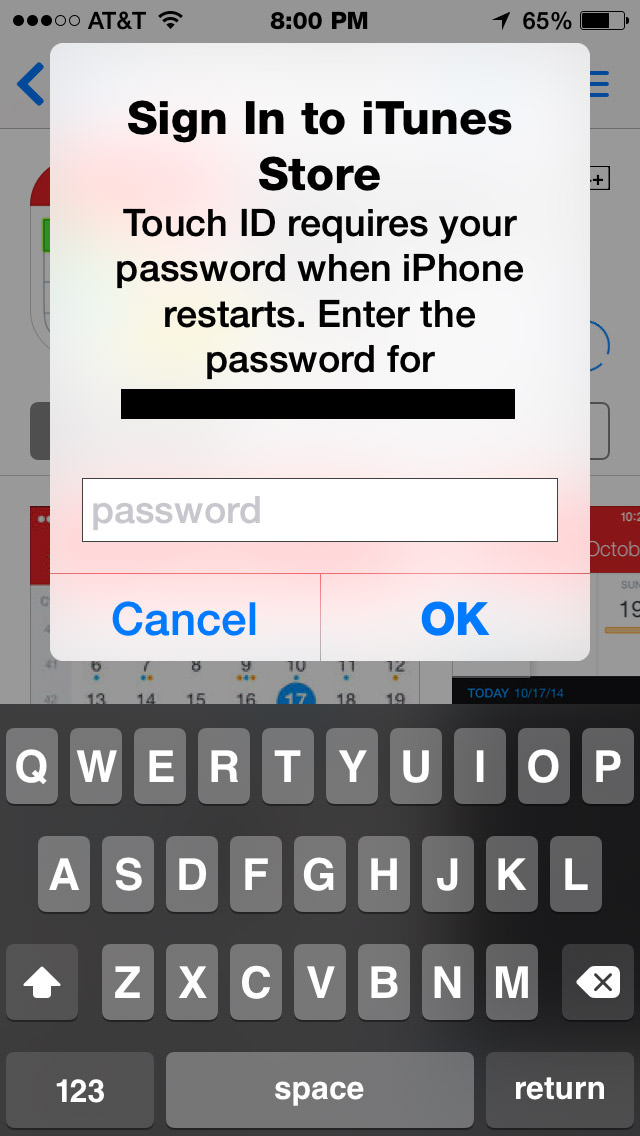 In all seriousness here, Apple... go fuck yourself.
This stupid shit has got to stop.
By continuously asking people for their damn password for no good reason, you encourage people to choose easy to remember, easy to type, easy to hack passwords. You force people to ignore good security practices. And when people have their accounts hacked and their personal, private photos "leaked" onto the internet... you have the balls to say it's not your fault... that people need to choose stronger passwords... which you make entirely too difficult for them to do.
If my fingerprint is good enough to buy $1000 worth of shit at Foot Locker, it's damn well good enough for me to buy a three-dollar app in your own app store... even after restarting my frickin' phone.
Or is there something inherently risky about fingerprint security that you're needing to tell us now that Apple Pay has launched?